Iconic guitarist and composer Steve Kimock is a fixture in many different contexts. It's hard to think of a musician who's more adaptable and melodically resourceful. While his style gets unfairly lumped into the jam category, those more knowledgeable know better. It's best to regard him as a purveyor of free music. Jerry Garcia admired his work immensely and proclaimed Kimock his favorite under-the-radar guitarist. His work with drummer Greg Anton and Keith and Donna Godchaux's Heart of Gold Band in the late 1970s began a long-lasting relationship with Dead family. Kimock is widely acknowledged as the most copacetic of posthumous Dead guitarists. Having played prodigiously with The Other Ones (1998), Phil Lesh and Friends (1999), and RatDog (2007,2013-14') it's crystal clear that "the boys" dig his style.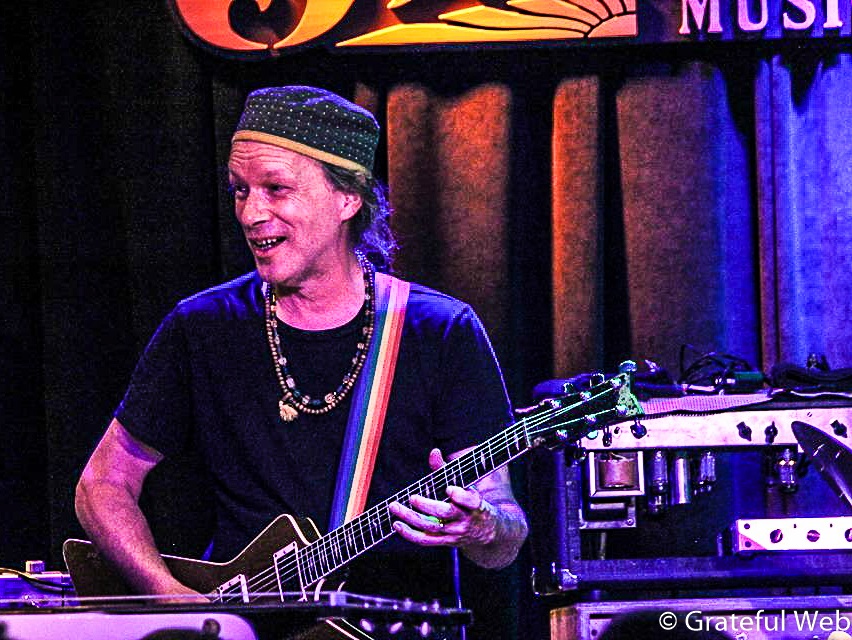 Kimock's finest accomplishments are as a solo artist, compositions deeply rendering soundscapes near and far. His shows take more patience than Billboard pop music listeners could muster, but that's okay; let's leave them out of this. His extensive solo material elicits multi-night runs more often than not. Bay Area fans were over-joyed when Kimock announced a five-night residency at the Sweetwater Music Hall in Mill Valley, California. While the guitarist is more-or-less a seasoned veteran of the venue, the significance of the 50th anniversary of Grateful Dead paired with the quality lineup of cohorts made these shows special. The first three of five nights was billed: Kimock Electric featuring Bobby Vega (bassist; Zero), Jay Lane (drummer; RatDog, Primus), and Jeff Chimenti (organ, keys; RatDog, Furthur). The extensive musical possibilities worked themselves out over a distinctly triumphant run last weekend. While Friday and Saturday were quality shows, Sunday was truly a magical evening for fans of Kimock and the Grateful Dead.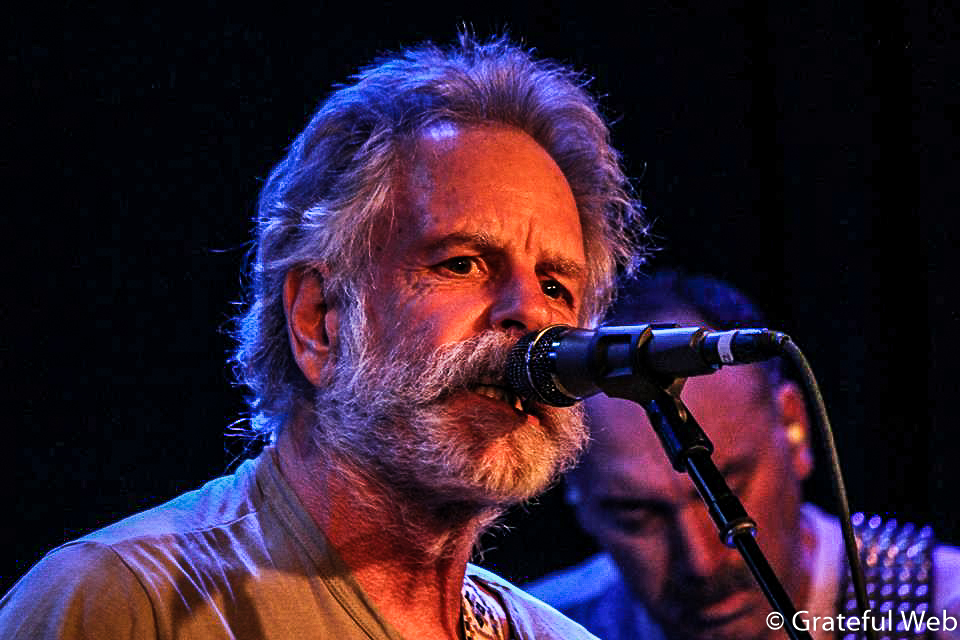 Lane, Chimenti, and Kimock all performed as part of Bob Weir's band RatDog, and bassist Bobby Vega goes back just as far. The quartet opened with Kimock tunes "Cole's Law" and "Bad Hair." As customary, the first few tunes began ambient and evolved into passionate harmonious ecstasy. Clearly locked in from the beginning, the band welcomed out the talented Leslie Mendelson who had sat in previously during the weekend. Her guitar, keyboards, and most striking vocals augmented the powerhouse group. Then suddenly emerges Mr. Bob Weir, rhythm guitarist and vocalist of Grateful Dead. Looking healthy, energetic and eager to jam, the beloved musician cooled the audience's awestruck response in his laid-back demeanor. Kimock and friends launched into a "Shakedown Street" for the ages. Bobby's vocals were crisp and controlled. His string slinging was cooperative and thoughtful. The jamming that ensued prompted Jay Lane to proclaim, "That was fucking funky!" following a particularly strong climactic moment. Lane also poked fun at those on their I-Phones, video recording in poor taste. "Just stare through those screens and miss the moment." Priceless.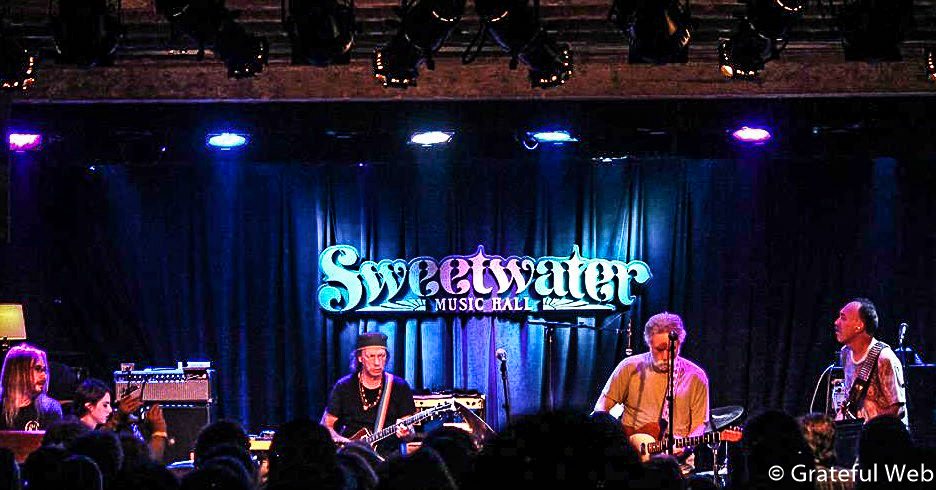 The sit-in continued with brilliant renditions of "Catfish John" and a beautiful duet between Weir and Mendelson on "Blue Bayou." The set break flew by as fans still in disbelief of the total unannounced Bobby-bombshell processed what they had witnessed. And yes Weir returned for much of the second set, lending his howling lead vocals on "New Minglewood Blues" with some quality slide interplay between him and bandleader Kimock. Weir pulled out the lesser-covered Kris Kristofferson tune "Help Me Make It Through The Night," with more impressive duet vocal work. From there the sextet launched into the prototypical Dead composition "Help On The Way -> Slipknot!" Weir handled the vocal work respectively, but Kimock's lead guitar soared to heights that made every guest in the Sweetwater feel like the Fare Thee Well celebration had started right then and there. Kimock understands the Dead's musical structure with interpretive depth matched by none. After an exploratory "Slipknot!" jam, Weir modestly took a bow.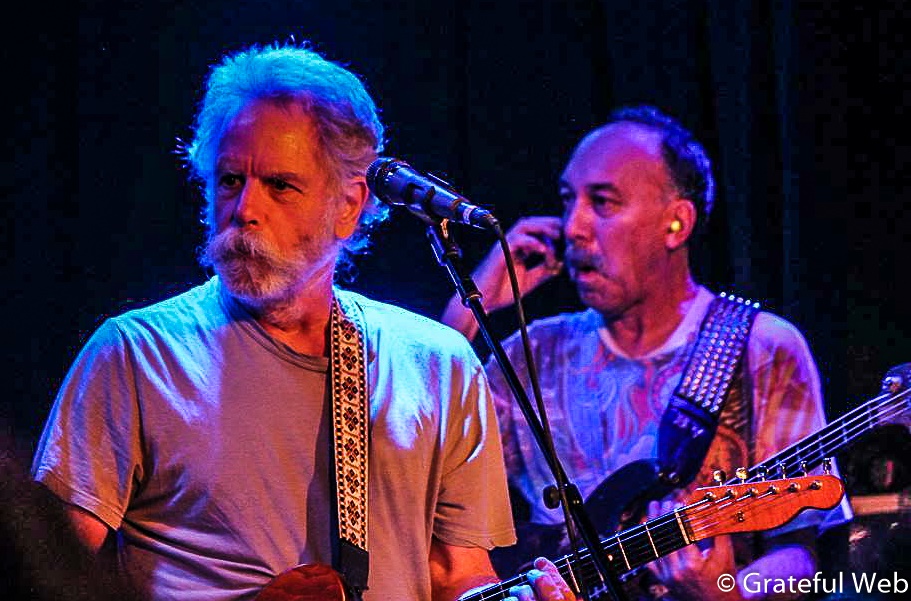 Then came perhaps the musical highlight of the night. A gorgeous lap steel guitar instrumental cover of Jimmy Cliff's "Many Rivers To Cross." Kimock junkies know that the lap steel means shush and listen. It was the most poignant and poetic moment that night. If anyone anticipated it being difficult to follow Weir's departure, they were completely taken by this follow up. An extraordinary cover of The Beatles' "Don't Let Me Down," followed. Jay Lane and Leslie Mendelson shared an excessively passionate duet. Lane provided strong vocals in RatDog for years and rarely reveals the extent of those talents. The results were so superb they even got a little campy with some vocal improv toward the end. "You Can Leave Your Hat On" closed the need-no-encore Sunday evening performance.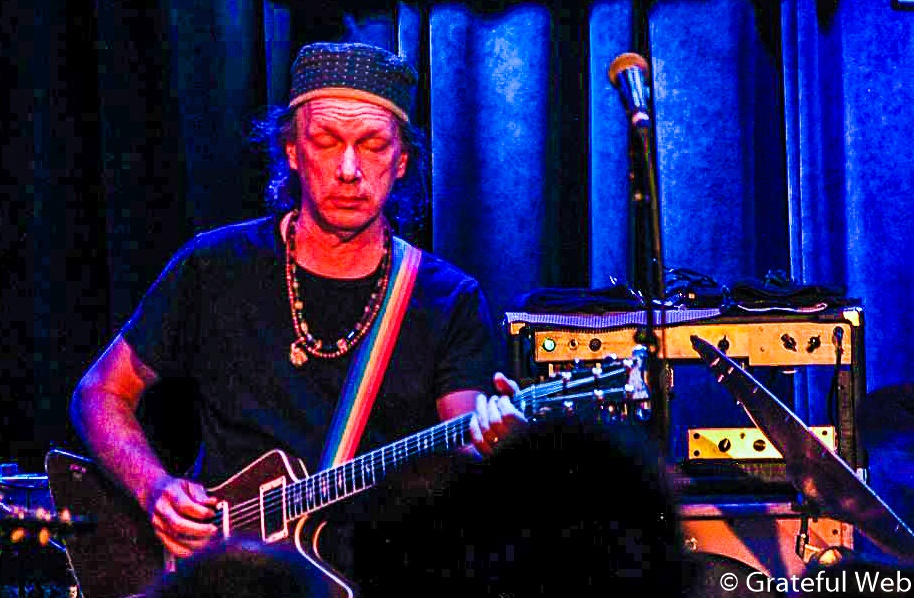 An entirely different lineup of Steve Kimock's friends including Widespread Panic bassist Dave Schools and drummer Wally Ingram closed out the five night Kimock Residency. It's hard to imagine all the territory covered. Sunday was one that will be remembered.