Sting and Shaggy brought an eclectic, well-balanced mixture of classic hits, fun pop tunes, and some of their collaborative jams, to create a blissful and mostly light-hearted evening at the House of Blues in Boston, MA on September 25th.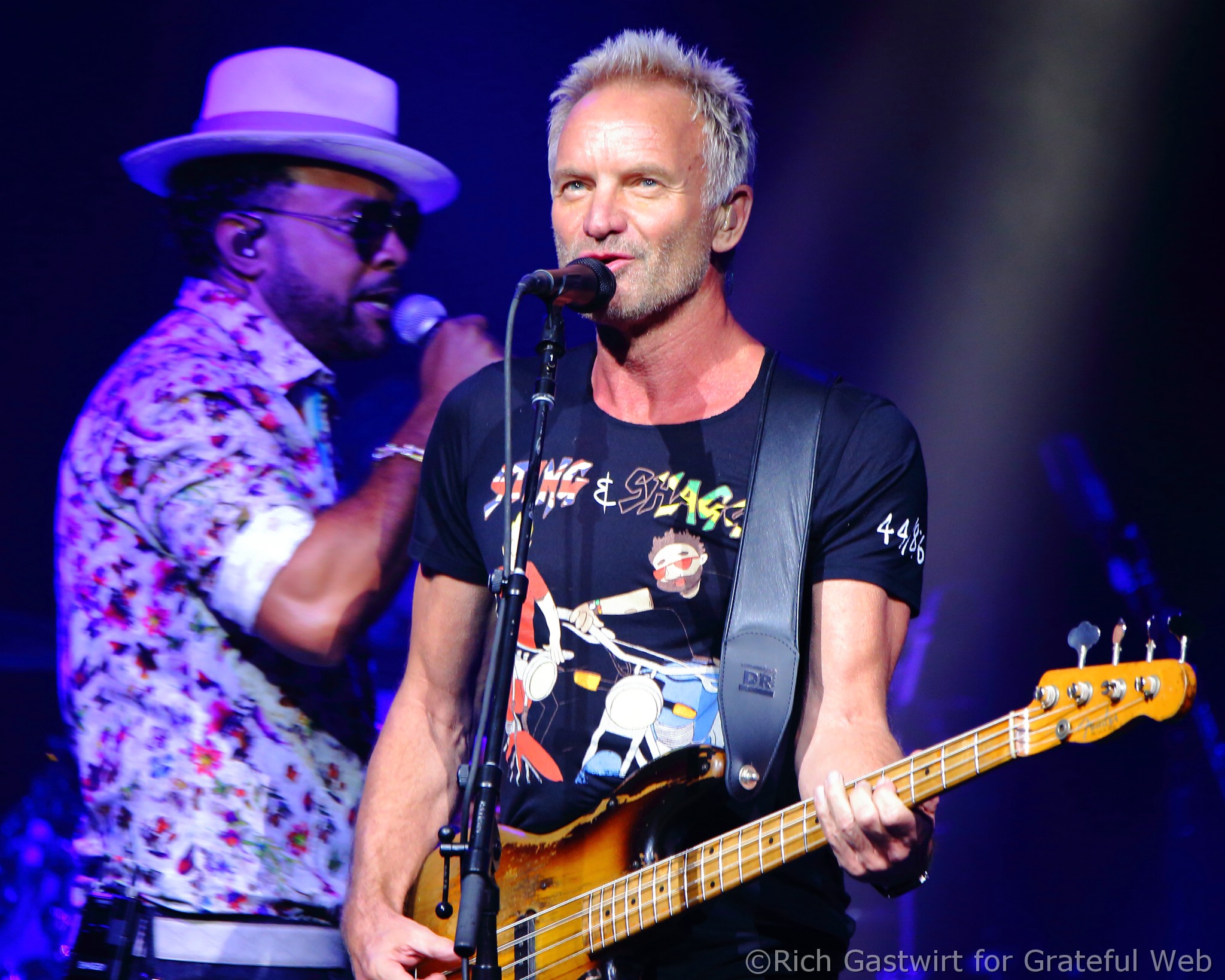 To many, the surprising collaboration between Sting and Shaggy might seem bizarre. They seem to be from two completely different worlds, not just geographically or in genre, but also in fan base. Sting, who came to fame in the 70s, representative of the classic rock scene, is an unlikely partner for the rap and reggae artist, Shaggy, of Jamaican descent, who first became well-known in the 90s.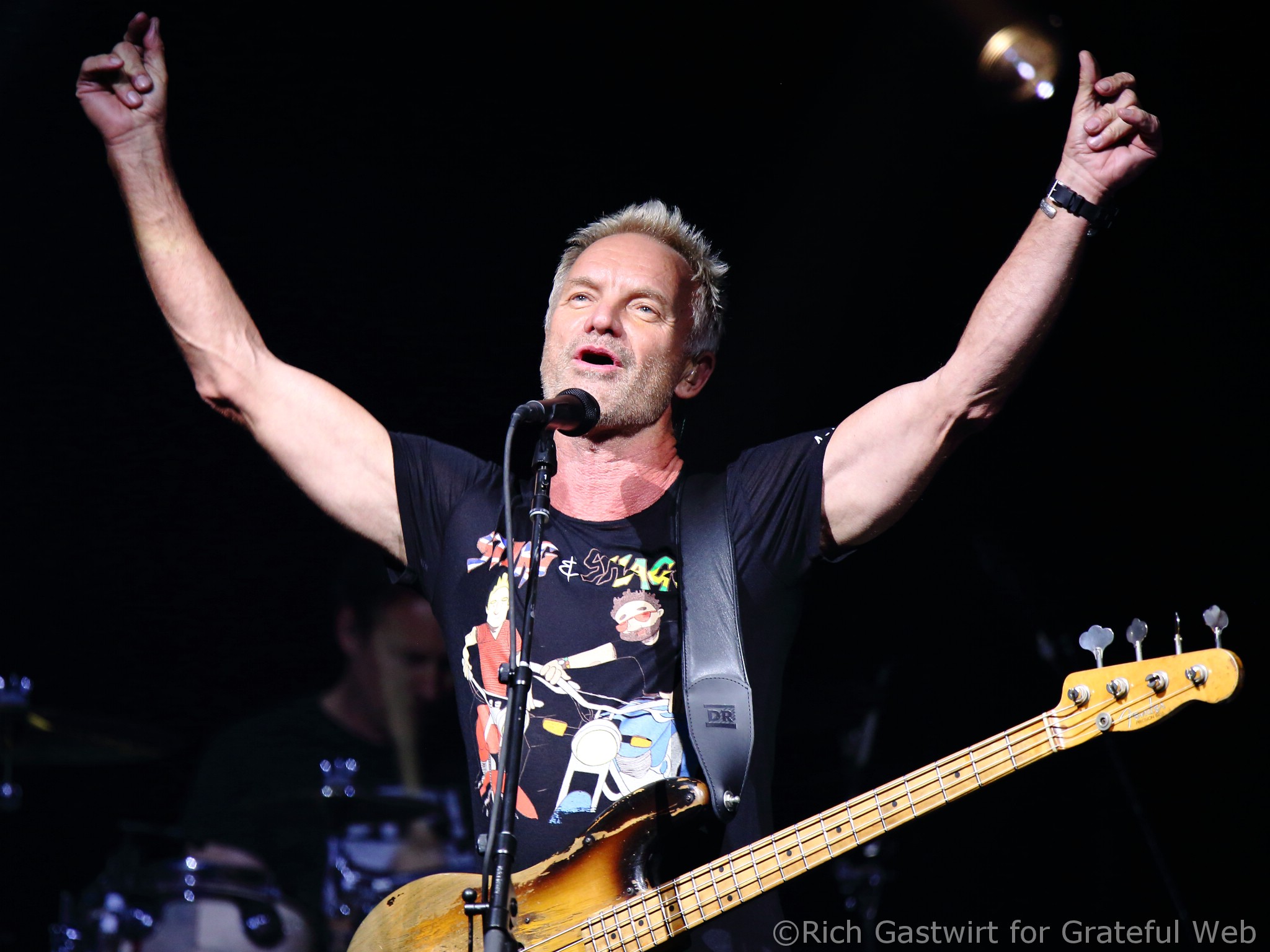 Sting, with a voice engineered to belt out pop and rock ballads, juxtaposed to the soothing baritone and fast "patter" of Shaggy's rap beats and reggae stylings, however, is a delicious combination that is emblematic of a true collaboration between two artists. Their mutual respect and artistry is evident not only in their music, but is easy to see on stage. It is also admirable how both artists of equal talent pause to show off one another's skills. Neither artist had the lead for long in their collaborative hits, and their well-known hits were interspersed evenly throughout the night. Their set list left nothing to be desired, and both Sting fans and Shaggy fans could be satisfied by the attention paid to each respective artist's hits, as well as their new tunes.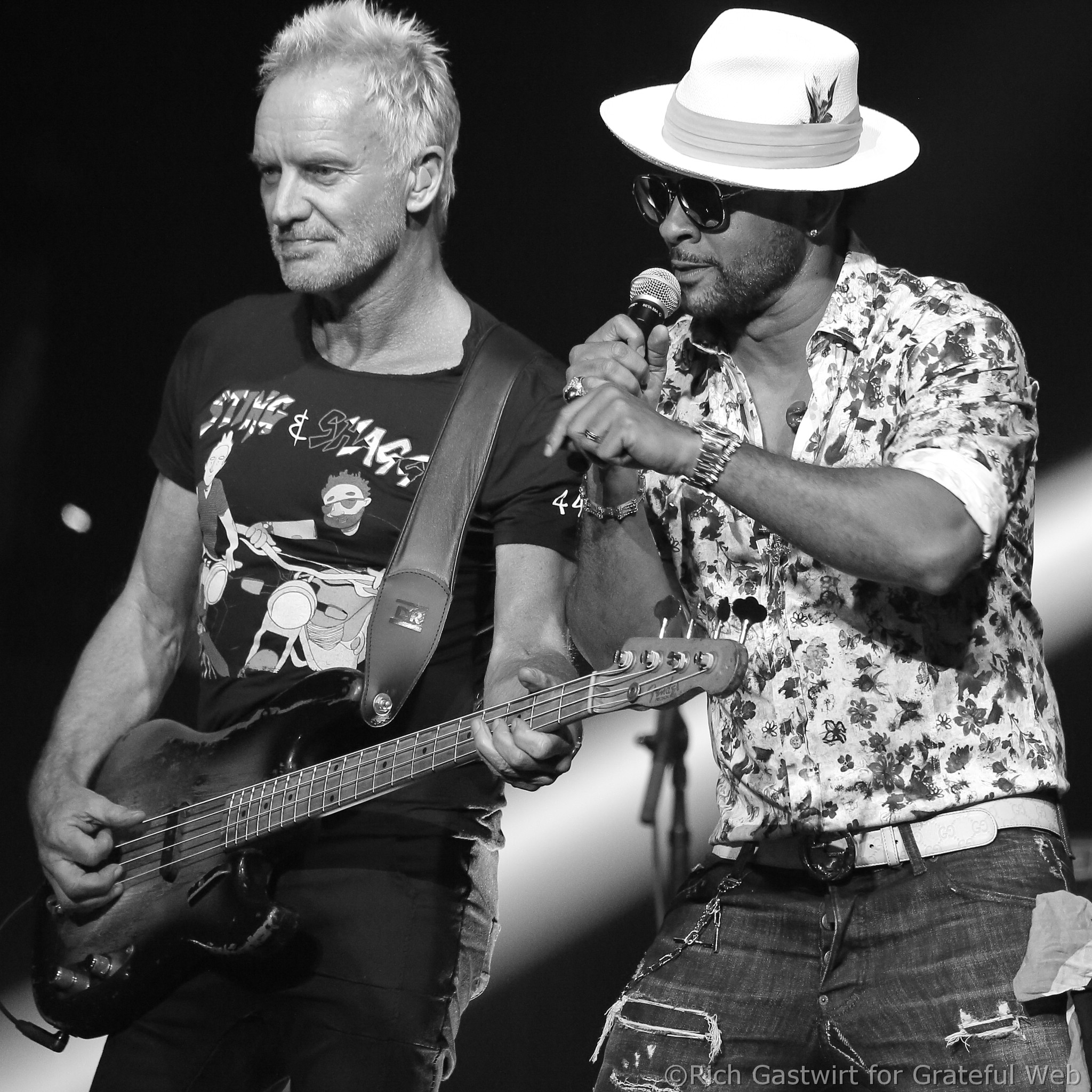 The set had plenty of Police and Sting covers. From "Every Little Thing She Does is Magic," to "Message in a Bottle, "and even "Fields of Gold." All of these sounded exactly as if Sting was stepping out of his past recordings. His voice is just as powerful and has just as much presence as when he first made his mark on the music world. Equally represented, Shaggy's hits were also performed, to the delight of the crowd. "Angel," had the crowd singing along with the artists, but the obvious crowd-pleaser was "It Wasn't Me," to which Shaggy riled up the crowd with his gyrations and winning stage presence.
The fun, youthful sound in "Englishman in New York, "a Sting cover, joyously declared that he was "a legal alien" and urged the crowd to "be yourself no matter what they say." "Morning is Coming" was pure joy. You could hear the influence of Bob Marley (almost a "Three Little Birds" feel), with Shaggy and Sting sharing pleasant harmonies throughout the chorus. Overall the set was well-arranged to transition from slower jams to upbeat dance tracks, the band seamlessly and effortlessly moving between most of the varying styles and tempi. There was only one difficult transition between "Message in a Bottle," and "Fields of Gold." The crowd was simply so riled up from hearing their favorite tune that they missed the minute of the soft ballad. The sudden change in feeling was unsettling, and it took much too long for the crowd to hear any of this simple yet elegant song.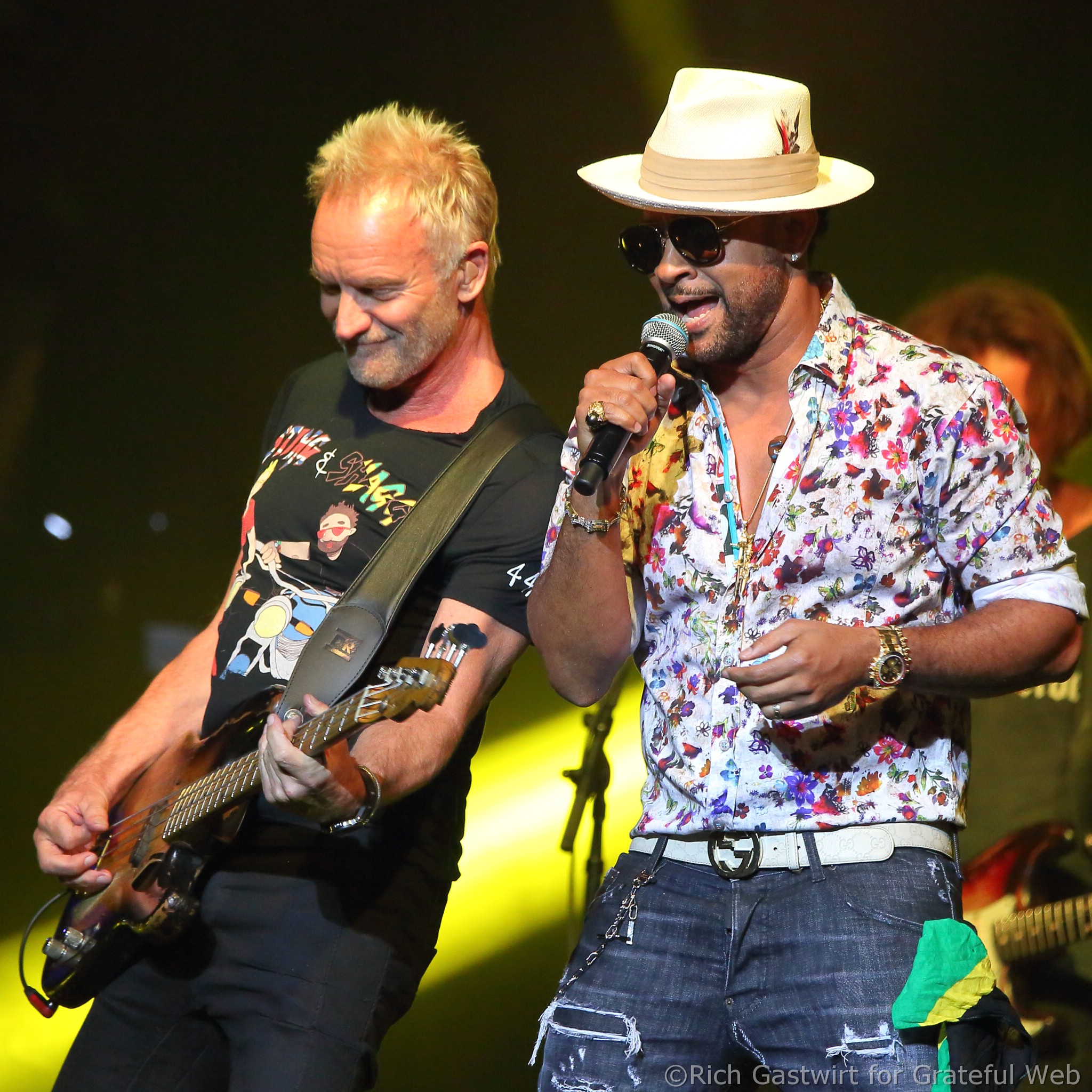 There were a few tunes that feel short of the goal of inspired collaboration. The title track to the tour "44/786" and "Gotta Get Back My Baby," felt forced and it didn't sound like Shaggy, or like Sting. There was no distinctive sound or feeling, just a wave of blasé. An ode to each other's respective countries— "44/876" was named for the area codes of England and Jamaica, and while the lyrics clamor for more freedom and exclaims how great reggae and Jamaica are, the sentiment felt false. It felt like what a British guy thinks reggae music is, and overall was an empty gesture, as half-hearted nod to Jamaican culture.  "Gotta Get Back My Baby" also feels kitschy and insincere. It also was the only song on which Sting sounded distorted and muffled. The lyrics aren't amazing and the overall vibe was that of your friend's garage band jamming for fun. The crowd seemed to enjoy it though.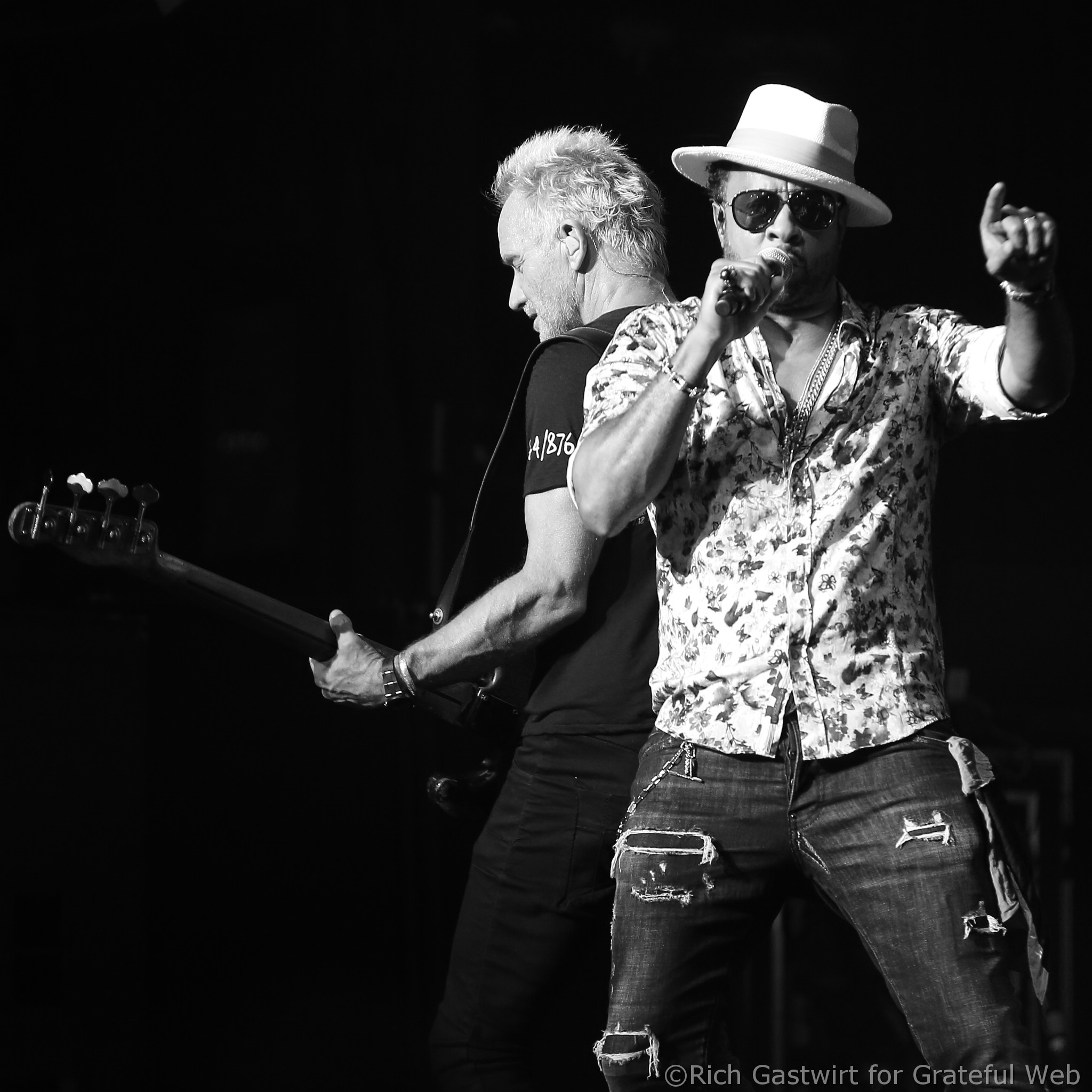 On the other hand, "Don't Make Me Wait" was a wonderful collaborative effort and showcased both artist's skill sets. It was fun, catchy, and Sting's vocals fit exceedingly well into the reggae aesthetic. Shaggy's vocals, telling the story, wove together an intriguing mixture.  Also, a great blend of sound, "Dreaming in the USA," was such an uplifting and heartfelt message, it was impossible not to sing along with the message of hope for a better America.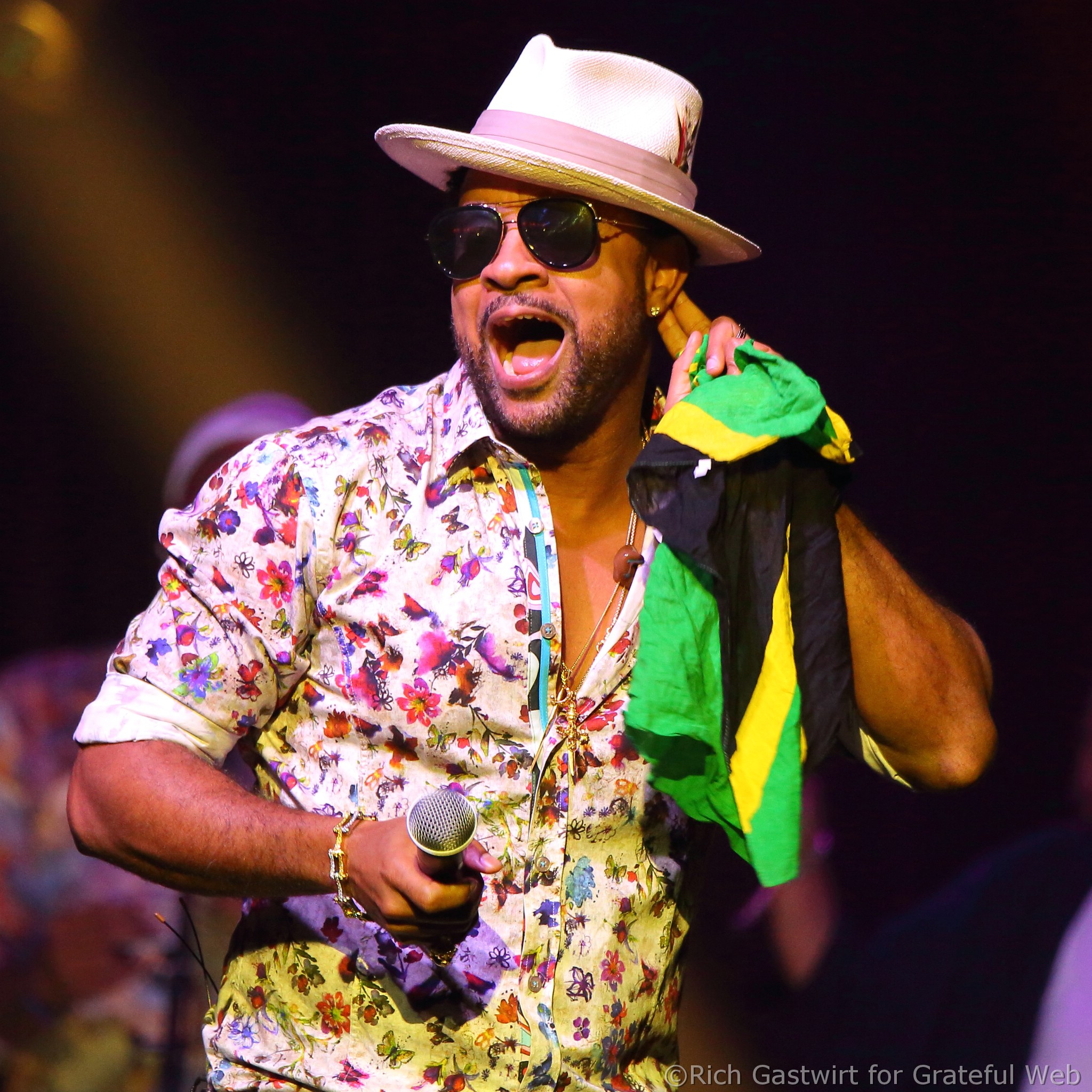 Perhaps the standout tune was "Crooked Tree," just for the drama inherent in the piece. Still very catchy, it's aesthetic and lyrics were in stark contrast to the rest of the evening. There was something riveting about the play-acting between Shaggy, dressed as a judge, facing a downtrodden Sting, dressed as the defendant in black and white stripes.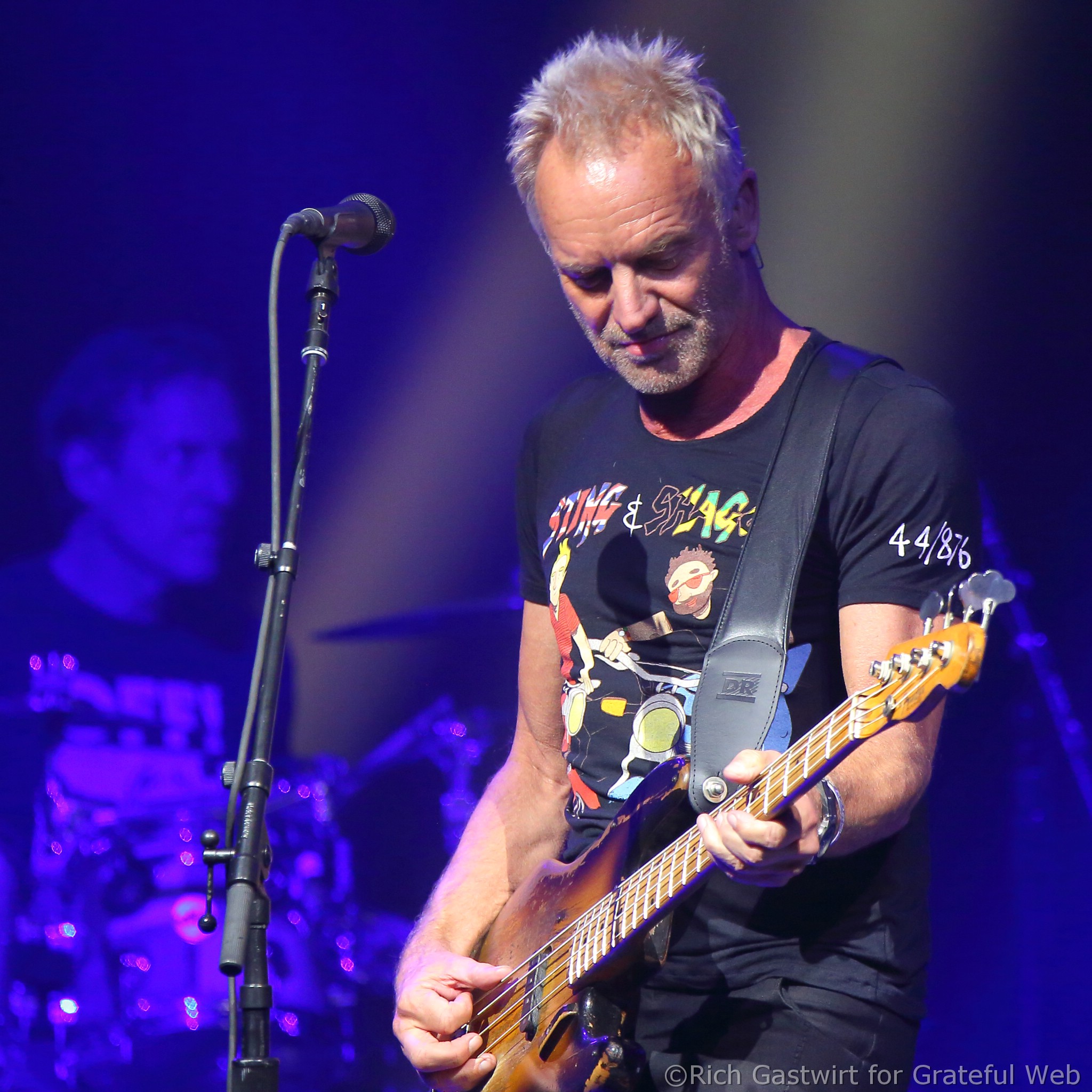 Overall, the evening was an enjoyable reflection of the delightful mixture that is the world, and was representative of what can happen when people of varying backgrounds and styles work together. The music was mostly catchy, upbeat, infused with the styles of both artists. The musicians were incredible—the backup singers Melissa Musique and Gene Noble each deserving a shout out for their powerhouse vocals, which were both agile and beautiful.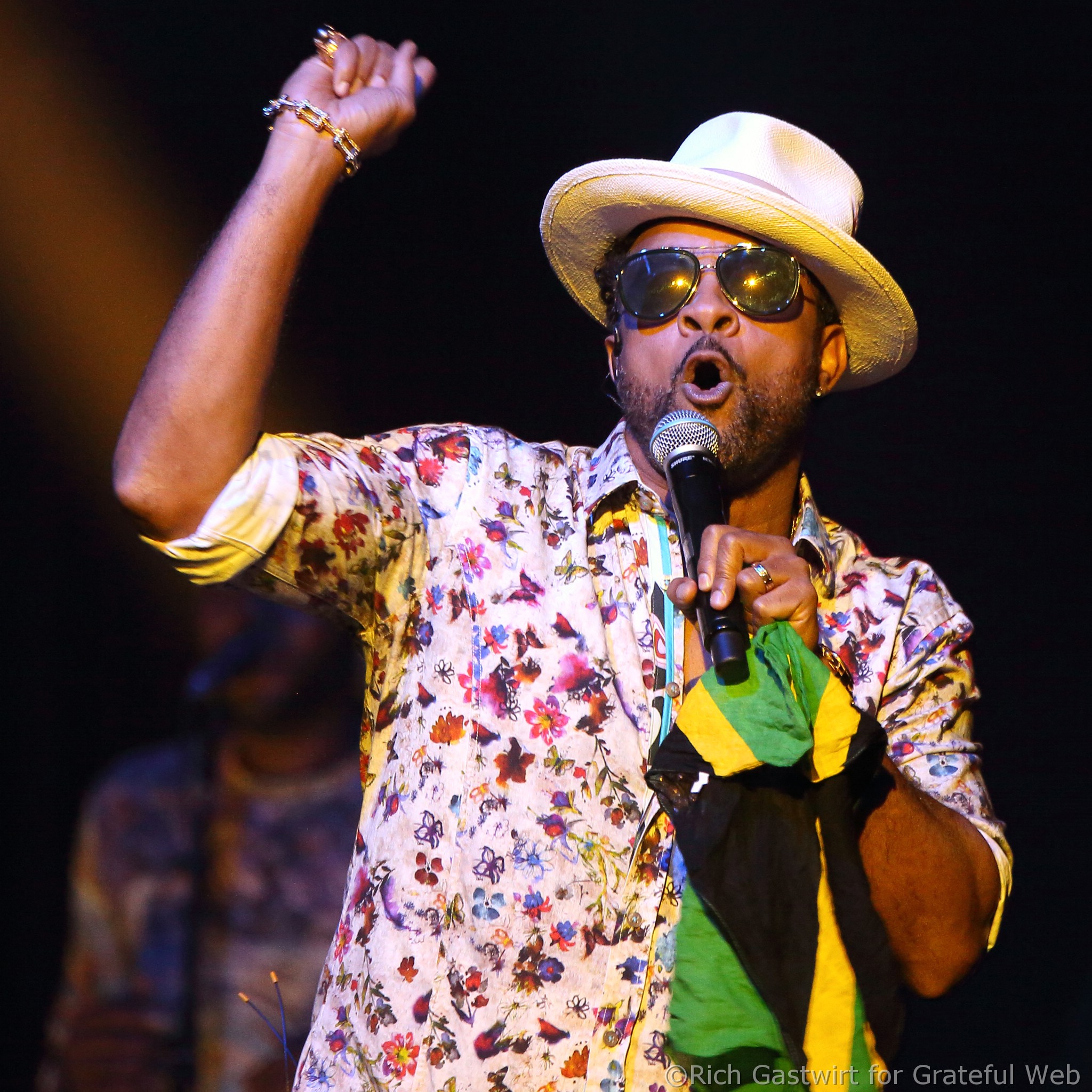 From their set list, to the name of the album, to the wide amount of genres they represent, this was an evening meant to showcase the perfection inherent in a true melting pot of sound and style. It was impossible to hold onto anger during this concert, and instead, an enjoyable escape from the world was had by all. Sting and Shaggy, and unlikely duo, definitively is a heartfelt, collaborative blend of beats and styles.