Dubbed "one of the country's most intriguing, innovative outfits around" by XLR8R Magazine, STS9 announces the release of their brand new studio effort, Ad Explorata (December 8, 2009 /1320 Records).
Ad Explorata – the band's third release of 2009 (following their iTunes LIVE Exclusive NYE.ATL.08 / May 2009 and Peaceblaster : The New Orleans Make It Right Remixes / June 2009) and tenth in their full discography - finds STS9 once again exploring new musical terrain never before heard.
As the band explains, "Ad Explorata was inspired by the idea that there is always more to be discovered, manifested by the belief that you can always push towards the unknown and unexplored, and created by the will and desire for constant artistic evolution, expression and change."
Visit http://sts9.com/?p=2011 to read the full "Genesis of Ad Explorata".
Ad Explorata Track List:
01. Phoneme
02. Heavy
03. Looking Back On Earth
04. Oil & Water
05. Crypto City
06. EHM
07. ATLAS
08. Ad Explorata
09. Re:Stereo
10. Central
11. Lion
12. Echoes
"Phoneme" and "ATLAS" were both released as singles earlier this fall; both charted at iTunes Electronic charts.  The third single from Ad Explorata, "Oil and Water" was released December 1.
Live performance is the domain for which STS9 is well known for mastering. Consistently ranking in Pollstar's Top 50 Pulse Chart for American touring acts, touring continues through 2009 and into the New Year.  The current list of STS9 tour dates is as follows: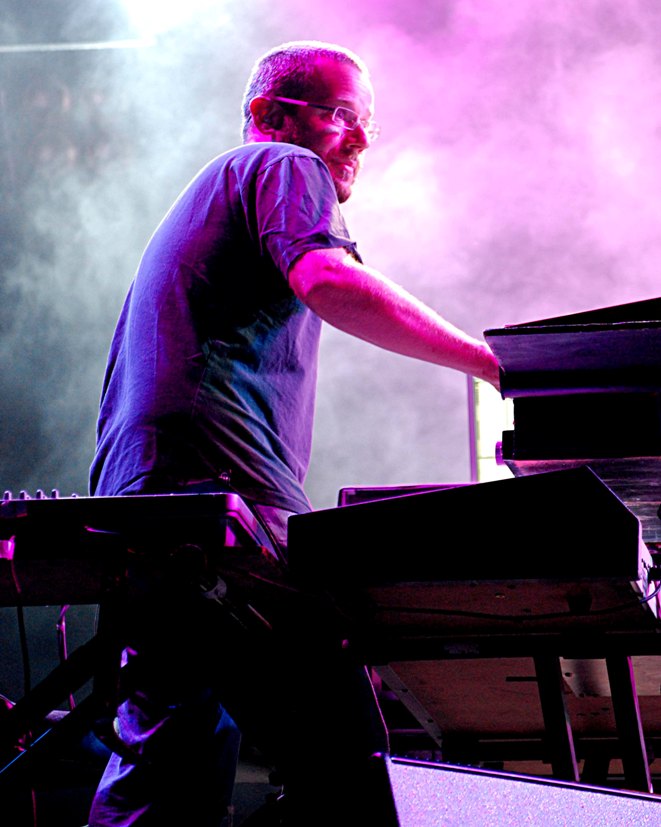 December 29 June Swaner Gates Concert Hall Denver CO
December 30 Wells Fargo Theatre Denver CO
December 31 Wells Fargo Theatre Denver CO
January 2 Revolution Live Ft. Lauderdale FL
January 3-8 Jam Cruise
February 11 House of Blues San Diego CA
February 12 Wiltern Theatre Los Angeles CA
February 13 Fox Theatre Oakland CA
February 14 Grand Sierra Ballroom Reno NV
February 18-19 Crystal Ballroom Portland OR
February 20-21 Showbox (Market) Seattle WA
February 22 Wilma Theatre Missoula MT
February 25 The Depot Salt Lake City UT
February 26 House of Blues Las Vegas NV
February 27 Marquee Theater Tempe AZ
February 28 Rialto Theatre Tucson AZ
March 3 George's Majestic Fayetteville AR
March 4 The Lyric Theatre Oxford MS
March 5 Cains Ballroom Tulsa OK
March 6 House of Blues Dallas TX
March 7 House of Blues New Orleans LA
March 10 The Music Farm Charleston SC
March 11 Amos' Southend Charlotte NC
March 12 The Norva Norfolk VA
March 13-14 9:30 Club Washington DC
March 17 Mr. Small's Theatre Pittsburgh PA
March 18 Madison Theatre Covington KY
March 19-20 The Pageant St. Louis MO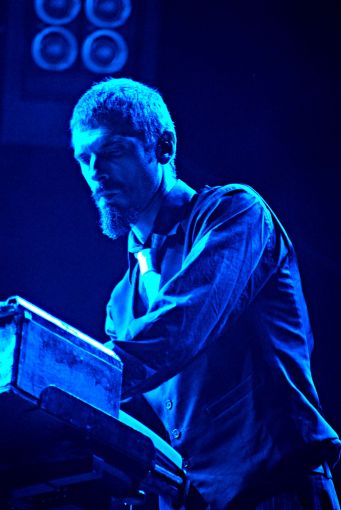 Giving back to the communities they visit has always been a priority for STS9. For over a decade the band has rallied their community of fans around important causes, and to date has donated nearly $250,000.00 to a variety of causes including Rock Against Cancer, Make It Right Foundation, Yellow Ribbon Fund, Conscious Alliance, Global Education Fund, New Orleans Area Habitat for Humanity, Mariposa's Art, Headcount, Samaritan House, and others.  For 2009, 100% of STS9's charity work benefits the Make It Right Foundation, including the release of Peaceblaster: The New Orleans Make It Right Remixes in June of this year. The album - of which 100% of the profits go to benefit Make It Right - features 30 artists including Pretty Lights, The Glitch Mob, Count Bass D, Richard Devine, Eskmo, Alex B., Ronald Jenkees and many others remixing original material from STS9's 2008 release Peaceblaster. The release is available at www.1320records.com and at iTunes.  Along with the sale of this release, and per ticket fees to shows that happened since the beginning of 2009 the band is happy to report they are nearing the $100,000 mark by the end of 2009 after less than a year of intention on this project.
1320 Records, STS9's boutique digital record label, is STS9's passion for music manifested, and has become the go-to digital delivery store for in-the-know music addicts in search of new listening, and for underground indie artists looking to be heard. Buzzed-about artist releases include STS9, Bassnectar, Big Gigantic, Calmer, Collective Efforts, Count Bass D, DubConscious, Eliot Lipp, Emancipator, Eskmo, FuzZ, The Glitch Mob, Jacob Fred Jazz Odyssey, Lowpro Lounge,  Nalepa, Pnuma Trio, Prefuse 73, Pretty Lights, Rena Jones, St Andrew, sub-ID, Telepath, The Flying Skulls, Two Fresh, Virtual Boy and more.
Download these releases and others at www.1320Records.com. And while you are there, notice the sites brand new audio sample player, higher quality 320 kps MP3's, lossless files and more.