The Tedeschi Trucks Band displayed in Oakland, California, why its stock has vaulted the group toward the top echelon of touring outfits and headlining roles at many-a-music festival. Anchored by a couple of blues-rock stalwarts, each with a consummate musical pedigree, the husband-and-wife team of Susan Tedeschi and Derek Trucks presided over the 12-piece ensemble's performance on Sept. 8 that was all at once brilliant, exhilarating, wide-ranging, and classy. With its intimate capacity of 2,800, the ornate midtown Fox Theatre, originally opened in 1928 (then closed in 1973 until extensive renovations allowed it to re-open in 2009), provided a wonderful space for the event.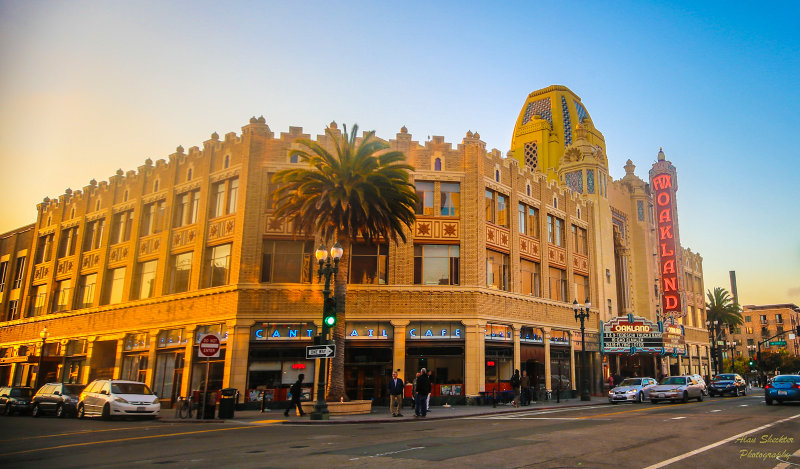 Still not yet 40, Derek Trucks (nephew of Allman Brothers Band drummer/co-founder Butch Trucks) is remembered by many after being first introduced to him sitting in with the Allman Brothers while he was just 13, and then joining the band for 15 years. And some got their first infusion of Susan Tedeschi in the 1990s when she began leading her own band, or when she was part of the Lillith Fair in 1999, B.B. King's Blues Festival tour in 2000 or with The Other Ones in 2002.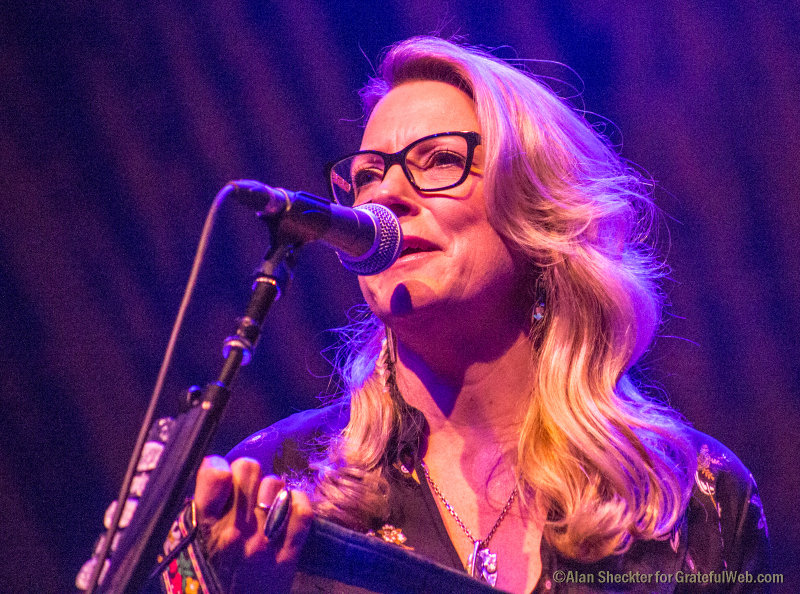 The awe-inspiring Grammy Award-winning band has the personnel, talent, and muscle to deliver powerful, quintessential versions of any blues, rock, and/or jazz tune of its choosing.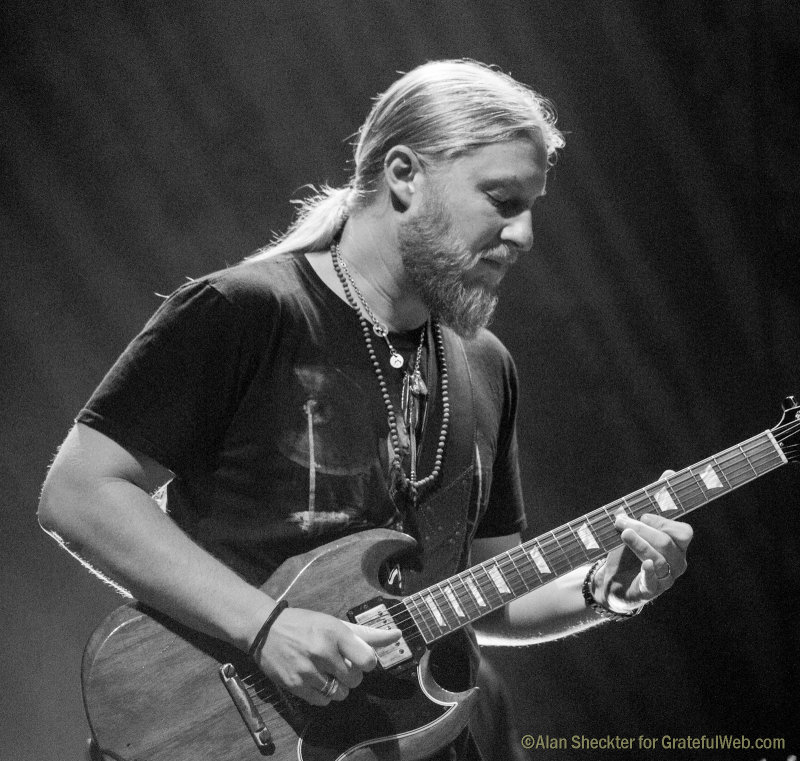 On this night, some songs spotlighted Trucks' seemingly effortless, scintillating blues and slide-guitar passages alongside Tedeschi's raw, emotional vocals and ample guitar licks. Others moved the pair toward supporting roles, while fabulous keyboardist Kofi Burbridge (Oteil's older brother), or one of the six-member horn-and-vocal-harmony section players took the spotlight.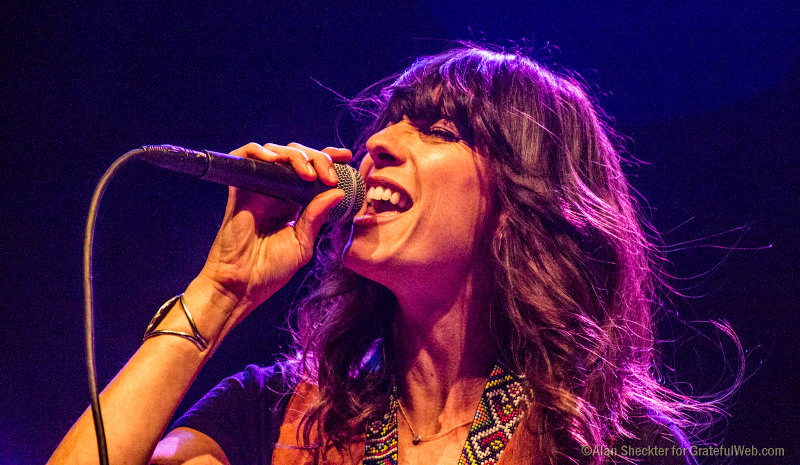 Preceded on this night by a set from Nicki Bluhm & the Gramblers, Tedeschi Trucks' set – they would do two sets the following night – included original pieces of music from the bands current project, "Let Me Get By."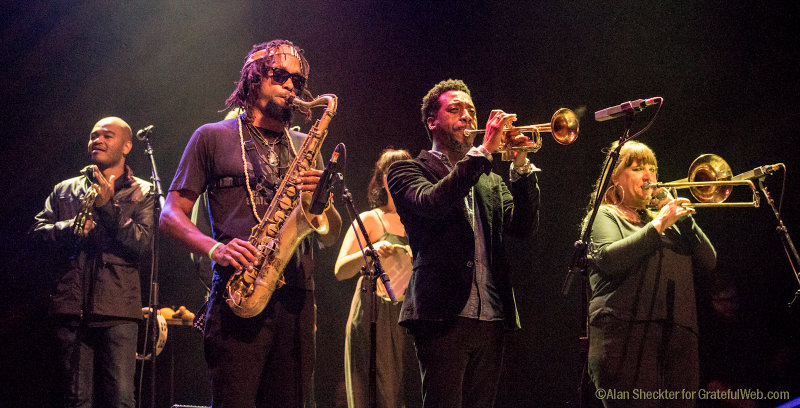 Also on aural display were reverent versions of classics and standards by a extensive list of heritage artists such as George Harrison ("Isn't It A Pity"); jazz god Miles Davis (the epic "Bitches Brew", which spotlighted the horn section, of course, most notably trumpeter Ephraim Owens); country legend George Jones ("Color of the Blues," a ballad from 1958 featuring only Tedeschi on soft guitar with vocal harmony accompanists by Alecia Chakour and Mike Mattison); and blues master BB King ("How Blue Can You Get" – originally recorded by Johnny Moore 15 years before King's famous 1963 version). The Box Tops classic, "The Letter," was covered in full-band regalia a la Joe Cocker's famed live version of the song, and a performance of the recently deceased Allen Toussaint's "Get Out of My Life Woman," was particularly thrilling and dynamic.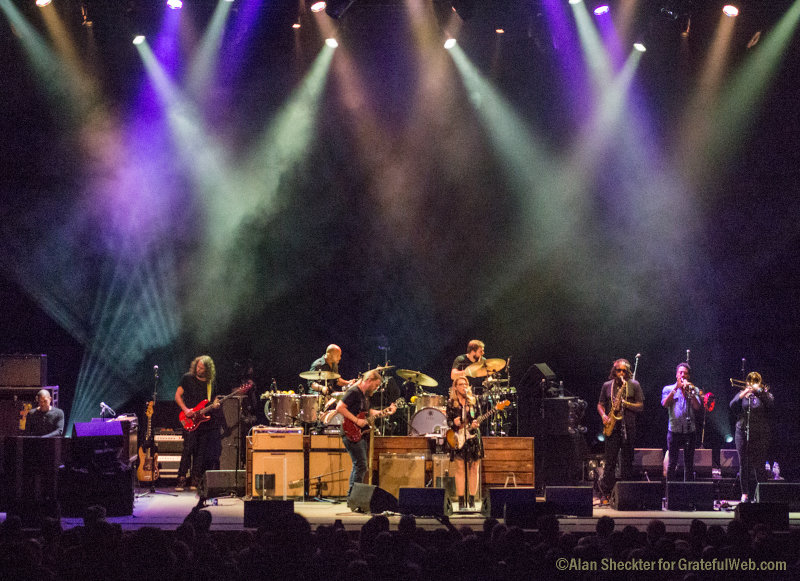 The band's set also featured several nicely stretched out interpretations of Tedeschi Trucks originals from "Let Me Get By, "including "Don't Know What It Means," "Laugh About It," Right On Time," and I Want More." And when they got to it, all of us were in the band for the performance of the catchy, mid-set "Let Me Get By," as our collaborative voices and raised arms matched with Tedeschi's oft-repeated vocal cries of "Let… Me… Get… By." The group also performed "Bound For Glory," from the "Revelator" disc, which was a big, horn-filled blues revival experience.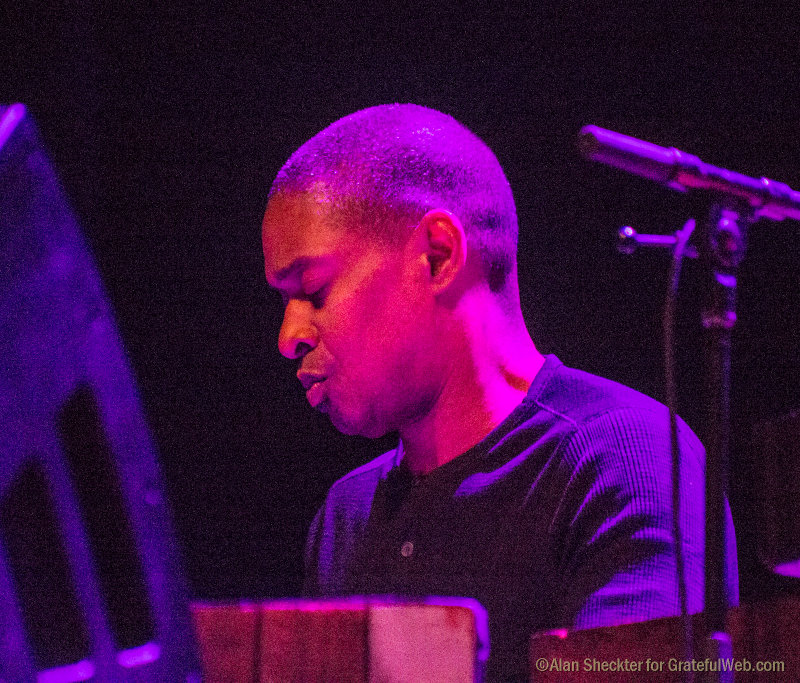 The set ended with a blazing, Woodstock-reminiscent version of Santana's "Soul Sacrifice," and an encore of BB King's "Let's Go Get Stoned" brought an end to the Bob Dylan's "You Ain't Goin' Nowhere" and Joe Cocker's "Space Captain."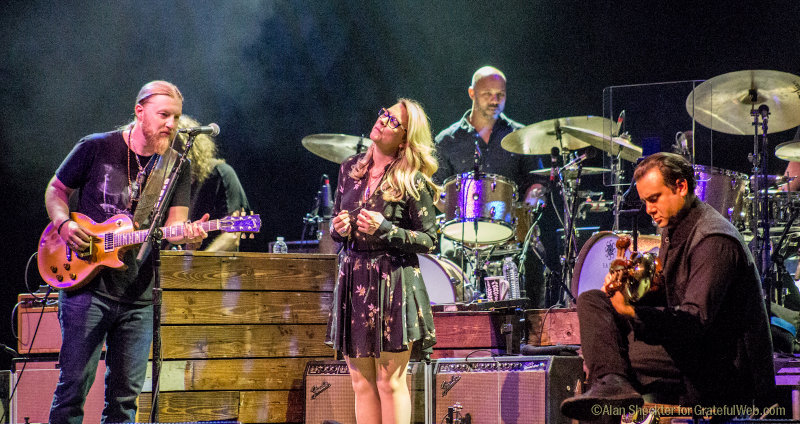 Toward the end of the set, Tedeschi welcomed to the stage Alam Khan, a friend from nearby Marin County who contributed sarod (a sitar-like Indian classical music instrument) passages on "These Walls," a song on which Khan appeared on CD, but had never performed with the band live. Kahn is the son of Ali Akbar Khan; in the past, Trucks sat in on several classes at the Ali Akbar College of Music.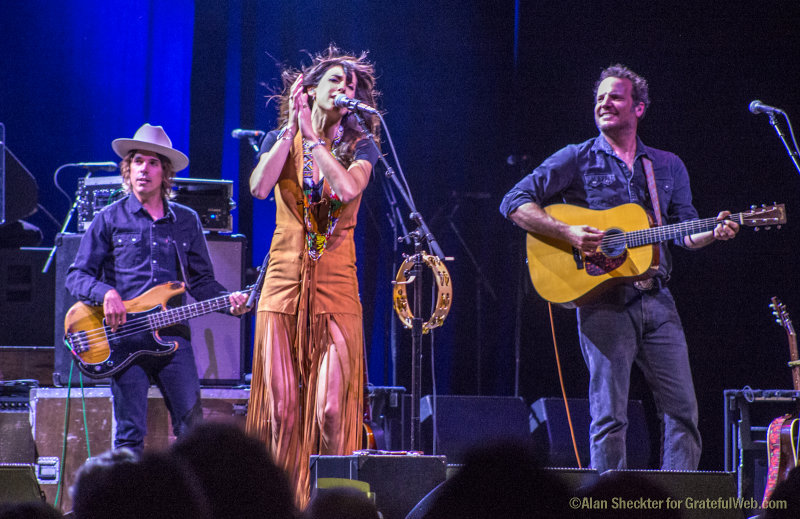 Opening the evening's festivities, Nicki Bluhm and the Gramblers delivered a fine set of tight and sassy rock, with a hint of country twang. Her band's Van Sessions covers have attracted millions of eyeballs on YouTube, and they have toured incessantly. Barely missing a step after the departure of band co-founder Tim Bluhm a year ago, Nicki Bluhm marches on more than ably, with an outstanding cast of supporting characters including lead guitarist Deren Ney, rhythm guitar/vocalist Dave Mulligan, bassist Steve Adams, and drummer Mike Curry.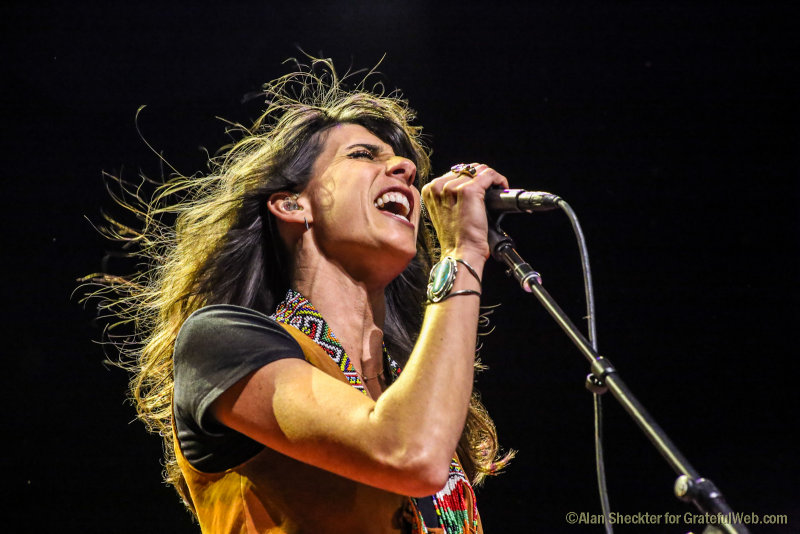 Praising Susan Tedeschi at one point, Bluhm recollected back to when she was in eighth grade when she saw Tedeschi perform at KPIG radio Fish Fry At one point, saying to herself, "I want to be onstage doing that!"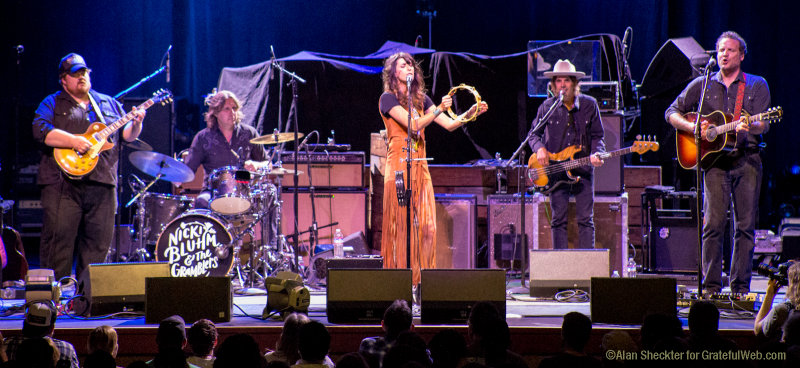 The Grambler's set included quite a few tracks from the band's two full-length discs, as well as the Jefferson Airplane classic "Somebody to Love," which allowed Bluhm to showcase her rock 'n' roll vocal strengths. Set standouts included "Little Too Late," a soulful blues-rocker in which a sassy Bluhm offers, "It's not how you swim, it's how you hold your breath. It's not about playin' fair in this life, it's more about cheatin' death." Before the band's final number, Bluhm shared with the crowd that she grew up and rode horses in the East Bay Area town of Lafayette, a time and activity she fondly remembers. She then closed the set with the self-reflective ballad, "Queen of the Rodeo."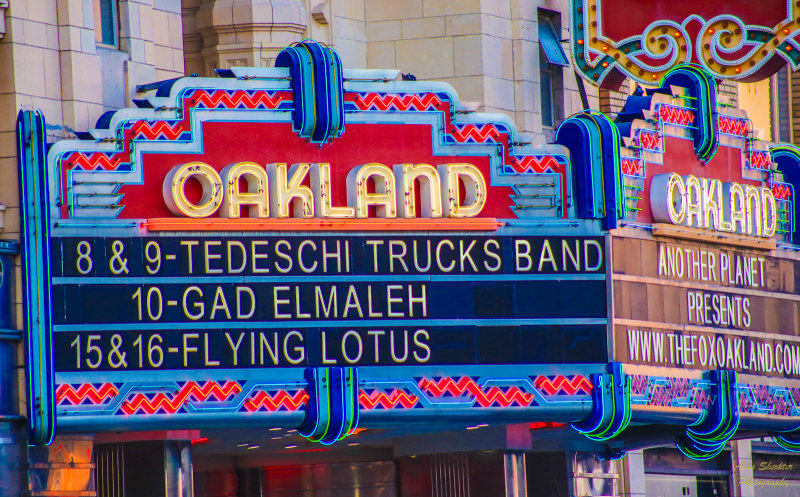 The Fox Theatre shows are also worth noting for one, they were video-recorded for a future Tedeschi Trucks concert movie, and two, $1 of every ticket benefited the Seva Foundation, the Berkeley-based philanthropic organization most noted for its work including more than 4 million sight-saving surgeries in the Far East and Africa. Wavy Gravy, who co-founded Seva in 1978 and still sits on its board of directors, was in attendance with his wife, clearly enjoying the proceedings.