"No matter where you're from, all that you can do, is live in love; that's enough," Susan Tedeschi sang on August 23 in "Take Me As I Am," a heartwarming ballad from the Tedeschi-Trucks Band's new "I Am the Moon" four-album (and associated movies) bundle. Their exhilarating show at the venerable 3,800-or-so-capacity Sacramento Memorial Auditorium that included a meaty hourlong opening set by Los Lobos, illustrated, experientially through sound and vision the ensemble's deserved placed among the top touring acts on the circuit.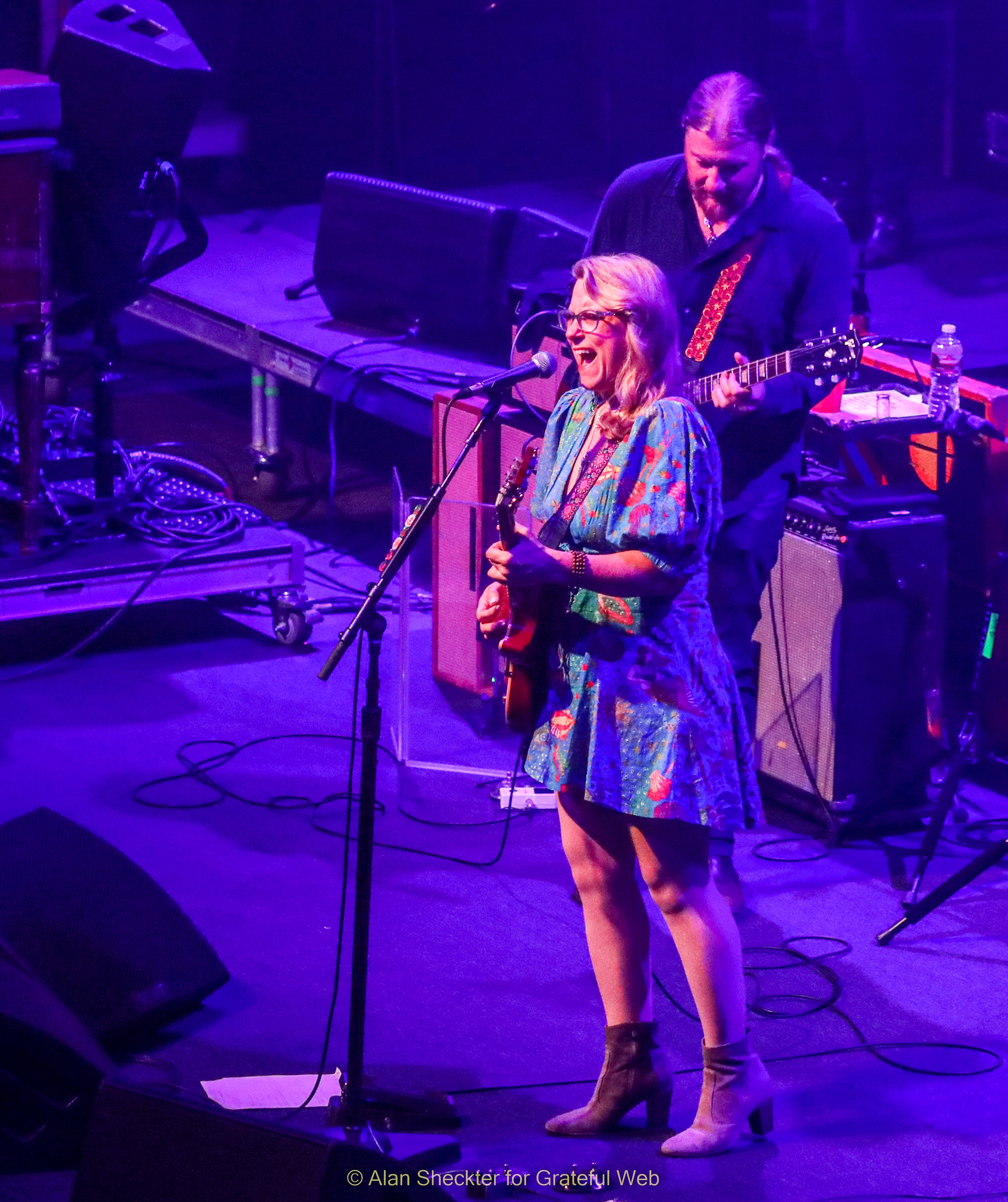 Former leaders of their own eponymous bands, Tedeschi and Derek Trucks, who've been married for almost 11 years, merged their groups into the Tedeschi Trucks band in 2010, gaining accolades from then till now, and deservedly so. The band's touchdown to Sacramento, where they last performed in May 2019, also with Los Lobos, was all at once brilliant, elegant, exciting, and wide-ranging.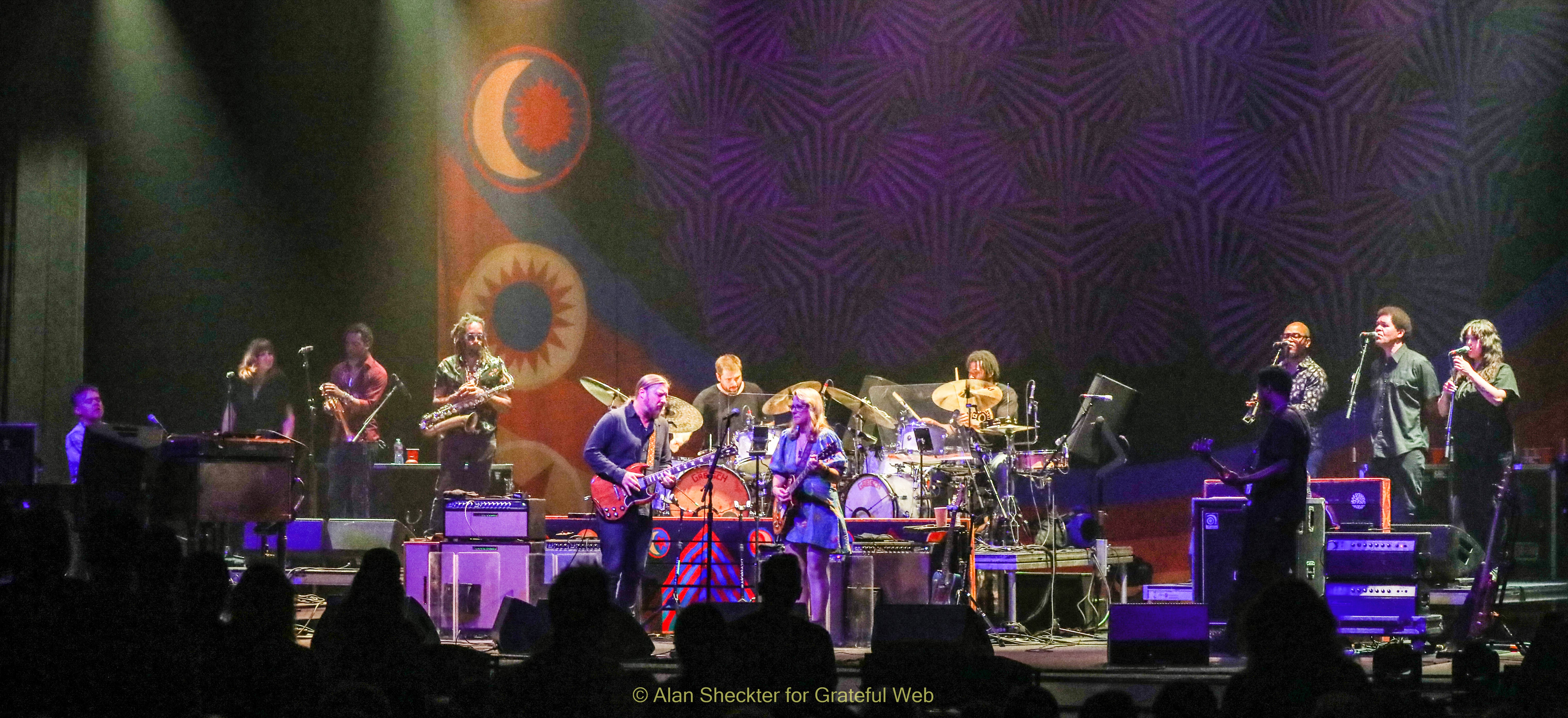 TEDESCHI TRUCKS BAND: The group started off impressively on this night, opening with "Let Me Get By," a soaring, scorching rendition of the title track to their 2016 album, fusing Tedeschi's impassioned, ardent vocals with Truck's searing slide guitar flourishes, and Gabe Dixon's bright keyboards that at times on this song brought evocations of Keith Emerson. Through their two-hour performance, the band, classy and uniquely skilled in their own singularly identifiable blues/rock genre, leaned heavily on material from this summer's "I Am the Moon" releases (https://www.tedeschitrucksband.com/i-am-the-moon). For many bands, the performance of seven brand-new songs would risk dampening the enthusiasm of a crowd that could clamoring be for older favorites. Instead, the audience exhibited thrills, nods and sways of appreciation, and other sorts of visible praise for the new material, which was "inspired by the themes and story of 12th-century poem 'Layla and Majnun,' with band members contributing their own different perspectives, reimagined through a modern lens," according to the band's publicity materials.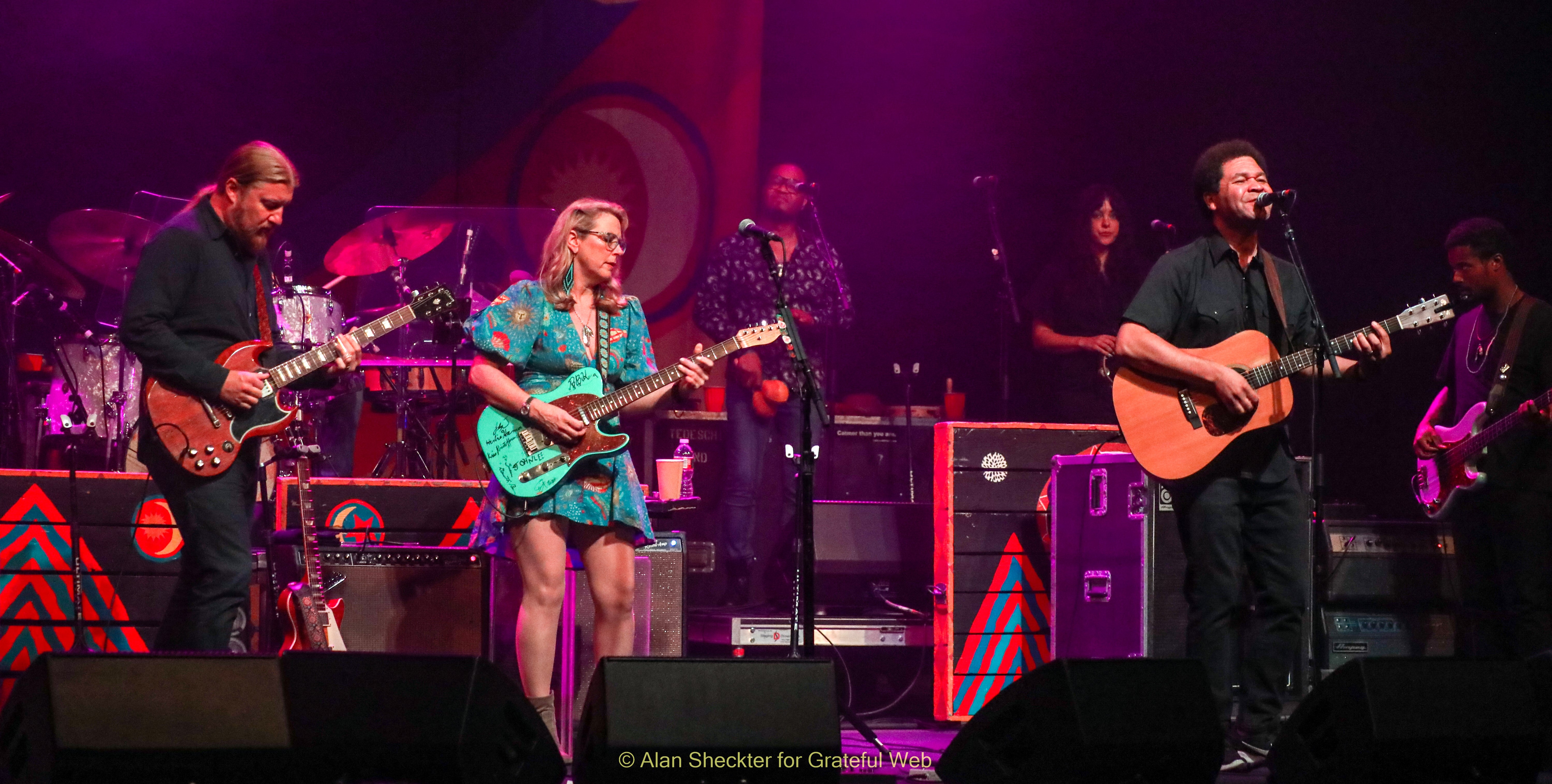 Four of the next five offerings were from "I Am the Moon," a ballad and three mid-tempo rhythm and blues/rockers that spotlighted the 12-piece ensemble's versatility thanks to the inclusion of, not only Trucks' brilliant lead and slide guitar and Tedeschi's own awesome guitar skills and rousing vocals, but also Dixon's keyboards and vocals, Mike Mattison's vocals, the horn section, hand-percussionists/vocalists, and bass and twin-drum bottom end.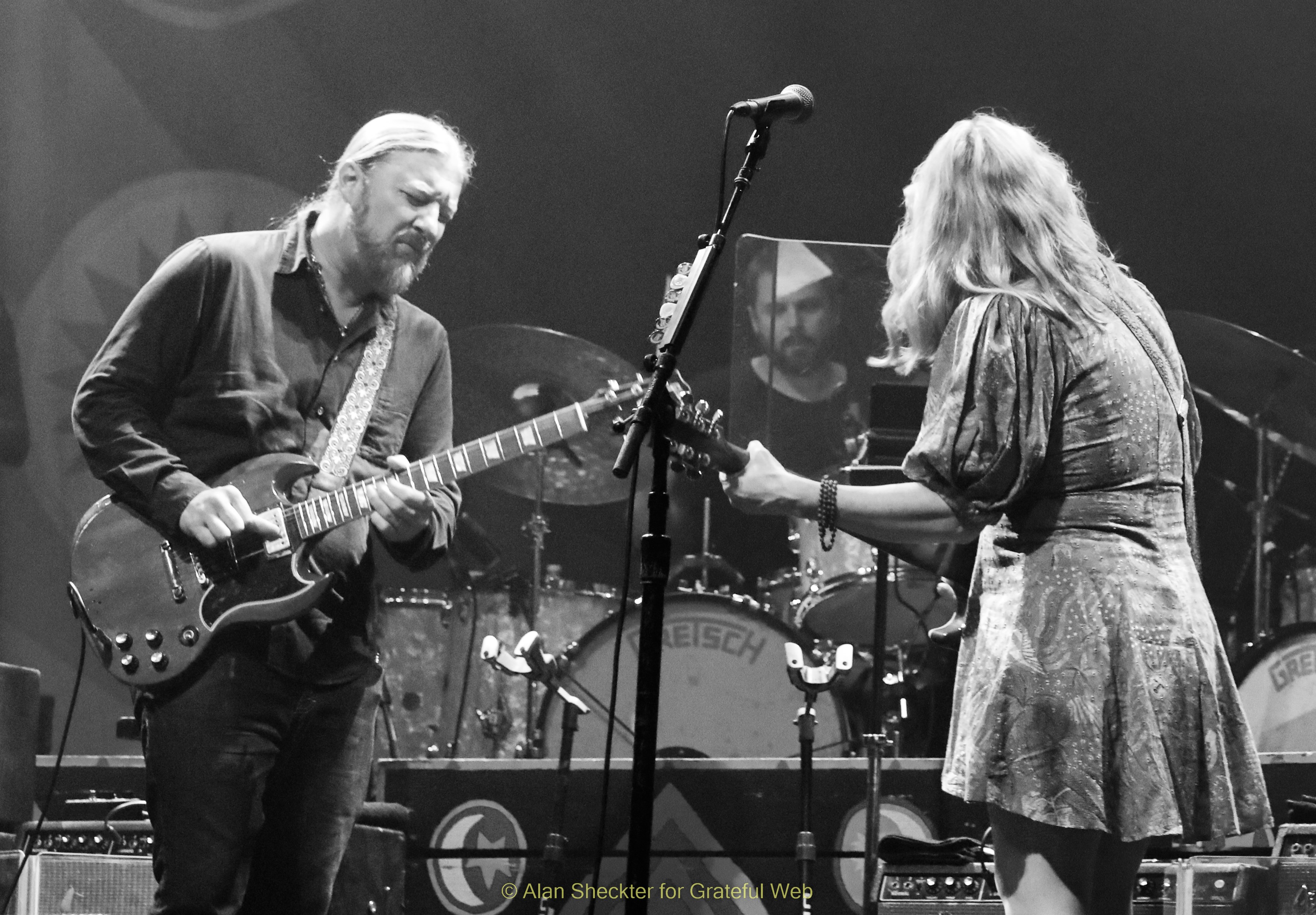 Next, the band returned to their "Let Me Get By" record with the horn-infused stylings of "I Want More," followed by a cataclysmic "Just Won't Burn" originally recorded on Tedeschi's 1998 album of the same name. The blues number went from slow burn to all-out electrifying instrumental with Trucks striking lead guitar riffs akin to those dished out by Duane Allman on Boz Scagg's old epic, "Lone Me a Dime."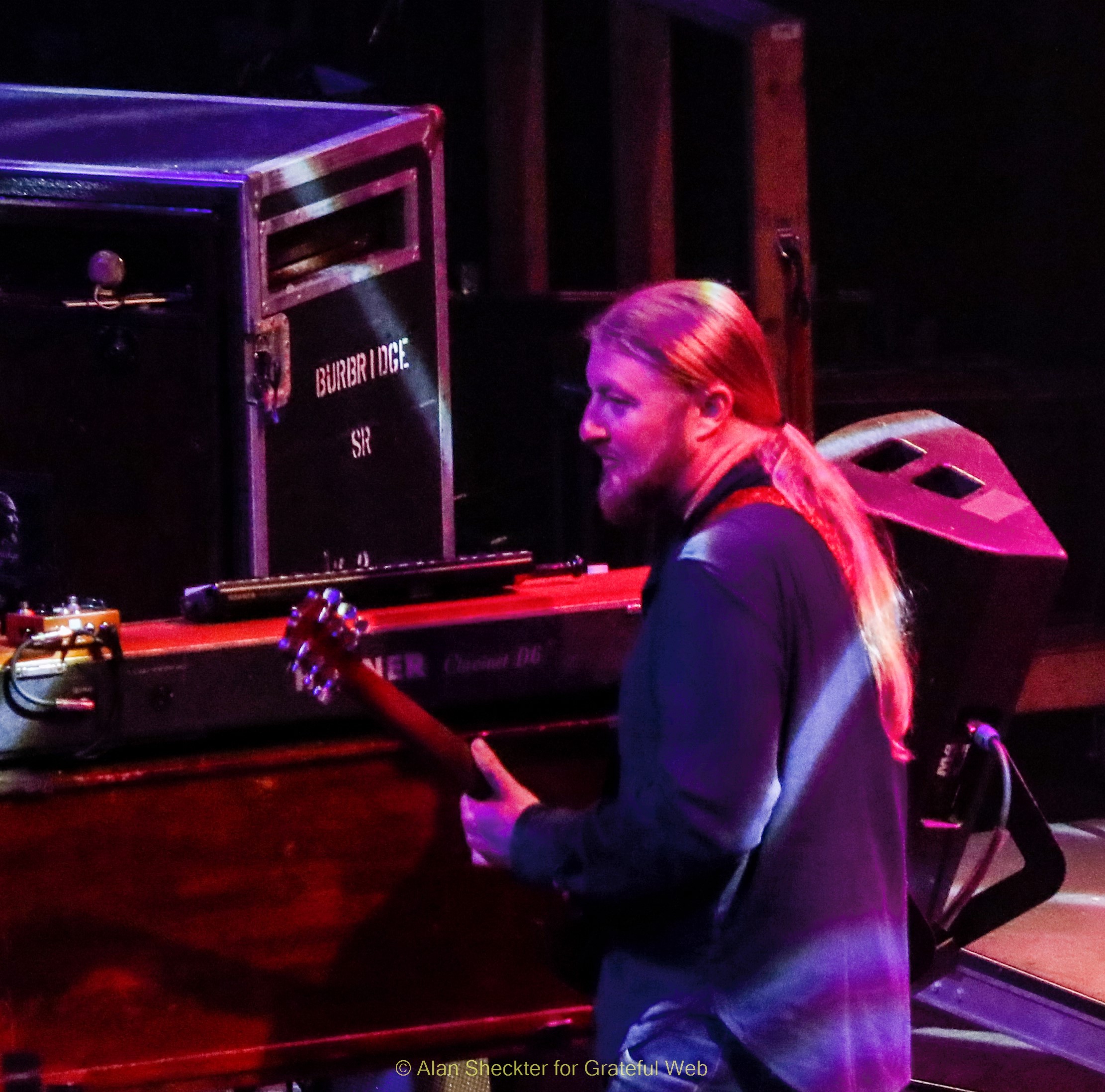 Another new selection came next, "Soul Sweet Song" a ballad of lament of hope written in honor of late Tedeschi Trucks Band keyboardist Kofi Burbridge, according to the band's publicity materials. Kofi, who died in 2019, was older brother to musician Oteil Burbridge. "In the memory of your melody, when the dawn breaks out, the birds all sing," Tedeschi sang. (The band also performed the song on the August 21 episode of "Jimmy Kimmel Live.")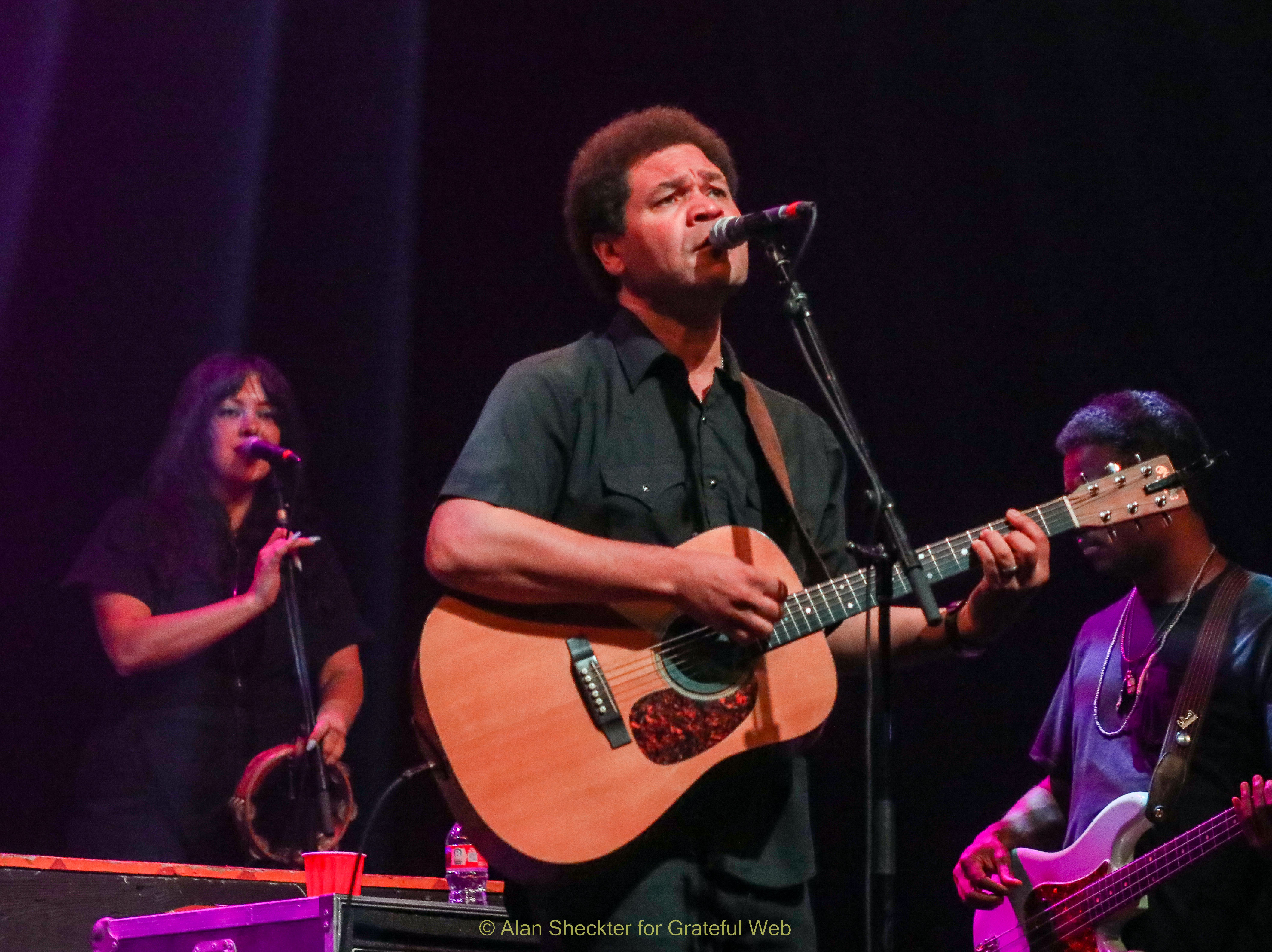 Next, the band went back about 100 years, for was a reverent rendering of "Gin House Blues," a song that "Empress of the Blues" Bessie Smith first sung as "My and My Gin." The song was performed with Mattison's voice and style approaching that of Gregg Allman on the Allman Brothers Band's "One Way Out."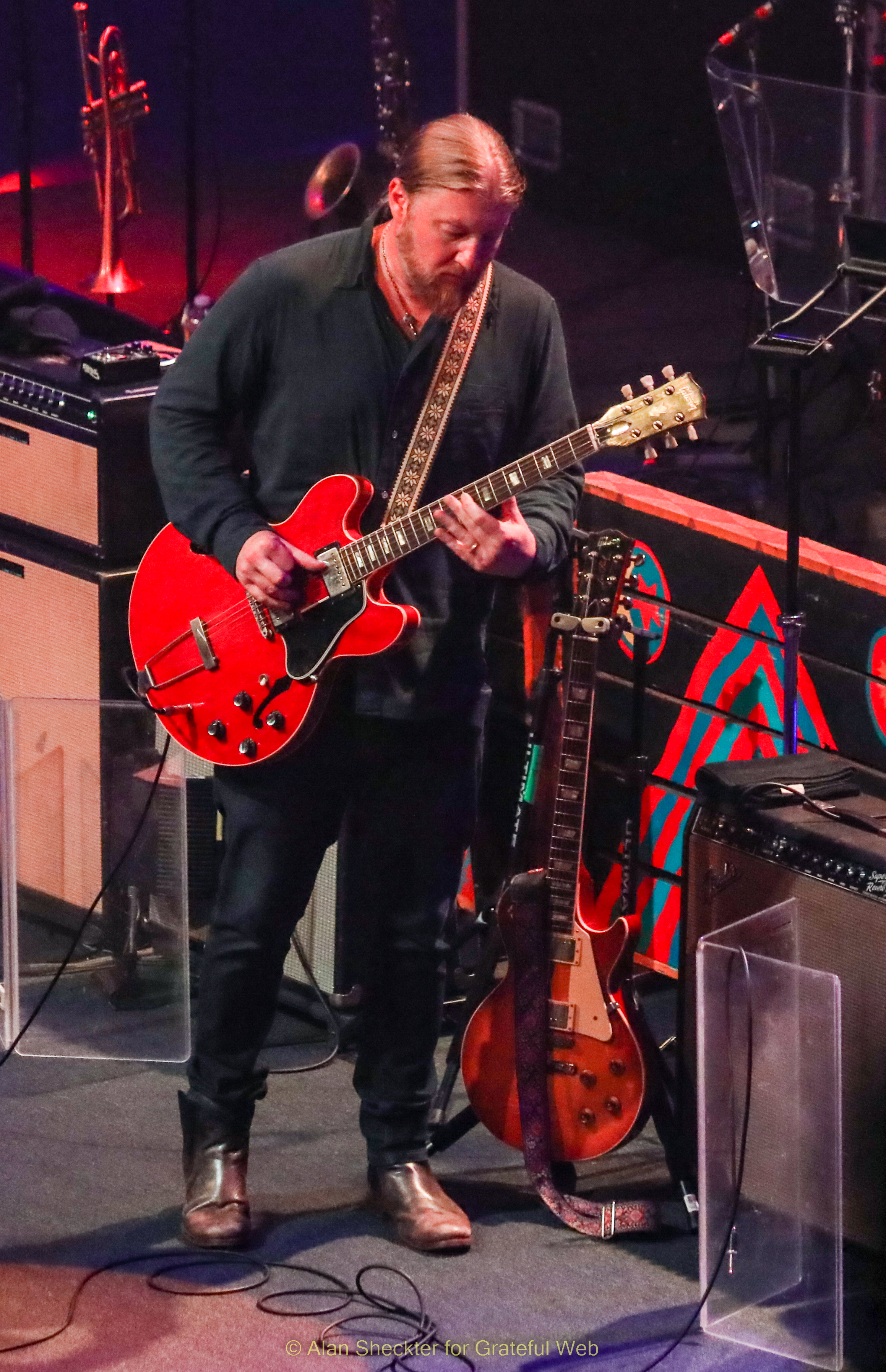 Moving back to 2022, Trucks and the rest of the band then delivered a 20-minute-or-so performance of "Pasaquan," an instrumental that allowed Trucks the time and space to deliver several lead and slide-guitar runs while Tedeschi took an offstage break. The song is named after and pays homage to a Marion County, Georgia, visionary art compound that "lavishly fuses African, pre-Columbian Mexico and Native American cultural and religious symbols and designs," according to the band.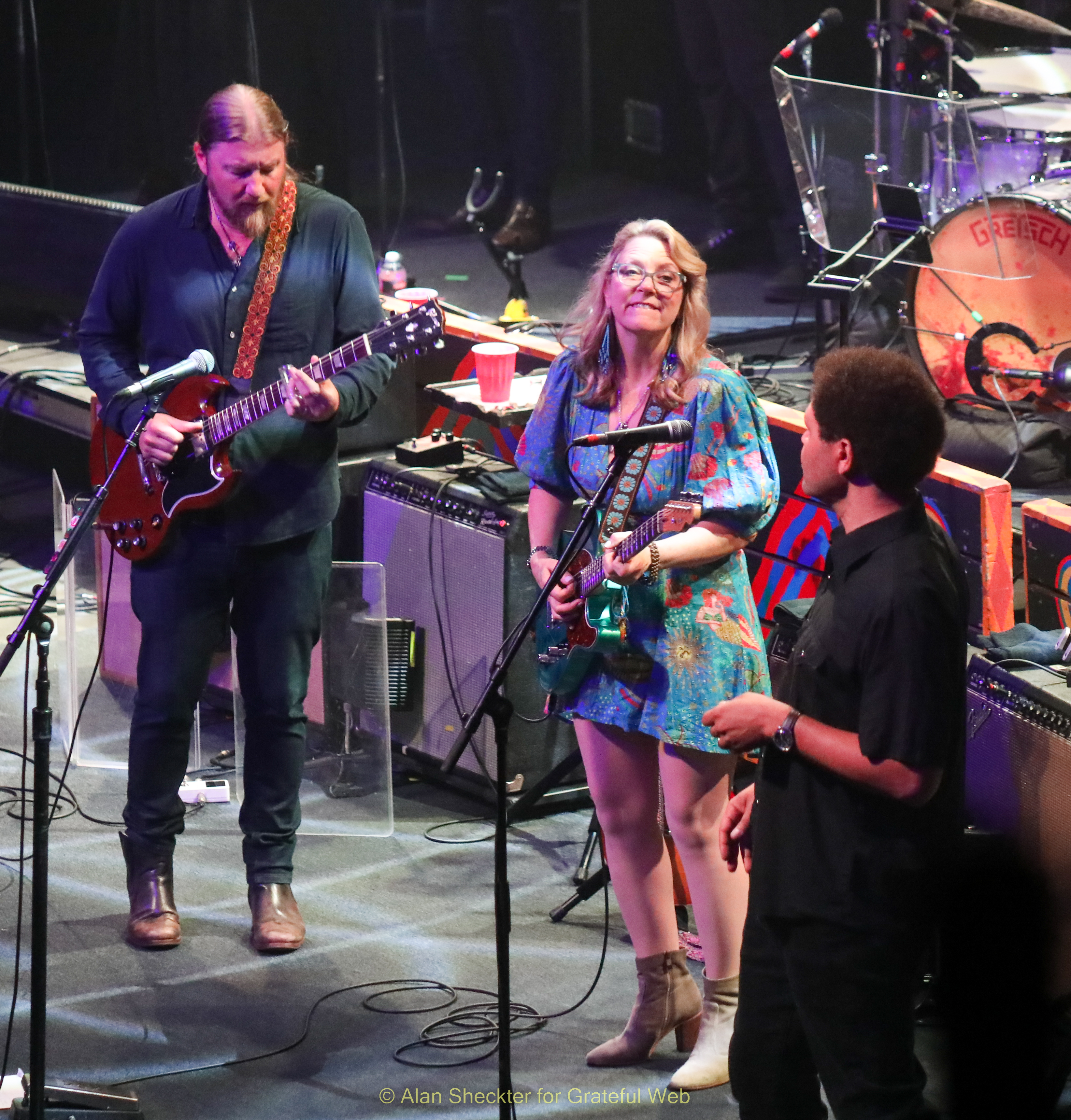 With Tedeschi back onstage, the band gifted the assemblage a closing sequence of roadhouse rocker "Made Up Mind," the title of the band's 2013 album, and bluesy closer of "How Blue Can You Get?" that was a hit for B.B. King in 1964. The encores again embraced the new and old, with a first-time ever performance of "Last Night in the Rain" from "I Am the Moon" part IV, followed by an epic party-ending performance of Billy Taylor's 60-year-old "I Wish I Knew (How It Would Feel To Be Free)," which appeared on Trucks' 2004 "Live at the Georgia Theatre" project.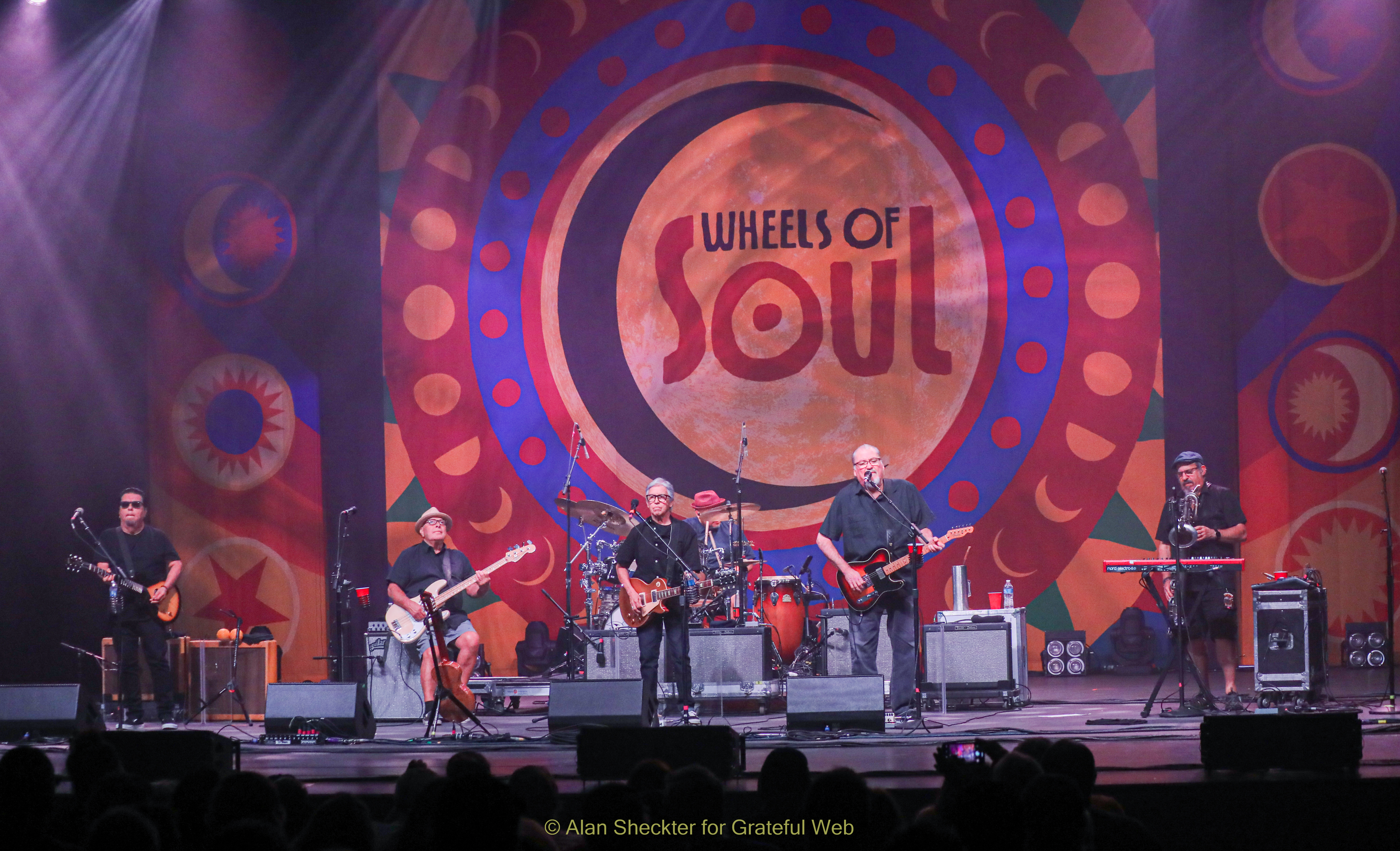 LOS LOBOS: At almost 50 years roaming the earth, the longevity of the East Los Angeles-based Los Lobos is matched by few, but even more impressive is the core four members have been static since the beginning: David Hidalgo, Cesar Rosas, Louie Pérez, and Conrad Lozano, along with "latecomer" Steve Berlin, who joined Los Lobos in 1982, after leaving The Blasters.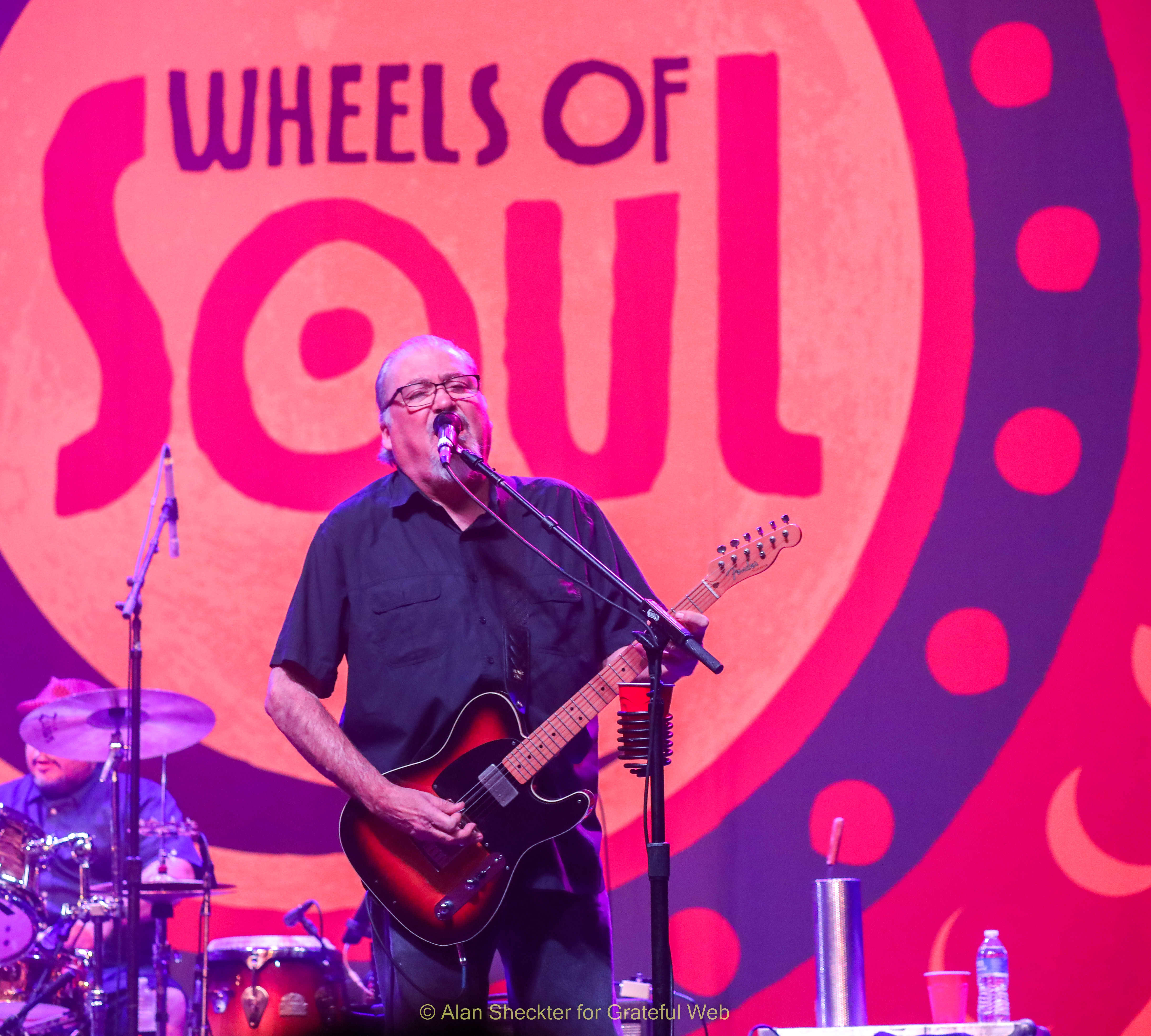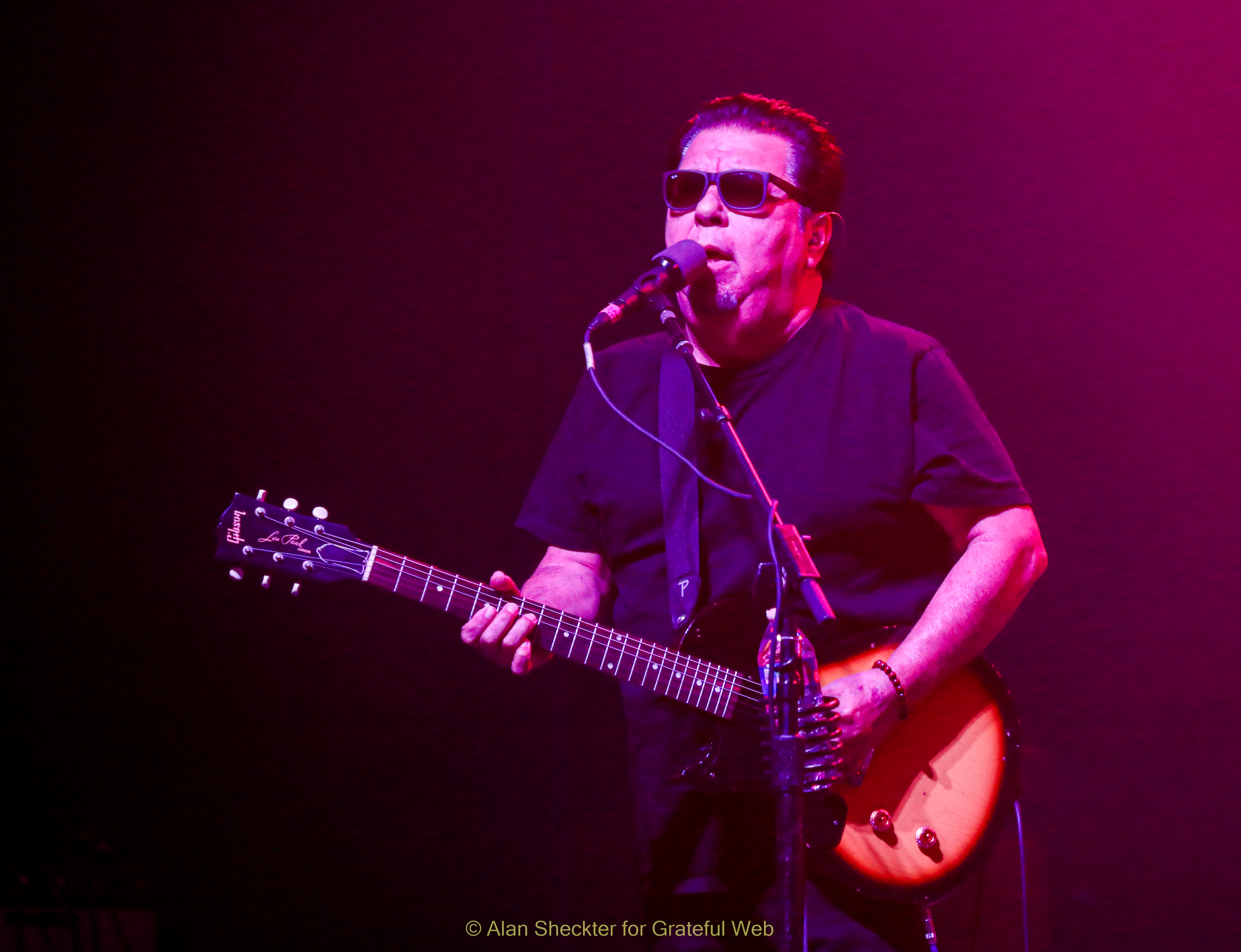 Los Lobos' commanding 15-song set that had the crowd moving and grooving more than most opening bands, started off with two older self-penned numbers: the mid-tempo "Down On The Riverbed," followed by a rousing version of "Shakin' Shakin' Shakes." That twin opener was followed by classic gems from their 2021 cover-songs release, "Native Sons," including The Blasters' "Flat Top Joint," Thee Midniters' "Love Special Delivery," and The Beach Boys' "Sail On, Sailor."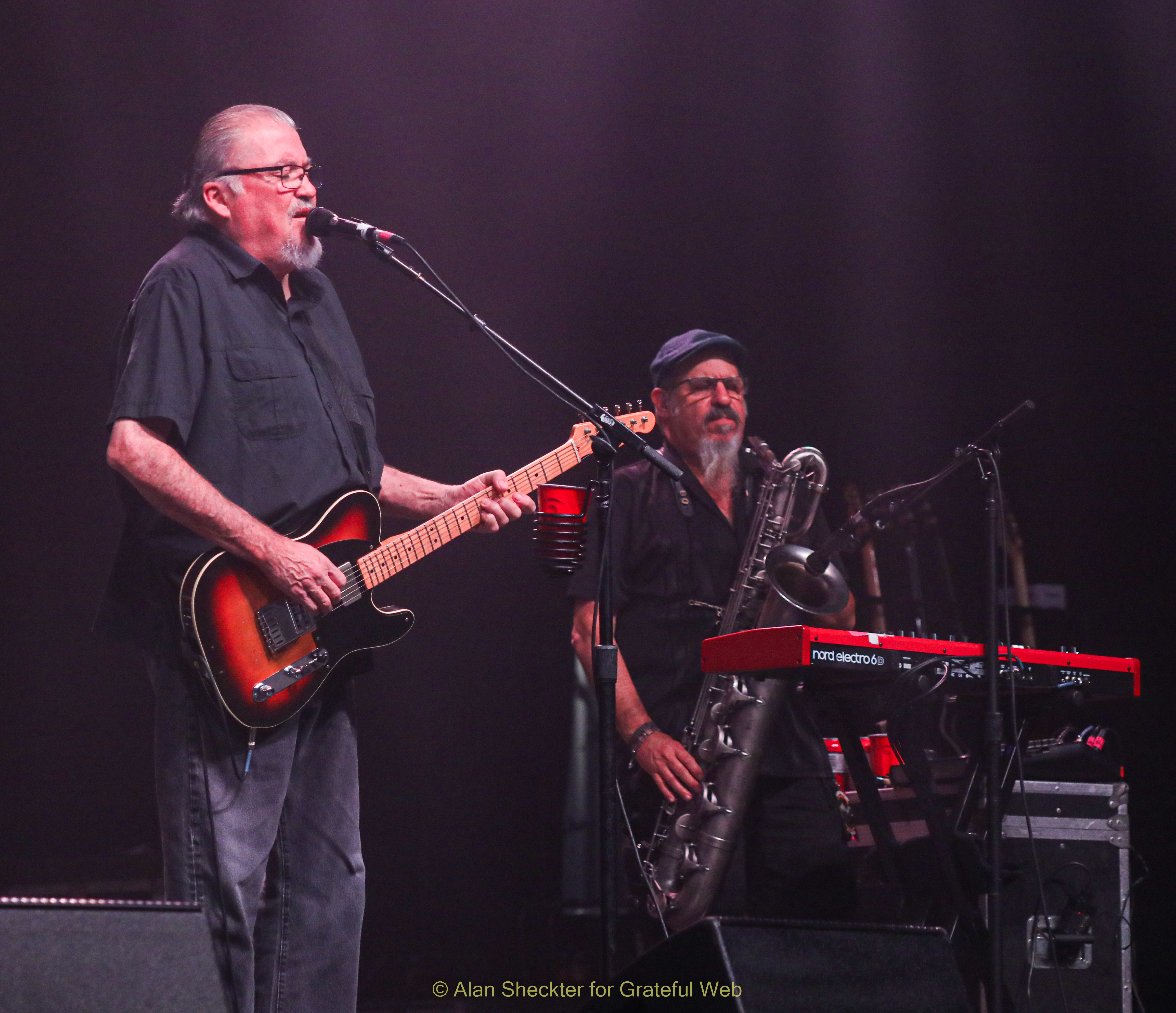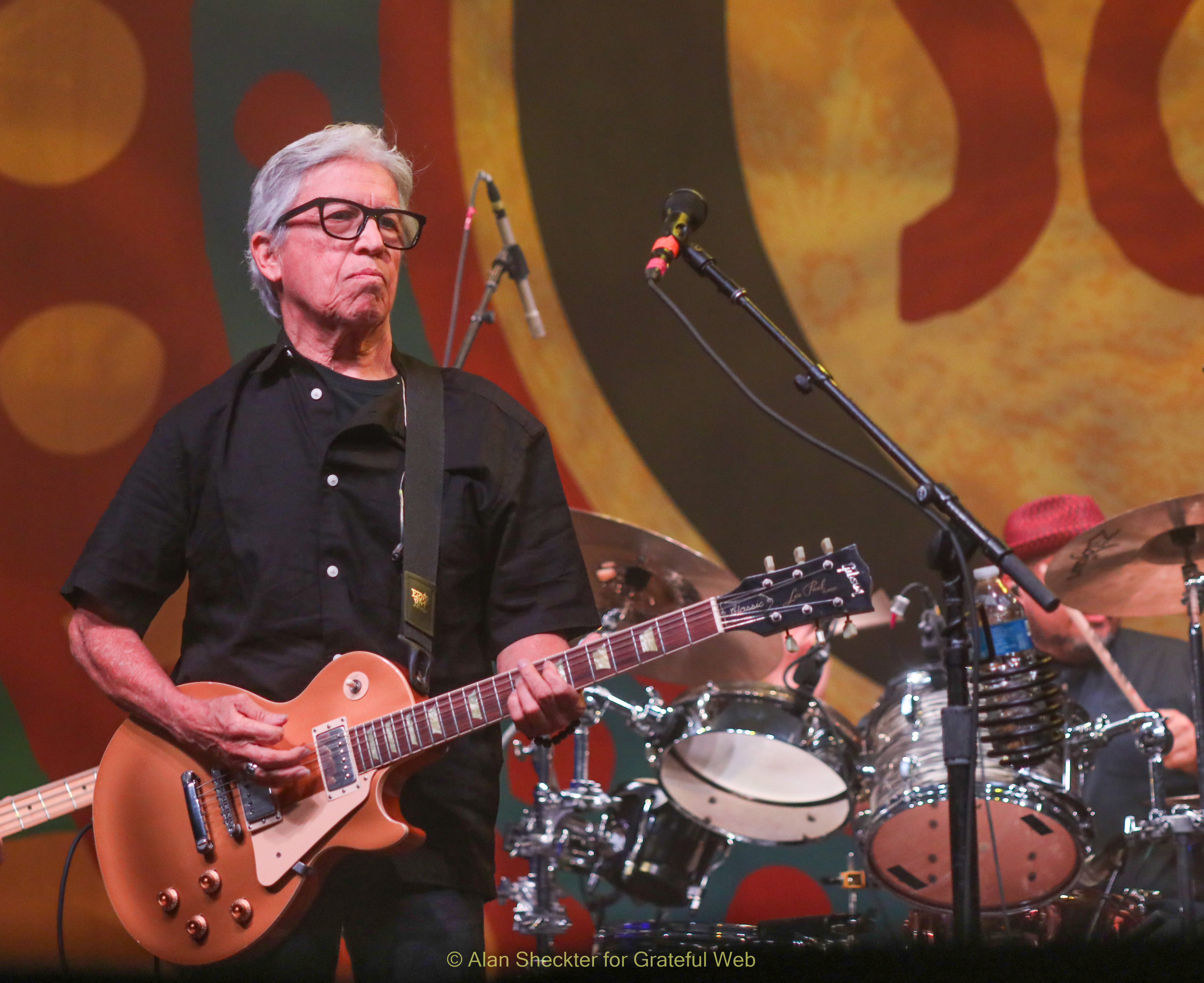 Jumping right to the end, the final five songs of Los Lobos' set were bold, quick-paced, Tex-Mex-twinged rocking crowd pleasers: Richie Valens' "Come On, Let's Go – Little Darlin'"; "Don't Worry Baby," from the band's 1984 "Will The Wolf Survive" project; Jimmy McCracklin's fierce, 60-something year-old rocker "Georgia Slop"; Buddy Holly's anthemic "Not Fade Away," which became a Grateful Dead standard, that segued into a rollicking Grateful Dead original, "Bertha" that Los Lobos recorded more than 30 years ago on "Deadicated: A Tribute To The Grateful Dead." The inspirationally performed set also included "Wicked Rain," "Dream In Blue," "Maricela," Kiko And The Lavender Moon," and "Volver Volver."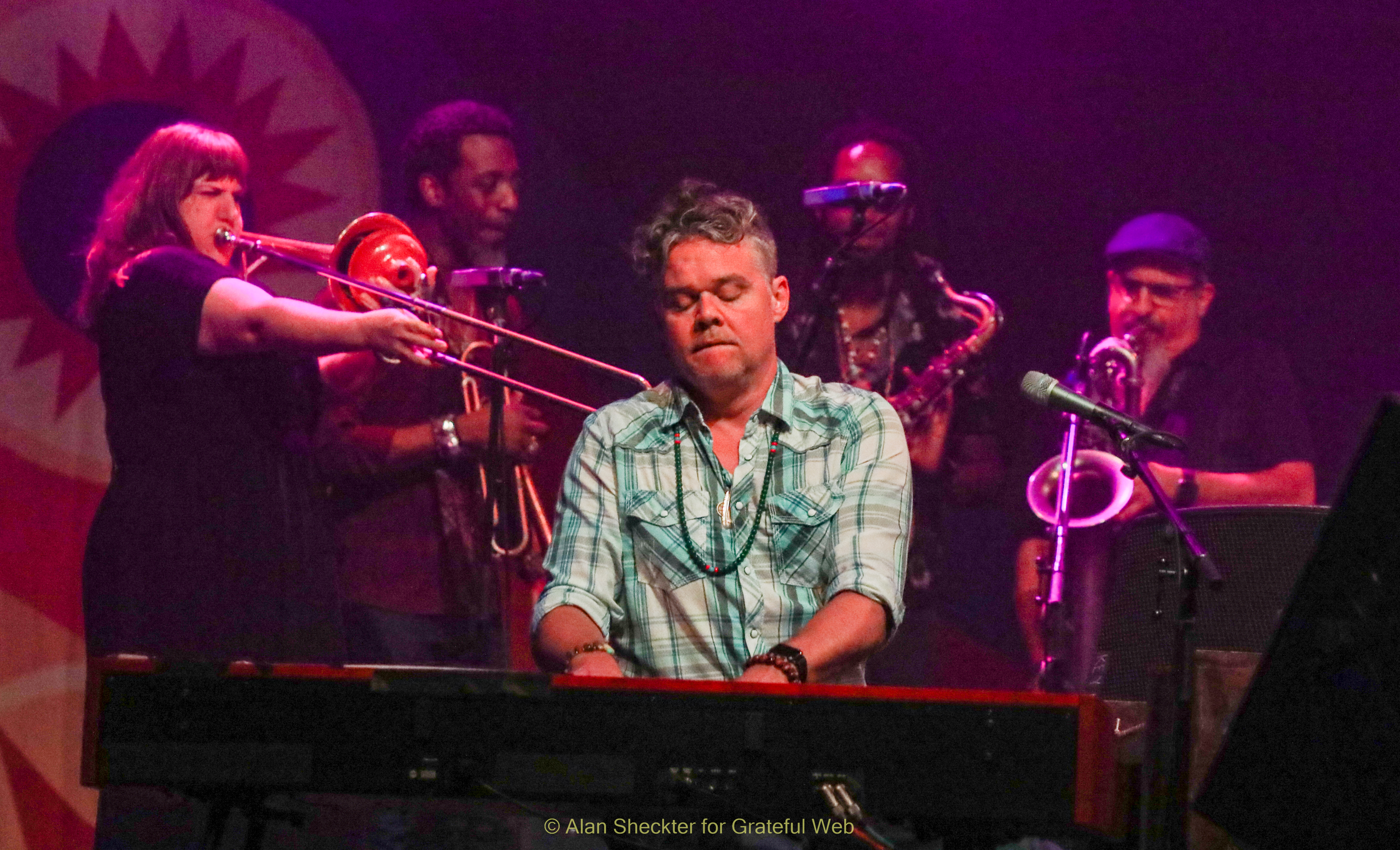 Though there were no major guest appearances of one band's members performing with the other, Los Lobos' saxophonist Steve Berlin appeared with the Tedeschi Trucks Band early in their set.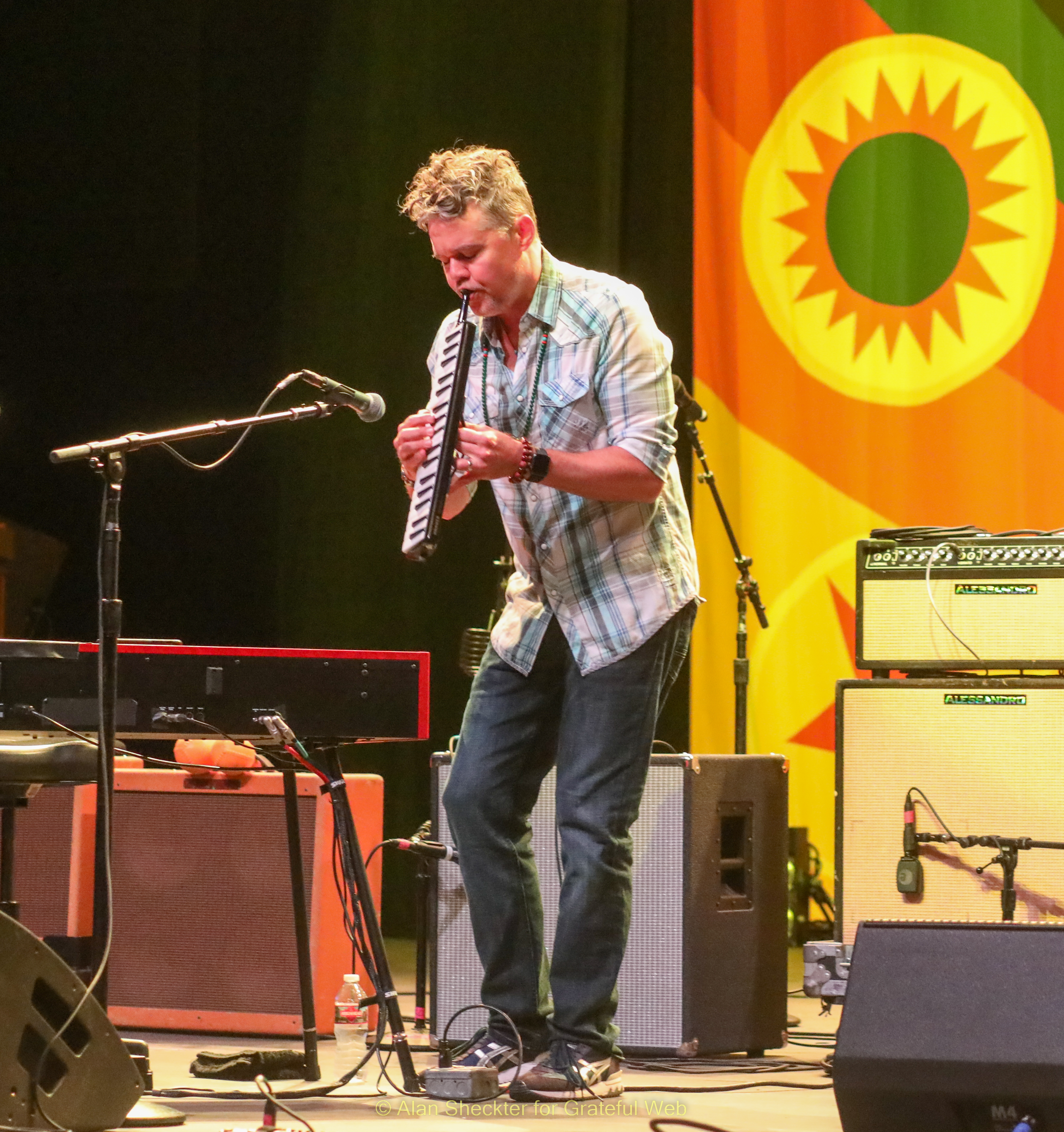 Tedeschi Trucks Band's Gabe Dixon opened up the night's proceedings with a 30-minute, 6 p.m. set in which he led, on keyboards, melodica, and vocals, a trio that included bass and drums, and included Bob Dylan's "Tangled Up In Blue" and his recent single, "Ain't It 'Bout Time."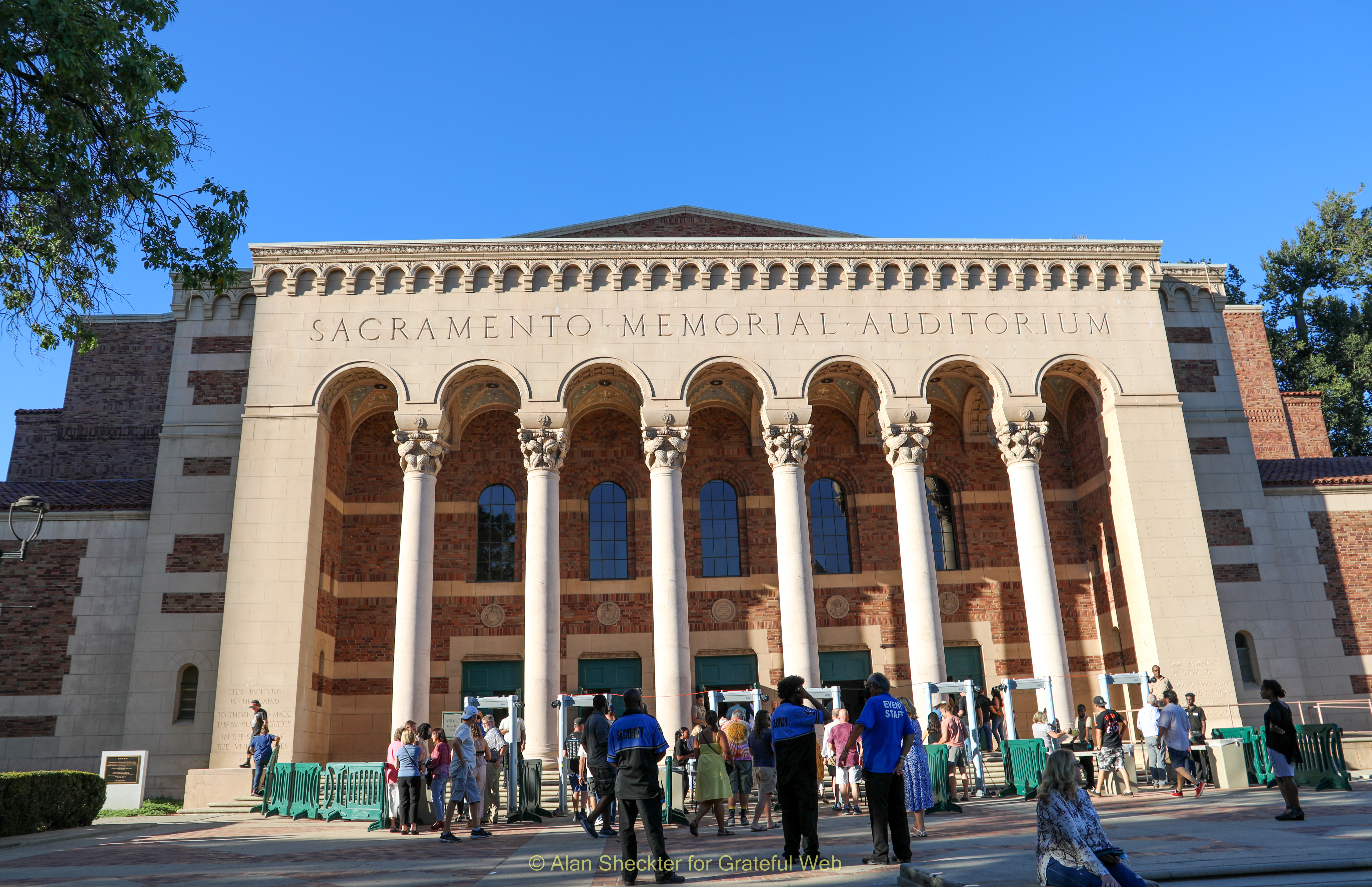 Tedeschi Trucks Band: Let Me Get By, Fall In, I am the Moon, Do I Look Worried, Gravity, Take Me As I Am, I Want More, Just Won't Burn, Soul Sweet Song, Gin House, Pasaquan, How Blue, I Wish I Knew. Encore: Hear My Dear, Made Up Mind.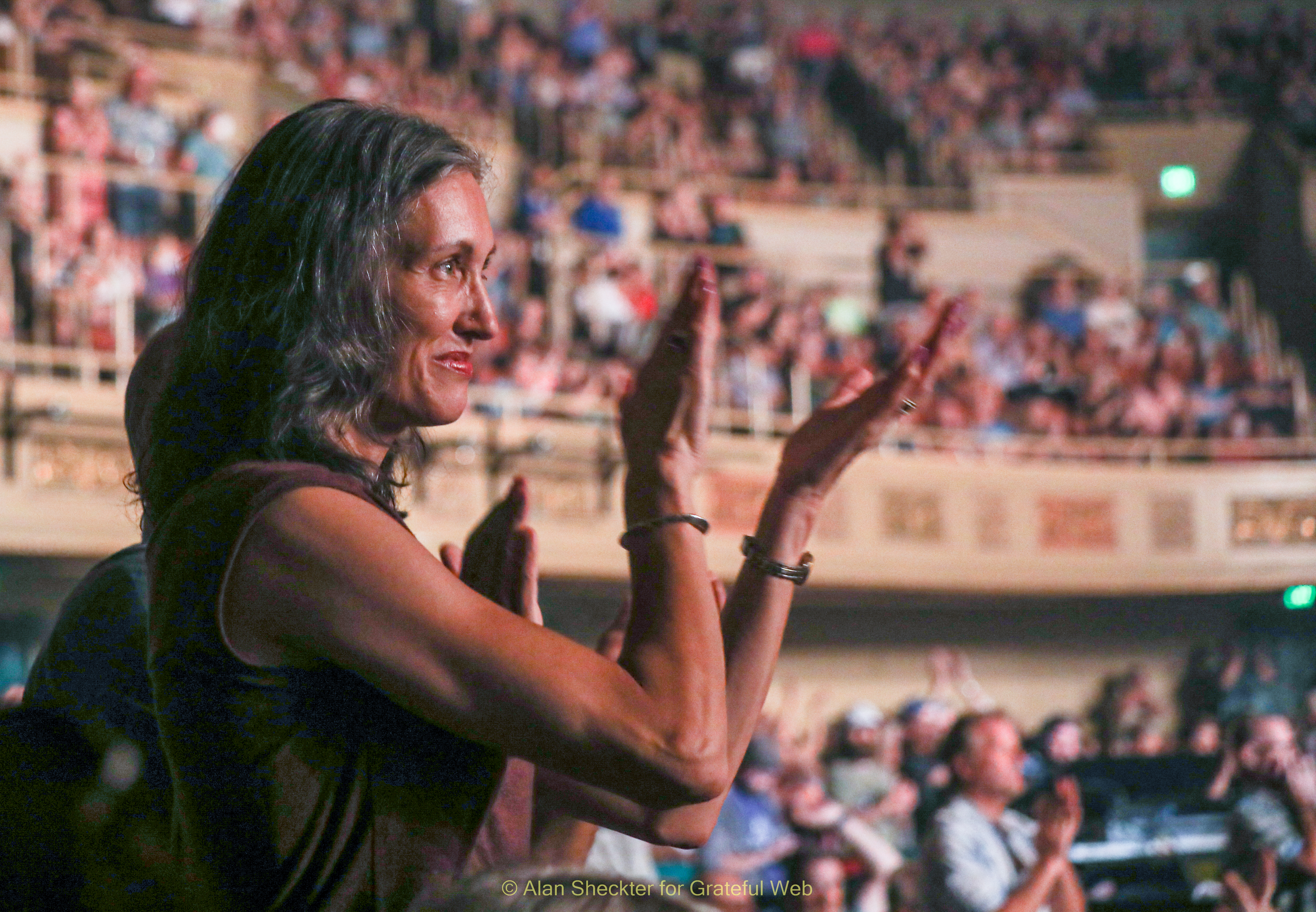 Los Lobos: Down on the Riverbed, Shakin' Shakin' Shakes, Flat Top Joint, Love Special Delivery, Sail On Sailor, Wicked Rain, Dream In Blue, Maricela, Kiko And The Lavender Moon, Volver Volver, Come On, Let's Go - Little Darlin', Don't Worry Baby, Georgia Slop, Not Fade Away, Bertha.