From the first note to the last, the Birthplace of Country Music (BCM) has declared its 22nd annual Bristol Rhythm & Roots Reunion music festival, presented by Ballad Health, a resounding success. The outpouring of love for the event was a constant throughout the weekend, with artists like Marty Stuart declaring, "I love Bristol!" and Nickel Creek's Chris Thile revealing to fans that playing Bristol Rhythm was goals for him and the band when booking their comeback tour. Alt-rock duo Illiterate Light singer-guitarist Jeff Gorman cited the band's 2022 debut at the festival as a strategic third date for their trio of album release shows last year, then proceeded to rock out on the 6th Street Stage as if it was their first show at Wembley - further proving that Bristol Rhythm isn't just for fans of country.
"It was a great weekend of music with a lot of new faces and several thousand old friends," said Leah Ross, executive director of advancement for BCM, the parent nonprofit of the festival, the Birthplace of Country Music Museum, and WBCM Radio Bristol. Though final numbers aren't yet available, Ross added: "We exceeded our goals and attendance was definitely up!"
In life a little rain must fall, but that didn't dampen the spirits of an enthusiastic festival crowd. When the music was paused due to brief bouts of lightning and rain throughout the weekend, everyone was directed to take shelter until the threats passed causing brief delays.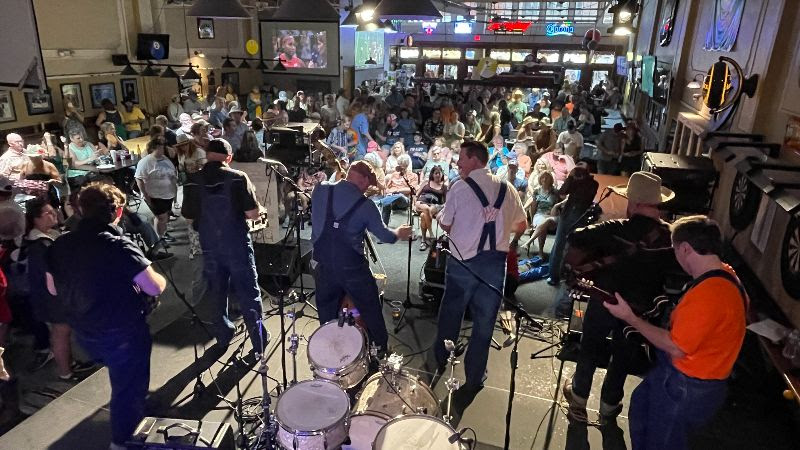 When lighting threatened Twisted Pine's Country Music Mural set on Saturday, the band got creative - they unplugged and hunkered down with fans under the covered porch of the Downtown Center for an impromptu acoustic sing-along to "Lucy in the Sky with Diamonds."
"The festival is downtown so it's easy to get out of the weather," said Jason "Hoss" Hicks of Old Line Skiffle Combo. "A lot of people came in from the rain to catch our set at Borderline Billiards who may have otherwise missed it. This is my favorite festival of all time and I look forward to it every year, even when I'm not playing."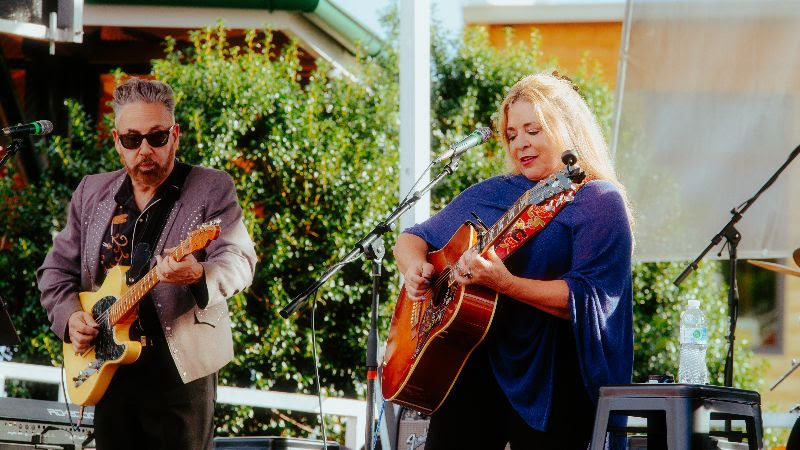 Bristol Rhythm pays homage to the legacy of the 1927 Bristol Sessions every year, but the recordings that created the "big bang of country music" were notably represented over the weekend with sets by Dale Jett, son of Janette Carter and grandson of A.P. and Sara Carter, and Carlene Carter, daughter of June Carter Cash and granddaughter of Maybelle Carter. Both played the Country Music Mural Stage, which is flanked by the famous landmark depicting their ancestors. Carlene pulled out a little tin containing her most prized possessions: small metal picks passed down to her from her mother and grandmother. She reminded fans that Aug. 3 had been declared Carlene Carter Day, an honor she had received in 2019 from the Mayors of Bristol, and added, "You don't have to go to work that day!" Carter sang an evocative rendition of "Storms Are on the Ocean" with only her guitar as accompaniment; fingerpicking in that signature "Carter scratch" that had been taught to her by Mother Maybelle herself. It was a priceless moment where voices of the past sang sweetly into the present - one fans will never forget.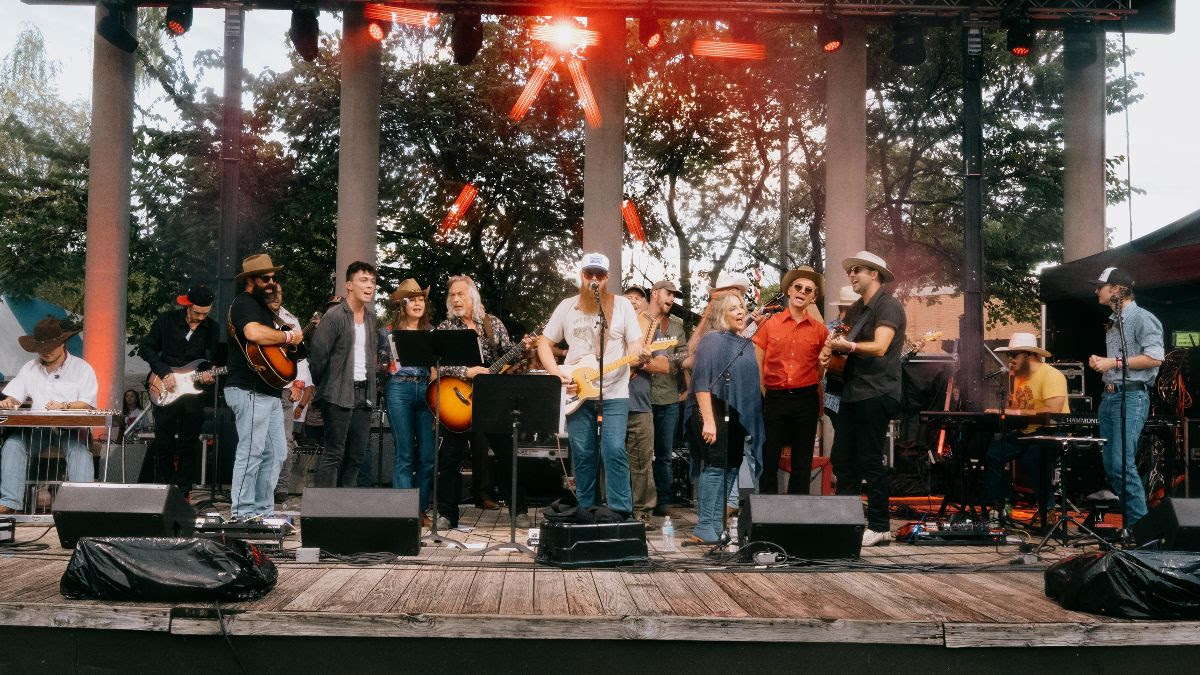 Later Carlene took the stage at Cumberland to join 49 Winchester's high-octane "Super Set" finale with other festival musicians, including Americana legend Jim Lauderdale, Kelsey Waldon, Brent Cobb, Daniel Donato, Sam Collie, Daniel Davis, Kris Truelsen of Bill and the Belles, and William Outlaw, for a moving performance of "Will the Circle Be Unbroken," another song made famous by the Carter Family. They closed with a rousing rendition of the gospel classic "I'll Fly Away," ending the festival on a glorious and uplifting high note.
Winners of the drawing for the 5th annual Bristol Sessions Super Raffle were announced during the festival, with Bristol resident Barbara Holt taking home $20,000 in cash. John Nichols, a resident of The Villages in Florida, won a 2024 Ford Mustang EcoBoost. Visit BristolSessionsSuperRaffle.org for a full list of winners.
Over the weekend Bristol Rhythm offered an early-bird pre-sale online for next year's event, selling over 1,600 tickets. Tickets won't go back on sale until Black Friday, but planning is already underway for the celebration scheduled for Sept. 13-15, 2024. For more information about Bristol Rhythm & Roots Reunion visit BristolRhythm.com.