Thievery Corporation kicked off their Winter 2022 Tour on December 3, 2022 in New Haven, CT's College Street Music Hall to a crowd that was ready to dance. Known for their genre-defying electronic music, this Washington D.C. based squad's fourteen night December run includes venues up and down the East coast. Alt pop artist Lucius Arthur provided his support for this always lively New England college town. This evening marked the first of two dates without Emancipator.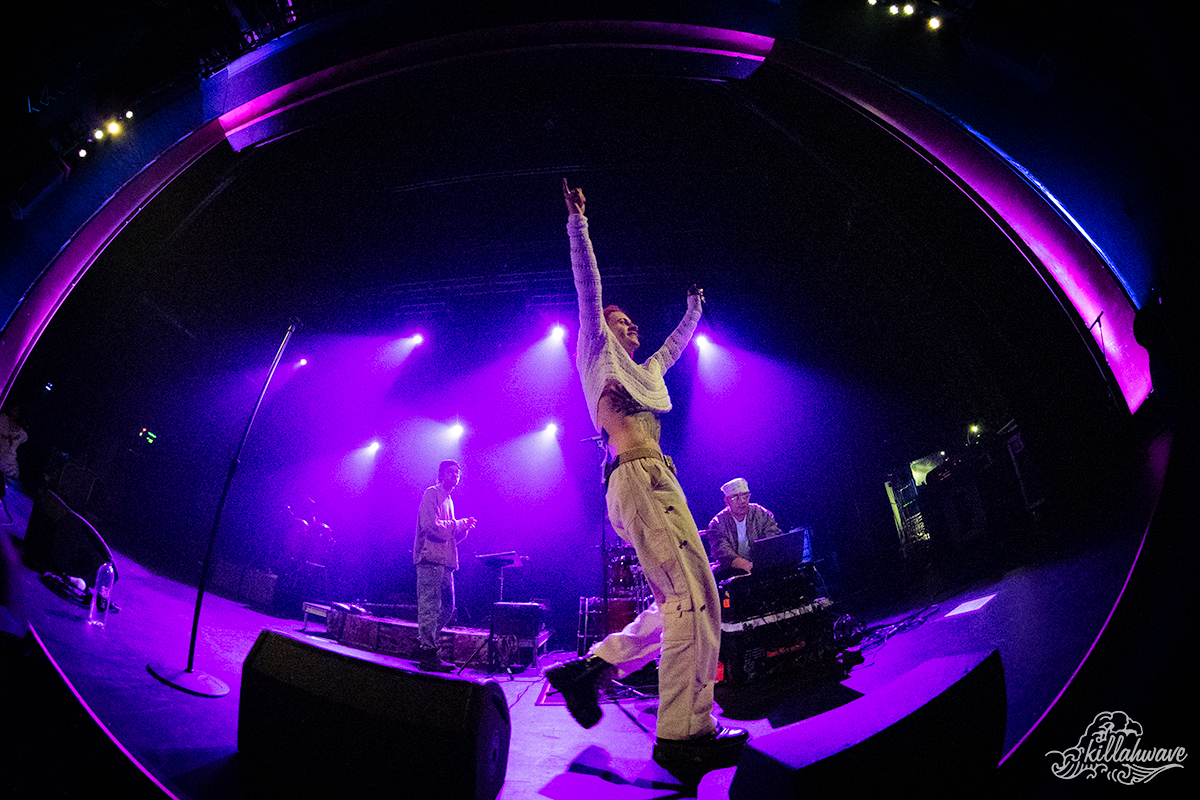 Inglewood, CA, based musician, producer, and songwriter Lucius Arthur handled opening duties this evening in the Constitution State. From his Inglewood studio, Arthur has written and produced tracks for some of LA's most influential underground artists. According to his website, "his current project, A Violent Dichotomy, is infused with the high energy and chaotic ethos of the screamo and emo music of the San Diego music scene of his adolescence." Screamo is defined as "an aggressive subgenre of emo that emerged in the early 1990s and emphasizes 'willfully experimental dissonance and dynamics,'" and this avant garde stage presence was very much a part of Arthur's emotionally charged show.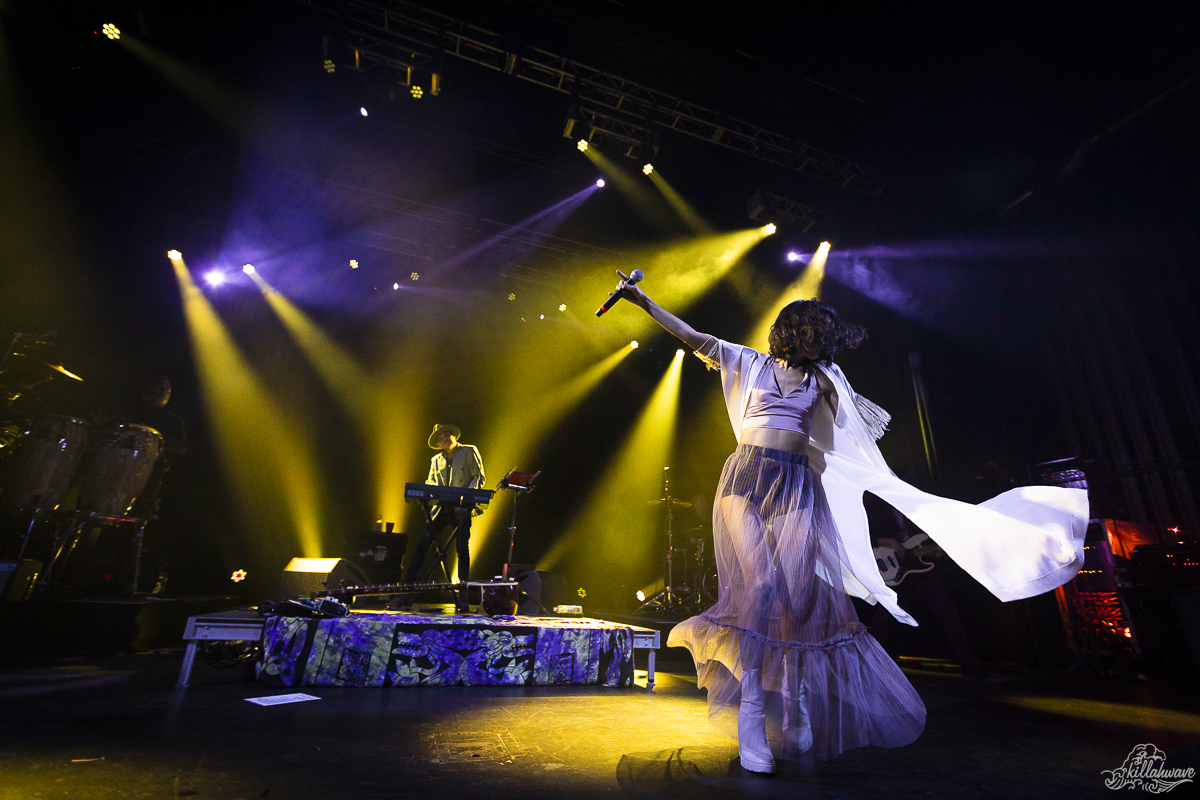 Thievery Corporation took the stage shortly there after, and brought their eclectic mix of world, electronic, reggae, and hip-hop that they have delivered for over 25 years. This evening's line up included founder Rob Garza (bass, guitar, production), Jeff Franca (drums), Frank Orrall (percussion, vocals), Rob Myers (guitar, sitar), and Dan Africano (bass). Racquel Jones, Mr. Lif and Puma were amongst the singing troupe. This group wove precise elements of dub, acid jazz, Indian classical and Brazilian with a chill, downtempo beat that was quite memorable and danceable.
The first song of the evening  "A Warning (Dub)," from the vintage Sounds From the Thievery Hi-Fi, was a tasty dive back into to this groovy vibe. The singers added a larger than life feel to the melodic, rock solid rhythm from the drum, bass, percussion and guitars. The refreshingly positive energy of Thievery Corporation was felt from the very start of the set, and reverberated throughout the venue.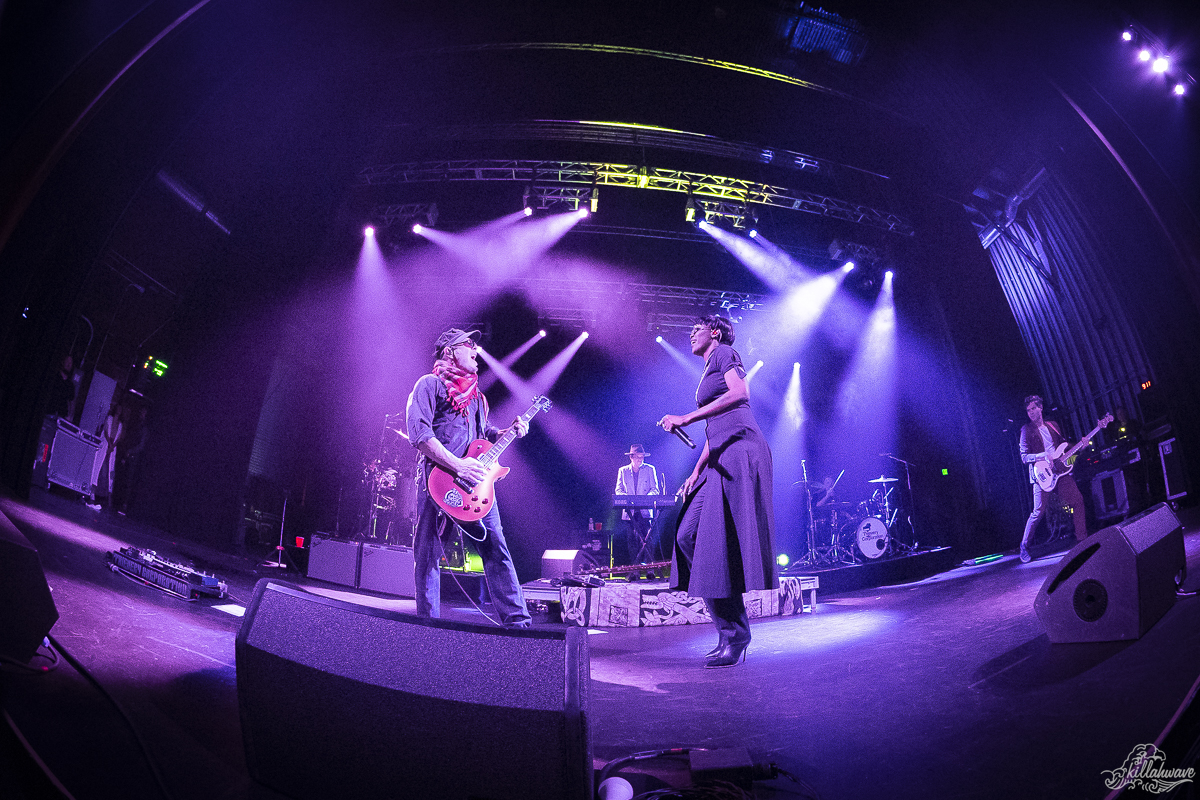 Percussionist Frank Orrall lent his singing skills for The Cosmic Game's "Heart's a Lonely Hunter," and included swinging an illuminated poi around the crowd. This elevated the dance party and closed out this set on blazing hot note. The band returned for a lengthy five song encore, including a euphonious "The Outernationalist" from the Richest Man in Babylon. The show was not quite over, as the band returned two the stage for two more encores before ending this enjoyable night.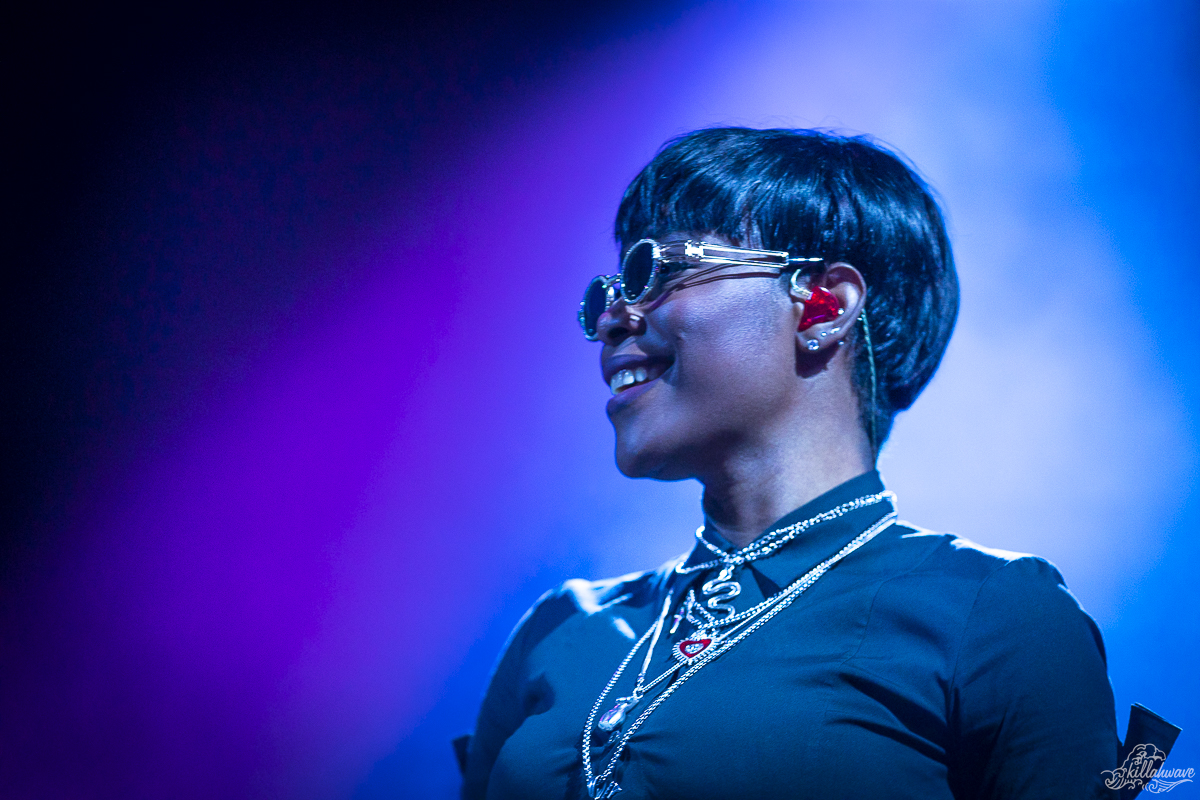 Thievery Corporation is in the middle of their Winter tour, with a stop at Wally's Pub in Hampton, NH. Tickets are still available at this link. Hop on over to their tour page for details on the remaining dates.
Check out more photos from the show!
Set
A Warning (Dub), Web of Deception, Letter to the Editor (Remix), Encounter in Bahia, Un simple histoire (Rewound), Lebanese Blonde, Amerimacka, Mandala, Satyam Shivam Sundaram, San San Rock, Voyage Libre, Vampires, The Heart's a Lonely Hunter
Encore
The Outernationalist, Air Batucada, (Unknown), Sweet Tides, Culture of Fear
Encore Two
Interlude (Remix), Warning Shots
Encore Three
The Richest Man in Babylon