Broadcast Music, Inc. (BMI), the global leader in music rights management, honored its Country Songwriter, Song and Publisher of the Year at the 60th annual BMI Country Awards held at the company's Nashville, TN building. Also saluted were the writers and publishers of the past year's 50 most-performed songs on radio and TV from BMI's country repertoire. In addition, the incredible songwriting career of Tom T. Hall was celebrated by naming him a BMI Icon.
Hall joins other BMI Icons who have had "a unique and indelible influence on generations of music makers" including Billy Sherrill, John Fogerty, Kris Kristofferson, Willie Nelson, Isaac Hayes, Merle Haggard, Brian Wilson, Dolly Parton, Loretta Lynn, the Bee Gees, Bobby Braddock, Bill Anderson, Ray Davies, James Brown and more.
10 of the top 20 most-performed works in the U.S. from BMI's repertoire were country songs in 2011, accounting for more than 11 million radio and TV performances alone. If each performance were played back to back, the total time spent listening would be the equivalent of 66 consecutive years, underscoring the staggering volume of country music represented by BMI on the airwaves. Country music has achieved overwhelming success in the mainstream marketplace, and claims more terrestrial radio towers than any other format in the U.S.
Dallas Davidson and Luke Laird shared the Songwriter of the Year crown contributing five songs each to the year's most-performed list. Davidson is the writer behind hits "Country Girl (Shake It for Me)" and "I Don't Want This Night to End" recorded by Luke Bryan; "If Heaven Wasn't So Far Away" by Justin Moore; and "Just a Kiss" and "We Owned the Night" recorded by Lady Antebellum. Laird penned smashes "A Little Bit Stronger" by Sara Evans; "Baggage Claim" by Miranda Lambert; "Drink in My Hand" by Eric Church; "You" by Chris Young; and "Take a Back Road," recorded by Rodney Atkins.
"Take a Back Road," which Laird wrote with fellow BMI songwriter Rhett Akins, was named Song of the Year. Published by EMI-Blackwood Music, Inc. and Universal Music Careers, the smash earned more than one million performances in 2011 alone, making it one of the most-performed songs of the year in any genre of music.
Publisher of the Year award was given to Sony/ATV Music Publishing Nashville. The powerhouse published 24 songs on the year's most-performed list, including "Take a Back Road"; Taylor Swift's "Mean"; Kenny Chesney's "Live a Little"; Eli Young Band's "Crazy Girl"; Keith Urban's "You Gonna Fly"; The Band Perry's "All Your Life"; Blake Shelton's "Honey Bee"; and more.
The night's powerful musical tribute to Tom T. Hall featured recent chart-toppers The Avett Brothers, who took the stage to deliver "That's How I Got To Memphis";  bluegrass power duo Dailey & Vincent, who performed "Can You Hear Me Now";  prodigal son Justin Townes Earle, who sang 'Homecoming"; and superstar Toby Keith who sang "Faster Horses (The Cowboy And The Poet)" accompanied by Scotty Emerick.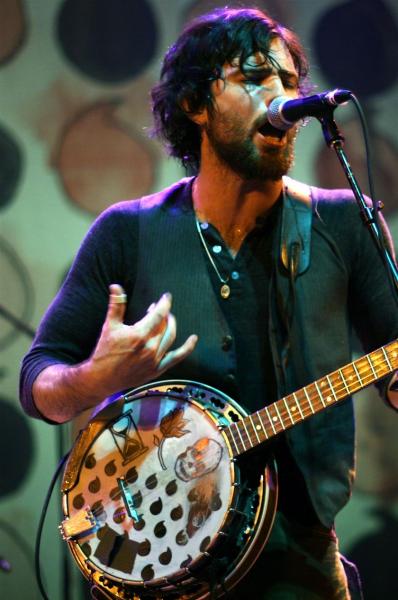 As a recording artist, Hall had seven No. 1 singles, all self-penned: "A Week in a Country Jail" (1969–70), "The Year That Clayton Delaney Died" (1971),"(Old Dogs, Children and) Watermelon Wine" (1972–73)," "I Love" (1973–74), "Country Is" (1974), "I Care" (1974–75), and "Faster Horses (the Cowboy and the Poet)" (1976). The Grammy winner also wrote mega hits for others, including "Harper Valley P.T.A.," which Jeannie C. Riley took to No. 1 on country and pop charts in 1968, as well as "The Pool Shark," a chart-topper for Dave Dudley; "(Margie's at) the Lincoln Park Inn" and "That's How I Got to Memphis," recorded by Bobby Bare; and "Little Bitty," by no means a little bitty hit for Alan Jackson in the late 1990s. In total, Hall has earned a staggering 31 BMI Awards for songwriting spanning country and pop genres, and six of his songs have accumulated more than one million performances each. In 2008, he was welcomed into the Country Music Hall of Fame.
"Tom T. Hall's outstanding contributions of expertly crafted songs earned him the nickname "The Storyteller," and as his songs have transitioned through traditional broadcasts and digital mediums, BMI has been proud to make that journey with him every step of the way, said BMI President & CEO Del Bryant. "Tom T. is the perfect example of why BMI's determination and commitment to safeguard the value of music is so important."
BMI represents the finest talent from Nashville and around the world, including Keith Urban, Taylor Swift, Jason Aldean, Blake Shelton, Kenny Chesney, Luke Bryan, Eric Church, Miranda Lambert, Carrie Underwood, The Band Perry, Zac Brown Band, Lee Brice, Hunter Hayes, and Little Big Town, as well as countless other superstars. The 2011 Academy of Country Music, Country Music Association and CMT awards pointed to BMI's unequaled clout in the country format, as BMI members took home 89%, 76% and 83% of the hardware presented in those ceremonies, respectively.
As steward of the world's most diverse, in-demand musical repertoire, BMI is determined to continue fostering talent, educating and building awareness of the value of music in the entertainment industry and beyond.