TOMMY EMMANUEL, the acclaimed and Grammy-nominated acoustic guitarist, singer and songwriter, will release a live holiday album, LIVE! CHRISTMAS TIME, on December 4 via his label CGP Sounds along with Cruzen Street Records. Today (November 20), "Rudolph The Red-Nosed Reindeer" has been released as the first song from the album. This marks TOMMY's first Christmas live album having released two studio holiday albums before (2011's All I Want For Christmas and 2016's Christmas Memories).
Combining EMMANUEL's acoustic guitar virtuosity with his stellar band's musicianship and infectious holiday spirit, the 11-track LIVE! CHRISTMAS TIME (a digital release only) was recorded on December 7 and 8 in 2016 on his "Classics & Christmas Tour" at the Big Room at the Sierra Nevada Brewery in Chico, CA. It features Tommy Emmanuel, CGP on guitar & vocals, Annie Sellick on vocals, John Knowles, CGP on guitar & backing vocals, and Pat Bergeson on guitar, harmonica, and backing vocals. The album was produced by Tommy Emmanuel, engineered and mastered by Marc DeSisto, mixed by Brad Benge and Tommy Emmanuel, with Brian Penix as Executive Producer. See the full track listing below.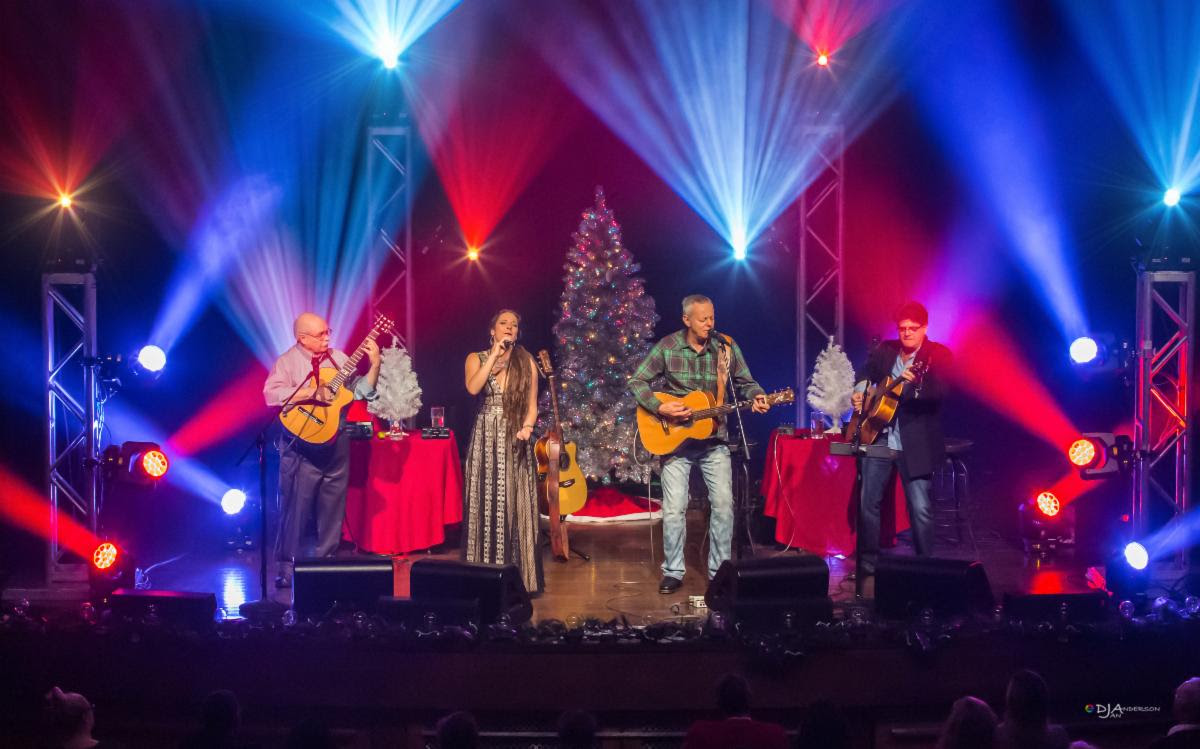 "When I listen to this recording, I hear the joy, soul and fun we had at that show," says TOMMY. "Christmas music is so joyous to me and I feel we rose to the occasion that night."
On Sunday, December 13, Tommy Emmanuel and revered dobro player Jerry Douglas (14-time GRAMMY Award-winning and three-time Country Music Association Musician of the Year) will perform together songs from each other's Christmas albums live from 3rd & Lindsley in Nashville, TN. Joining them will be Pat Bergeson (guitar/harmonica), Daniel Kimbro (bass), and Christian Sedelmyer (fiddle). A limited amount of fans will be allowed in the audience. This show will be broadcasted live on Nashville radio station Lightning 100 and streamed on Nugs.TV.
Order stream here: 2nu.gs/tommy
Order Tickets here: https://www.ticketweb.com/event/tommy-emmanuel-jerry-douglas-3rd-and-lindsley-tickets/10776305?pl=3rdlindsley
The full tracklist for LIVE! CHRISTMAS TIME is:
1. Jingle Bells (Live)
2. Rudolph The Red-Nosed Reindeer (Live)
3. Christmas Time (Live)
4. Jingle Bell Rock (Live)
5. Amazing Grace (Live)
6. Winter Wonderland (Live)
7. Let It Snow! Let It Snow! Let It Snow! (Live)
8. Christmas Memories / Waltzing Matilda (Live)
9. I'll Be Home for Christmas (Live)
10. One Christmas Night (Live)
11. Guitar Boogie (Live)