On their powerful new single and accompanying video for "Not Without A Fight," the Toronto based jam band Danceland offer a stirring protest song in support of BLM, abused women, homeless kids, indigenous people, and LGBTQ+. Rooted in the timeless psychedelic Americana tradition, "Not Without A Fight" is the second single from the band's new album 'Pink Lem,' out July 29th, a stunning debut replete with fine, storyteller songcraft, sunny harmonies, lonesome pedal steel, stratospheric lead guitar passages, and a touch of Eastern mysticism.
 
"This tune is a reaction to the constant injustice suffered by innocent people just trying to live their lives," explains founding guitarist and singer-songwriter Joe Ferland. "It was inspired by a culmination of events including the killings of Breonna Taylor and George Floyd and the horrific stories surrounding indigenous children in residential schools here in Canada."
"Not Without A Fight" follows the release of "Don't Act Surprised," a storyteller-song enriched by lonesome pedal steel guitar, bucolic banjo, and breezy harmony vocals, which led Grateful Web to call Danceland "your new favorite jam band."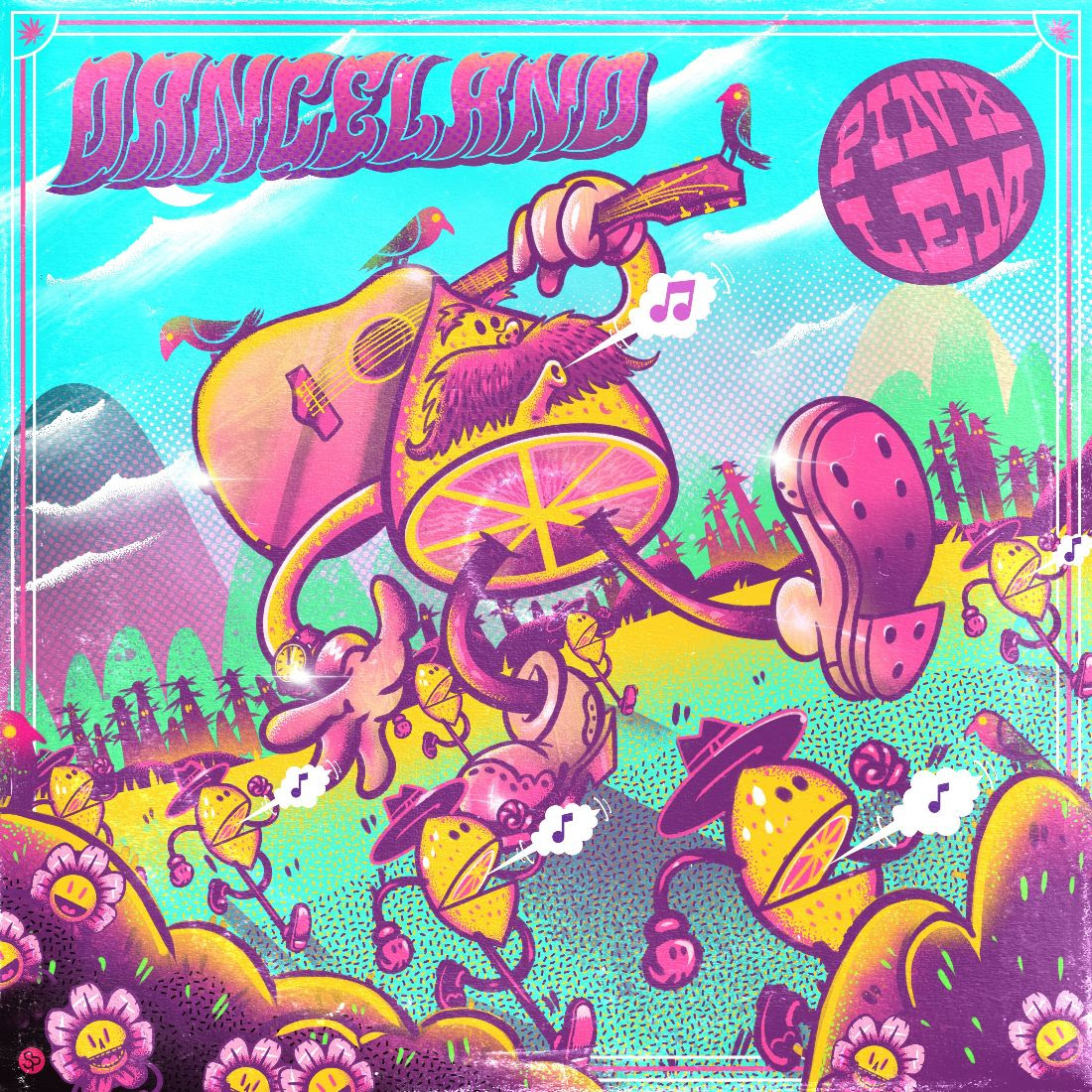 "'Don't Act Surprised' is the story of my mother's first marriage that brought my sister and brother into the world," Ferland explains. "After listening to the stories from my mother and sister over the years, I came to the conclusion that my mother left her first husband partly due to postpartum depression and that is why I think there was never really a "this is what happened" scenario. I finally put into words and music a story that has haunted me for many years."
 
It's been a long, strange trip to becoming Danceland. Ferland came up as a musician in the 1990s New York City music scene, playing in a variety of rock and pop-punk contexts, and earning a few record deals along the way. Eventually, the music biz hustle burned him out, and he took a decade sabbatical. Music came back into his life during the passing of his mother when he and his wife—his co-writer and co-vocalist Jale—found their way to Danceland.
 
"I grew up a Deadhead, and a lifelong musician, but Danceland was sort of an accident," Joe acknowledges. "When my mother was very ill, Jale and I visited her and my family in upstate New York. I remember driving around while it sunk in that her time was over. On the radio was an hour-block of Grateful Dead songs, and from hearing that music—and the way it made me feel so good—the idea of this band slowly and organically evolved."
 
The name Danceland comes from Danceland Road, a strip of road in breathtaking Huron County, Ontario. Today, Danceland is the core trio of Joe, Jale, and drummer Brad Park, and it operates with an open door policy in terms of keyboard players and bassists. Danceland recorded its 7-song album at a friend's studio in Bayfield, Ontario, and 'Pink Lem' was mixed by Grammy award-winning engineer Gregg Rubin (The Avett Brothers, Harry Connick, Ben Folds).
The origins of Danceland date back to 2000 on the lower east side of Manhattan. At the time, Joe and Jale traveled in the same circle of musicians, and he kept hearing her name, but he had yet to meet Jale. One day while Joe was jamming with Jale's roommate, the two stopped by the apartment to smoke a joint and Jale joined them. Joe and Jale instantly connected both musically and romantically, and soon decided to leave NYC to move back to Jale's hometown of Windsor, Ontario. From there, the couple eventually moved to Toronto where they formed Cherry Garcia Band which became part of the vibrant Toronto jam band scene, playing many live shows and festivals. When the pandemic hit, Joe and Jale moved to Huron County, the west coast of Ontario, and Joe started writing songs again, and these songs make up Danceland's debut album.
 
The Danceland journey has been reinvigorating for Joe, an artist who decades into his career has made his most personal music. "I took 10 years off, and coming back it just feels great to operate without outside pressures or expectations. We are just letting the band grow organically, and it's a great feeling. I can't wait to hit the road and share this new music with our friends and fans who knew us from Cherry Garcia Band and beyond," Joe says. Starting this summer, you can catch Danceland on tour; its first performances will be around Canada and the Northeast United States.
 
Stay tuned for continued updates.
 
'Pink Lem' by Danceland
1. Bluewater Sky
2. Don't Act Surprised
3. Danceland Road
4. Protection Mantra
5. Down On Me
6. Not Without A Fight
7: 4:20