March 29th, on a drizzly spring evening in Chicago, Trevor Hall and Dirtwire performed at Concord Music Hall to an all-ages show. The show collided two tribal influenced acts into one wholesome performance that nourished the crowd. After treating audiences of this tour to their new single "Strength in One", the track is now out available for all to hear.  
Dirtwire is composed of David Satori (Beats Antique), Evan Fraser (Dogon Lights), and Mark Revelery (Sol Norda). Paired with the Fred Rodgers of the indie songwriter world, I watched from the balcony as the crowd swayed together as one.  I was reminded of the way music lulls a baby. The positivity exuding from stage absolutely lulled the audience while energizing the crowd to waves as if at a baseball game.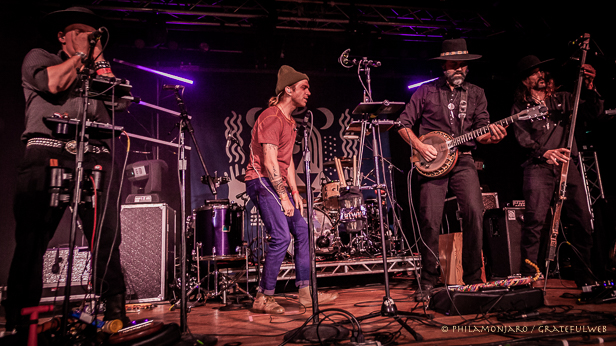 How can I call this show "wholesome" without making it sound like it wasn't fun?  Why is the word "bad" so good? Or "nice" the way to describe a guy you probably won't go out with again?  That's not what I mean. Connotations aside, there was a soundtrack quality in this show, and I don't mean like background music.  I mean the kind of music that accompanies you when you're living your best life.
By all accounts, this music could have been played at Chicago's iconic Green Mill, known for their jazz scene. The Concord Music Hall rallied new fresh music and was the perfect cushion to thump the electro swamp bass boogie beats.  It went from thump to acoustic right quick as Trevor spoke of the divine madness that takes hold. "Let us be mad!" as in divine passion, not anger but peaceful crazy all-encompassing madness. Then Concord's bass capacity bust out the 808, then into a shrill silence and the sound of the maracas, shakers, jaw-harp?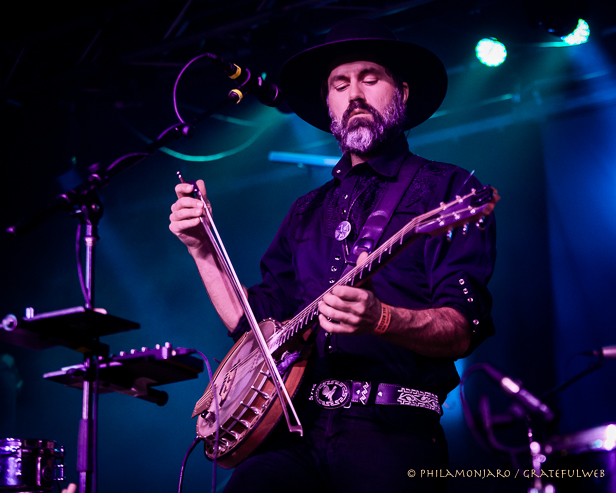 Grateful Web: I just caught your show here in Chicago, it was awesome.
Trevor Hall: Yeah, the Concord. I love that place!
GW: It really felt like it suited you at that show wonderfully.  I made notes about that actually. I was curious about that part of the show where what was his name? Jay? He came out on stage and noodled on the guitar with you?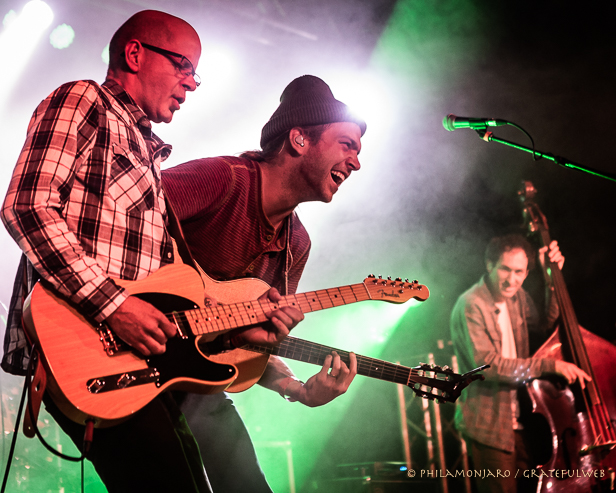 TH: Jay! Yeah, he is our GM tour manager slash sound guy. He takes care of a lot for us.  He grew up for part of his life in Chicago. His mom was there and all this stuff. He is actually an amazing guitar player. He just came on the tour for a few dates, and we thought it would be special to let him play on that song.  That was definitely my favorite part of the whole set. It was really special.
GW: Then you guys reached a fever pitch. Did somebody bust out a jaw harp? I got shuffled back away from the stage, and I couldn't see what was going on...
TH: Yeah the guys from Dirtwire, they all play the jaw harp.  We miss them! They left the tour in Oklahoma. We got a new opener, Colorado boy, Xiuhtezcatl who is on these last three shows.  It was amazing to have them. They have all sorts of different crazy instruments which really added to the cool collaborations of the tour. We also did a song together, which we released right before that Chicago show. That was really special as well. Yeah, a lot of stuff going on.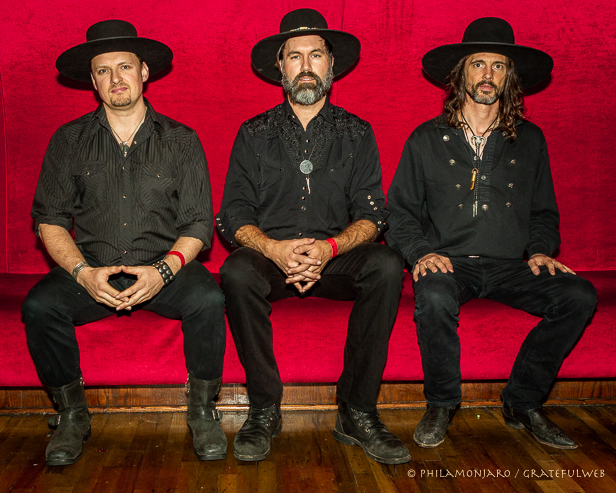 GW: Yes, Strength in One, is that the song you're talking about?
TH: yes, Strength in One
Dirtwire added:
"Psyched up for our upcoming tour opening for Trevor Hall, we reached out to see if he was down for a collaboration. He was, and kicked it off right away with a vocal melody he had recently written over a tambura and acoustic guitar line. We started building a beat and recorded some instrumentation alongside it, until just days later when he sent over the complete song with verse, chorus, and lyrics. We were blown away and started working round the clock to create the supporting production, complete with a swamp-womp drop section and uptempo revival double-time beat infusions. Harmonica, banjo, drums and whamola bass united under Trevor's soaring vocal to create our collaborative version of an electric-organic anthem, debuted live at the 9:30 club in Washington DC five days into the tour."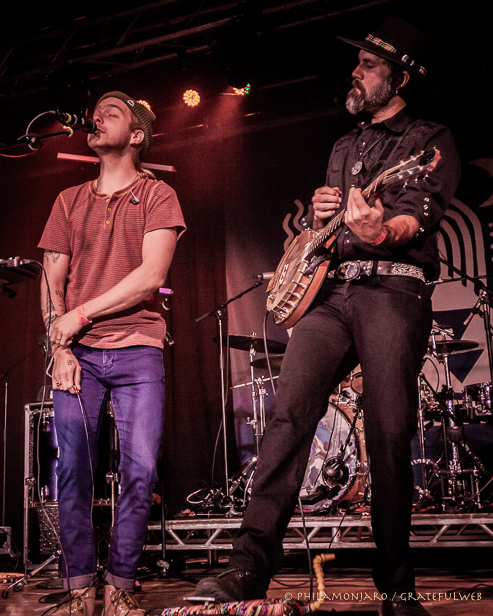 Together live, there was a hobo traveling feel that slipped into deep club thump.  How did we get from backwoods to beatboxes so quickly? Dirtwire.
"Call me outlaw, Call me Renegade, call me Mystic, but don't you ever call me by my name." (Stranger, off Dirtwire's album Blaze)
If the music Beck pioneered so long ago is a genre- they took that everything AND the kitchen sink approach. Strength in One as one of many tunes played together with Dirtwire and Trevor Hall throughout the night was rich in composition and again, just had to be felt with its very passionate energy coming from and resounding back to the stage. Dirtwire fills out the lyrics and meditations of Trevor Hall.  This track puts the whole in wholesome.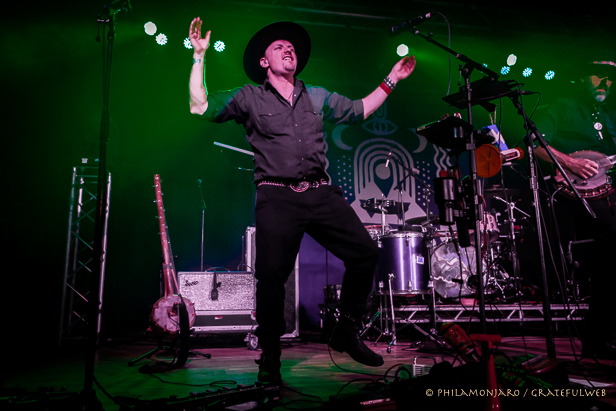 "Don't forget your own true nature. Look inside and meet your maker - What we gonna do? People gonna break down we are bound to build up - calling on a new sound - Strength in One." There was no exclusion here.  There was room enough for any and all beings that wanted to breathe in their surroundings and feel life in all its colors.
GW: I wanted to ask you, listening to that track, I have heard you pair up with other singer-songwriters. But to pair up with a trio like Dirtwire, It really brought what you have as very organic songwriting with this kind of progressive produced sound. Can you talk about that more? Even with Moon Sun, the new album, it feels like you're going further with your music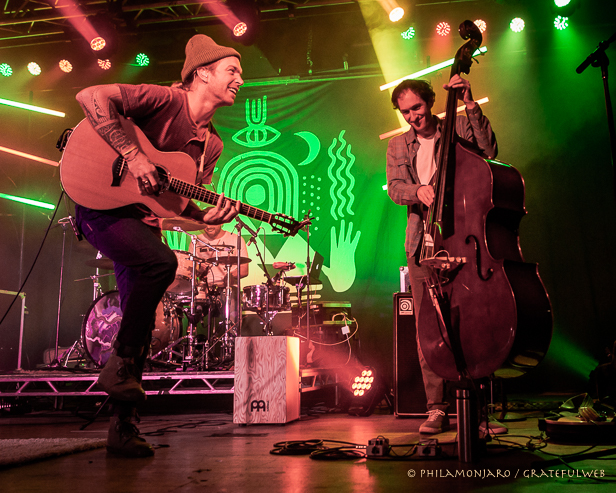 TH: Yeah, as far as the collaboration goes, that's the beauty of collaborating and being a musician. Even though we have different styles or we're in different genres of music, it's cool to kinda… collide and see what comes out of it. That was a really interesting process of me coming up with an idea with the guitar and then sending it to them. Them bringing their electro-funk element to it and unpacking it back and forth. It was just really fun, and that's why I love collaborating with other artists. For that song and just in general as artists, we… I've always been an artist that doesn't like to be in a box (chuckles) ya know? When people ask me what type of music I play, I still have trouble answering it. Because I like so many different genres and I like to keep exploring and keep creating and keep pressing the boundaries with my own artistry. I don't really want to stay or be stuck in one place. It's wherever the music leads me really. One day I could be inspired by reggae music, the next day, electronic music, the next day folk music. I think it all stems from my passion for sound.  My passion for music in general, longing to push the boundaries.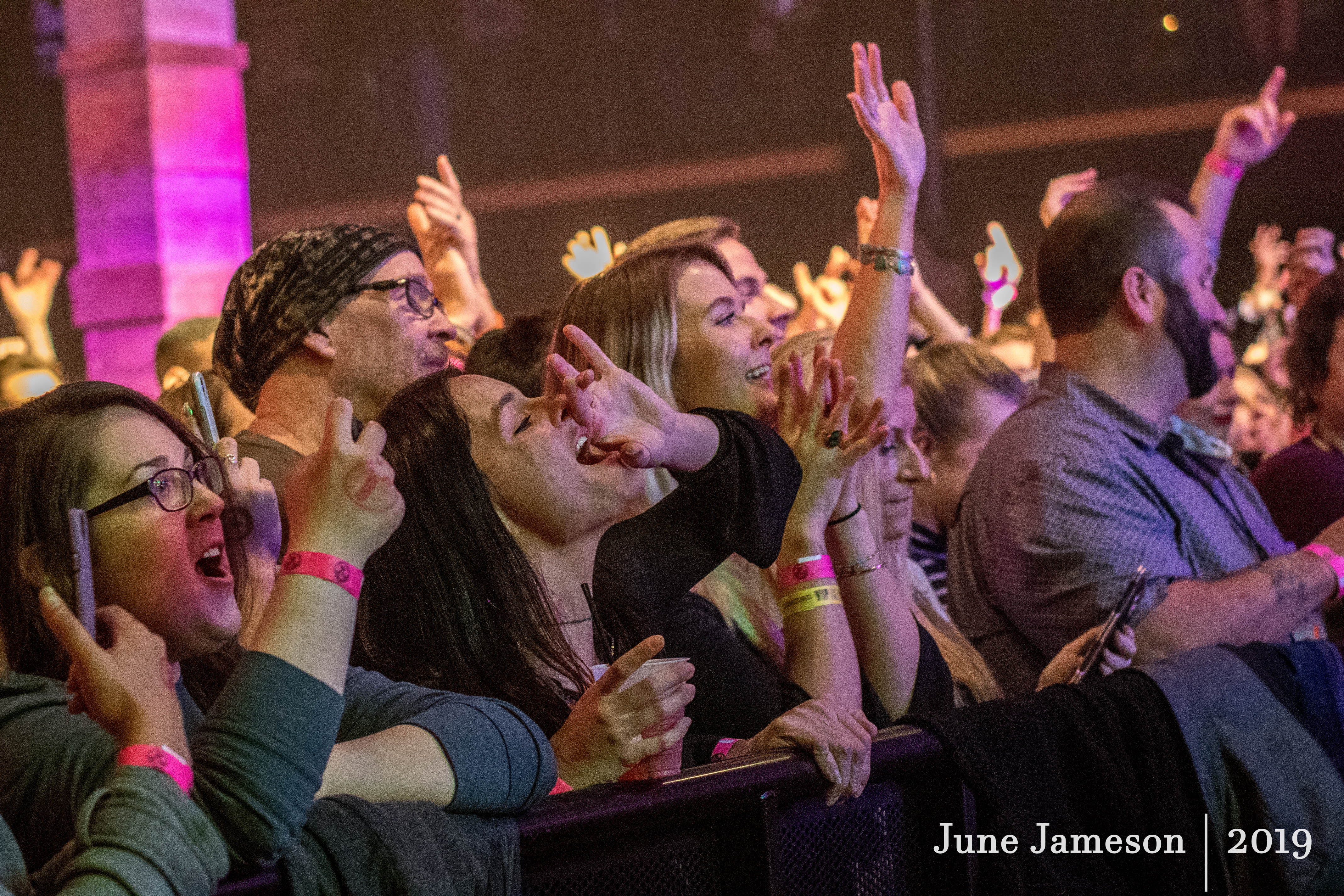 GW: Something that strikes me throughout your body of work is your use of such powerful phrases, "Hoka Hey" and "Om Shakti Om" It really supplies the audience with a sort of musical nutrition. I had read that you had to cancel some shows years back due to Lyme disease. #1 How is that going?  Did you heal? That is a chronic illness that will go on forever, isn't it?
TH: Yeah, I mean there are ways to keep it at bay. It's such a controversial disease because there are so many diagnoses, different types. Some people can hardly get out of bed. Some people break out in rashes. It affects everybody differently. For me, it's very much stress related.  It was a good teacher for me to focus on inner peace and surrendering, not getting too worked up about anything. I like to use poison as a medicine, in a way, as a teacher rather than an 'end all be all' type thing. By God's grace, I've been feeling good. I survived this tour so far, so I'm in good spirits.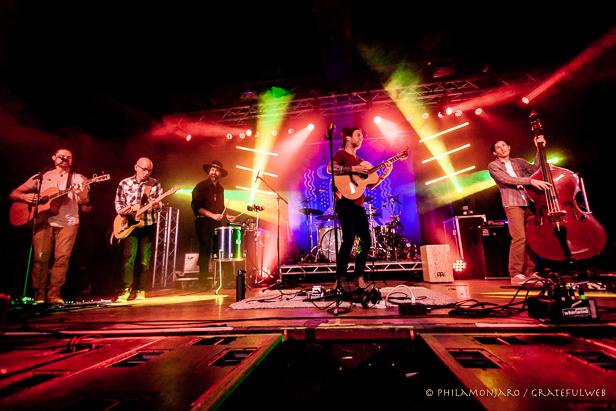 As a music lover, I'm influenced by the sounds I hear.  It's how I bond with people. This show was a garden reflecting the reality of Spring and the beautiful people speaking beautiful words, exchanging beautiful moments.  As they closed with Sagittarius, a track off Trevor's latest album The Fruitful Darkness, it's easy to see how this reached #4 on iTunes Alternative Chart.
"I'm still learning how to walk in my fire, live in my fire, love in my fire…" If you never hear a person's soundtrack, would you want to be in their mental movie? The idea to press on, keep exploring, trying new creativity to unlock new solutions was thick at this Chicago show.  Trevor Hall is such an example of taking his yoga off the mat. There was an energy in the room of travel. We didn't arrive yet, but we were going somewhere.