Upstate New York was pummeled by a historic lake effect snowstorm that brought almost six feet of snow last weekend. This wasn't the only storm in the region, as the raging infernos known as the Trey Anastasio Band and Goose brought some serious heat to Upstate Medical Arena at The Oncenter War Memorial in Syracuse, NY on November 18, 2022. In the penultimate show during an eight day joint fall tour, these two jam rock heavy hitters took Syracuse by storm, no pun intended.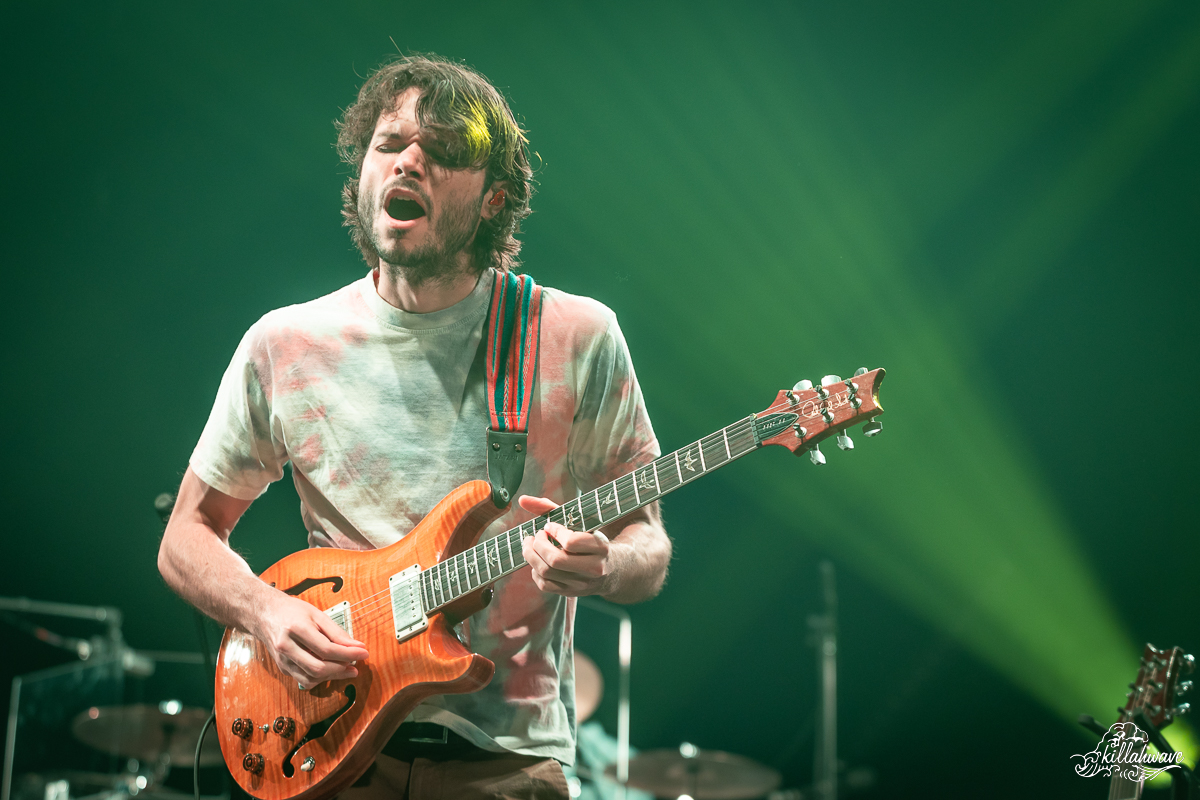 One notable addition in Orange Country to the Trey Anastasio Band line up was the return of saxophonist and producer James Casey. He missed the show in Fairfax, Va the prior night to undergo chemotherapy treatment for colon cancer. Not only is Casey an incredible, well sought after musician, but he is also an inspiration to us all for attempting to maintain his dedication to live music with a smile through this difficult process. He recently spoke to Andy Frasco on Andy Frasco's World Saving Podcast about his condition, and it is absolutely worth a listen. If you are reading this, James, thank you for all that you do. We love you.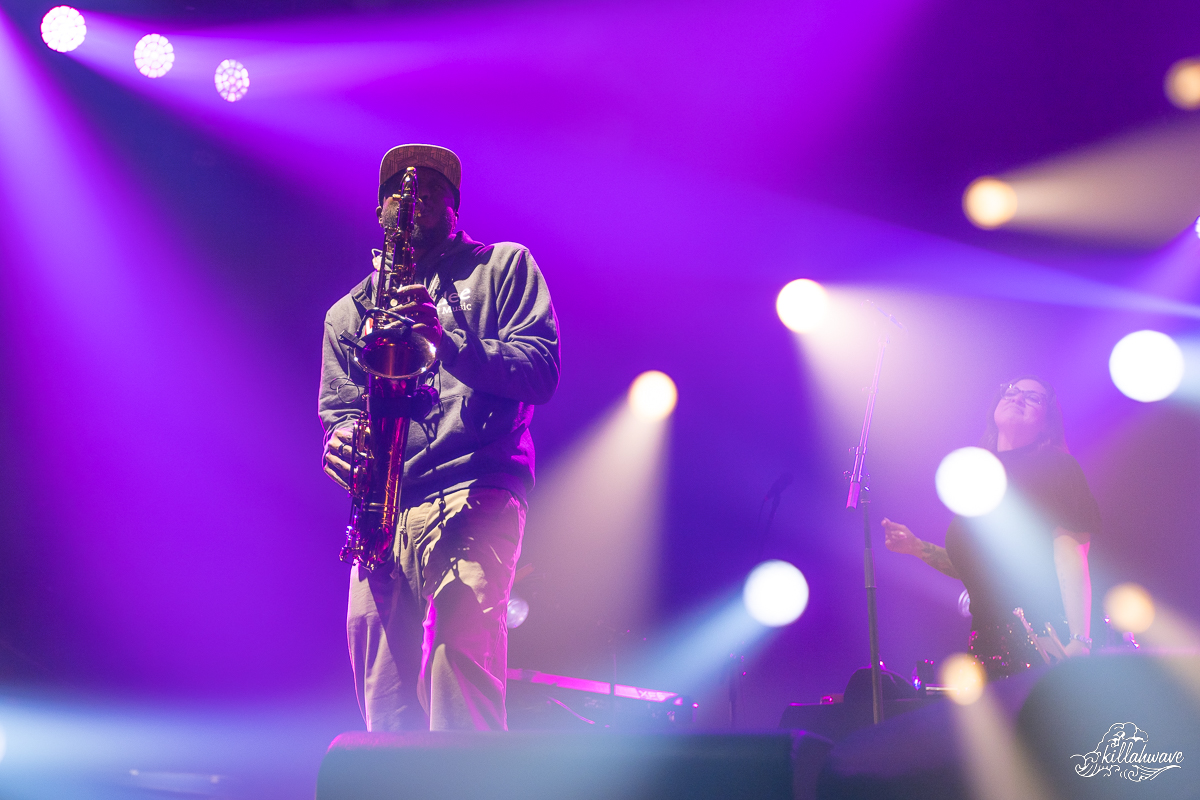 The weather outside was frightful, but inside the Upstate Medical Arena was delightful as soon as the indie jam rock squad Goose took the stage. Multi-instrumentalist Peter Anspach quipped that "we should call this Syra-goose now." The set began with "Slow Ready," also known as the slower sister to the up beat "So Ready." Both songs have the same lyrics, but "Slow Ready" meanders into jamtronica territory, and is reminiscent of Sound Tribe Sector 9. Tonight's version was no exception as the synth and bass jam ramped up early, led by Anspach and bassist Trevor Weekz. Guitarist Rick Mitarotonda executed a tasty tension and release build up to get the crowd going early.
The disco dance party rolled on into "Jive I," as the band dove full throttle into a funk jam. This flowed right on through to "Jive Lee," albeit with more of a space funk feel. Anspach was notably rocking the clav early, while Weekz layered in smooth bass thumps. The illusive "Bob Don" followed, which was released on an LP that same day titled "Undecided." This edgier rock tune was last played on October 14, 2022 in Oklahoma City, OK. "Now I'm looking for something to escape with." Mitarotonda built the mellow melody into a mind escaping monster as drummer Ben Atkind and Percussionist Jeff Arevalo adeptly delivered raging beats.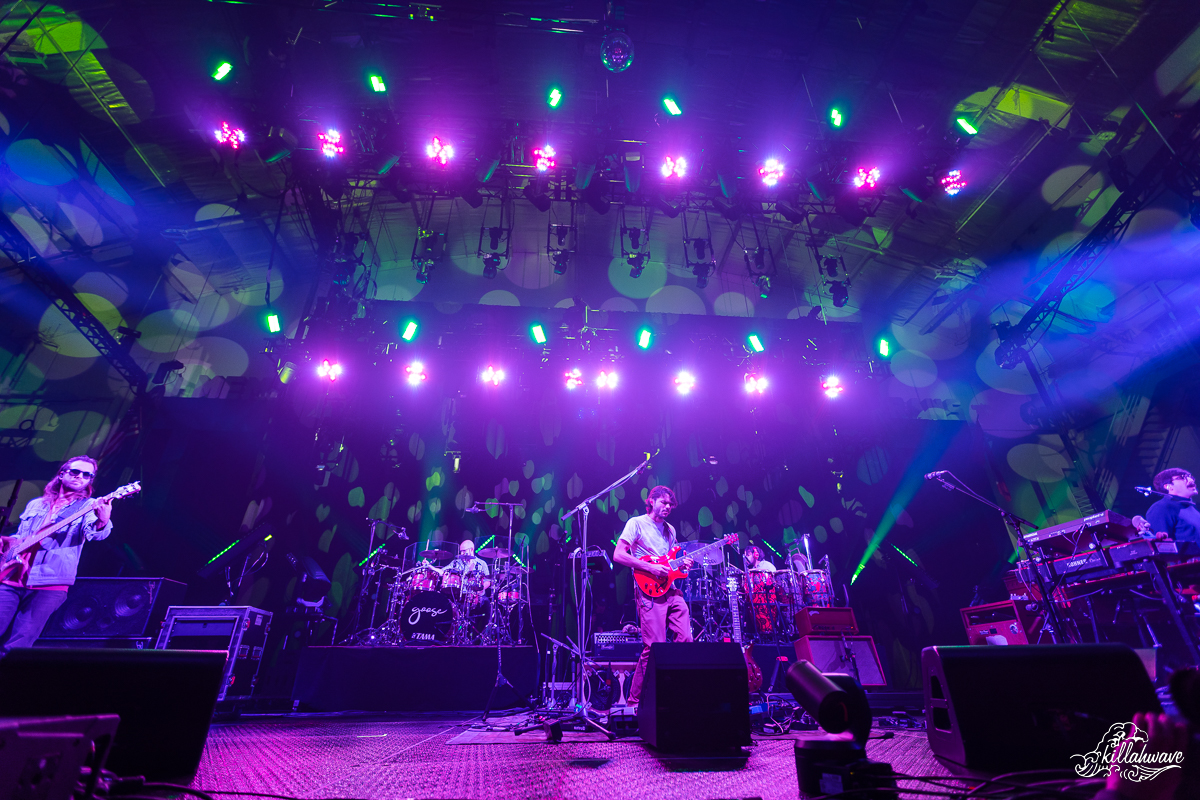 As "Bob Don" came to end, the band dropped into that oh so familiar bass line. Could they actually be playing "Factory Fiction" twice in a tour? The answer was a resounding yes. This song was written over ten years ago by Vasudo, a band that predated Goose and contained both Mitarotonda and Weekz. It was requested by manager Jon "Coach" Lombardi at his wedding in 2018, and has been infrequently played ever since. This flaming hot version clocked in at seventeen minutes and fifty five seconds according to the tracking at Nugs.net, and certainly kept the ice from freezing atop of the arena. Weekz did not back down as the jam thickened, and unequivocally emerged as the MVP this evening.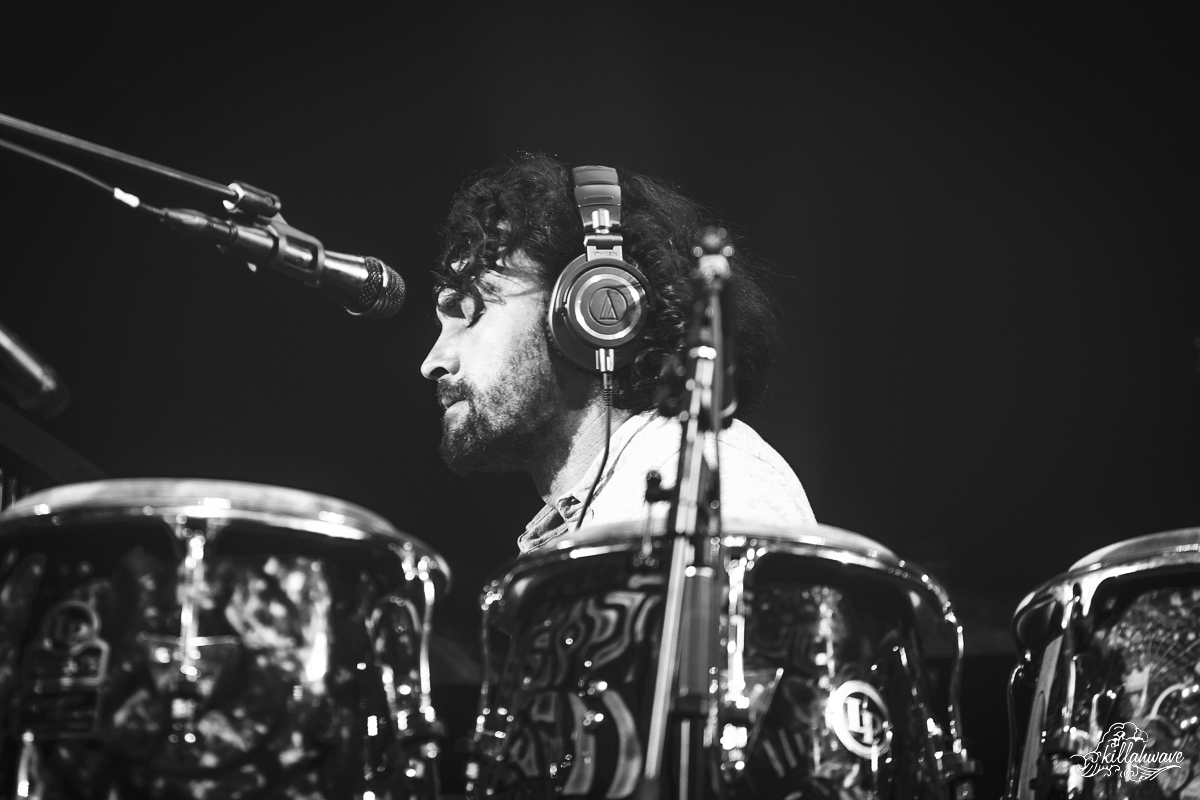 The plot thickened as Goose invited Trey Anastasio, better known as the guitarist for the iconic jam band Phish, on stage to play "Madhuvan." The on going guitar engagement between Mitarotonda and Anastasio picked up steam and engulfed the soundscape as this already mind melting song went into new directions. Both guitarists knitted their unmistakable tones like colorful yarn on a loom into a warming blanket of jam bliss. Goose fans had been waiting for Anastasio to sit in during "Madhuvan," and were not disappointed.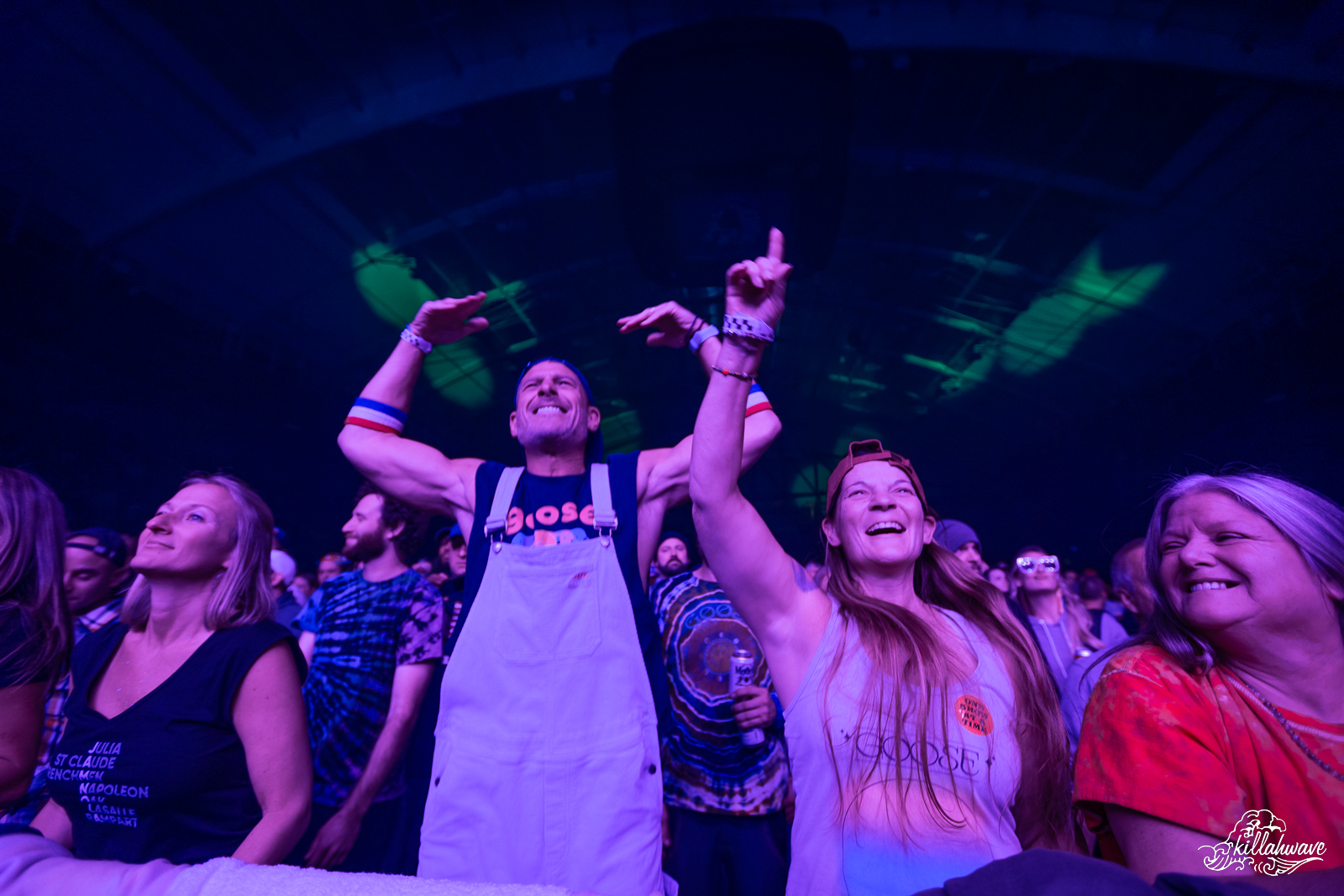 Drummer Russ Lawton from the Trey Anastasio Band joined the collective group on stage for one final tune: "Animal." The added beats contributed a serendipitious punch to this dance friendly, synth heavy tune, and closed out their set with intensity that mirrored the opening.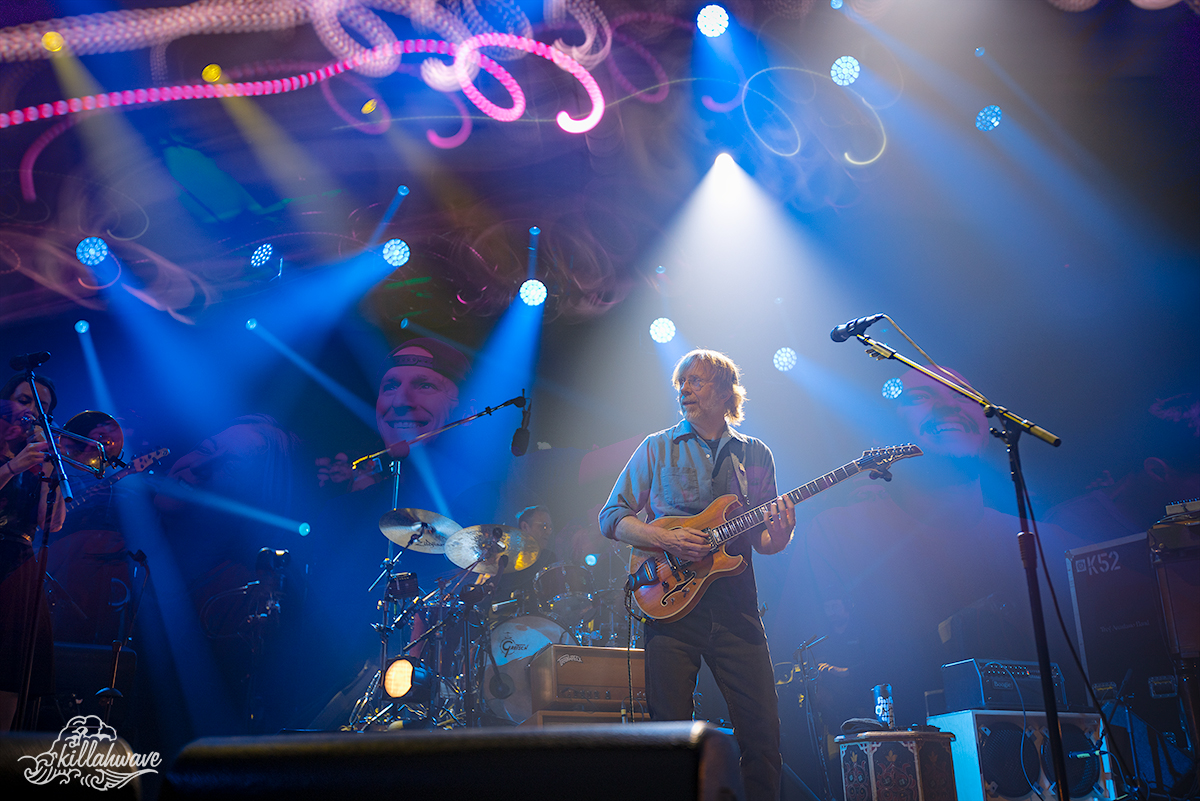 After a short break, the septet known at the Trey Anastasio Band took the stage, albeit without percussionist Cyro Baptista. They began their set with a disco meets gospel version of "I Never Needed You Like This Before." This tune from Lonely Planet was recorded and released in 2020 by Anastasio in his New York City residence. The Phish tunes infiltrated the set next with a horn fueled, funky blues "Blaze On." Anastasio was all smiles as Casey took center stage for the first of many memorable saxophone solos. The euphonious horns extended into the next song, "Wolfman's Brother." Keyboardist Ray Paczkowski elevated the layered groove by a factor of the clav, while Lawton dispatched smooth and dynamic beats.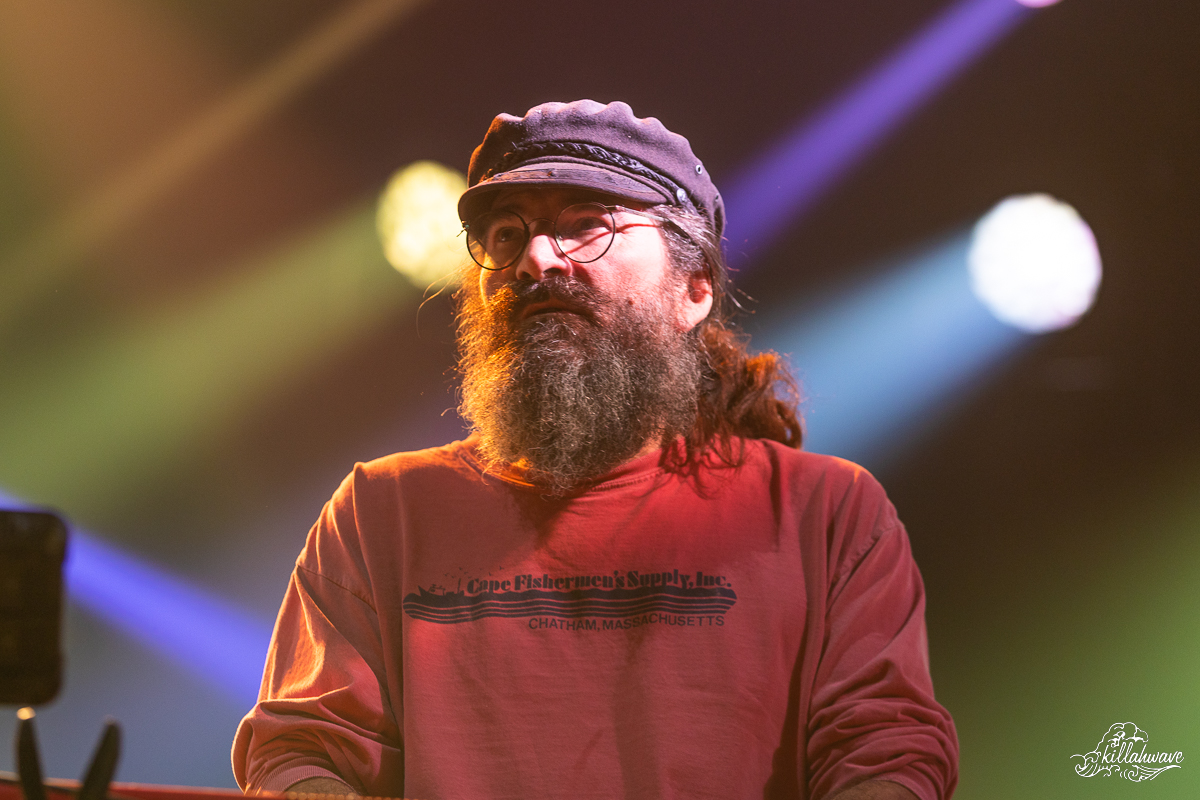 The breezy "Blazing Down the Twisted Wire," from Anastasio's recent release Mercy, followed. An introspective "Sand" followed, which encompassed a thick groove with delicate horn layers alternating between the keys and guitar. Casey swapped the saxophone for a synthesizer, during this lively jam. A mentally stimulating "Shine" was up next, and contained well placed, uplifting segments by the horns section, whose members included trumpeter Jennifer Hartswick, trombonist Natalie "chainsaw" Cressman, and Casey. "When the day's come and gone, you know we all ride on." The jam vehicle "46 Days" brought the momentary departure of the horns section for a jam rock focused instance of this Phish tune, which incorporated a sweet tension build up by Anastasio.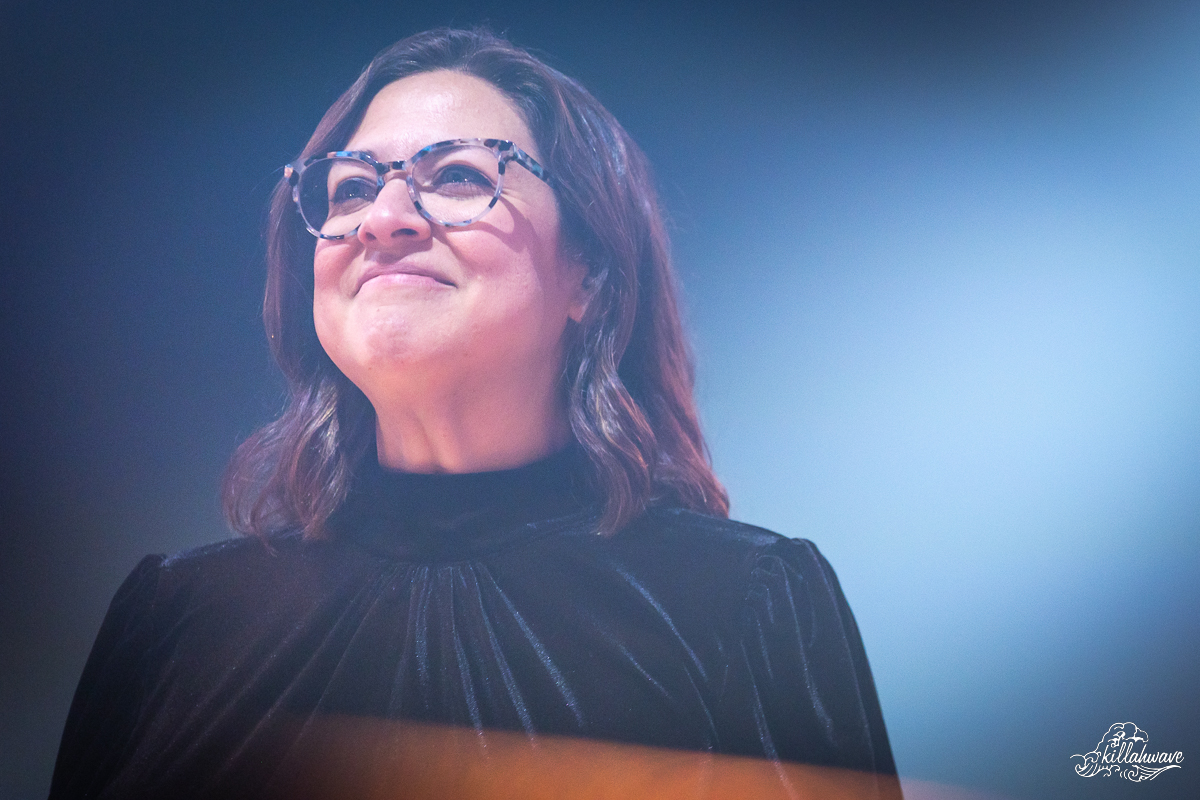 As soon as "46 Days" ended, the horn section returned, as well as Mitarotonda and Anspach from Goose for a raging version of the dark TAB tune, "Mr. Completely." The plot thickened as the guitars melded into a mellifluous synergy, while each horn section member took a well played solo. The bubbly combined keyboards of Paczkowski and Anspach fluidly transitioned into a harmonious mirroring exchange between Anastasio and Mitarotonda. The energy dipped momentarily as the nonet delved into another classic TAB tune, "Plasma." This smoothly segued into another exhilarating tune, "A Wave of Hope," which included another on point solo from Anspach. The set ended on a very high note.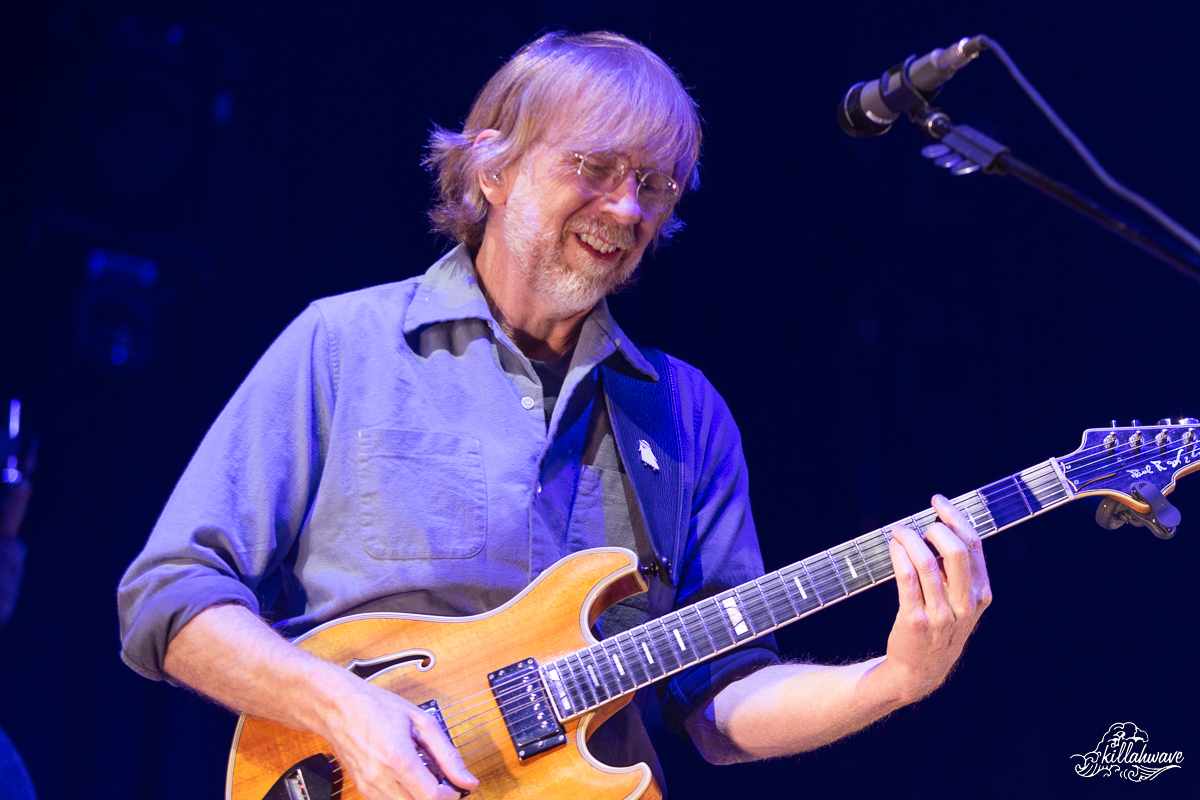 The band left the stage to boisterous applause, only to return a few moments later with both Mitarotonda and Anspach in tow. The encore was kicked off by the infrequently played, savory Phish tune, "Quantegy." The mood quickly escalated as the band transitioned into the high energy "Money, Love and Change." The multi-dimensional horns section once again contributed stellar backing vocals, particularly Hartswick. Anastasio and Mitarotonda interwove their harmonious guitar tones together for this final song, invigorating the audience with the strength to battle the inclement weather on the other side of the concert doors. Fans can only wish that these two talented bands could play together like this every night.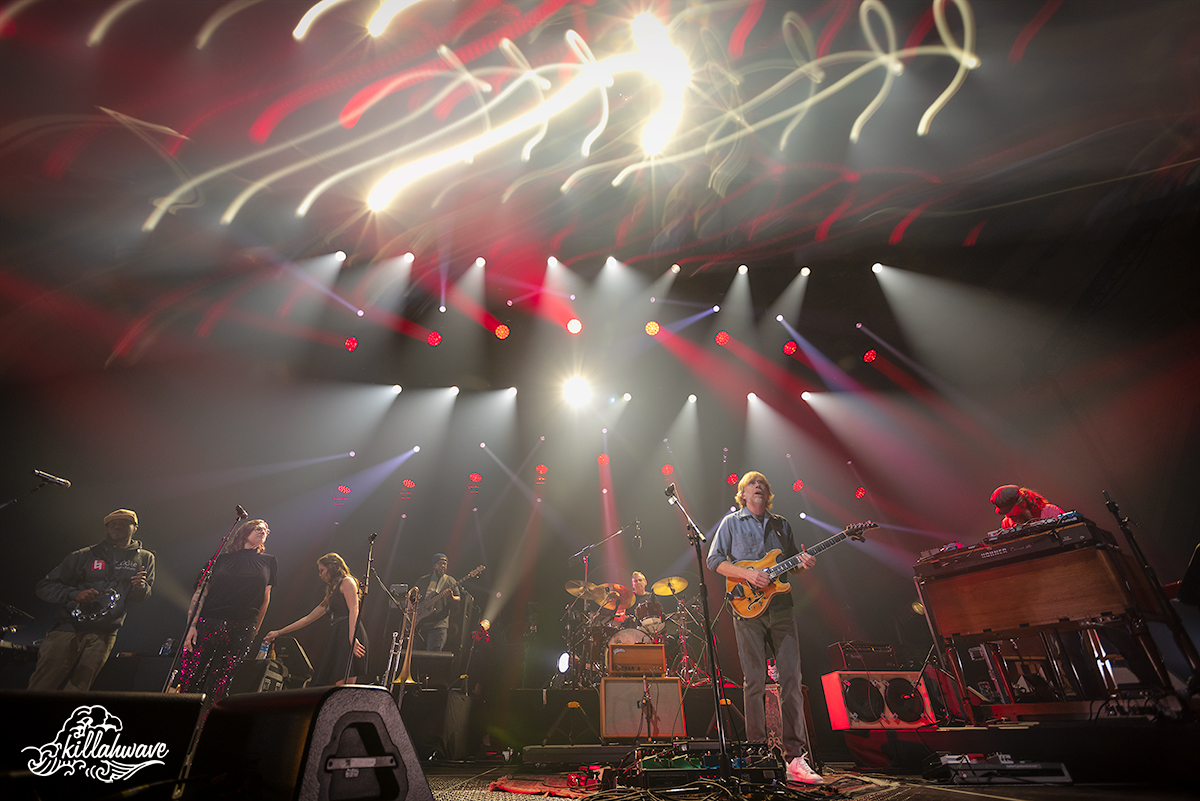 Check out more photos of Goose and Trey Anastasio Band from the show!
Goose Set
Slow Ready > Jive I > Jive Lee, Bob Don[1], Factory Fiction, Madhuvan[2], Animal[3]
Trey Anastasio Set
I Never Needed You Like This Before, Blaze On, Wolfman's Brother, Blazing Down the Twisted Wire, Sand, Shine, 46 Days, Mr. Completely [4] > Plasma[4] > A Wave of Hope[4]
Encore
Quantegy[4] > Money, Love and Change[4]
Notes
[1] With.
[2] With Trey Anastasio on guitar.
[3] With Trey Anastasio on guitar and Russ Lawton on percussion.
[4] Rick Mitarotonda on guitar and Peter Anspach on keys.