The 12th Annual Northwest String Summit returns to Horning's Hideout (North Plains, OR) with the finest acoustic pickers and standout electric bands from July 18 - 21, 2013. Located just 20 miles outside of Portland, OR, Horning's Hideout stands as one of the most scenic festival sites in the country. A family-friendly and locally-sourced festival, Northwest String Summit caps its capacity at 4,500 attendees to ensure an intimate experience for all festival-goers at an incredible ticket price. For more detailed information, please visit: www.stringsummit.com.
The Bagdad Theater proudly presents the Portland premiere of the Northwest String Summit Documentary, Turn Left at the Peacock, on Wednesday, July 17, 2013. Come celebrate this event with Portland's own Northwest-Fried Island Bluegrass Rock band, Sugarcane, and genre-bending banjo player and String Summit regular, Danny Barnes; each will perform a set to introduce the new indie documentary. Arrive early at 5 pm to join a reception with the cast and crew, complimentary drinks and appetizers will be available; show starts at 6 pm. Tickets can be purchased for $12 via McMenamins, and please feel free to check out the trailer to Turn Left at the Peacock at this link: www.stringsummit.com/movie
Turn Left at the Peacock captures the adoration and energy of the Northwest String Summit, a standout summer music festival hosted annually by Yonder Mountain String Band at Horning's Hideout (North Plains, OR: 20 miles outside of Portland). See what goes into putting on a festival of this nature, get a look behind the scenes, and find out what has drawn tens of thousands to this remarkable event over the last twelve years. From the music, to the people, and the beauty of Horning's, Turn Left at the Peacock brings the audience home to this magical experience.


The 12th Annual Northwest String Summit is hosted by Colorado-based Yonder Mountain String Band; arguably the top touring neo-bluegrass band in the world. Yonder will perform three nights of music, and additional national acts at this year's festival include Leftover Salmon, Keller and The Keels, David Grisman Bluegrass Experience, Greensky Bluegrass, Black Prairie (featuring members of The Decemberists), Danny Barnes, Darol Anger, Deadly Gentlemen, Head for the Hills, Larry & Jenny: The Keels, Poor Man's Whiskey performing Dark Side of the Moonshine with guest artist Allie Kral of Cornmeal, Milkdrive, Polecat, Brothers Comatose, Iron Horse - Pickin' On Modest Mouse, and The Congress! Pimps of Joytime will also perform a late-night main stage set on Saturday, July 20, 2013.

Northwest String Summit partners with singular Portland organizations, food vendors and emerging Pacific Northwest-based musicians as a way to support the various thriving local communities. Celebrated Eugene, OR favorite Ninkasi Brewing Company will offer exceptional craft beers onsite for the third year-in-a-row, including an exclusive small-batch NW String Summit Festival Specialty Brew called Clusterpluck Session Ale. Made with Northwest Pale Ale and Honey malts, Clusterpluck is a light and refreshing golden ale -- the perfect accompaniment to a summertime jam session.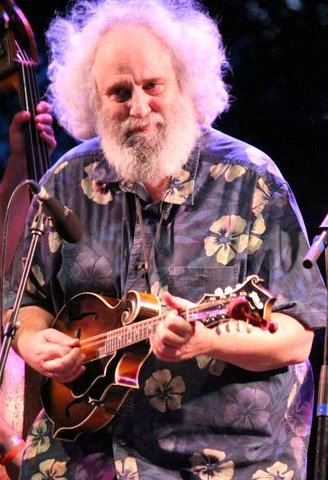 Ninkasi will host the Northwest Local "Ninkasi Brewing" Stage @ Cascadia Acoustic Coffeehouse, which will feature some of the region's finest bands such as Scott Law & Chris Funk - The Roots of Johnny Cash, Fruition, Horse Feathers, Shook Twins, Giraffe Dodgers with Allie Kral of Cornmeal, Sugarcane, Big E's Magik Mornin' Show, and last year's band competition winner Betty and the Boy.

String Summit event promoter Skye McDonald comments about the forthcoming festival, "This year we are going into our 12th String Summit and we are delighted to refocus our programming on strings and acoustic music, the foundation of the festival. While there is plenty of pickin' and singin' at this year's Strummit, when the clock strikes midnight, there are surprises in store that will ensure a huge rockin' dance party that is sure to get the trees shaking and the peacocks howlin' along with the crowd!"

The following artisan food trucks will provide delicious food options for festival-goers: Nosh on 7th, Bunk Sandwiches, Toast, Thai Volcano Express, Solarshots, and others TBA. Northwest Local "Ninkasi Brewing" Stage @ Cascadia Acoustic Coffeehouse will serve a variety of non-alcoholic beverages, baked goods, and snacks from local favorites such as Trailhead Coffee and Voodoo Doughnuts.

Now in its 10th year, the Band Competition at Northwest String Summit reigns in some of the hottest pickers from all across the country. The competition is in line with other top festival competitions, such as Telluride Bluegrass Festival and Rockygrass, and will occur on Friday, July 19, 2013. Four bands/musicians will be chosen by a panel of judges including members of Yonder Mountain String Band and festival staffers to compete for the winning crown (each band will perform for 10 - 15 minutes). The winner is awarded an opening slot on Sunday, July 21, 2013, and a paid slot at the following year's festival. The Band Competition is a single mic only set-up, and only acoustic instruments are allowed (no DIs, no drums). The application deadline has passed, but please visit www.stringsummit.com in July 2013 to see who's this year's winner!



12th Annual Northwest String Summit Ticket Information:
4-Day Pass ($180, 5/17 - 7/17; $195 day of event)
*Festival pass prices include parking and camping, and children 10 and under get in free with a paying adult.