Last Friday night, Twiddle closed out a fiery one-two punch at the Brooklyn Bowl in Brooklyn, NY, building off of the prior night's St. Patrick's Day festivities, as well as the birthday celebration of keyboardist Ryan Dempsey. The Vermont based quartet delivered inspiring jams for their dedicated fans who arrived hours before the show began. The show included two notable sit ins, as well as accolades from the Brooklyn Bowl's famous owner, Peter Shapiro.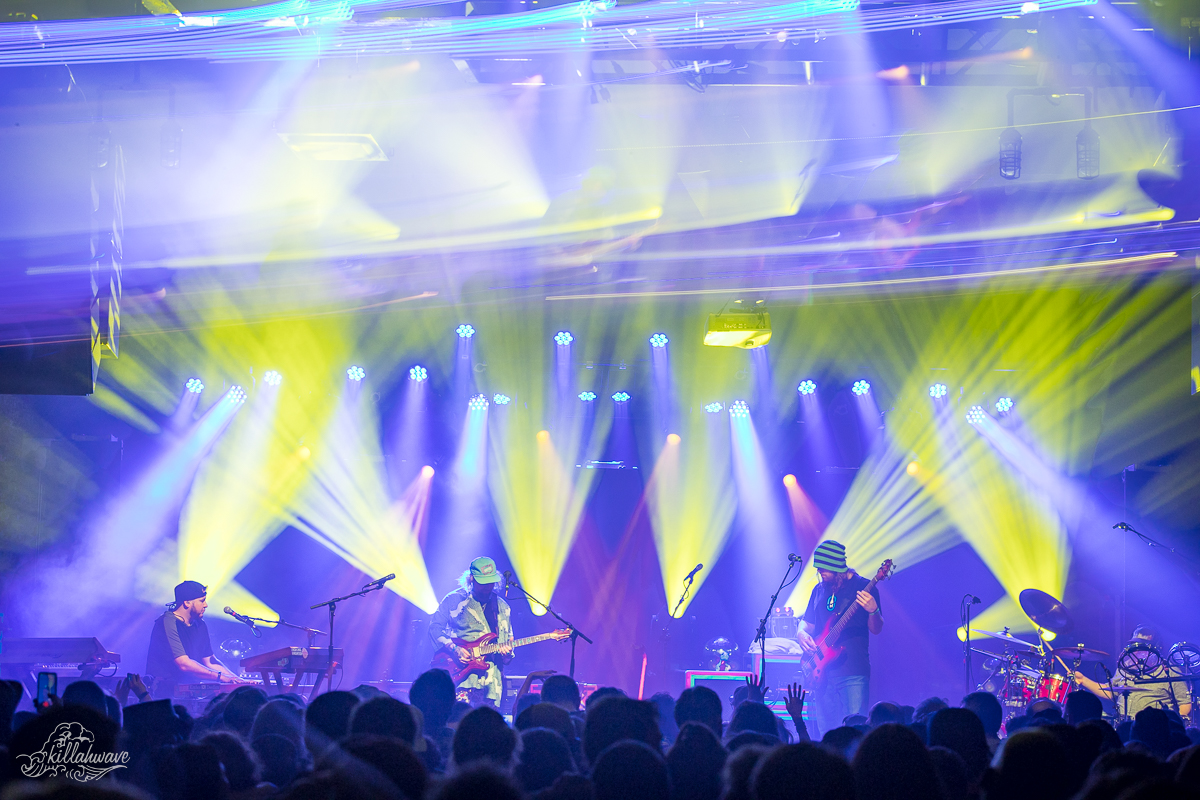 The evening began around 6pm, as Twiddle's die hard fans slowly streamed into the Brooklyn Bowl. Within an hour, the area in front of the stage was packed, despite the band not beginning the show for two more hours. This is a testament to the great relationship this band has had for years with their loyal following.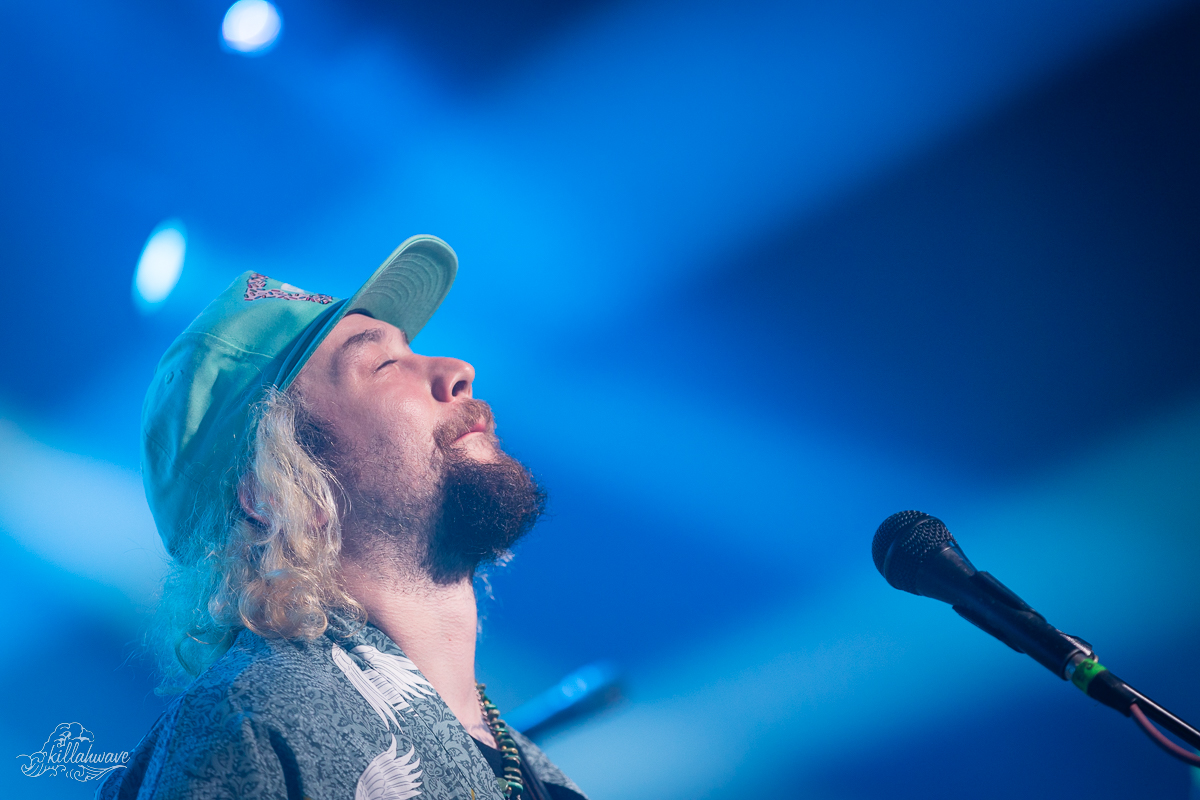 As an illuminated robot fan oscillated, the band emerged with Connecticut based drummer Adrian Taramonto from Kung Fu, who stepped in for Brook Jordan. He laid down some incredible beats throughout the show. The band kicked off the festivities with "Be There." Keyboardist Scott Hannay from Mister F and Shred is Dead sat in for "Mamunes the Faun," which included a back and forth synth battle with Dempsey.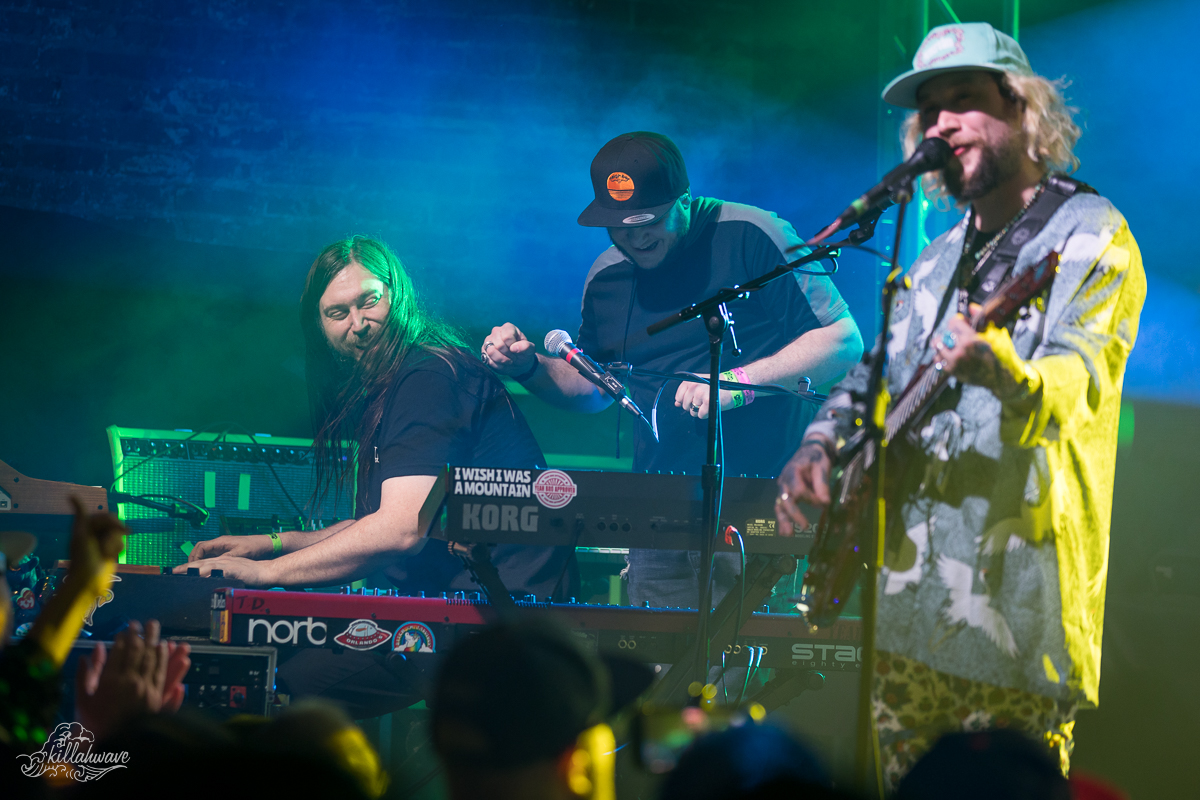 "Carter the Candlestick," from the 2007 release Natural Evolution of Consciousness, was up next. The band liberated a tasty sequence, starting with "Gatsby the Great" > "Zaza's Flight" > "Gatsby the Great." "Moments" proceeded, from the 2017 album Plump (Chapters 1 and 2). The set closed out with "Collective Pulse."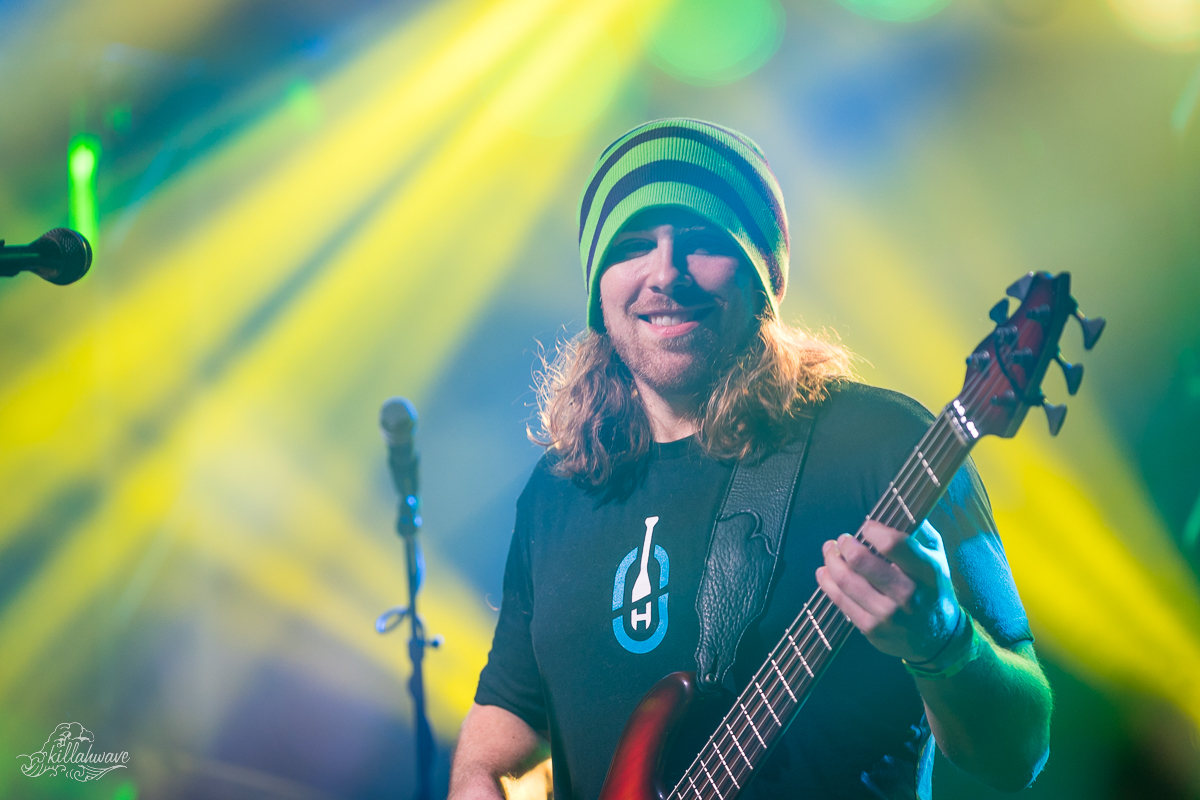 "Blunderbuss," another Plump track, opened the second set. A raucous, high energy jam sequence followed with "Polluted Beauty" > "Box," and had fans enamored with joy. The latter is from the 2011 album, "Somewhere on the Mountain." The band elevated the show by a factor of grunge with Nirvana's "In Bloom." "Slippin' in the Kitchen" ended the set with a bang.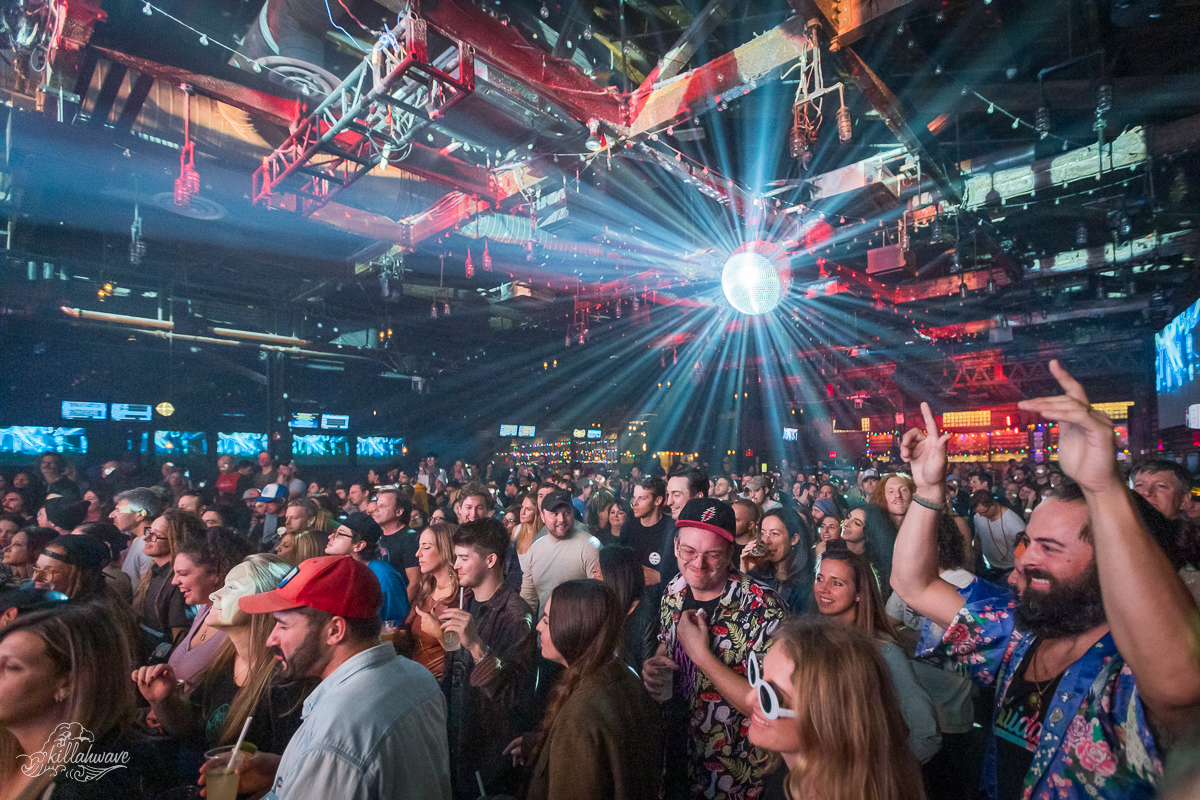 The band stepped off stage, while Brooklyn Bowl owner and jam band enthusiast Peter Shapiro stepped up to the mic to thank Twiddle for their incredible two night stand. The band humbly accepted as the crowd roared in applause. They delivered one final tune and manifested the Plump hat trick with "Lost in the Cold."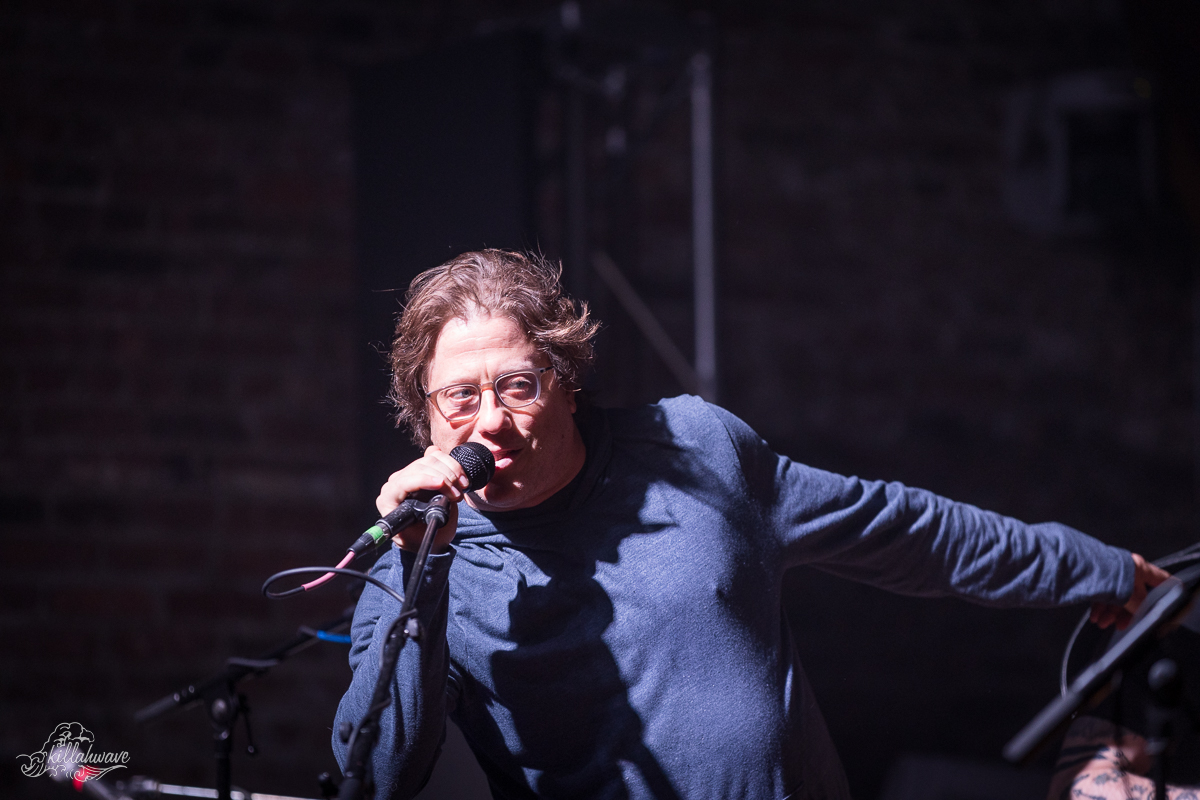 Twiddle burned down the Brooklyn Bowl with their signature jams and positive vibes. They are back in action for Spring tour starting April 1st. Visit their tour page for more details.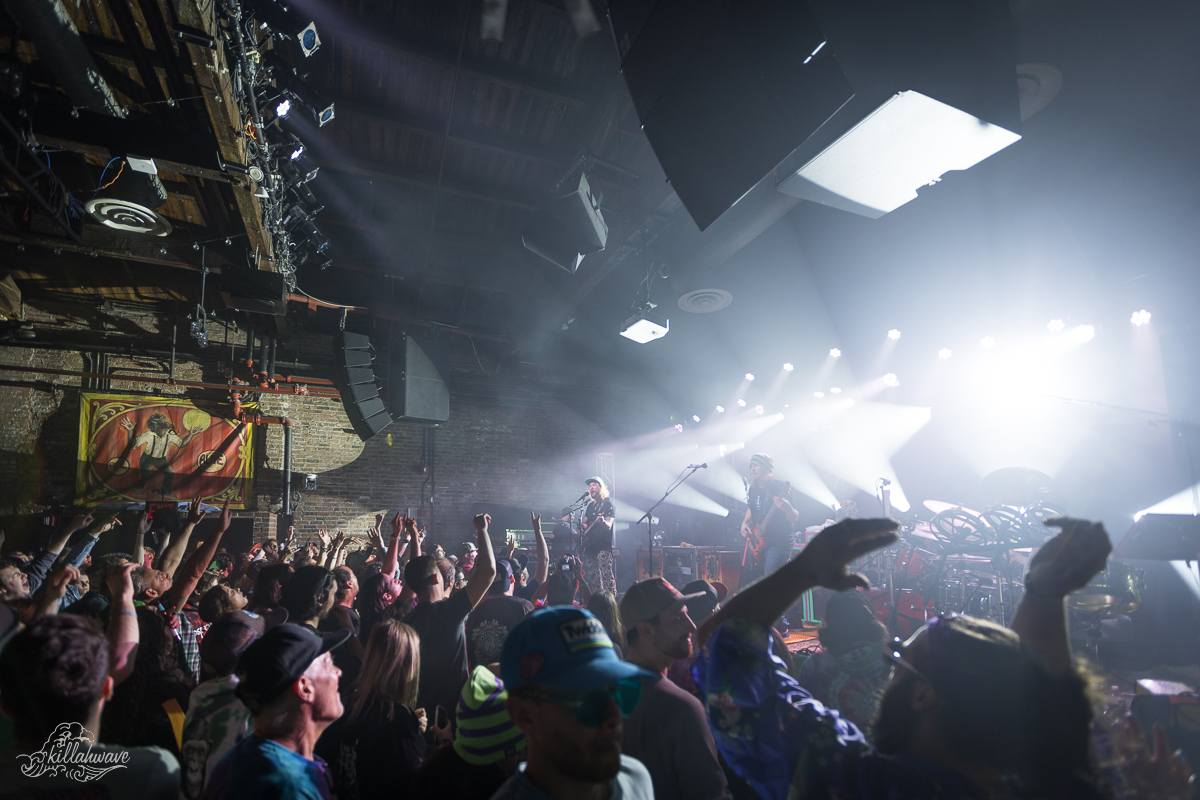 Check out more photos from the show!
Set One
Be There, Mamunes the Faun1, Carter Candlestick, Gatsby the Great > Zazu's flight> Gatsby the Great, Moments, Collective Pulse
Set Two
Blunderbuss, Polluted Beauty > Box, In Bloom2, Slippin' in the Kitchen
Encore
Lost in the Cold
Notes
1. Scott Hannay on keys
2. Nirvana