Twin sister duo, The Bowmans, are proud to announce the release of their timely first single, "Digger," from their forthcoming Fall 2021 release, Scrutiny. The new release explores how they are dealing with forced separation due to the pandemic, Claire lives in Colorado, Sarah in Switzerland.
The album explores the twin's most challenging truths and exposes their darkest secrets. Each song will be discussed at length in their new podcast, A Bit*Challenging, which will be available on their YouTube channel.
The song "Digger," expresses a firm rejection of exploitative capitalism. We once identified democracy and capitalism as the American dream. But a toxic cultural mindset has emerged, and those who embrace these concepts have become disconnected and self-serving. In the song, these "Diggers" are called out for who they really are, and the destruction they cause. The story of the American digger sweeps you in with its personal lyrics and breathtaking harmonies, riding over an ominous sonic portrait that digs deep.
With harmonies that seem to come from one astonishing voice, The Bowmans share a rare, near telepathic musical bond. Sarah and Claire Bowman are a "rollercoaster" duo, whose music ranges from poignantly captivating to serendipitously joyful. Their songs are sophisticated and imaginative, and they deeply move and delight their audiences with uncanny, evocative, and unforgettable performances.
The Bowmans started creating songs as children, and had their first show at Theo's Java Hut in their hometown of Davenport, Iowa. They continued to perform their originals throughout college but soon abandoned conventional career paths and moved to New York City to focus on being full-time musicians. They embraced the local music scene, playing in clubs in Greenwich Village, the Lower East Side and Brooklyn. Following the release of their first album Far From Home on Mother West Records, they hit the road in Sarah's car first in the U.S. then in Europe. By 2011, they had played over 1000 shows in 48 states and seven countries. And by 2013, they had released four full-length albums.
A major career highlight was when they won a Paste Magazine completion that enabled them to perform on the Cayamo Cruise alongside Brandi Carlile, Emmylou Harris, Lyle Lovett, John Hiatt, Patty Griffin, Shawn Colvin, and others. They also appeared with Jim Lauderdale on The Tennessee Shines Live Radio Concert and were featured guests on the Whispering Bob Harris Show on BBC2 - UKRadio. There has been no shortage of praise for The Bowmans, they have been lauded by NPR - All Things Considered, No Depression, Paste, American Songwriter, and LA Weekly, just to name a few.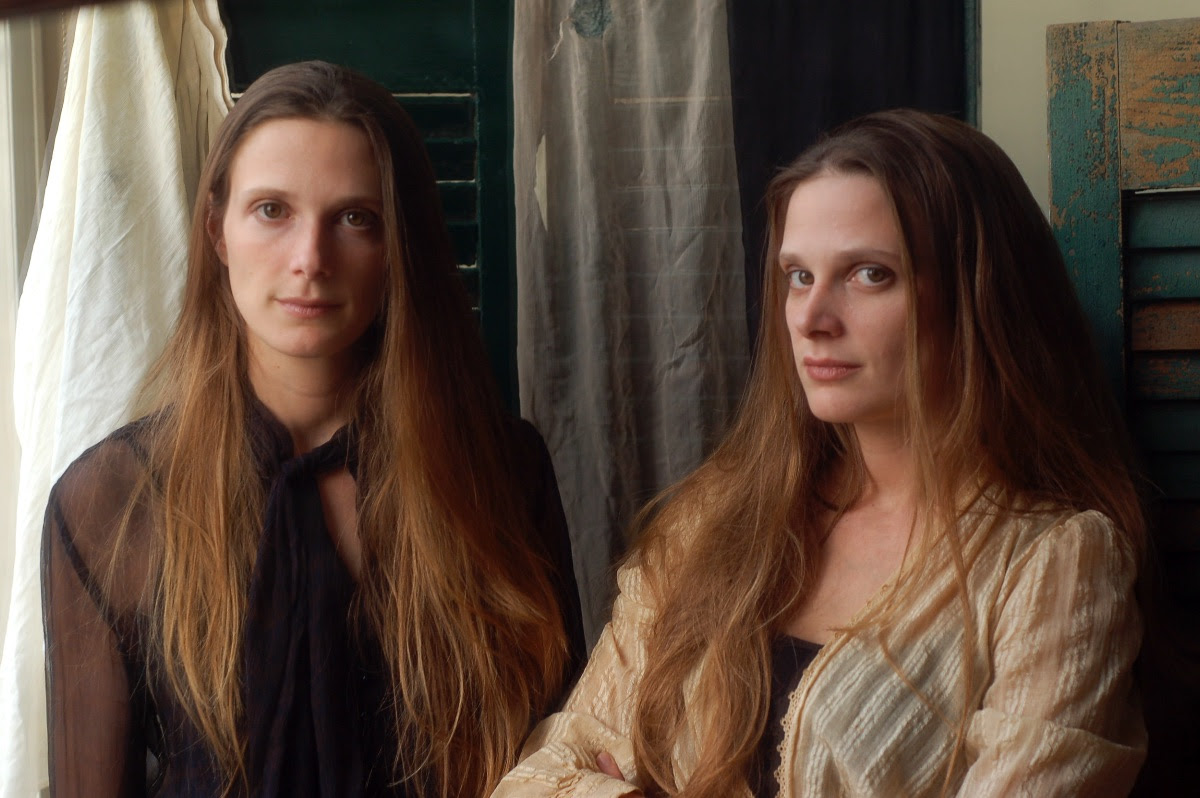 In 2012, Sarah and Claire's mother was diagnosed with advanced cancer. This heartbreaking news had a sobering effect on the sisters, causing them to take a break from their musical career. Sarah then moved to Switzerland to start a family and Claire to Berkeley, CA, where her focus shifted to painting. The eventual loss of their mother became the impetus for the sisters to reunite and create their most poignant songs to date, a body of work they're calling Scrutiny. The record provided the inspiration for their new podcast, A Bit*Challenging, a forum that allows them to explore their songs in depth, giving their audience an enjoyable peek behind the curtain.
LISTEN TO "DIGGER" HERE