With five sets and two encores over the course of two nights, Umphrey's McGee concluded 2022 and kicked off the new year in Atlanta at the Coca-Cola Roxy.
Night one on Dec. 30 featured two sets and an encore totaling 15 songs.
The first set kicked off with "Cut the Cable." They jumped right in with the song's heavy funky riffs. They then played "1348," "Out of Focus" and "Intentions Clear." They concluded the first set with a 21 minutes 19 seconds rendition of "JaJunk" from their 2004 studio album, Anchor Drops. "JaJunk" is featured on four of their "Hall of Fame" live compilation albums.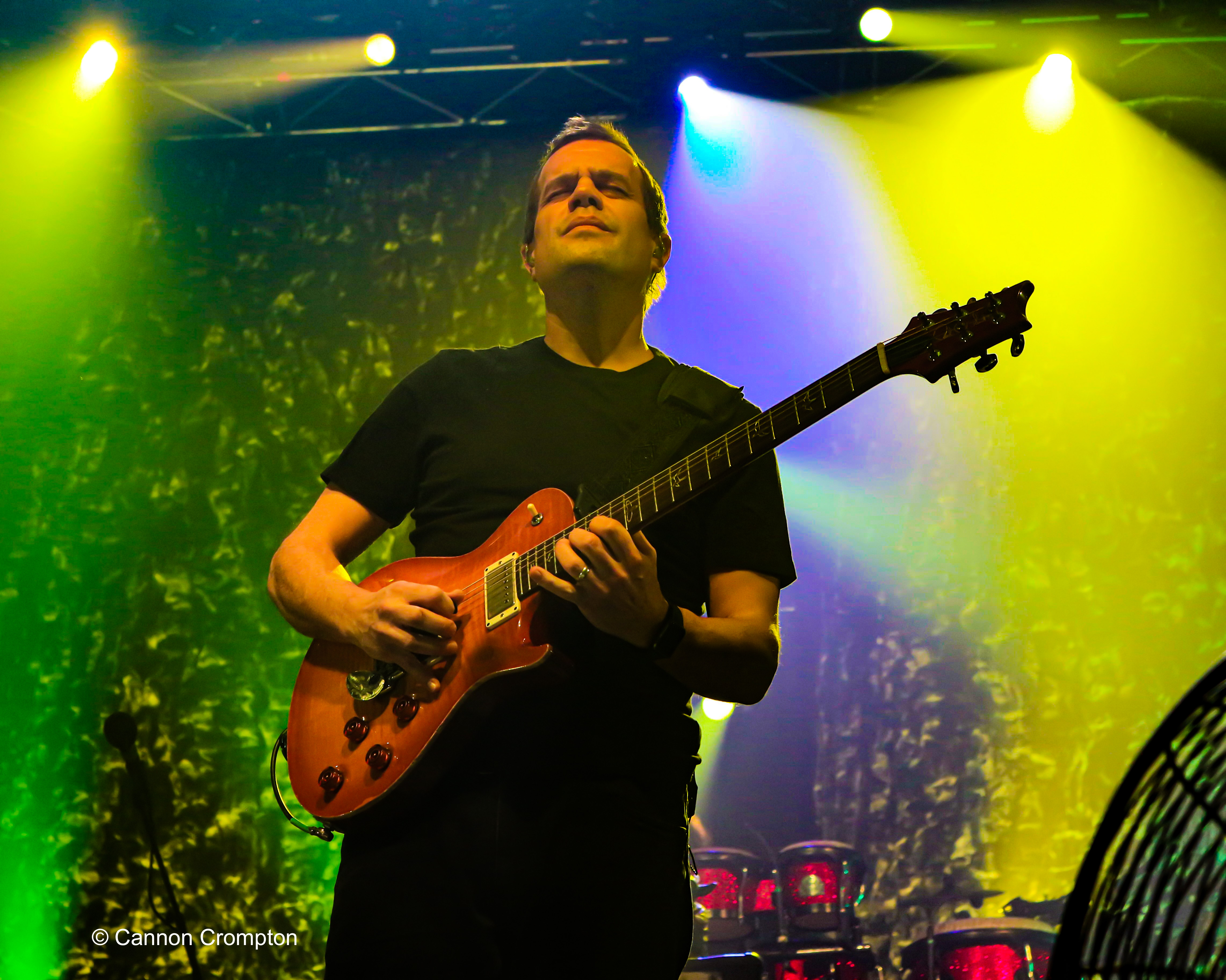 Singer and guitarist, Brendan Bayliss mentioned during the first set that it was their first time at this venue and that they really like it.
Set two kicked off with "Mantis." They jammed through the song and played it similarly to how it sounds on the studio album version. They then played "Small Strides" from their 2022 studio album Asking For A Friend. This song got a great crowd reaction and was the first time they played it live in Atlanta. After that they played "The Linear," "Puppet String," "Wappy Sprayberry," "Women Wine And Song" and "Den." They ended their second set by playing "Mantis" again. They played it slower and gave it a mellower tone than the first time they played it. They also started the song with the second verse.
They concluded night one with a two song encore of "Slacker" and a second playing of "1348." The second playthrough of "1348" was shorter but still as enjoyable as when they played it during set one.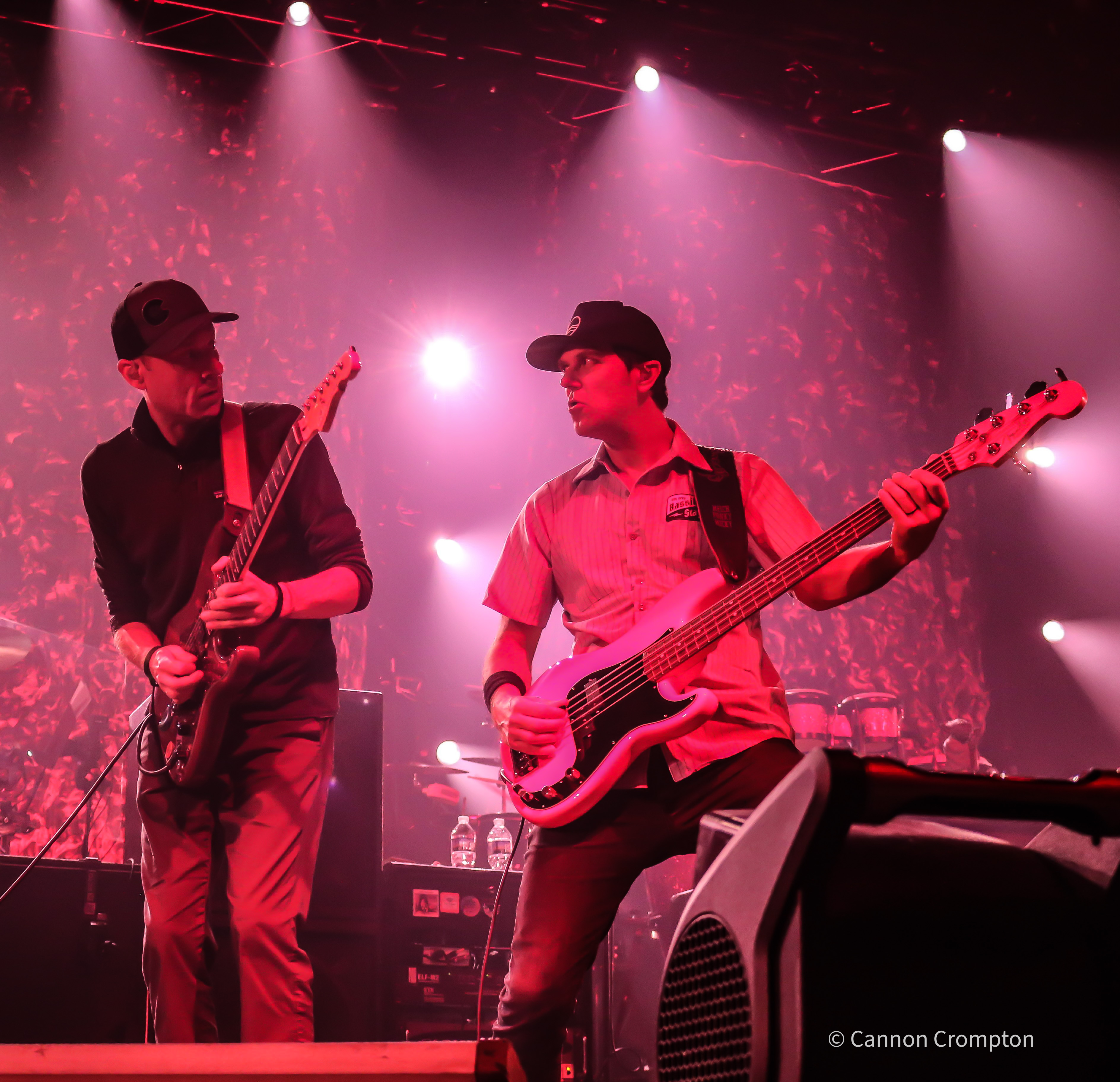 Nugs.net user "Yes" said under the review section of the live recording on Nugs.net, "5 song first set! Good improv throughout. That out of focus song is the shit-especially the end."
Another Nugs.net user "Dave Hogan" said, "This whole show is bangers. Sheesh."
Night two, which ended 2022 and jammed into the new year, included three sets and a two song encore. They played a total of 22 songs across the three sets and encore.
They were met with loud applause as they took the stage and kicked off the night with "Dump City." After that, they played "40's Theme," "Utopian Fir," "It's Not Your Fault" and closed the set with "Hiccup." "Utopian Fir" was the longest song of the night being 22 minutes and 36 seconds and was improv and jam filled.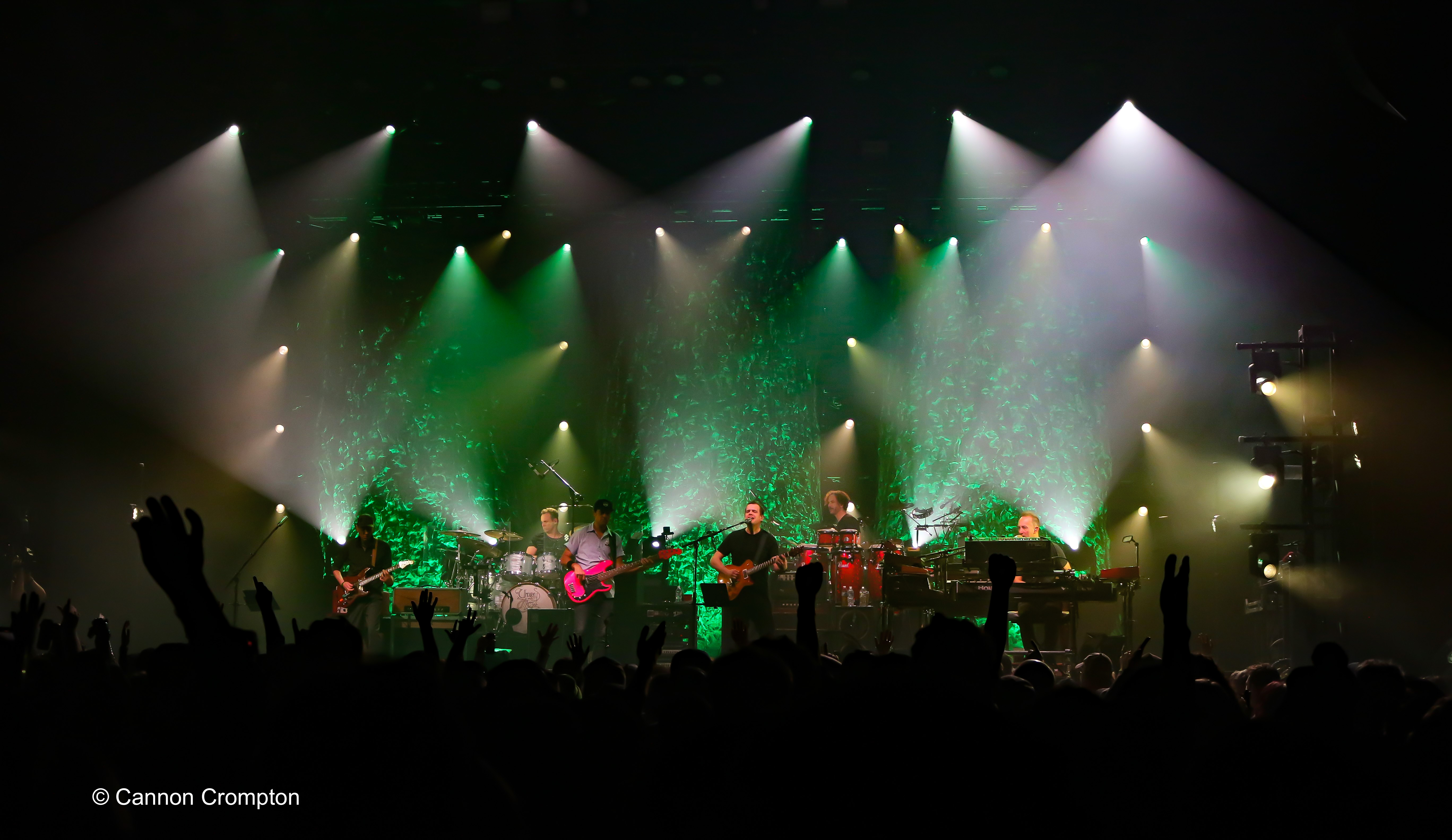 To kick off the second set, they jammed through "Hurt Bird Bath." They went right into "The Floor" and "Half Delayed." After that, they did a cover of "'B' Movie Box Car Blues" originally by the Blues Brothers. They then played "Wizard Burial Ground," and "Uncommon." "Uncommon," from the studio album Anchor Drops, was like the studio version in length, but with that added touch of live improv and groove. They concluded the set with "Red Tape."
As it got closer to midnight, they got right into set three by playing "Glory" and "Partin' Peeps." As the clock struck midnight, they rang in the new year by playing "Auld Lang Syne," a song typically associated with New Year's. The balloons fell and confetti rained down on those in attendance as they celebrated the new year by playing "Escape Goat," Attachment," "Day Nurse" and "Fenced In." They ended set three with a cover of "Baby Come Back," originally done by Player.
They ended their New Year's celebration with a two song encore featuring "In The Kitchen" and "Africano."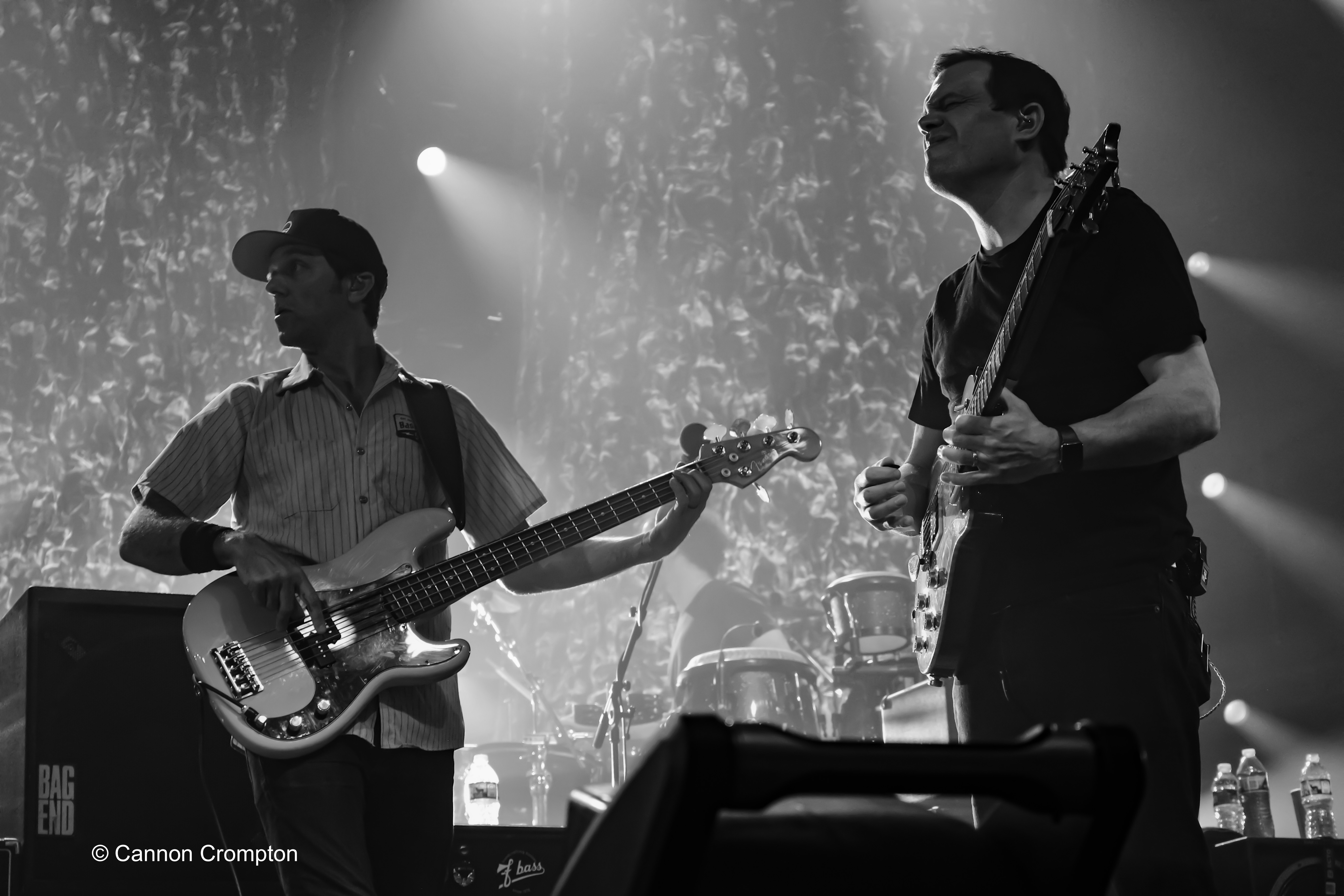 Throughout night two, they were joined by Mad Dog's Filthy Little Secret, a brass instrument group featuring Michael "Mad Dog" Mavridoglou, Jeff Coffin, Josh Kline and Spencer Merk.
During the two nights Umphrey's McGee played in Atlanta, there were overlapping songs played both nights and night two was the only one to feature cover songs.
This was their fourth and fifth time performing in Atlanta during 2022. The first three were April 28, 29 and 30. Their performances on April 28 and 30 were a part of Sweetwater 420 Fest at Centennial Olympic Park in downtown Atlanta.
This was also the fourth time they have rung in the new year in Atlanta and the first time doing so at the Coca-Cola Roxy. They rang in 2013, 2015, 2019 and now 2023 in Atlanta. The previous three New Year's shows were held at The Tabernacle. Their performances on Dec. 28-31, 2018 were recorded and released at the beginning of 2019 for their album "Back at the 'Nac (Live)."
Setlist from Dec. 30
Set One: Cut the Cable, 1348, Out of Focus, Intentions Clear, JaJunk
Set Two: Mantis, Small Strides, The Linear, Puppet String, Wappy Sprayberry, Women Wine And Song, Den, Mantis
Encore: Slacker, 1348
Setlist from Dec. 31
Set One: Dump City, 40's Theme, Utopian Fir, It's Not Your Fault, Hiccup
Set Two: Hurt Bird Bath, The Floor, Half Delayed, 'B' Movie Box Car Blues [1], Wizard Burial Ground, Uncommon, Red Tape
Set Three: Glory, Partyin' Peeps, Auld Lang Syne, Escape Goat, Attachments, Day Nurse, Fenced In, Baby Come Back [2]
Encore: In the Kitchen, Africano
Notes
[1]: Blues Brothers cover
[2]: Player cover