Upstate has announced their third studio album, You Only Get a Few, will be released March 31 via Royal Potato Family. The group's first full length studio release in three years, the forthcoming album sees members Mary Webster, Melanie Glenn, Harry D'Agostino and Dylan McKinstry navigate the peaks and valleys of transition as they embark on a new and exciting season. A wholly honest, deeply engaging collection, You Only Get a Few swells with illustrative verse, winsome arrangements, and poignant motifs that resonate far beyond the ten track listen. The album's first single, "Befriend" is out today (listen/share). Upstate will support the album with a series of U.S. tour dates beginning in March.
On You Only Get a Few, Upstate paints an intimate portrait that touches on every corner of life. Inspired by the trials and successes the group has seen over the last three years – marriages, babies, funerals, and personal awakenings – the group's latest opus is as much a personal manifesto as it is a universal offering that brings the larger effects of the pandemic into broader perspective.
"We simply just wanted to make a record because it felt important to capture the moment we found ourselves in," shares founding member Mary Webster. "We wanted to document and pay homage to the transition itself."
For close to a decade, Upstate has garnered acclaim for their pure harmonies, effortless arrangements, and tender storytelling. Two previously-released albums, A Remedy (2015), and Healing (2019) showcase the group's abilities to create thoughtful, dynamic compositions centered on vocals, bass, guitar, horns and percussion. On their forthcoming work, the group's sonic palette evolves in new and dynamic ways, inviting the wider additions of clarinet, piano, and organ to sit atop a fuller foundation, while also shedding the djembe and saxophone contributions that were prominent on earlier recordings.
You Only Get a Few begins with a long exhale, leading into the lo-fi scratchy-tape opening of "Lovers & Friends" that feels almost archival, as if dusting off something half-forgotten. The song itself is about recognizing the preciousness of friendship, which makes for a fitting introduction to a record that returns Upstate from a collaborative project of colleagues, to an intimate project of friends. The simple and elegant arrangement of "Catalpa" is a song about memory, the seasons and moments of life that aren't quite solid enough to grip. "Auntie," written by Webster and McKinstry, serves as a reminder to listen to the advice of others and ourselves.
While much of You Only Get A Few is inspired by the band's real life experiences, there are also moments of spontaneous fiction, an idea propelled into something tangible. The Harry D'Agostino-penned "Patty's Diner" is one such instance, as he tells the story from the perspective of a grieving sister, intent on realizing her late-sibling's dream. It's the first time bassist D'Agostino has sung an Upstate song, further marking the band's enthusiasm to try new things. "Befriend," written by Glenn, showcases Upstate's ability in textural dynamics, while the organ-driven "Metaxy" – a kind of call-back to the band's days of playing busy bars, urges movement and clarity among the chaos. It's a song about apocalyptic hope, the sort that illuminates all things and makes them more visibly what they are.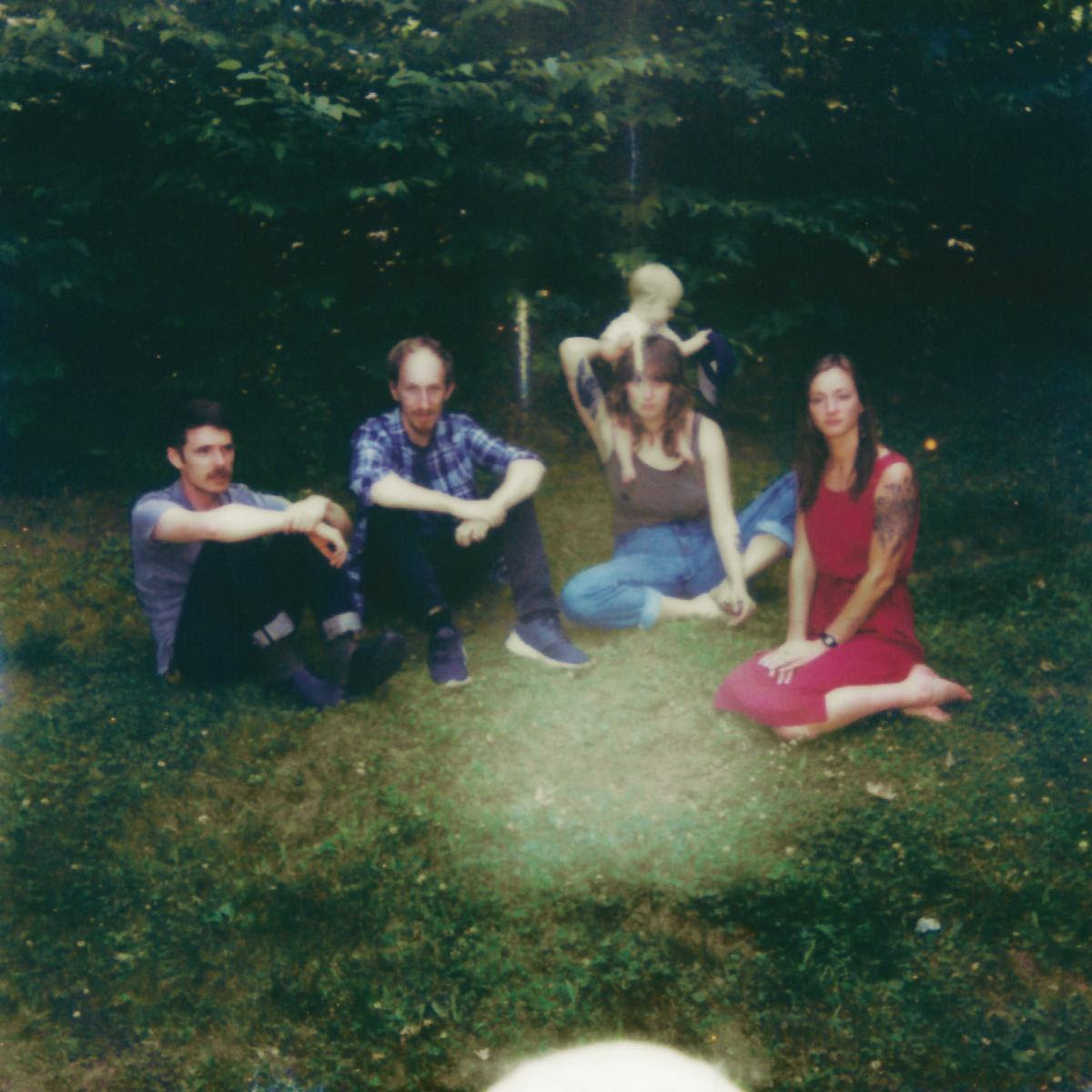 "Just don't mistake the middle for the end," Webster and Glenn sing at the end of "Metaxy" offering one of the album's core messages. Through both gradual and sudden transformations, the unexpected bends and dips, the band never quite settles. On this third album, Upstate prods and searches, stews and savors, and throughout each transition they let go of as much as they carry. It's as if there's a collective breath, and, just as the album begins with an exhale, You Only Get A Few ends with one, too.
UPSTATE - YOU ONLY GET A FEW
Track Listing
1. Lovers & Friends
2. Catalpa
3. Auntie
4. Patty's Diner
5. Befriend
6. Metaxy
7. Sally
8. I'll Come Around
9. WYDFL
10. Everything Changes
Available March 31, 2023 via Royal Potato Family
Preorder HERE
UPSTATE 2023 Tour Dates
03/30 - Allston, MA - Brighton Music Hall
03/31 - Northampton, MA - The Parlor Room
04/1 - New York, NY - Mercury Lounge
04/2    Woodstock, NY - Colony
04/13 - Baltimore, MD - The 8x10
04/14 - Washington, DC - Pearl Street Warehouse
04/15 - Wayne, PA - 118 North
04/21 - South Burlington, VT - Higher Ground
04/22 - Portland, ME - One Longfellow Square
04/27 - Syracuse, NY - 443 Social Club
04/28 - Buffalo, NY - Buffalo Iron Works
04/29 - Rochester, NY - Flour City Station
Tickets (On Sale Friday) at: UPSTATELOVESYOU.COM