The Nashville-based alternative southern rock band—THE VEGABONDS are ready to get back to what they know – releasing kick ass new music and touring around the country, having logged more 400,000 miles over their ten-year history. New single, "Feels Right," is out today with their new full-length studio album, Sinners and Saints, set for release on September 24, 2021 through Blue Élan Records. Also back out on the road playing live, The Vegabonds will join 240 other musical acts at this year's Americanafest 2021 taking place September 22-25 in Nashville, TN.
 
New single, "Feels Right," is a special one for singer Daniel Allen as he explains, "I remember the first time I heard 'Feels Right.' We were on tour in Colorado. Our good buddy Brother (Ross) Beasley was with us opening shows, and was hanging around before the show and he played it for me. As soon as I heard the chorus I knew I wanted us to record the song. It quickly became a stand out track and one of my personal favorites. The music, melodies, and lyrics still hit me just as hard today as the first time I heard it in that small room in Colorado."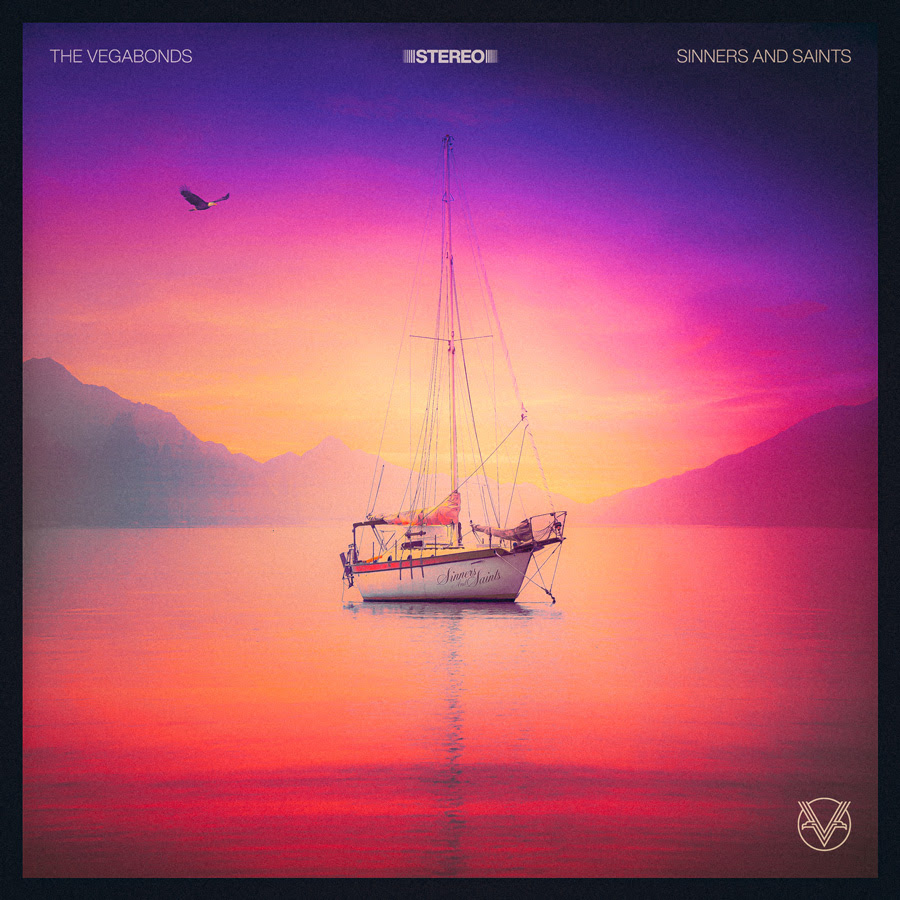 Produced once more by Grammy-nominated Tom Tapley [Mastodon, Blackberry Smoke] – who did the honors on the last two Vegabonds releases – the determinedly upbeat Sinners and Saints expands the group's southern rock pallet and jam band pedigree to explore funky, keyboard-driven blues-pop in first single, "Can't Deal" before expanding even further with the intersection of country, soul and rock in "Heartache and a Memory" and even some Fleetwood Mac-style grooves in "Feels Right," the latter a co-write from their close friend and songwriter and jack of all trades Ross "Brother" Beasley.
After logging more than 400,000 miles, visiting hundreds of cities, over 30 states, and 10 countries, the band is still friends first, and the music reflects the long-term relationship The Vegabonds have developed over a decade. Bassist Paul Bruens explains "The reason we've been around this long is because we stick it out. We're both friends and family, and we all decided to continue making music. And if you can believe it, we actually still like each other!"
The Alabama-born, Tennessee-bred Southern rock band, The Vegabonds got their start in Alabama, after meeting while attending Auburn University in 2009 and playing the college circuit across the Southeastern United States. Their popularity quickly burgeoned to the point where they found their fans singing along word-for-word to their first hits like "Georgia Fire" and "Shaky Hands." From Ole Miss to South Carolina, students buzzed about The Vegabonds authentic sound and their seemingly effortless ability to bring the house down. Through word of mouth, the group's fan base rapidly grew, and the guys learned they had something distinctive with their eclectic mix of Southern Rock, Country, and earnest songwriting. Their DIY efforts delivered three full-length albums and an EP before partnering with Blue Élan Records.
 
THE VEGABONDS are Daniel Allen (Lead vocals/songwriter), Richard Forehand (Lead guitars/vocals), Paul Bruen (bass), Beau Cooper (keyboards/vocals/songwriter) and Bryan Harris (drums)
The Vegabonds On Tour:
9/2 - Live @ Georgia Theatre - Athens, GA
9/3 - Live @ The Windjammer - Isle of Palms, SC
9/5 - Live @ The Amp on Lake Martin - Eclectic, AL
9/9 - Live @ Dr Pepper Park - Roanoke, VA w/ Blackberry Smoke
9/10 - Live @ Candler Park Music Festival - Atlanta, GA
9/11 - Live @ Adventure X Fest - Covington, VA
9/24 - Live @ The High Watt - Nashville, TN Americanafest
10/1-3 - Live @ Untapped Beer Festival - San Diego, CA
10/20 - Live @ North Street Press Club - Farmville, VA
10/29 - Live @ Brooklyn Bowl - Nashville, TN w/ The Dirty Guv'Nahs
More dates TBA