Thursday at Wakarusa started in the afternoon for me. After the Great Campsite Shuffle of 2012, I headed out to see one of my favorite electronic artists, Phutureprimitive. He has great technique and puts on a generally fun show! Plus, there was a sexy fire dancer lady performing on stage with him - this is always a big plus in my book.
After that, I grabbed a friend to go see Lance Herbstrong with me. I didn't know what to expect coming in, to be honest. As it turns out, Lance Herbstrong is comprised of 3 members and is full of fusion. Classic rock mixed with electronic. Middle Eastern sounds mixed with classic rock. Groovy beats...they have it all. As for the live aspect of the show, Lance Herbstrong isn't raucous and doesn't blow your mind, but I'm definitely looking forward to looking into their music more. They have a very unique style and it's obvious they are lovers of all types of sound and song. You can download their tracks for free via their website.
Next, I grabbed spot to see the first few songs of Govinda's set, a dj who plays classical violin on stage and mixes the sounds together. It's pretty cool, man! I had seen Govinda play before at a small festival outside of Fayetteville, Ark., and he was awesome then! However, I can't say I was really impressed by this performance. To be fair, though, I couldn't stay at the set for more than five songs, as I had to run to Main Stage for Weir, Robinson and Greene Acoustic Trio.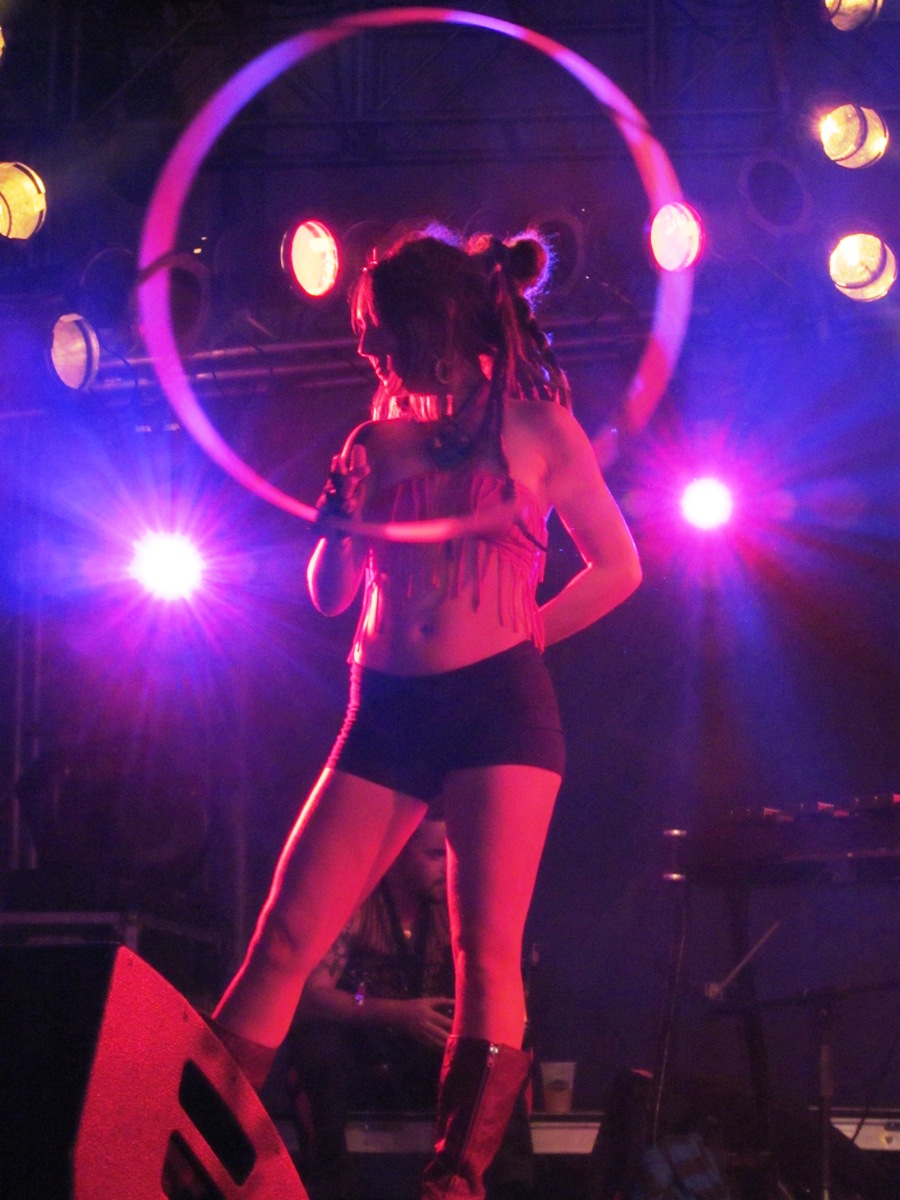 Now for my absolute favorite part of the night. I didn't get to catch the first two songs of the Weir, Robinson and Greene Acoustic Trio set as I was en route to Main Stage. This fact makes me the saddest of all the ladies in the land! But the songs I did catch blew me away. I am so grateful to have had the opportunity to see all of these men perform on stage, especially together. To my delight, throughout the set, Bob Weir, Chris Robinson (front man of the Black Crowes) and Jackie Greene (legendary American singer/songwriter) played both together and separately. They began by playing together for the first half of the set. Then each member performed a song solo, which was a wonderful, tasty musical treat! Greene performed first, with his ballad "Uphill Mountain," followed by Robinson, who performed a beautiful cover of Otis Redding's "That's How Strong My Love Is". Then, after a survey from the audience, Weir played a more upbeat tune "Throwing Stones". The epic song was performed perfectly and you could hear the crowd singing along and filling the mountain with some much-needed natural music. Then the band finished with about 8 more songs, including a cover of "Dear Prudence", complete with an improvised instrumental breakdown in the middle of the song. Despite the large stage and even larger crowd, Weir, Robinson and Greene played an intimate set. All that was needed on stage was Weir, Robinson and Greene and their guitars. Pure talent, my friends. Please go see any or all of them perform - you will not regret it.
After that wonderful performance, I took a short breather and went with my friends to see Pretty Lights. It was a super fun dance party, brah. (But seriously, I was not impressed.) He seemed to just be pushing the play button, even though he said everything was mixed live.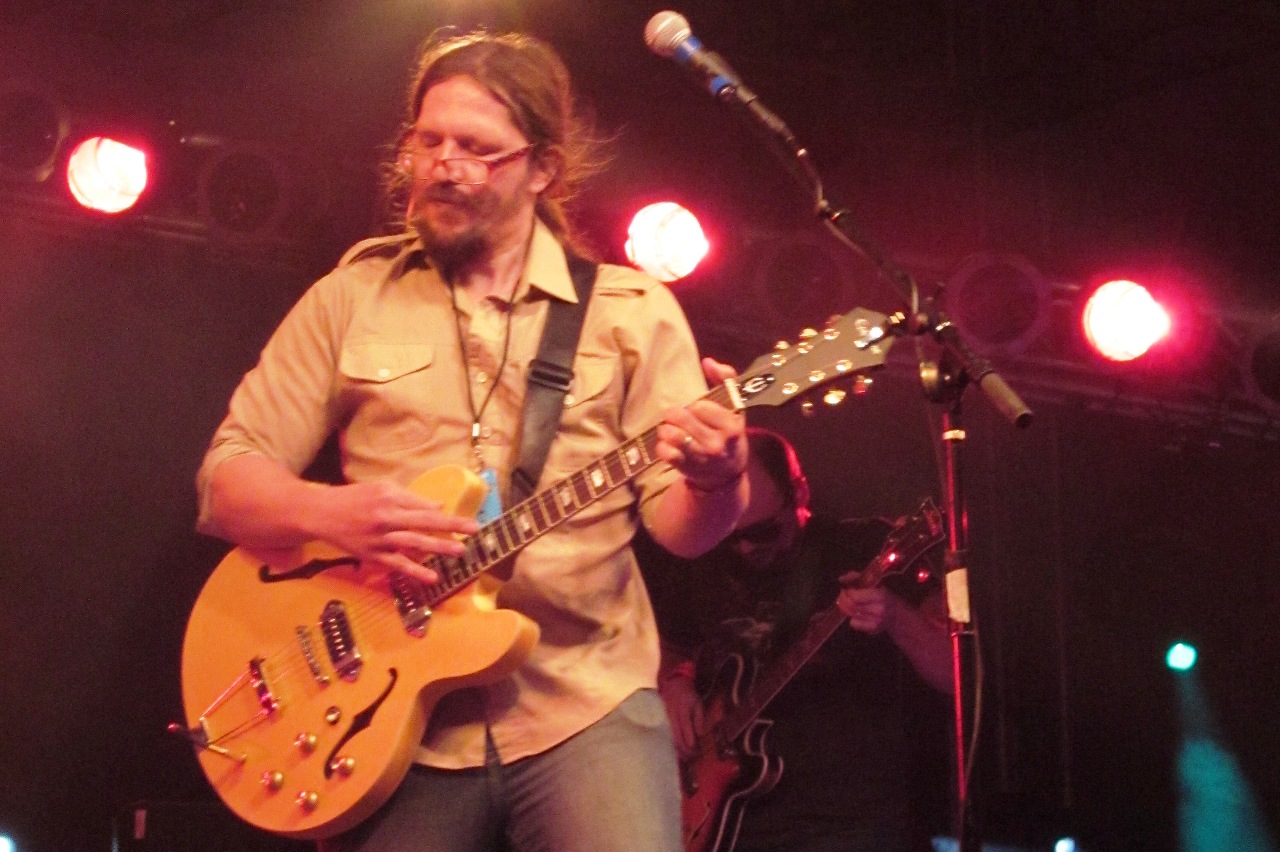 Then, to top off the night I headed to the Outpost stage (after dealing with the massive crowd leaving Pretty Lights) to see Dirtfoot perform. I was the most pumped gal to see this show because they're recording and performing songs for their new album, to be released late 2012. However, I was quite unimpressed with their show and the audience. The crowd was small (but it was the first night) and Dirtfoot's performance was pretty low energy. Hopefully their performance on Saturday will be much better.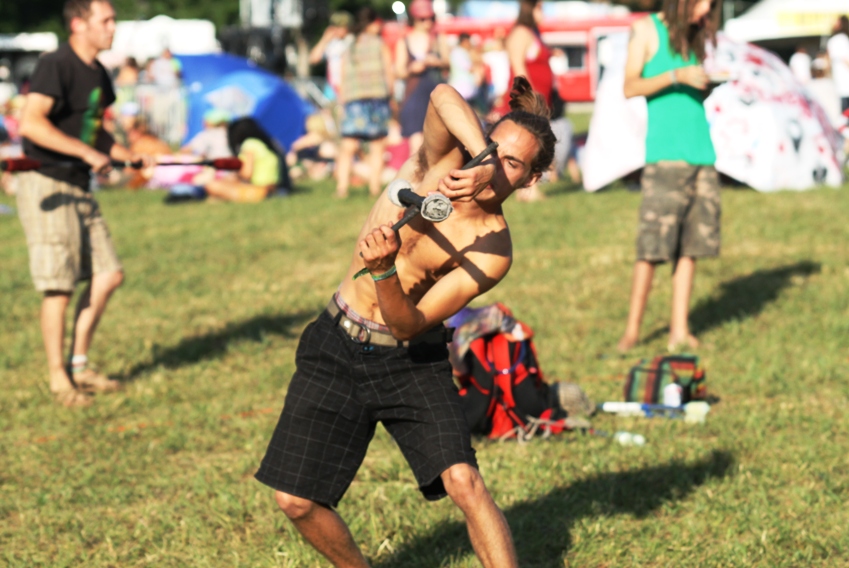 That is all. See you tomorrow for another groovy concert update!