Omnivore Recordings will release definitive compilations by three giants of country and rockabilly music — Wanda Jackson, Merle Haggard and George Jones — on February 12, 2013. Having released musical appetizers in the form of ten-inch vinyl EPs on Record Store Day's Back to Black Friday, Omnivore will serve the main course on compact disc in the form of Merle Haggard's The Complete '60s Capitol Singles, George Jones' The Complete United Artists Solo Singles, and Wanda Jackson's The Best of the Classic Capitol Singles. All three compilations feature A & B sides from the artists' most influential years. The vinyl EPs were companion pieces, containing rarities not found on the CDs.

Wanda Jackson's The Best of the Classic Capitol Singles contains 29 songs from her Capitol stint, which began in 1956. Each was taken from the original analog mono 45-rpm masters. Idolized by three generations of rockers, the Queen of Rockabilly made musical side-trips into country and gospel. For every A-side rave-up like "Mean Mean Man" or "Fujiyama Mama," she offers B sides of equal intrigue: a weeper like "(Every Time They Play) Our Song" or the hillbilly tragedy of "No Wedding Bells for Joe." She tore through songs that Elvis sang, and also drew from the jazz greats, R&B legends, doo-woppers and the Nashville hit machine. And she made each song her own.

In the '50s, Capitol Records ad men scratched their heads, looking for a way to position Wanda Jackson's sound, gamely settling on "jumping rock 'n' waltz novelty." Today, as she plays before indie-rock-aged crowds, supporting recent albums produced by Jack White and Justin Townes Earle, we know she's no novelty. The Best of the Classic Capitol Singles, with extensive liner notes by Daniel Cooper, is her most definitive career retrospective to date.

Jackson's Capitol label-mate Merle Haggard became one of country music's greatest stars while recording his Bakersfield-honed songs at the tower at Hollywood & Vine from 1965 until 1976. The Omnivore compilation The Complete '60s Capitol Singles features 28 A & B sides taken from the original analog mono 45-rpm masters.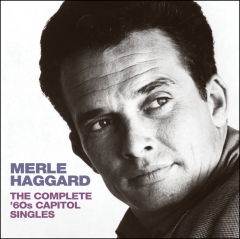 Neo-rockabilly artist and part-time journalist Deke Dickerson, a longtime Haggard fan, wrote the liner notes.

From "Swinging Doors" in 1965 until the end of the decade, Haggard had an impressive string of hits. "The Fugitive" (b/w "Someone Told My Story"), his first #1 single, was a composition by the esteemed songwriter Liz Anderson (Lynn Anderson's mother). "I Threw Away the Rose" b/w "Loneliness Is Eating Me Alive" went to #2 on the charts in 1966. Other chart-toppers on this volume include "You Don't Have Very Far To Go" b/w "Good Times" and "The Legend of Bonnie & Clyde" b/w "I Started Loving You Again." "Working Man Blues," written when Haggard "needed (his) own 'Folsom Prison Blues,'" became a blue-collar anthem and shot to #1. The collection closes with "Okie From Muskogee," the unlikely political pop crossover that sent mixed signals to younger listeners. Most have since delved deeper into Haggard's five decades of music and consider him a hero. He continues to record today.
United Artists Records was eventually married to Capitol when it, along with parent label Liberty, was acquired by EMI in 1978. But when country star George Jones recorded for the label (following stints at Starday and Mercury) from 1962 til 1966, United Artists and Capitol were Hollywood crosstown rivals. It was at UA that Jones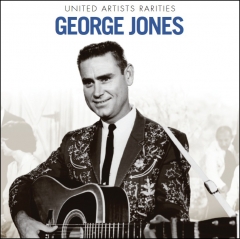 mastered all the flavors of country: lovelorn ballads, inspirational gospel, uptempo honky tonk, humorous novelty numbers, old-timey murder ballads — even holiday and Western songs. Most of his UA work was done in Nashville featuring the city's A team: guitarist Grady Martin, pianist Hargus "Pig" Robbins, bassist Bob Moore, drummer Buddy Harman and Hal Rugg on pedal steel. The Jordanaires provided background vocals.
Omnivore's 32-song George Jones compilation, The Complete United Artist Solo Singles, leads off with chart toppers "She Thinks I Still Care" b/w "Sometimes You Just Can't Win," produced by the legendary Cowboy Jack Clement. Both sides of the single pointed the way to the sound that would mark his signature style in decades to follow. The collection also includes Jones' 1965 smash "The Race Is On."
"Country music is like a religion to me," he told Holly George-Warren, author of this compilation's liner notes. Jones' early '60s work for United Artists will make a believer out of you.