It was red noses all around on May 22 in Southern Sonoma County, as thousands converged at the Mountain Event Center to celebrate Wavy Gravy in merriment and song on the occasion of his 80th birthday.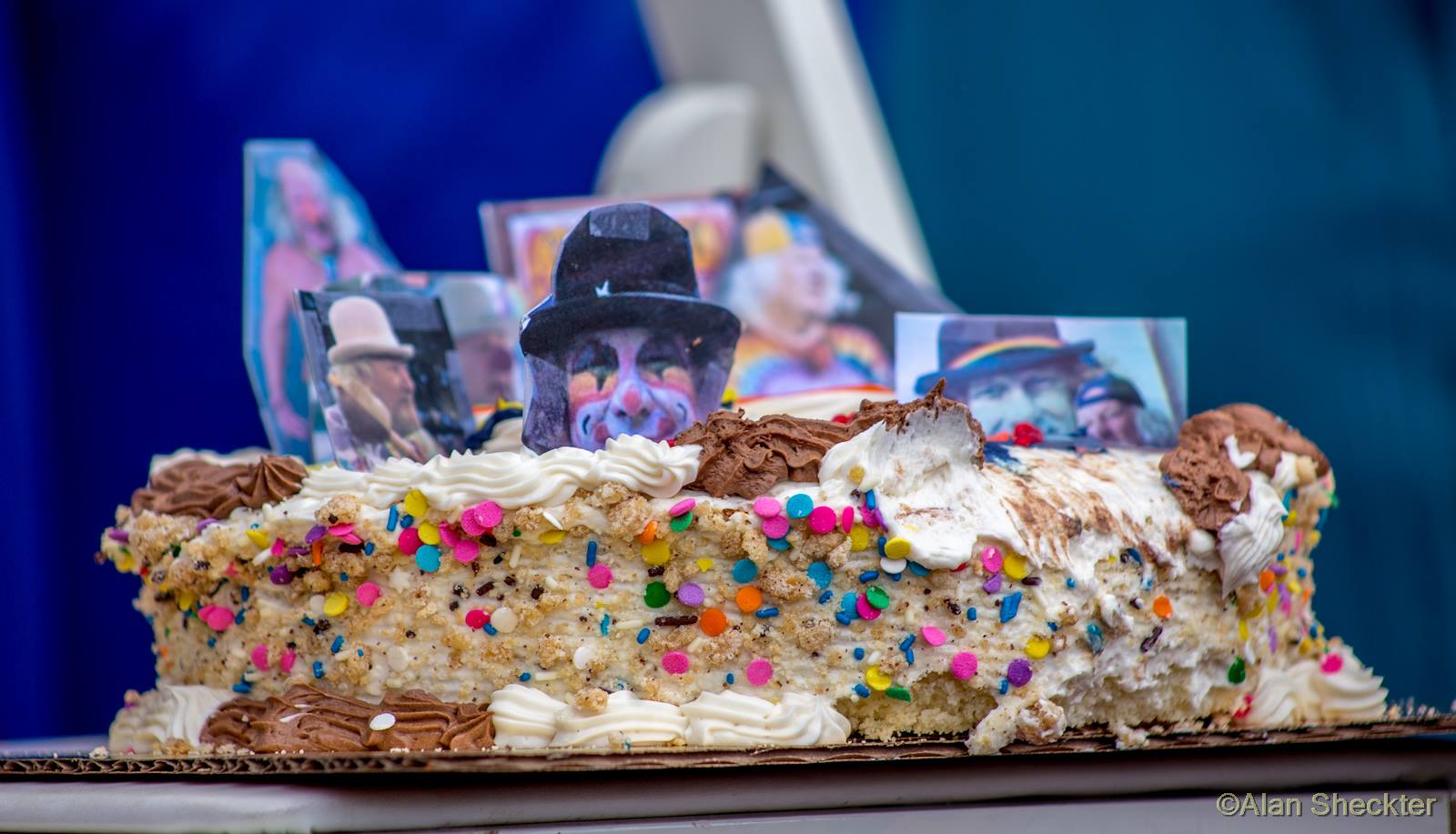 People came with gifts, "I love you's," howdies, and other assorted hollers of reverence for the colorful, indomitably spirited Wavy. The 10-hour, two-staged festival was a benefit for Seva, a Sanskrit word meaning, "service." A benevolent nonprofit, Seva's longtime trail of compassion can be simply summarized by its eye-care program that has restored sight to millions in some 20 countries, or as Wavy has put it countless times, "to help people stop bumping into stuff."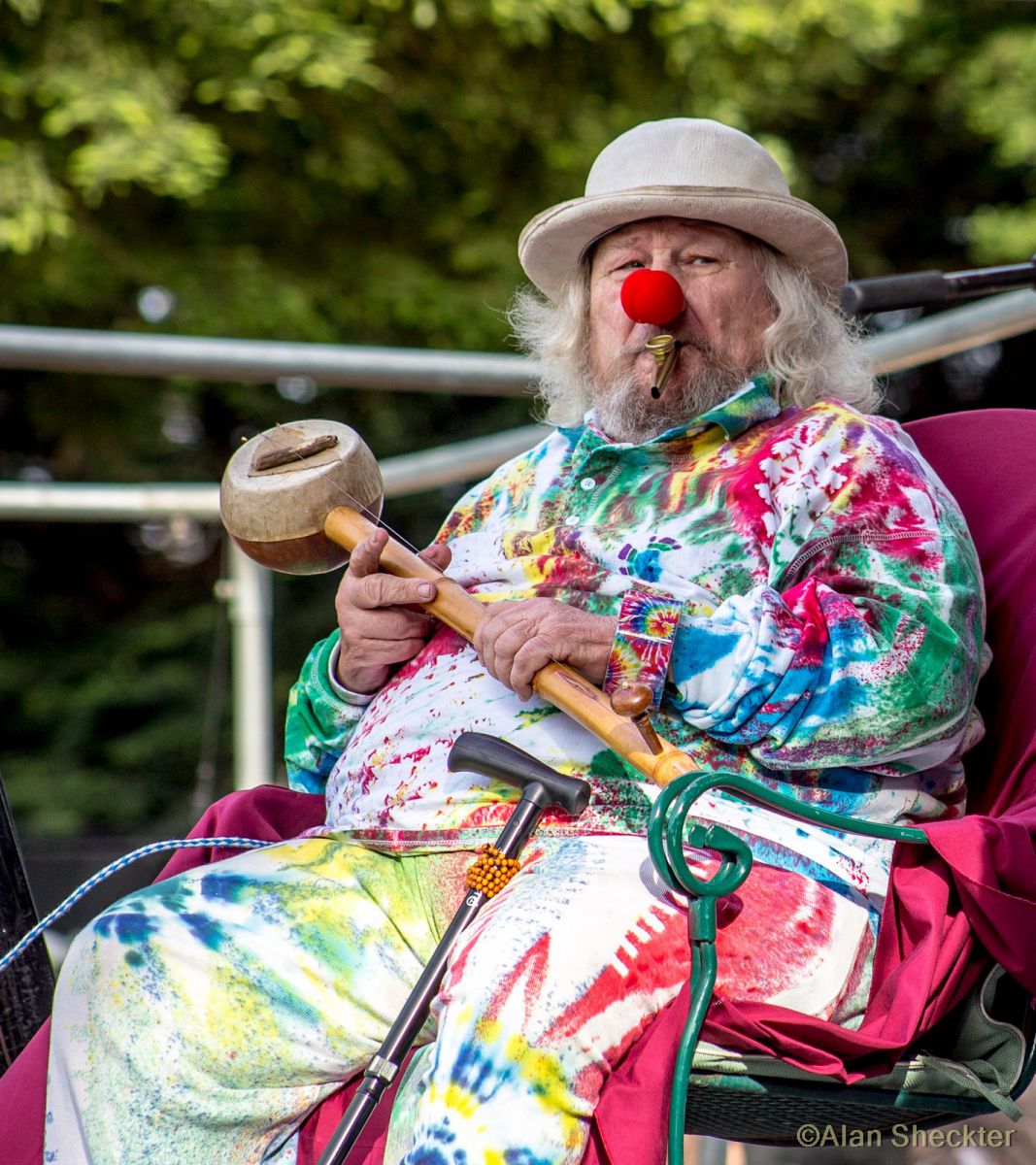 From beat poetry in the 1950s, formation of the roving Hog Farm family of pranksters and entertainers in the '60s, co-formation of Seva in the late '70s, proud nuclear power disobedience participant in the '80s, creator of original art and a Nobody for President candidate over the decades, Wavy has, for as long as anyone can remember, directed his activism and clown persona toward easing human suffering. Wavy founded and is still a director at Camp Winnarainbow circus and performing arts camp in Northern California. Satirist Paul Krassner once called Wavy "the illegitimate son of Harpo Marx and Mother Teresa."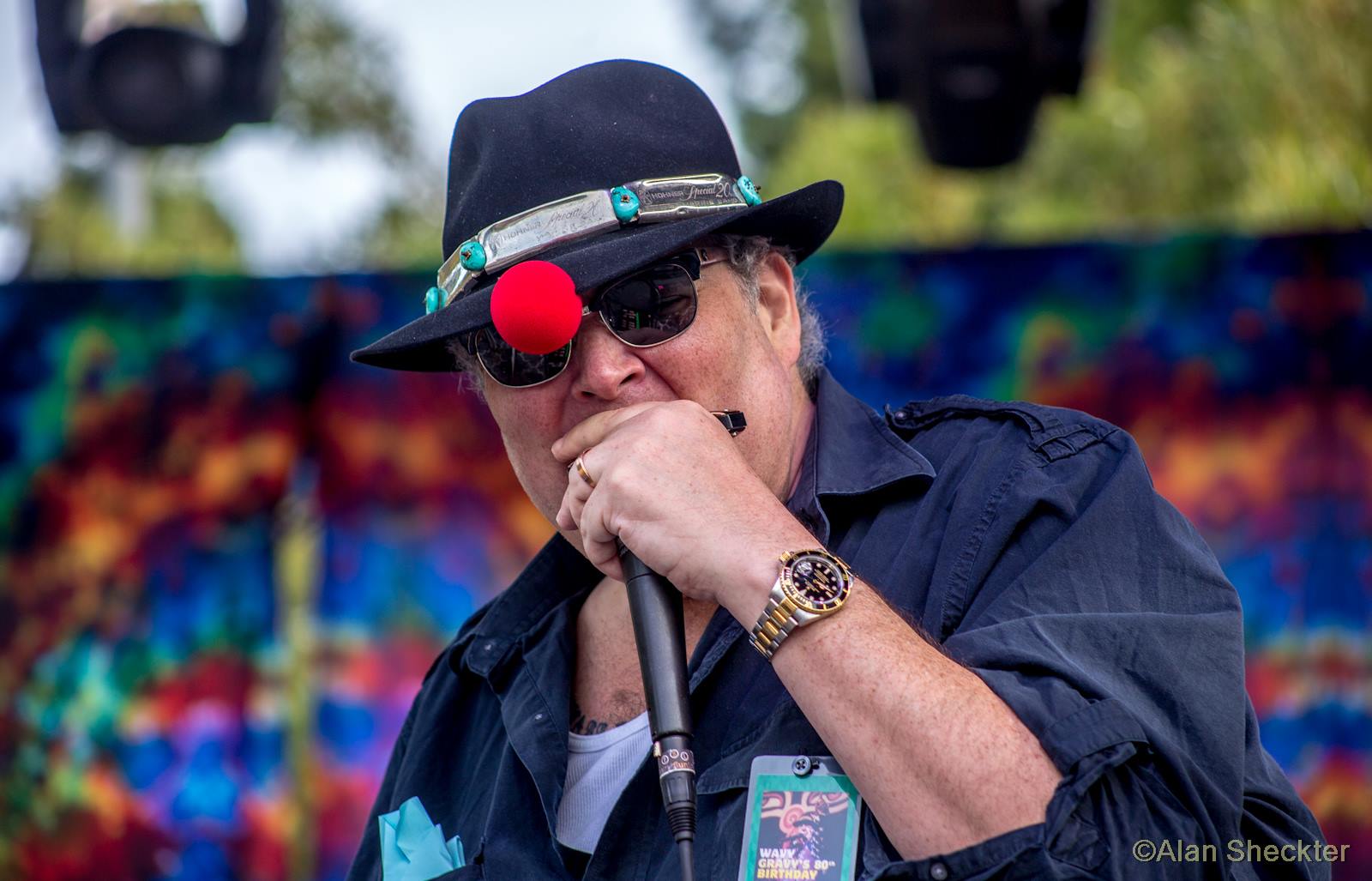 John Popper, he of Blues Traveler fame, played a masterful artist-at-large at the event, adapting his harp-blowing to nearly every band, including the day's final act, Yonder Mountain String Band. The band, which has nicely adjusted to the departure of co-founder Jeff Austin and addition of fiddle player Allie Kral and mandolin player Jake Joliff, capped the day's festivities with a 90-minute set that included "I Know You Rider," Lou Reed's "Walk on the Wild Side," and acted as a primo backing band on Popper's/Blue Traveler's "Run-Around."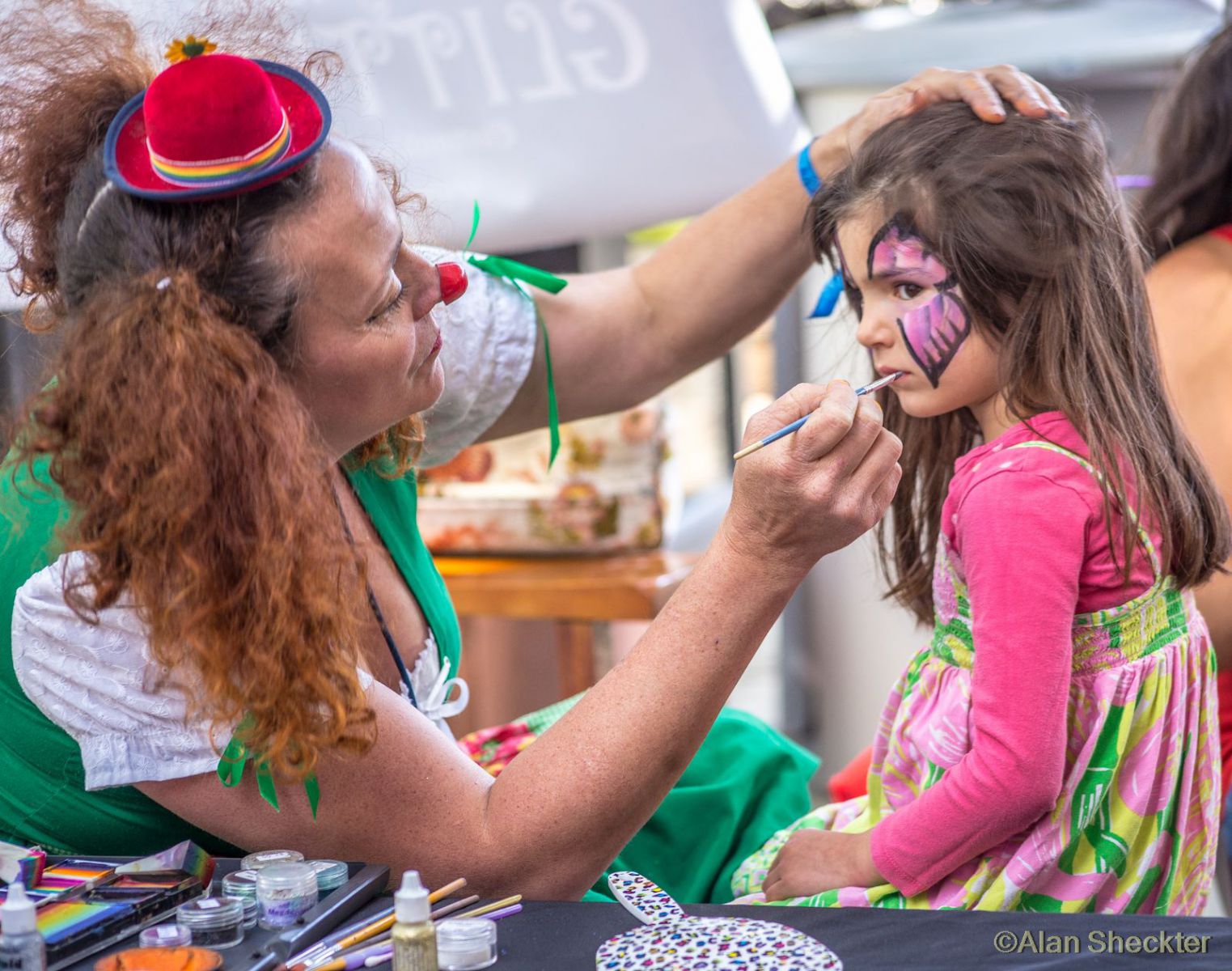 Wavy, a psychedelic relic who has admitted reaching "geezerhood" for some time now, traveled back and forth between stages to introduce acts, and deliver quips and witticisms throughout. Attention all turned to Wavy for an extended happy-birthday moment at about 5 p.m., when he was presented with a splendid-looking cake and serenaded by a parade performance that combined the rhythms, colors, and costumes of the SambaDrop marching band, with the well-wishes from the juggling, stilt-walking Prescott Circus Theatre, an after-school program for Bay Area kids. Performer and longtime friend of Seva Steve Earle sang "Happy Birthday," with Wavy surrounded by friends and circus types.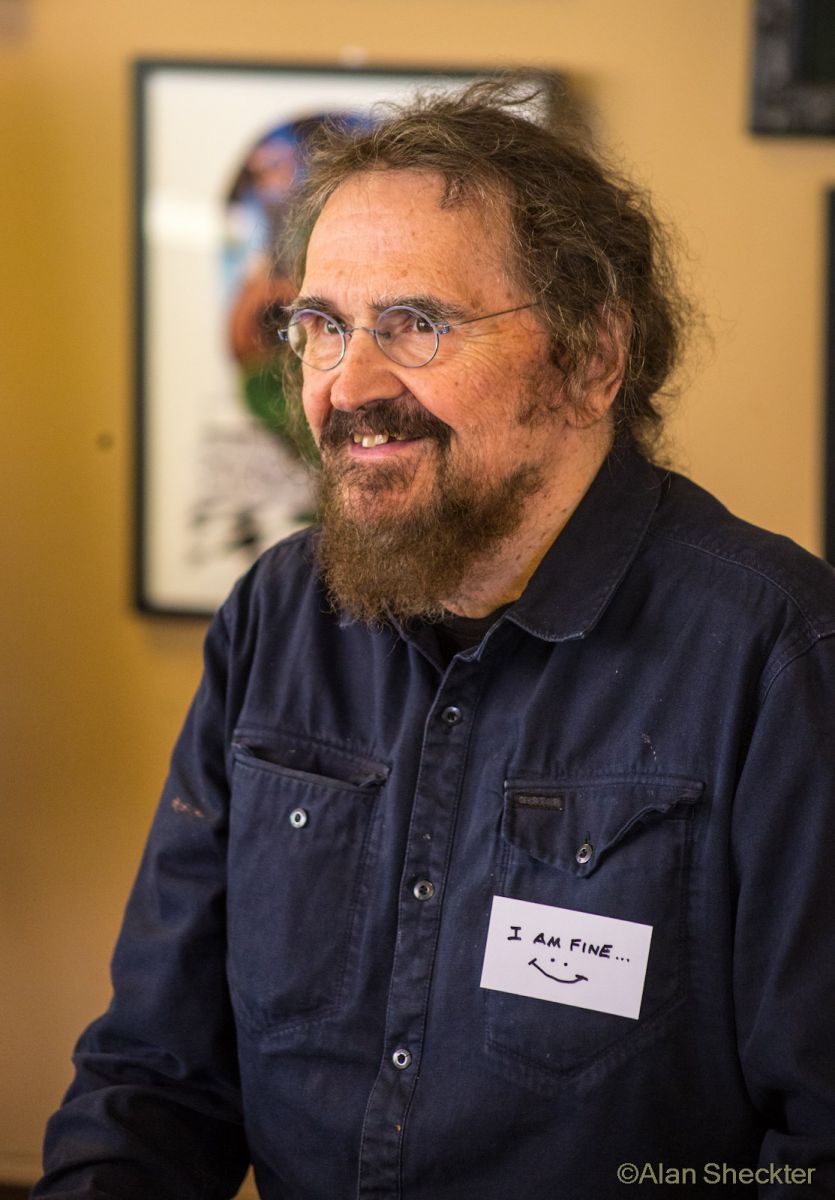 The nine-hour event felt more like a big comfy musical backyard party. Outside, face-painting and color-your-own-T-shirt stations mixed with artsy apparel and food and beverage vendors. Inside, a large assemblage of art-for-sale created a wondrous walkthrough experience, with artists such as Stanley Mouse holding court, as well as the happy folks from Stoner Comix. All the while, vibrant, sun-dropped attendees settled on blankets and danced about outside, with red clown noses attached to cap bills, clothing, guitar tuning pegs, and more. And relaxed, unhurried musicians, seemingly enjoying the Day of Wavy as much as anyone.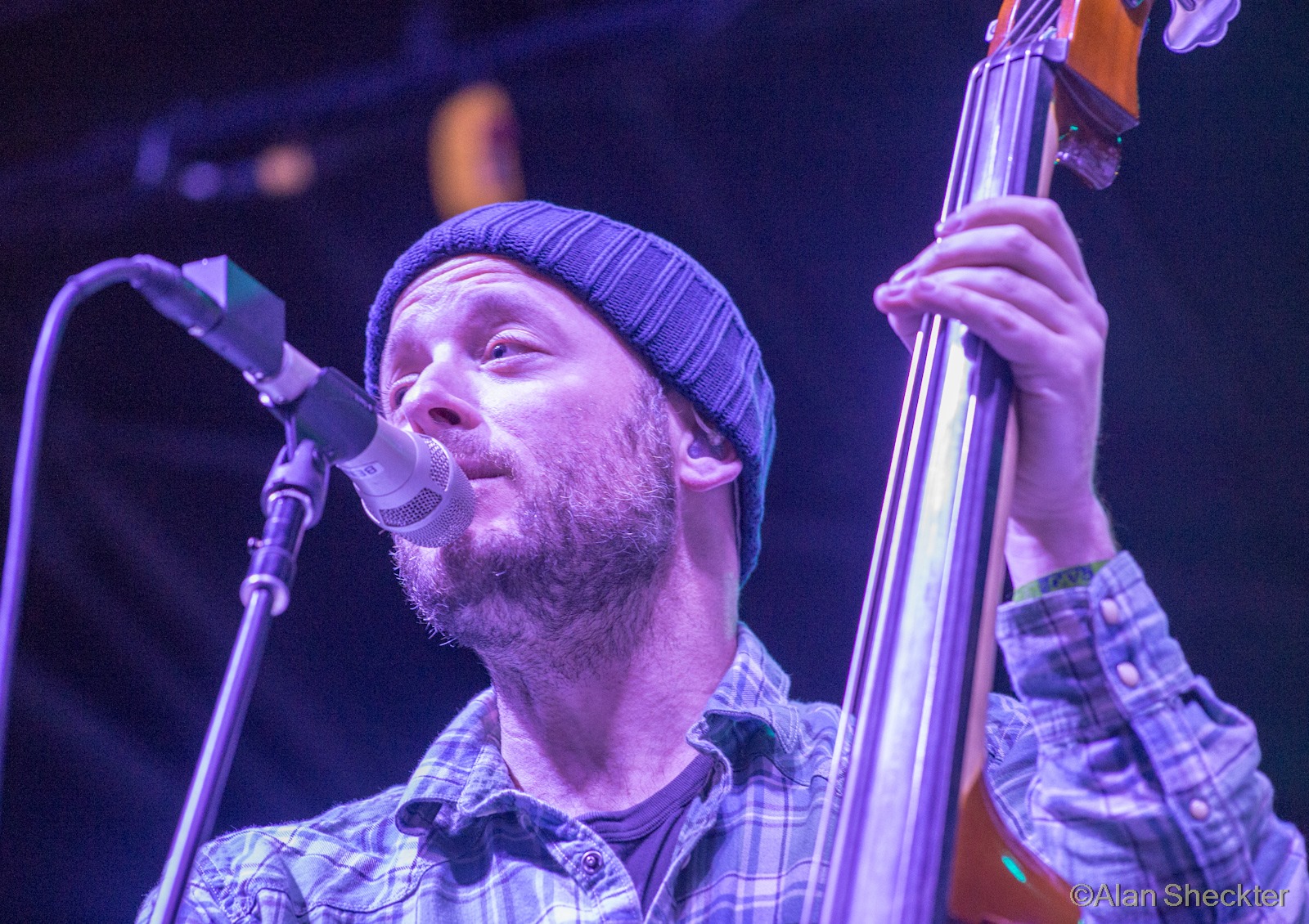 While Yonder Mountain String Band closed the proceedings, it had turned dark and much colder by that time and the crowd had thinned some. The event arguably peaked with the good ol' New Riders of the Purple Sage, with David Nelson still more than capably leading the troops as he has for more than 45 years. With Wavy bridging one of the jams on "Dirty Business" with some kazoo and ad-libbed stream-of-consciousness words, NRPS ran through such old-timers as "Henry," some modern originals such as "Higher," the Dead's "Friend of the Devil," and The Stones' "Dead Flowers." They also attracted many a special guest including John Popper, as well as Pete Sears and Barry Sless (who are part of the David Nelson Band), Lorin Rowan, and Joli Valenti.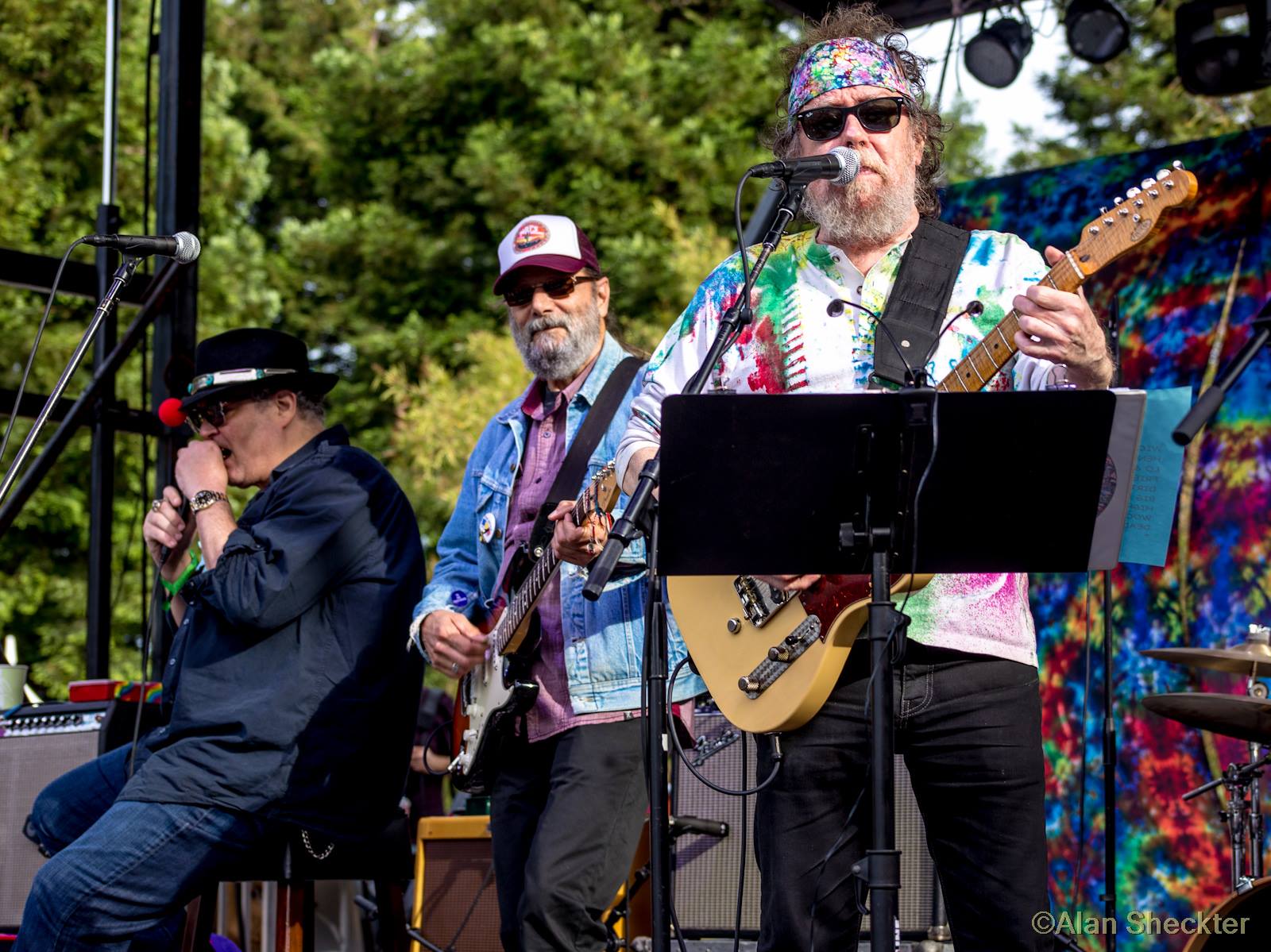 Singer-songwriter-guitarist Steve Earle, a Seva-benefit regular, was the penultimate main-stage entertainer, delivering a solo mix of self-penned songs (including "Tom Ames' Prayer" and songs from a new record on which he collaborates with Shawn Colvin) as well as politically charged, wrongs-that-should-be-righted spoken messages. At one point he spoke of the importance of keeping up the fight. "'You're singing about a lost cause,' a friend told me," Earle said before performing his song, "Jerusalem." "That's not true. We'll keep singing this song till it comes true or if we die first."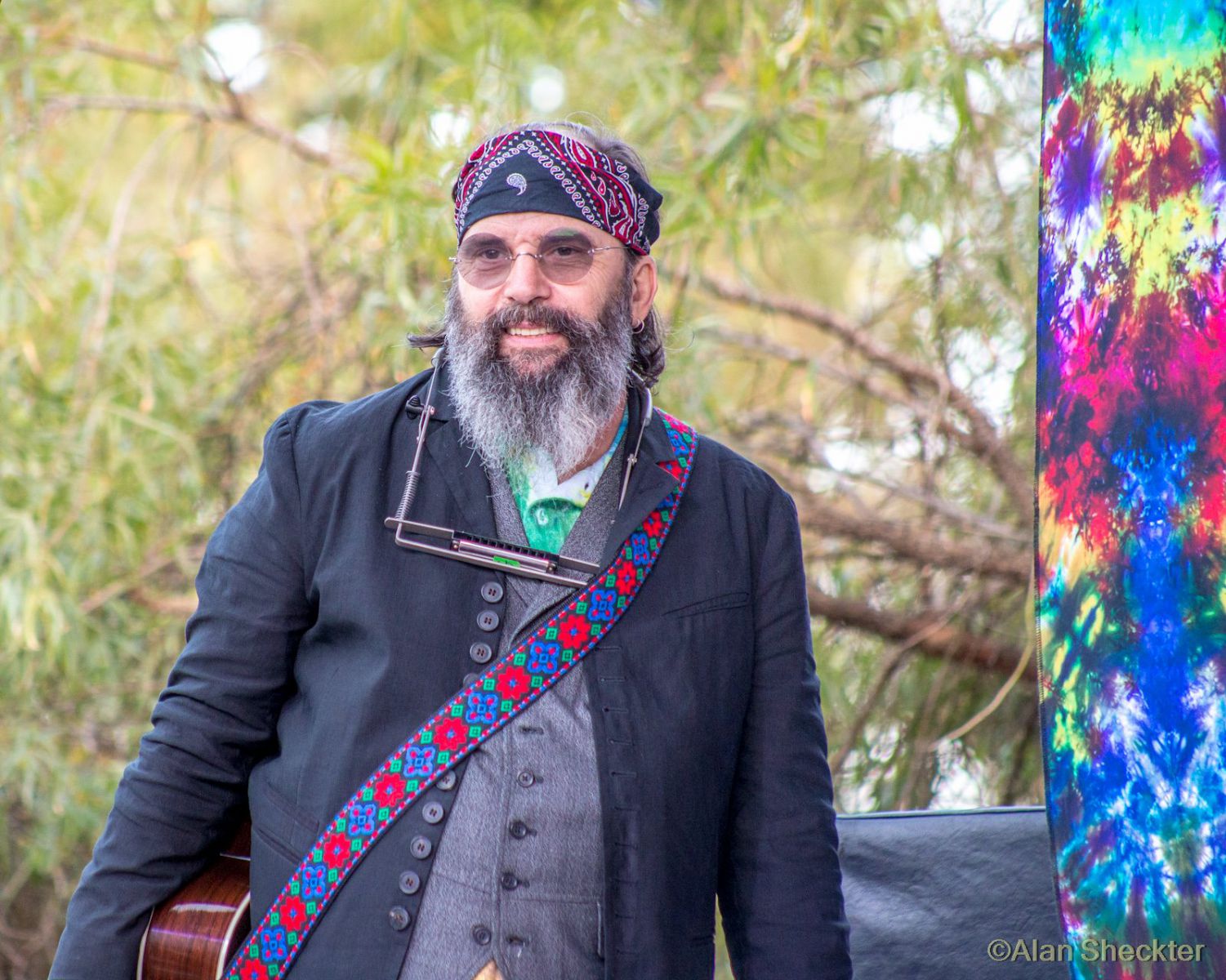 Achilles Wheel, a Sierra Nevada foothills psychedelic rock 'n' blues band of regional renown, turned a whole lot of heads and continued to gain new fans with a spirited min-stage set of crafty new originals including a particularly robust "Heal My Soul" with Popper as well as such familiar pieces as a 12-minute "Shakedown Street."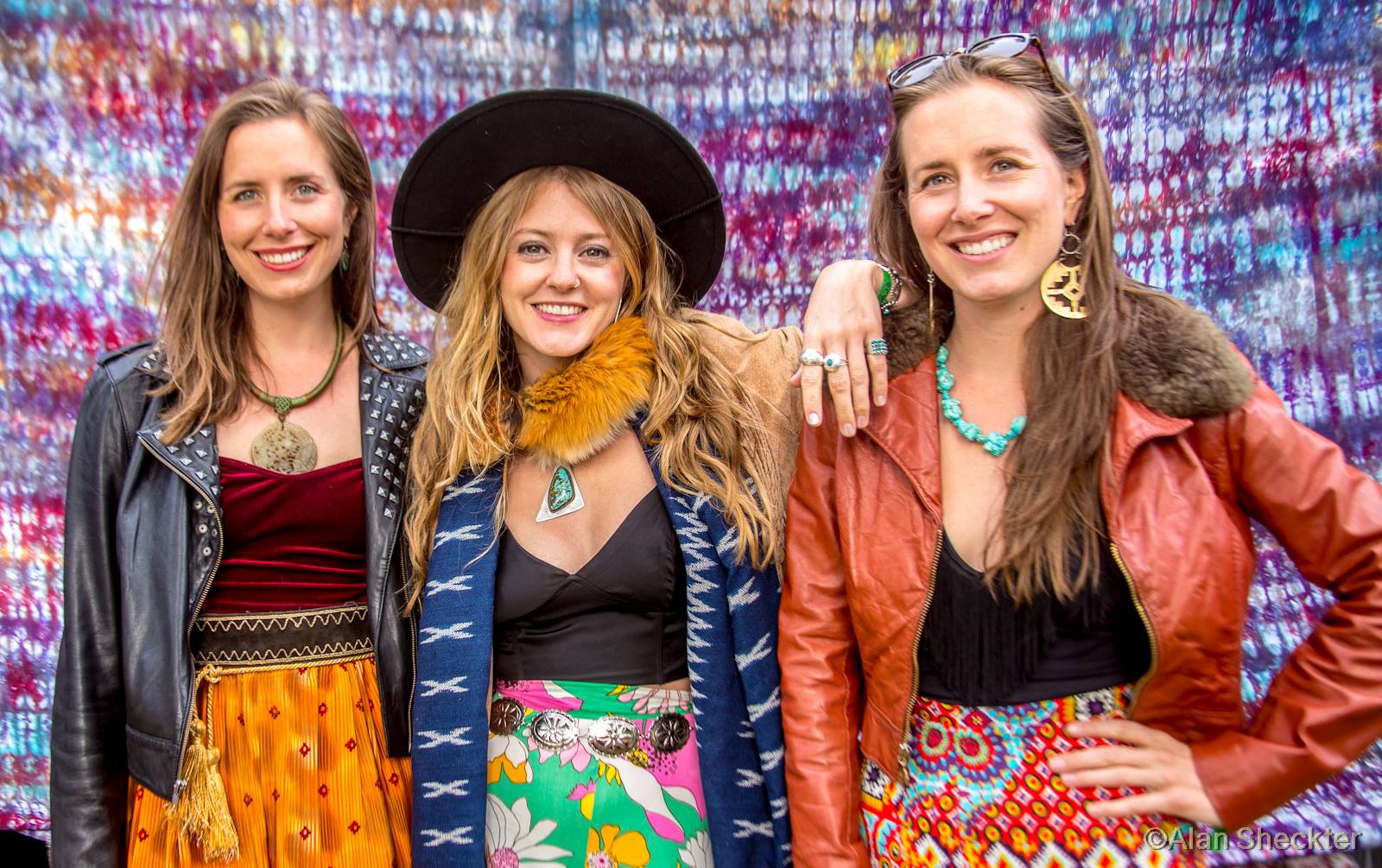 The T Sisters were one of the second stage highlights. Led by the three free-spirited Tietjen sisters of Oakland, the emerging folk and roots band, and guest guitarist James Nash (Waybacks) charmed old fans and new with superb triple harmonies on "Goin' Down the Road Feelin' Bad," The Grateful Dead's "Bird Song," as well as originals such as the set-ending traveling song "Woo Woo" with Popper."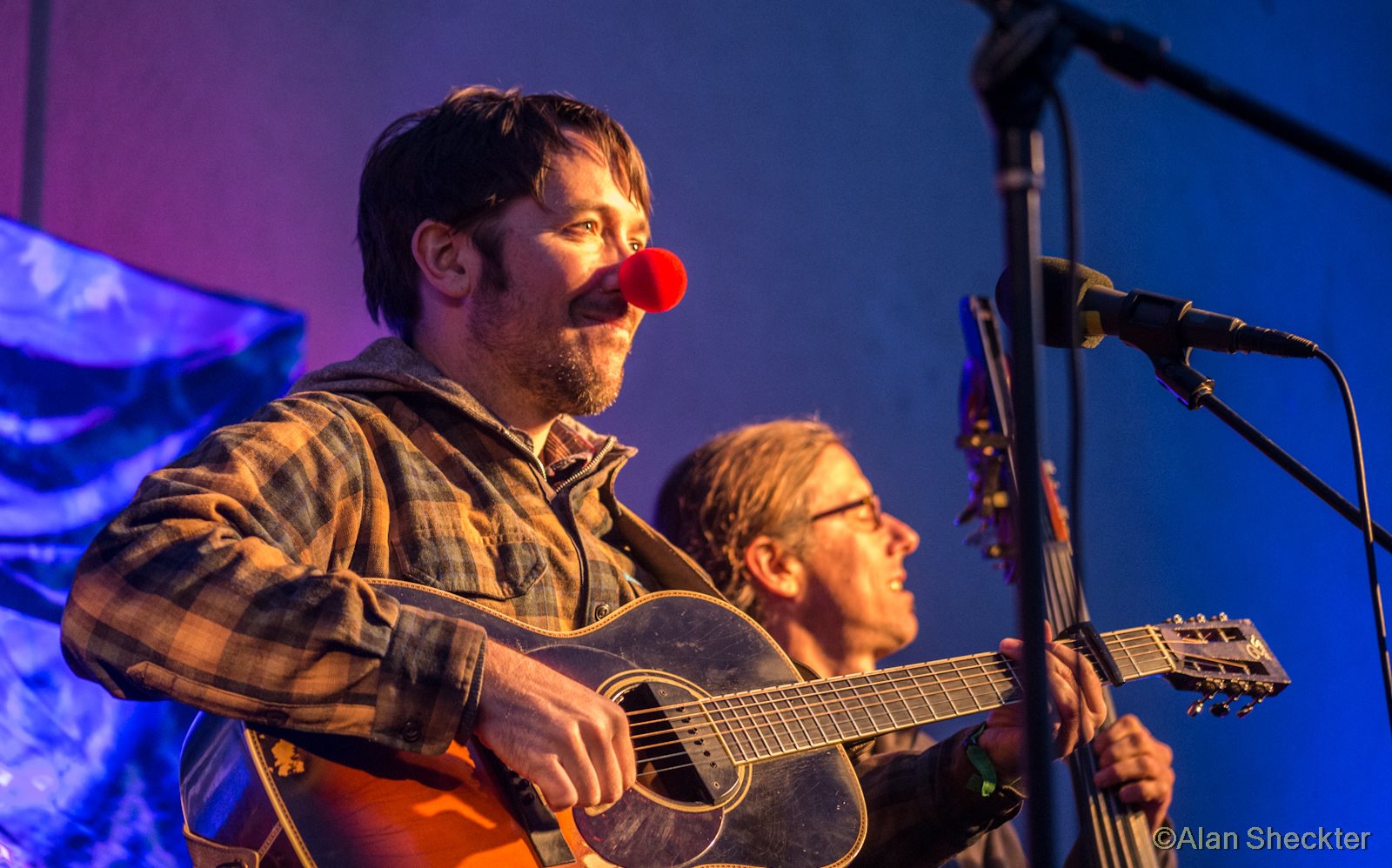 Led by Nat Keefe, Eric Yates, and Bryan Horn, the friendly faces of veteran Bay Area quintet Hot Buttered Rum also delivered their brand of lively progressive bluegrass in fine form during their time-limited second stage set.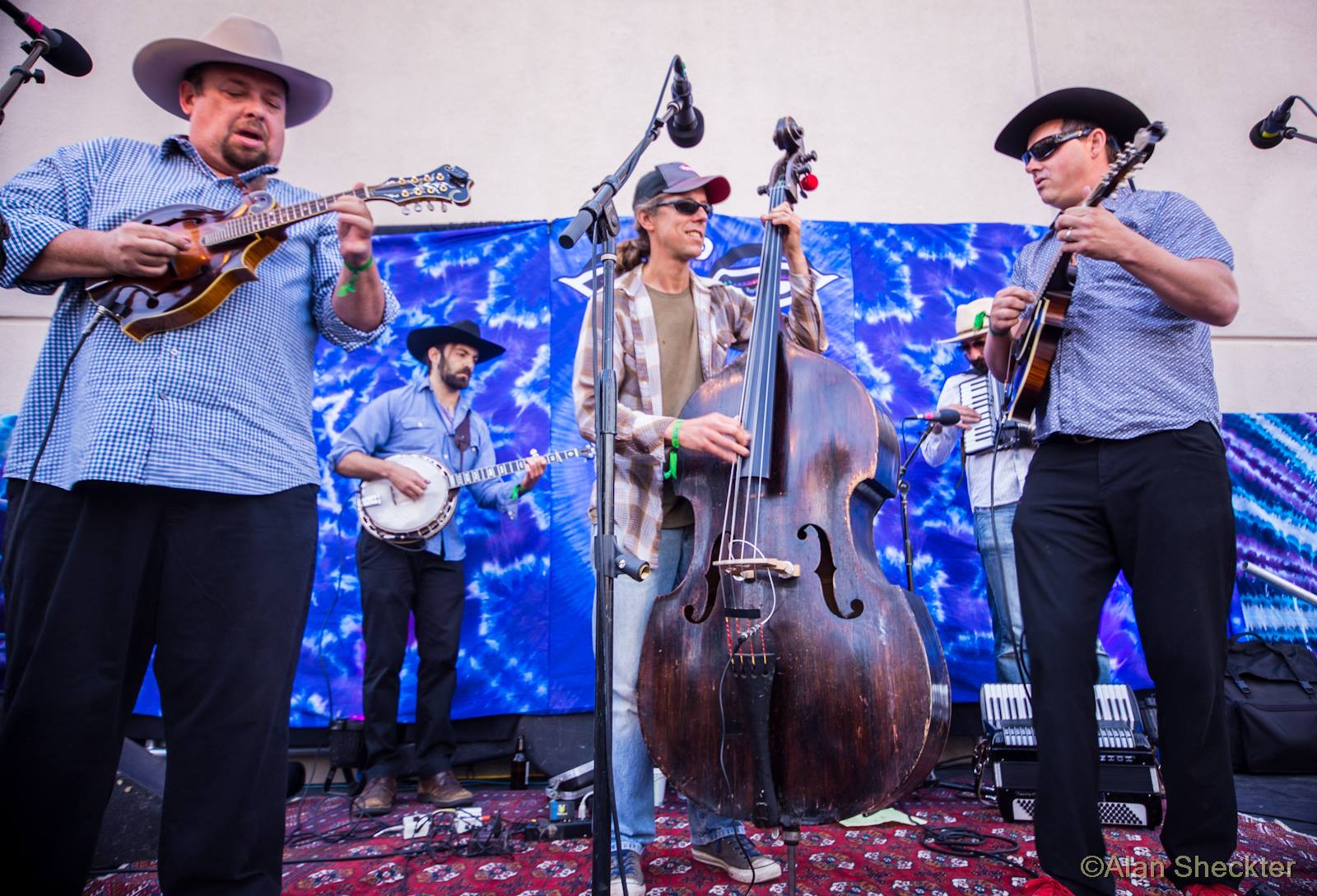 The Grateful Bluegrass Boys also delivered a fine side-stage set. The band consists of Aaron Redner (formerly of Hot Buttered Rum), David Thom (David Grisman, more), Bryan Horne (Hot Buttered Rum), Ben Jacobs (Poor Man's Whiskey, Achilles Wheel), and Isaac Cantor (Dusty Green Bones Band).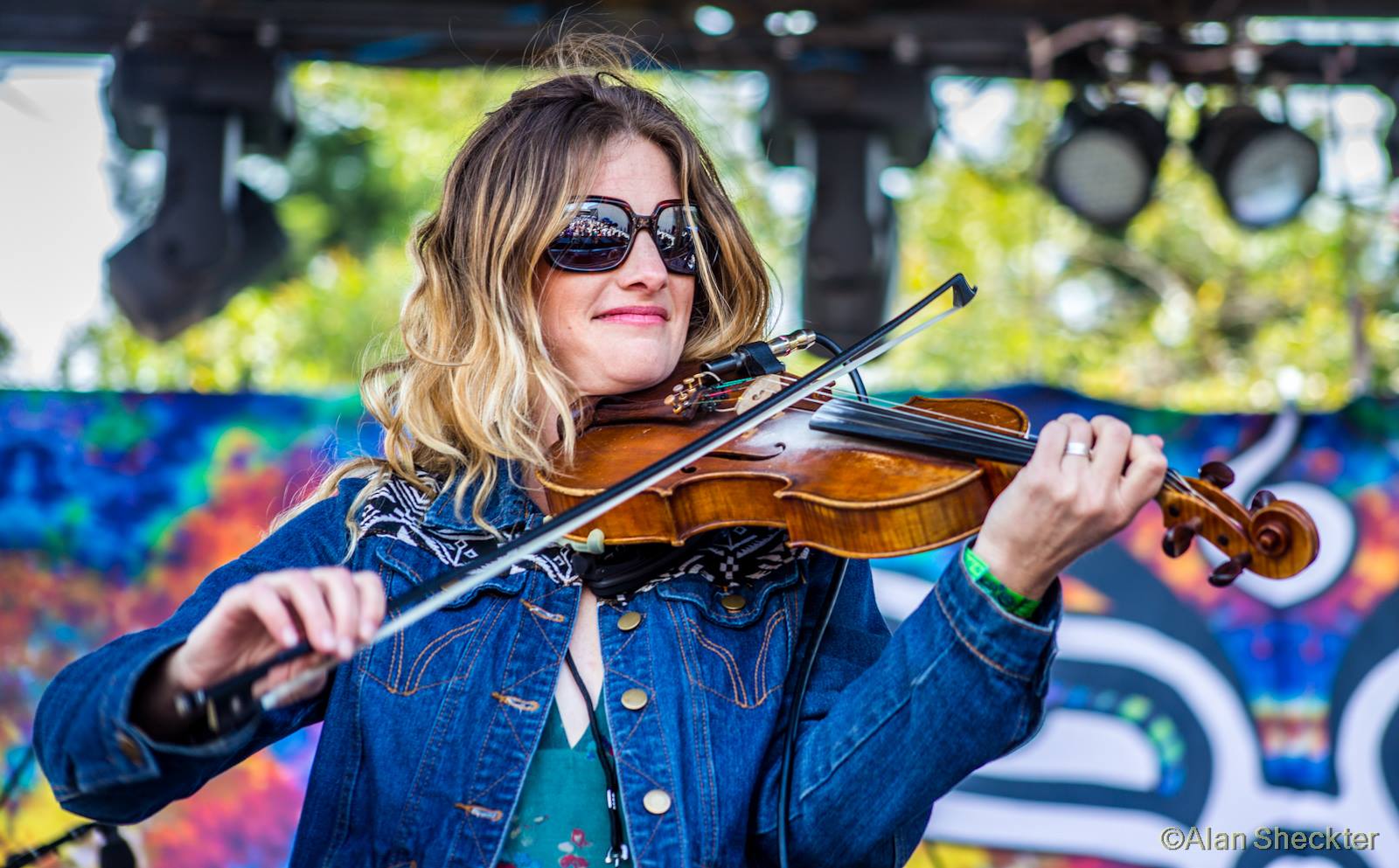 Earlier in the afternoon, Lake Tahoe's Dead Winter Carpenters, featuring Jenni Charles's fiddle, Jesse Dunn's rhythm guitar, and Dave Lockhart's double bass, kicked off the main stage activities and Terry Haggerty (Sons of Champlin, Terry & The Pirates) serenaded the event's early arrivals from the side stage. Preceding the Dead Winter Carpenters set, Warm Springs Nation member Quiltman spoke briefly in honor of the late John Trudell.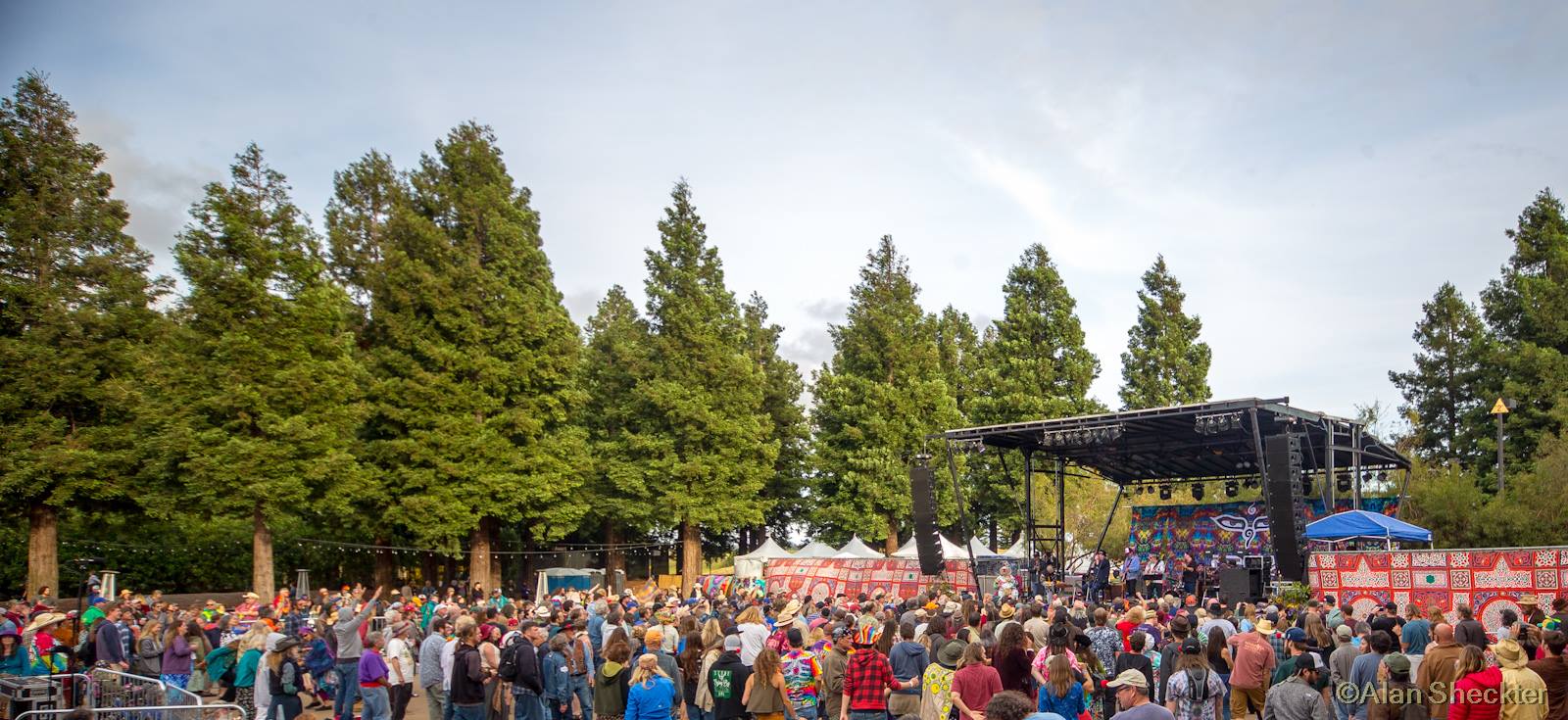 The solar-powered concert venue is a 3,000 or so capacity charming  courtyard situated in the middle of what is known as SOMO, (Sonoma Mountain Village), which, when built out over the next dozen years, is expected to be a walkable, bicycle-friendly community with lots of retail space and more than 1,500 homes.