Ween played the Chicago Rivera Theatre 3/19 & 3/20 2022. Watching the previous shows' setlists come out, I had an idea of what songs we would hear on this Spring Tour. I scrambled to jot down a few tunes I thought for sure would show up in Chicago. My predictions included "Dancing in the Show," "You Fucked Up" or "Blarney Stone," "She's Your Baby" or maybe "Tender Situation," "Tear for Eddie" - one of those sappy songs, "Don't Get 2 Close 2 my Fantasy" and sure, "Touch my Tooter" again. We checked into a local motel as the Ween friends began to assemble. Our soon-to-be sweat siblings had been in Detroit the night before. It was a Piss Up a Ropener! The anticipation was growing, spontaneous smiles were showing and the mischief that goes along with Ween magic had made its way into Chicago's Northside for the weekend.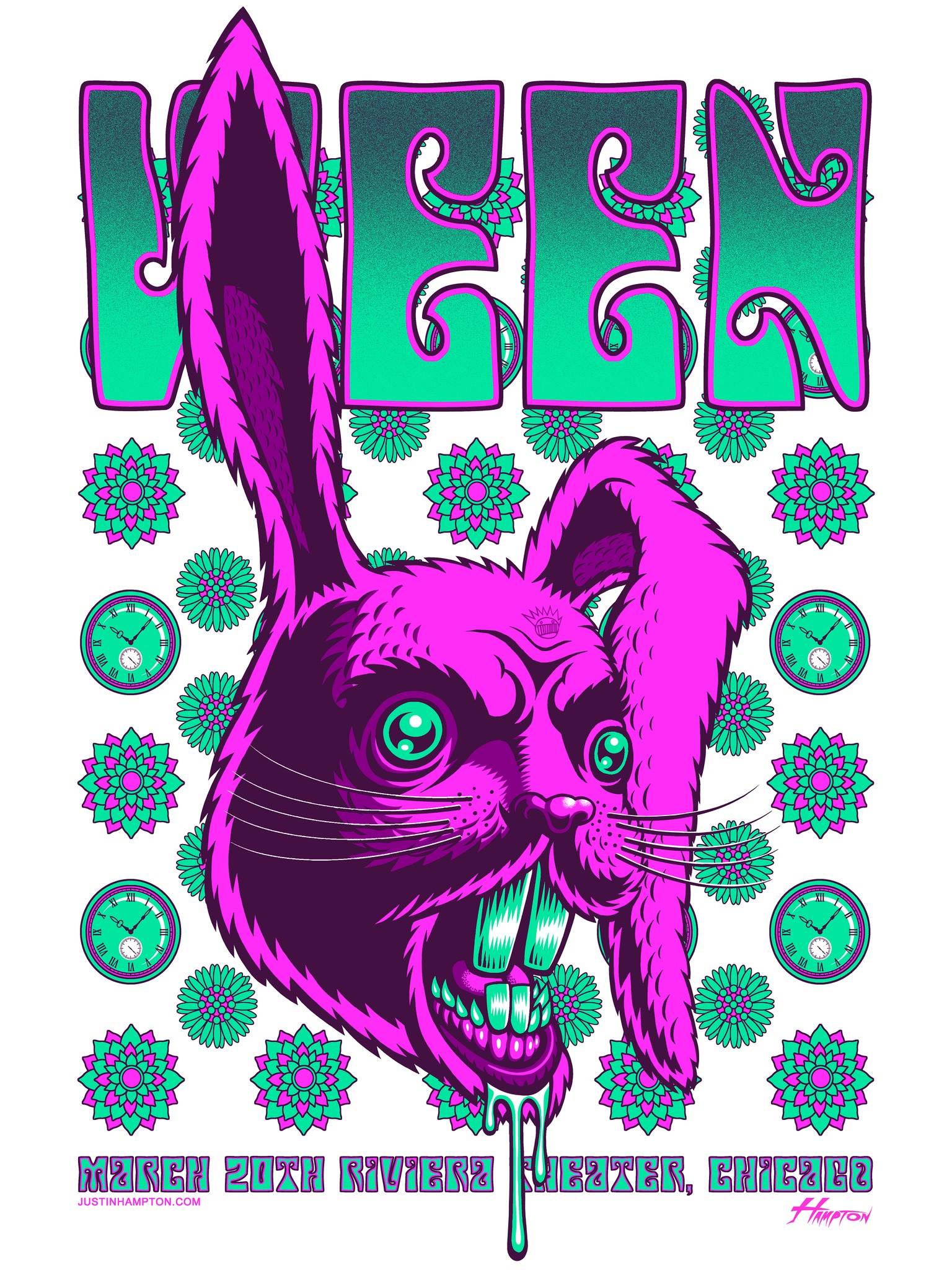 The merchandise offered included a Chesire Cat, made Ween-dirty poster as well as the White Rabbit. They offered God Ween Satan on vinyl as well as Ween: At the Cat's Cradle 1992. I snatched up the live shit and found my seats on the balcony. There's always a guy with a yellow shirt on the floor so I prefer to watch him in action than be a victim to the infamous yellow shirt guy. I mean, it is his one night. Let the guy have some fun. But I have precious cargo that can't be compromised. (Update my vinyl was warped but thankfully plays okay. That's so Ween)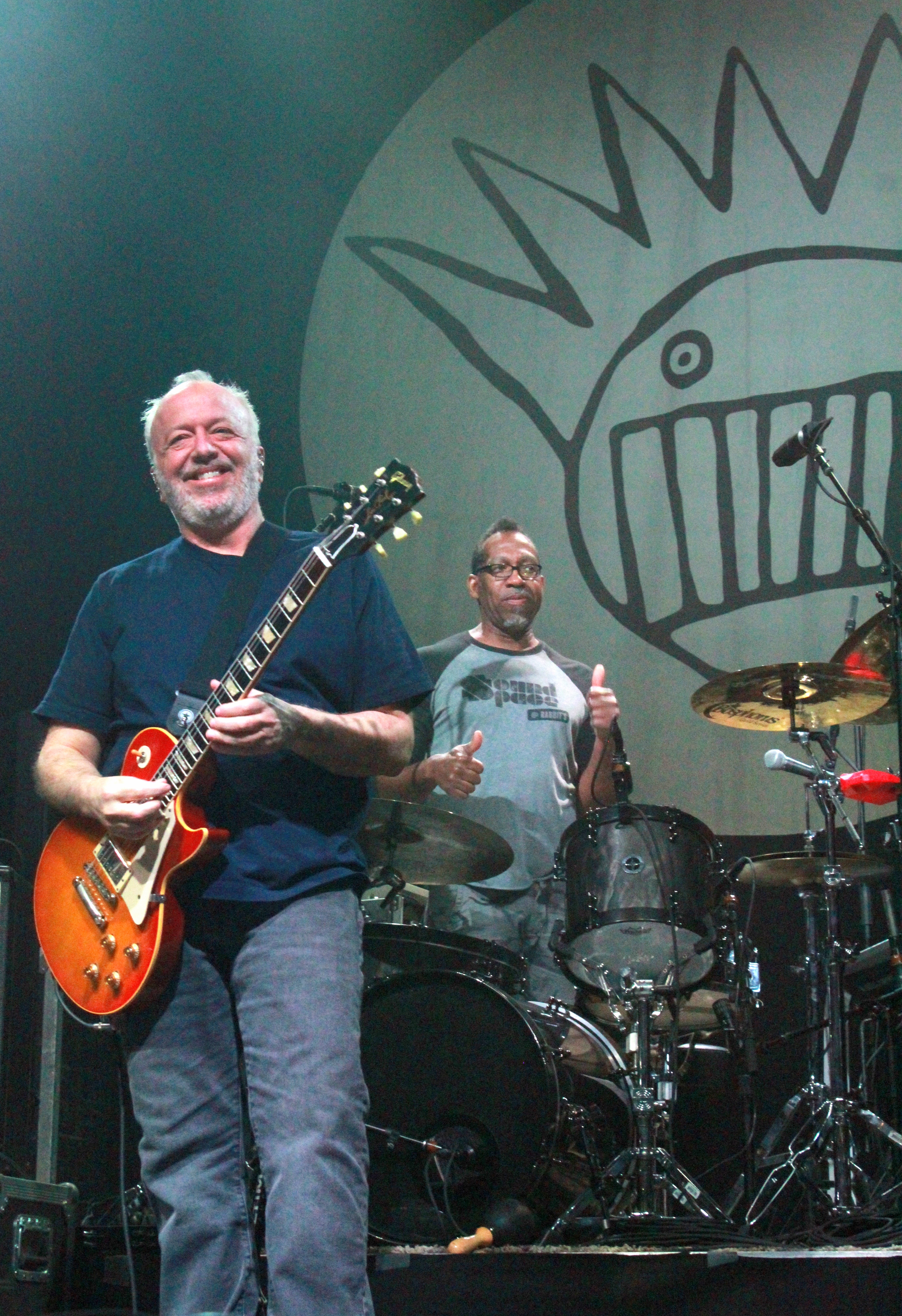 The Rivera was clean and tidy and ready to rock. The early ones were not Phish fans, let's just say that. It was a mirage of misfits and odd fellows. I feel so at home at a Ween show. You don't have to be pretty to like Ween. The venue did not require vax cards or masks. They did require a regular ol metal detecting wanding, the old standard wanding when you walk in was a welcome return to regular show going. Why yes, I will be wanding at the show tonight. No flashy plastic people, just crusty punks ready to rage and spend their whole week's paycheck in one night shuffled into line for merchandise before it sold out. The bar lines were open and ready for service. We were all fed royally on musical daydreams. The show is the thing mang!
Receding hairlines, long ponytails with black baseball caps, countless shapeless hoodies embraced the pale skin scumbags like me. It was a dirtbag prom complete with brewery gear, misshapened caps, tye dyes, sparkly glasses, kitten ears and tails, and long underwear tuxedos. We were ready to party! The husband and I thank you very much. We kept it cool till the band started.
Showtime was listed as 7:30 pm which seemed early for a Saturday night show in Chicago over St Paddy's day weekend. Of course, they didn't take the stage at 7:30 but by 7:49 there they were, shining the Boognish of Justice from the stage. I don't want to be uptight about it mang. Buckled up and beamed up, Ween warmed themselves into it with a classic "Did You See Me" opener. For me, it's better than "Buckingham Green" so this was a good sign. Music has a learning curve. If you aren't willing to stick it out and hear the stuff that you don't necessarily gel with right off the bat then you have no place at a Ween show. Shit, if you listen to their albums and don't have the patience for it, I'm not sure how you ended up at a Ween show.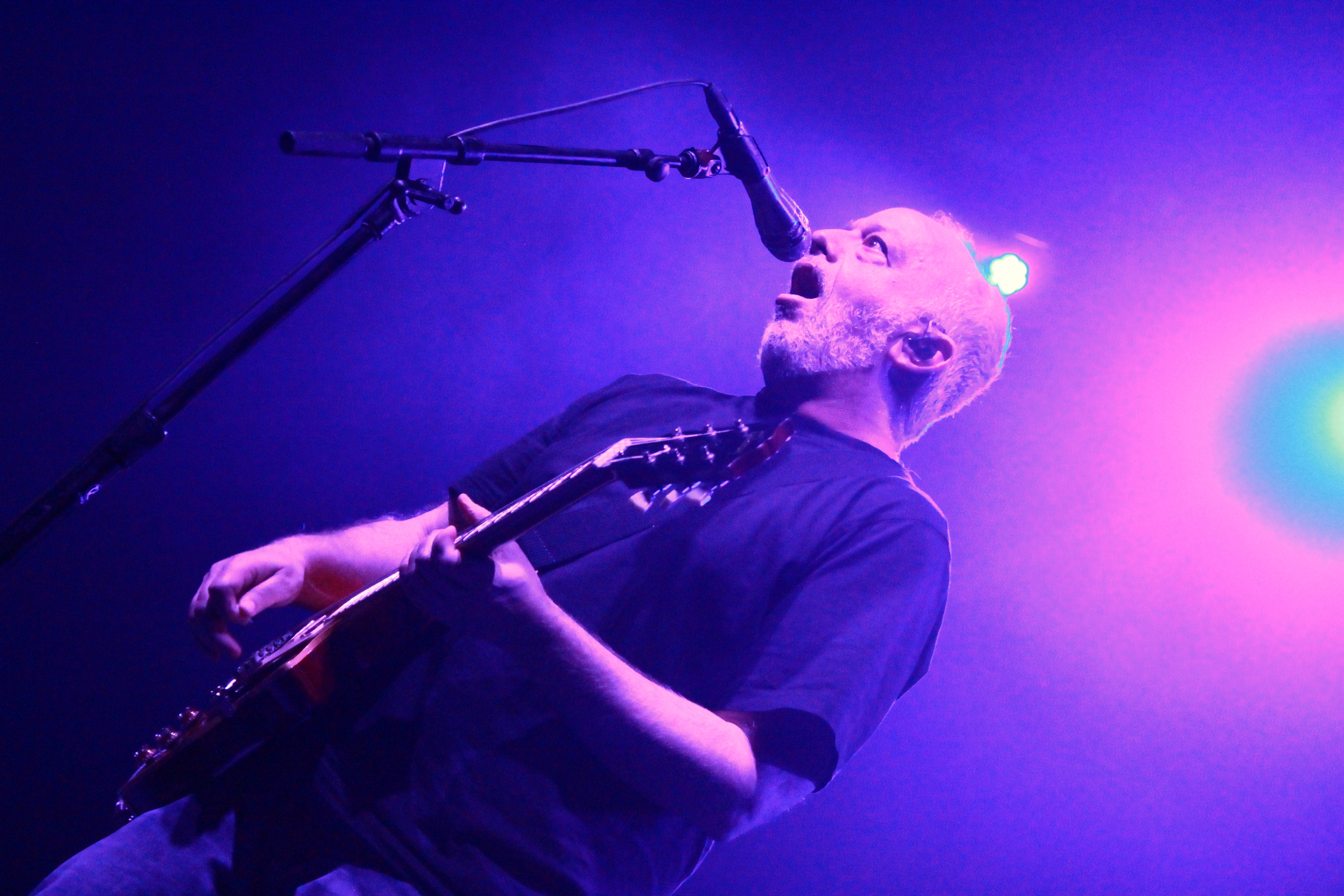 The rainy evening was perfect for a tidy tight "Bananas and Blow" to garner the crowd's adoration. I was particularly enthused once they launched into "Dr. Rock," ope! Nope! It was "With My Own Bare Hands," a particularly gritty loud version too. Now the wings were extended and we were flying. There were no big surprises although "Cornbread Red" was a treat. They played it 4 shows ago so no real shocker to hear it on a Saturday night here in Chicago. With no set breaks and no opening band, The entire package is what makes the ticket totally worth it. You may hear the same song 6 times in a tour but you will probably not hear it the same way so my snobbery about rarities on tour is not really worth salt.
It was a perfectly timed, well-rounded Ween show complete with the little silver-haired lady that looked like she was searching for her seat. She was small in stature with her coat on and her phone out as if checking what seat she was assigned. The best part? During "Learning to Love" as she stumbled through the balcony someone tried to get by and she screamed in their face, "DO DO Dodododododododo DO DO dododododododo!" She rode that rail and forgot about finding her seat. Moments like this are brought to you by Ween.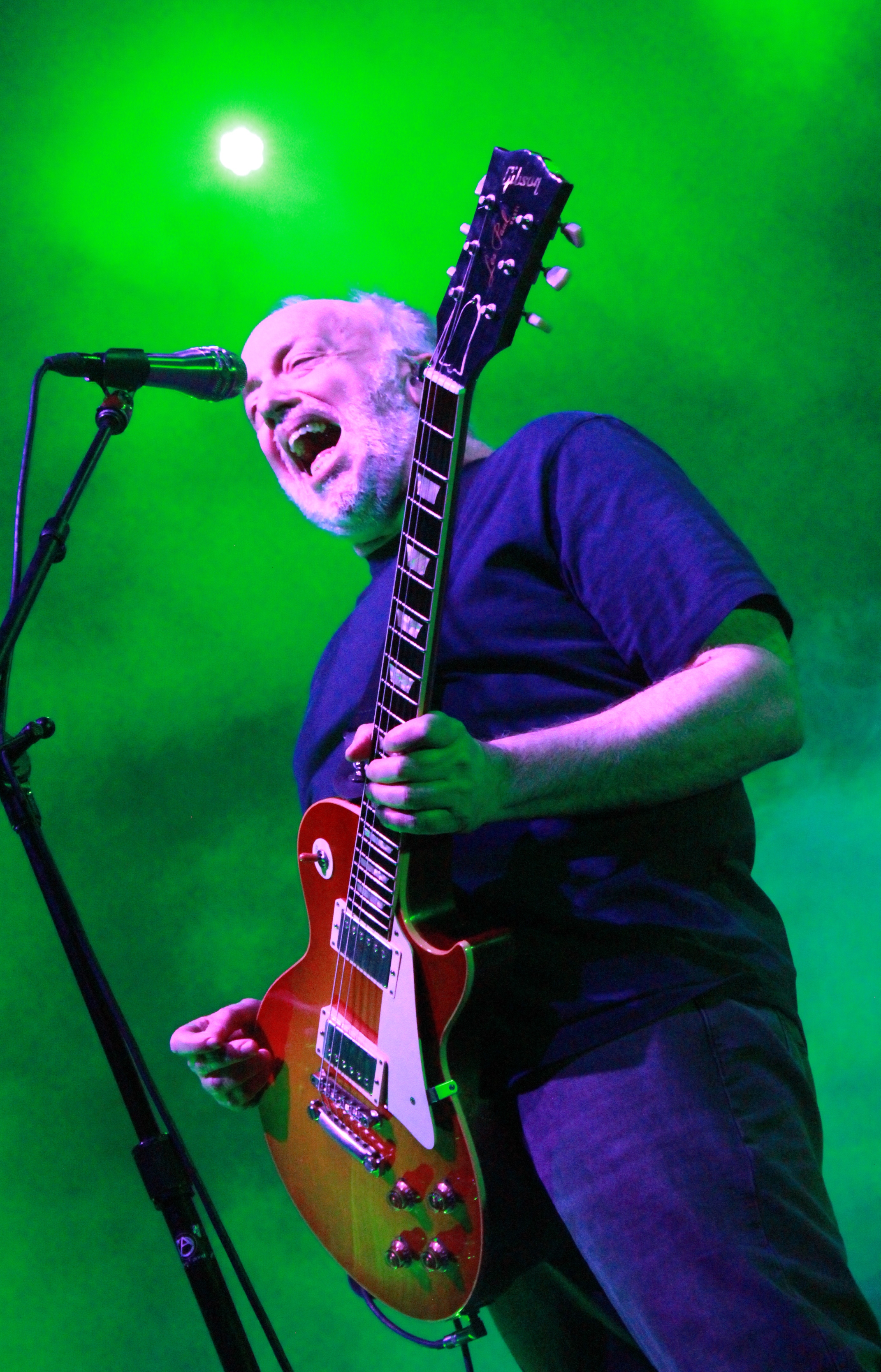 Poppa Gener celebrated his birthday on St Paddy's day so he must have been feeling the high of that birthday love. He was on peak again with a point and a wink, doing that thing he does. I smirked at the idea that maybe it wasn't Cornbread but rather Irish Soda Bread. It's been a gluten-filled week my fellow Weenies. Gener dropped the guitar and the strobe light ramped up for an out-of-this-world "Take Me Away." Thank You! I gotta get away from the grind and this was my chance.
"Take Me Away" can at times go jazzy but not this version. It went into a Mothers of Invention grunge, falling apart at the seams. Claude kept it all together with a simple high hat rhythm until it syncopated and the single spotlight captured Poppa Gener. It was a perfect segway into "Waving my Dick in the Wind." If it all goes right I'll be in your arms tonight. Like the Allan Ginsburg of the music scene, Poppa Gener Howls.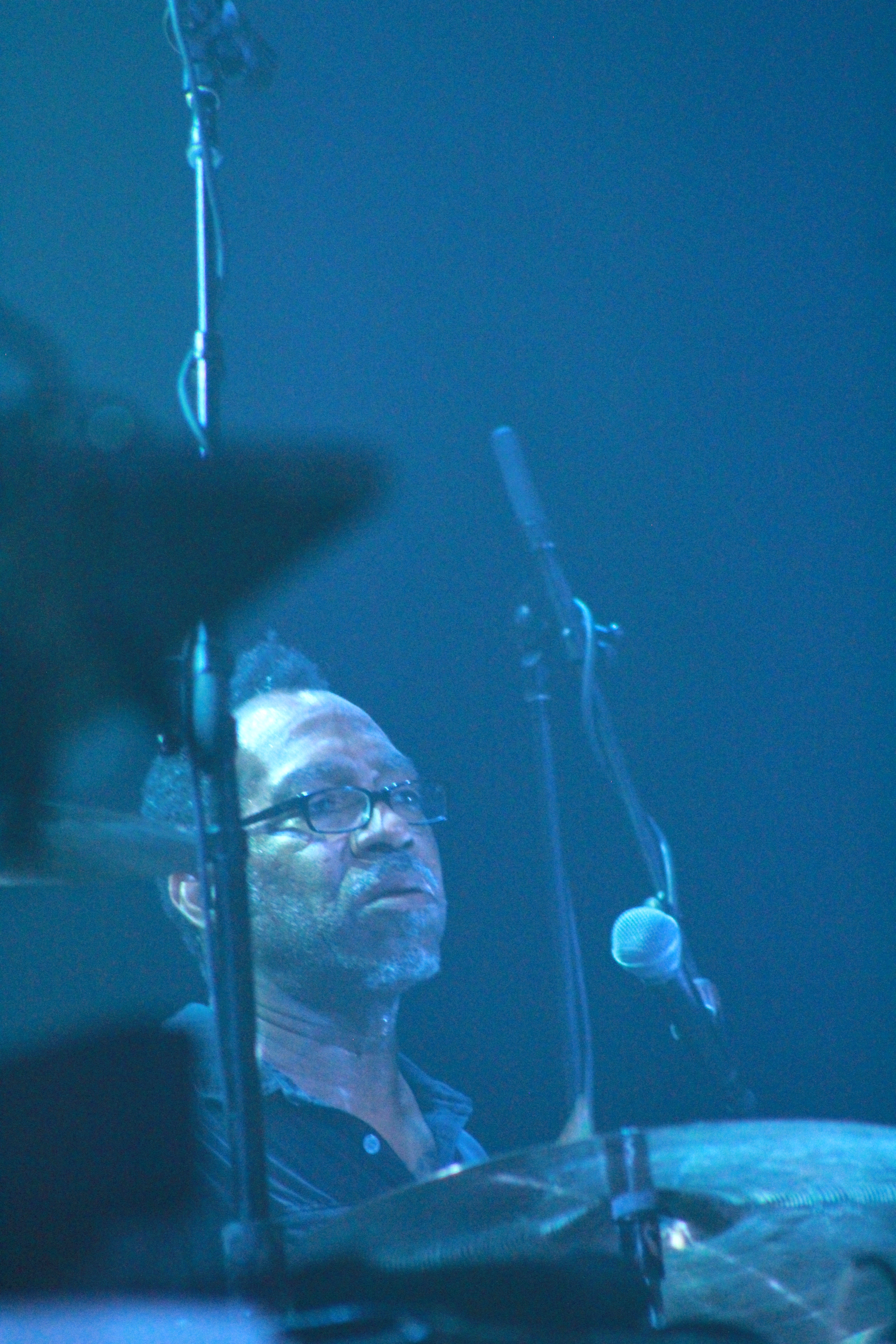 The crowd sauntered around as the rock heated up but once again, Ween brought the focus back to the stage with "Object." It was getting sexy in here while we all bust a gut at the awful terrible things this song sings about. Ya gotta have fun. If you are a Ween fan you know these lyrics are clearly a passing feeling and not reality. But I'm sure they are reality somewhere. This dirtbag prom is all about getting too drunk and grinding your neighbor, not emotions or political correctness. It's my one night off, ok?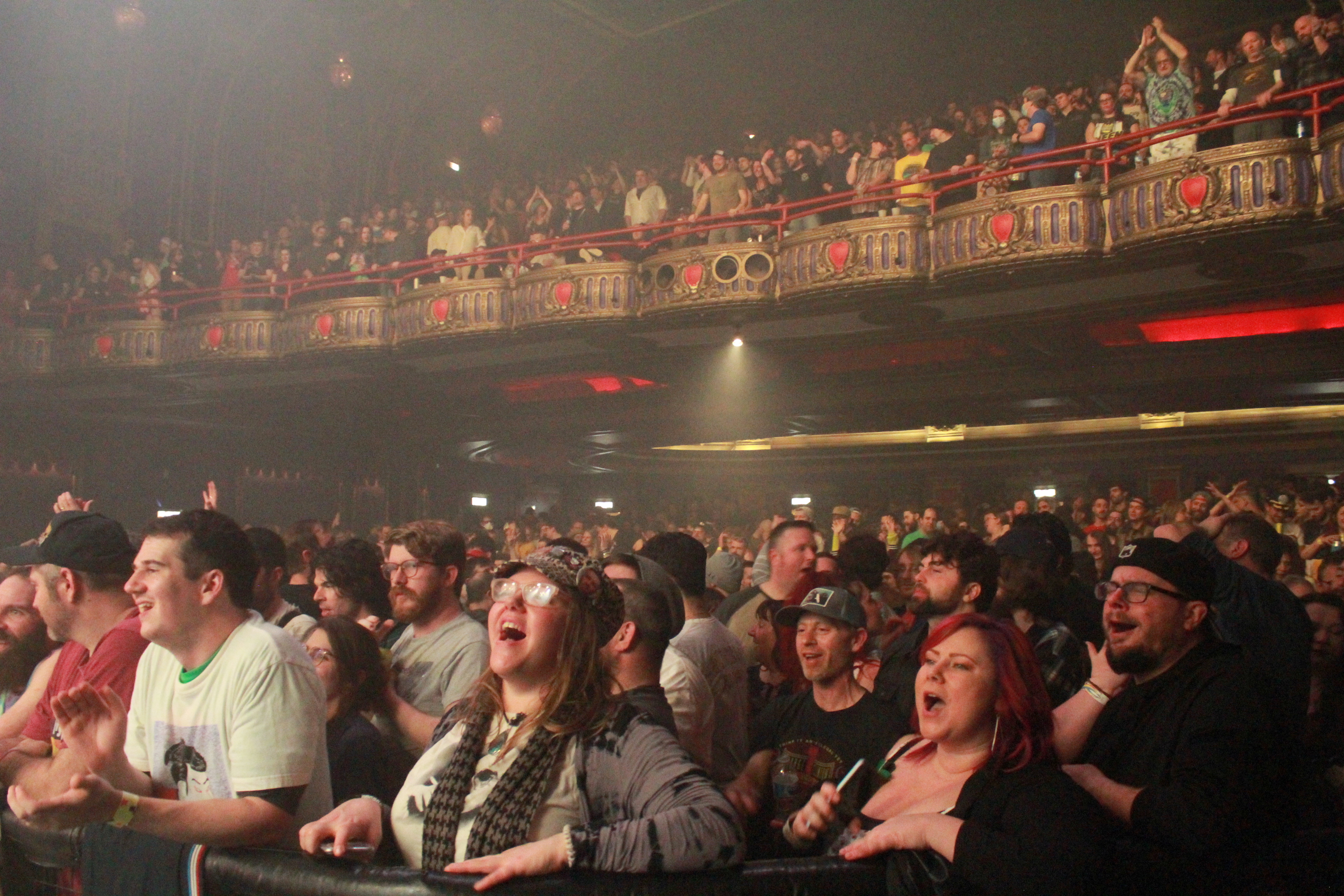 Besides, for the most part, Ween is a total sausage fest. Any females here look fresh out of a Jordache ad and they're enthralled by their tallboys of Bud Light, just happy to be out of the house. Jersey has come to the Northside of Chicago and the marriage is total trash of the highest order. I love Bon Jovi, so what? I'm living on a prayer that they do NOT play "Roses are Free" tonight. Please for the love of all that is holy, please Ween. Just don't.
Then came "Doctor Rock." I thought I heard it dripping out earlier but indeed it was here now. They did a Dumpstaphunk-y "Voodoo Lady." Yesssss, my husband got one off his Ween Bingo card. They did "Back 2 Basom." I got my "Don't Get 2 Close 2 My Fantasy" as predicted. I took a bathroom break and yes, there was someone with a full joint just lit up smoking like it was the high school bathrooms all over again. Man, I love Ween.
They played quite a bit from the Pod including "Can U Taste the Waste?" "Captain Fantasy," "Boing," "Dr. Rock," and "Demon Sweat," now playfully renamed Deanmon Sweat. The band took a few sips from their red solo cups and "Kept the erection up" with "Stroker Ace." Somebody handed Deaner a tee-shirt from the front row. He played it off legit. Good ol' "Play it Off Legit" is more like a stand-up comedy bit than an actual song. We were grateful for a low-key moment to catch our breath.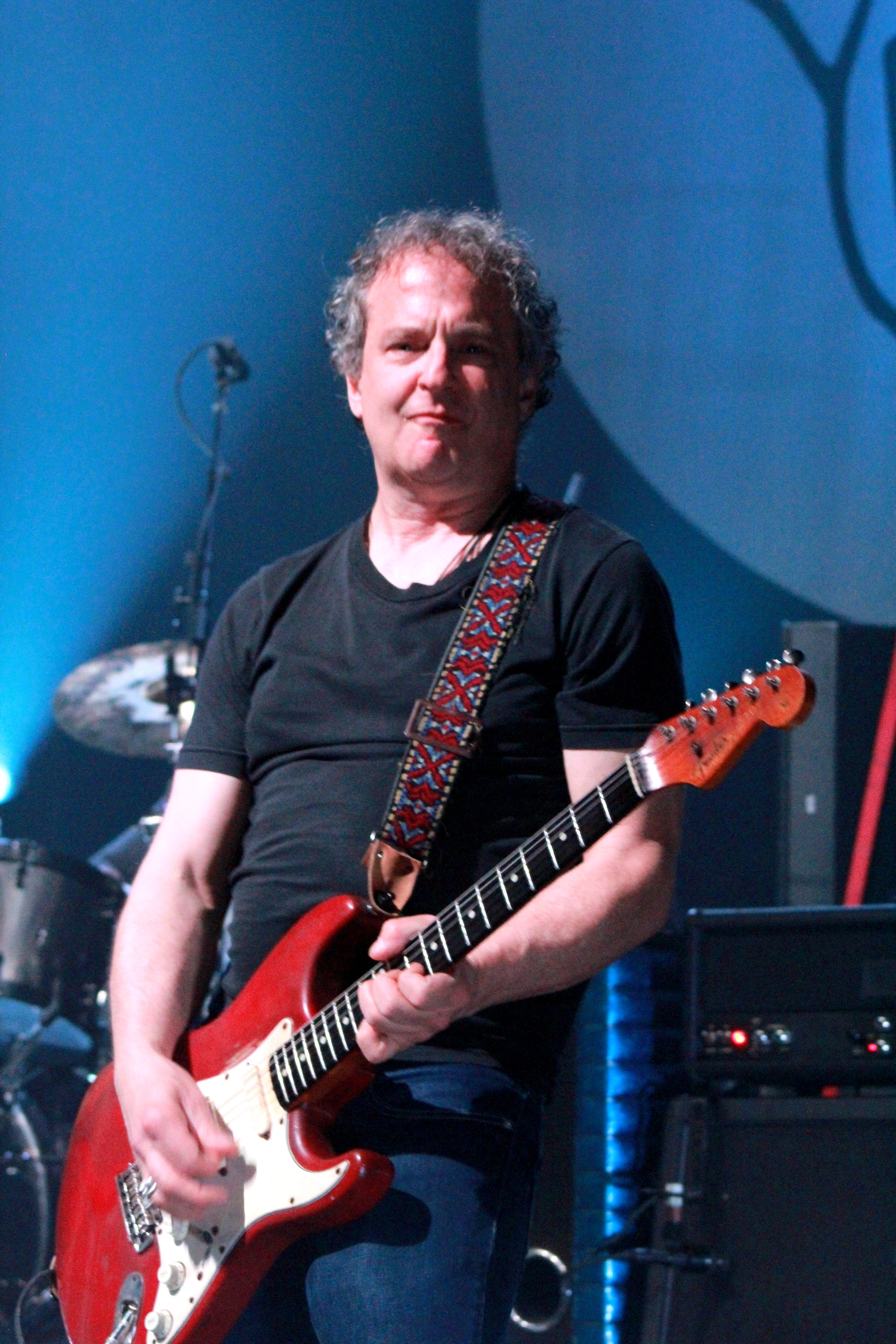 "We wrote that song. It's all ours." Ween loves ugly babies. "The Argus" on this particular Saturday night was stunning. It was sandwiched in between "The Stallion pt. 5" and "I Got to Put the Hammer Down." Nothing was better than the "Fat Lenny" that followed that up. The lights were shining on the stage like a pyramid and we were instantly transported to the time of Gods. That song they made about Fat Lenny may have been just to rile him up back in the day but imagine being Fat Lenny now? "Ween wrote a song about me" probably feels pretty good. Time heals all wounds. Fat Lenny! You WILL have your day.
Glen was on fire albeit just out of my view on the left balcony. He was banging the keys so well, I had to move to go take a peek. Ope! There was Gene also sitting at the keys with Glen. No Wonder! The crowd was at peak dedication from the front rail to the back of the house in the nose bleeds section. "Never Squeal" gave Claude the spotlight and that "Take Me Away" where I heard Claude holding it all together finally came to fruition. Claude's drum solo answered all my questions about life.
All the questions of life can be answered with one song: "You Fucked Up." In case you were wondering.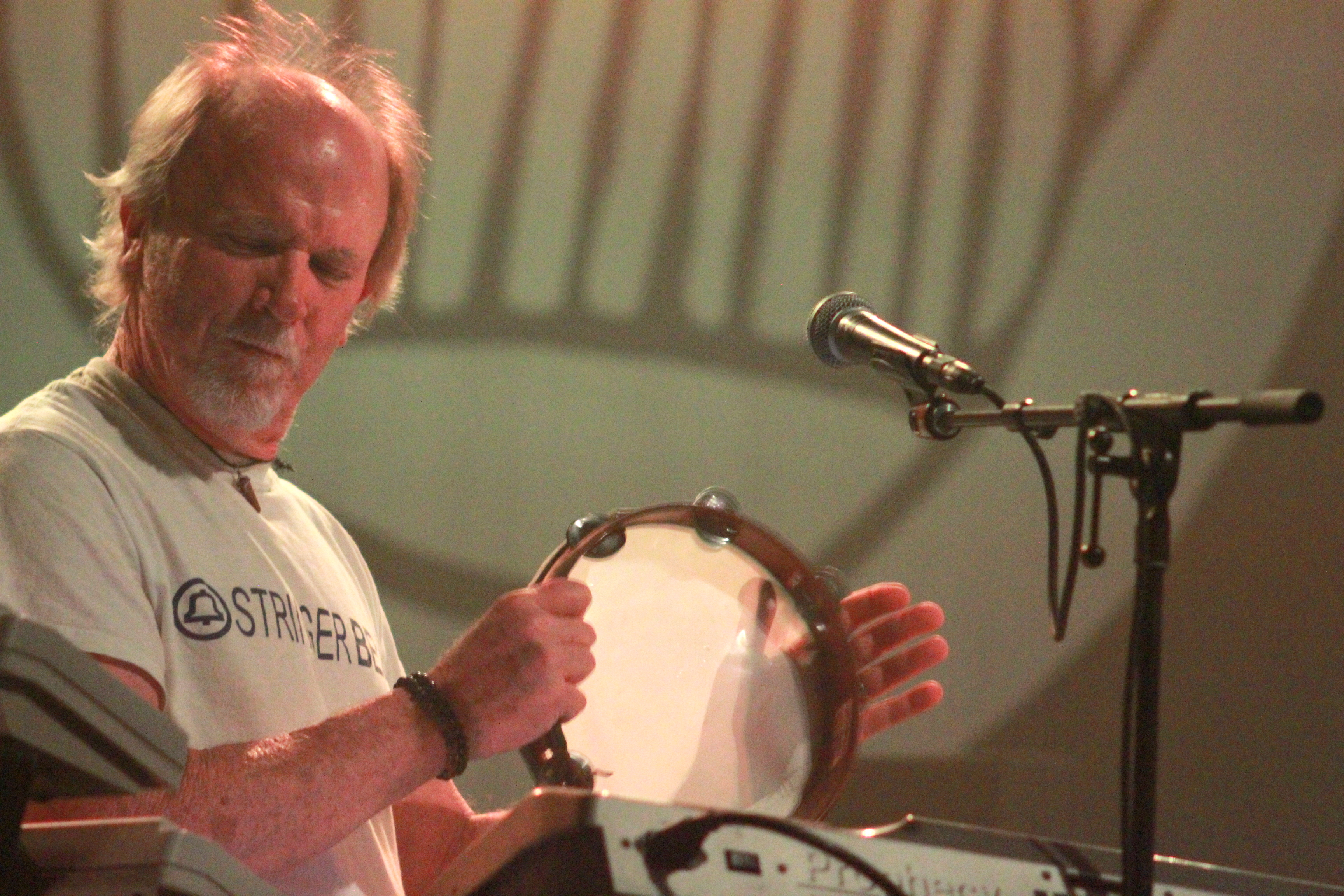 The pure majesty of the band having fun with their sold-out audience on St Paddy's day weekend in Chicago was on regal display. They left the stage for a minute but they didn't make us wait long for the encore. They returned to stage with "Polka Dot Tail" which pleased me. I have a dog that I got from a family. I renamed him Schnarf but they called him Polka Dot, so it was a tender moment. My 16-year-old cat is named Booger but he prefers to be called Monsieur Boognish because he is French. My other dog is named Sasha for obvious reasons. I didn't even realize that I always want a "Freedom of 76" but that was okay. I had no complaints. A different Chocolate and Cheese tune, "Spinal Meningitis" came next and what was that?! They added more treatments and it sounded so weird and almost David Gilmour-esque.
It's just another reason I love Ween so much. They are constantly evolving. They grabbed a song from what? 1997? And revamped it, played with it, took it out for a test spin and we loved it. They have fun. We have a blast. Gener grabbed the acoustic guitar and they launched into the final song of the evening, "Buenos Tardes Amigo." There is something so fulfilling, so entrenching, so utterly heart exploding to know that this band ain't going anywhere. Ween is a band I can count on. I hope we will see each other again.