Ohio's up-and-coming jamband powerhouse, The Werks are thrilled to announce their second annual Werk Out Festival, held Thursday through Sunday  September 8–11 at Zane Shawnee Caverns in Bellefontaine.
Building off the success of last year's inaugural event, this year's Werk Out Festival gets even better with two nights of The Werks.  Special guests include the nation's top tribute act, Dark Star Orchestra performing with former Grateful Dead vocalist Donna Jean Godchaux recreating a historical Jerry Garcia Band show for the first time ever.
Additional performers include String Cheese Incident side projects EOTO (percussion, loop and trance duo) & the Kyle Hollingsworth Band (SCI's keyboardist leads a funky quintet), as well as the Donna Jean Godchaux Band (Grateful Dead), Australia's Ganja Giri, super group The Everyone Orchestra, keyboardist Johnny Neel (Allman Brothers Band) and over 50 total bands.
Fusing psychedelic and shredding guitar, a screaming classic rock organ, funk slap bass, and modern dance beats and synthesizers, The Werks have created a style all of their own - "Psychedelic Dance Rock." These highly unique and highly danceable grooves have earned them a devoted following, as well as invitations to perform at some of this summer's hottest festivals, including the All Good Festival, Electric Forest (formerly Rothbury), Summer Camp Festival and Wakarusa.
Dark Star Orchestra continues the Grateful Dead live experience by recreating historic setlists.  They have been acclaimed by Rolling Stone, USA Today and have had five members of the original Grateful Dead join DSO on stage. Along with special guest and former Grateful Dead & Jerry Garcia Band member, Donna Jean Godchaux, this year's Werk Out Festival, marks the first time DSO has ever recreated a historic Jerry Garcia Band performance.
Throbbing bass and thudding beats are the signatures of EOTO, the project from String Cheese Incident members Michael Travis and Jason Hann.  Born out of their shared love of dance music, the duo's M.O. is to take the free-wheeling party vibe of a DJ set to the next level by using organic instruments and innovative performance technology.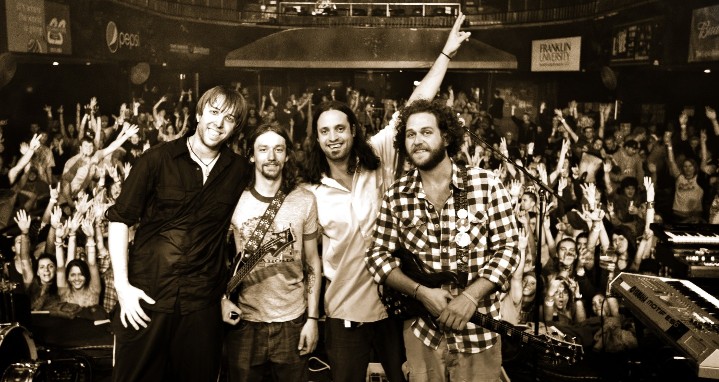 As a member of acclaimed jam masters The String Cheese Incident, Kyle Hollingsworth is revered by both peers and fans for his ability to write and perform in a mosaic of styles, from rock to classical, ragtime to bebop. With solid song material and a slamming new band, Kyle is making his own mark in the new, always-evolving music scene.
Donna Jean Godchaux got her start at Muscle Shoals Sound Studios and Fame Studios, performing with Elvis Presley, Percy Sledge's and Boz Scagg, before later joining the Grateful Dead and Jerry Garcia Band.  Her band fuses music drawn from her tenure as a member of the Grateful Dead as well as originals of their own.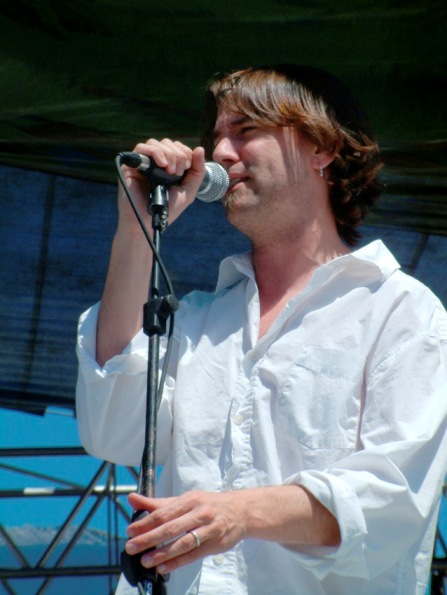 The Everyone Orchestra conductor/founder Matt Butler has taken its participants, both on stage and off, on improvisational journeys with the most diverse of lineups. Tuning in to his energy, the band and audience utilize The Conductor as their pivot to the set mood of each passing jam as The Everyone Orchestra balances the challenges of live group improvisation with triumphant tension and release conduits of music which head deep into the soul.
Ganga Giri personifies the sound of Traditional Australian Didjeridu creating a powerful rhythmic style. The ensemble mixes pumping, percussive Didjeridu, fat tribal beats, funky dub bass lines, ethnic instruments and world percussion sounds to create a unique tribal-technological, deep earth dance experience.
Although not a household name, keyboardist Johnny Neel is a Grammy award nominee, recognized for his work with the Allman Brothers Band, Lonnie Mack and Gov't Mule. His songs have been recorded by the likes of John Mayall, Irma Thomas, Travis Tritt and many others.
Rounding out the rest of the lineup includes Jamie Janover, Family Groove Company, RoeVy, The Twin Cats, The Floorwalkers, Fiddleworms, Romeo Champagne, Jones for Revival, Blue Moon Soup, Wheels, Soul Rebels, Fletcher's Grove, The Folkadelics and Glostik Willy.
The Werk Out Festival is produced by AlchemyHouse Presents, Funky Bean Productions and The Werks Music, LLC