In an unforeseen rendezvous of legends, the inimitable Bob Dylan ambushed the atmosphere at this year's Farm Aid, held at the pulsating Ruoff Music Center in Noblesville, Indiana, on a Saturday night that now glimmers as a golden note in music's ever-evolving tapestry. His spectral appearance was an unexpected gift, brilliantly gilding an already illustrious lineup featuring the likes of Willie Nelson, Neil Young, and Bob Weir, among other musical titans.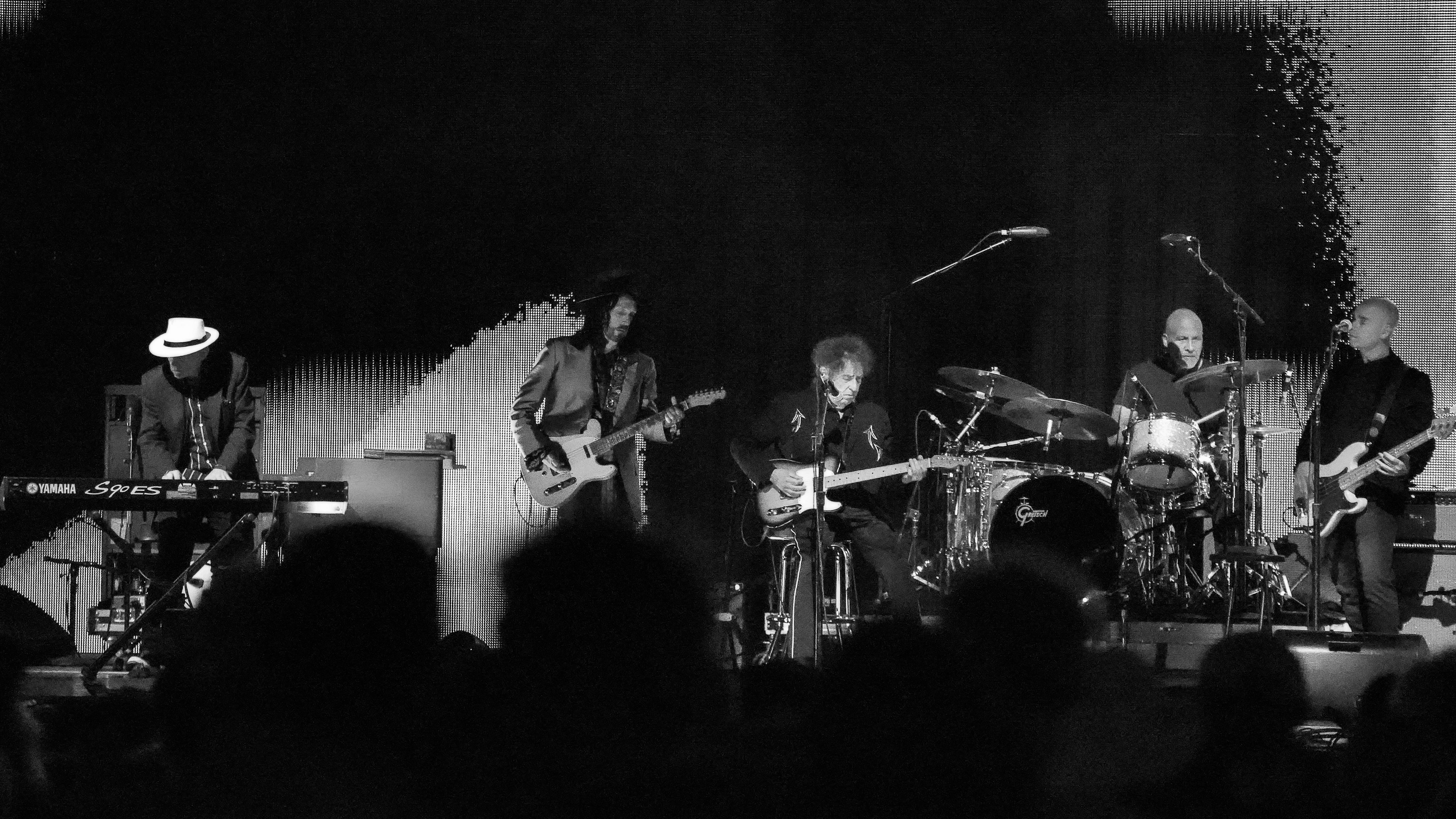 The crowd, a sea of over 20,000 ardent souls, rippled with surprise and fervor as Dylan emerged from the shadows, armed with an electric guitar—a companion he hadn't publicly serenaded with in over a decade, having been seemingly inseparable from his keyboards in recent years. With no introduction, no heralding fanfare, the man simply let his presence and the first chords of "Maggie's Farm" speak for themselves, commencing a three-song set that would send reverberations through the adoring mass.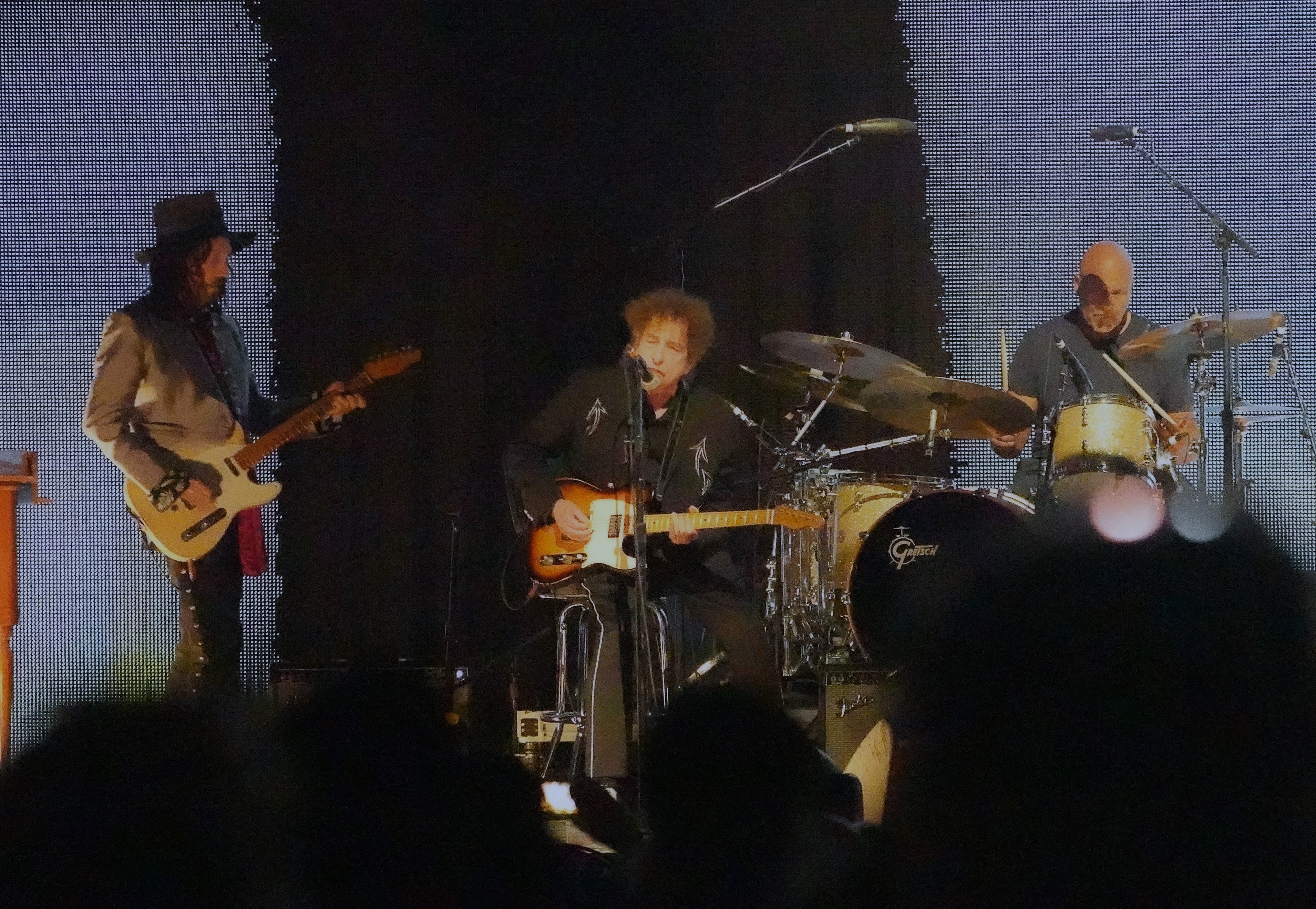 The sonic backdrop to this impromptu spectacle was provided by none other than the majority of Tom Petty's venerable backing band, the Heartbreakers, setting the stage for a harmonious convergence of musical prowess. Under the canopy of the Indiana night sky, Dylan segued into "Positively 4th Street," before capping off his short yet immensely potent set with the haunting strains of "Ballad of a Thin Man." All three songs, timeless anthems from the vault of 1965, were rendered with an electrifying finesse that belied the years.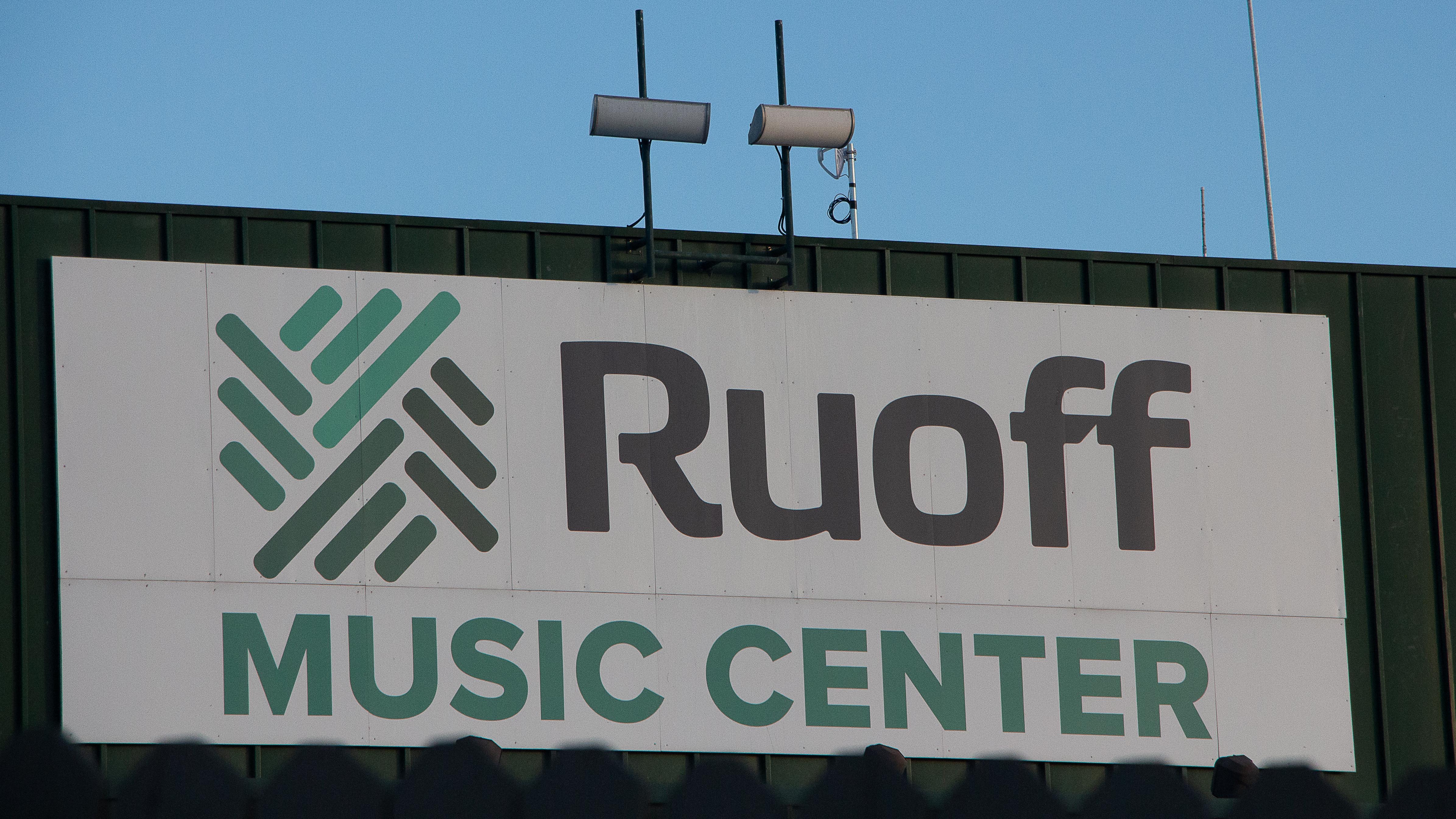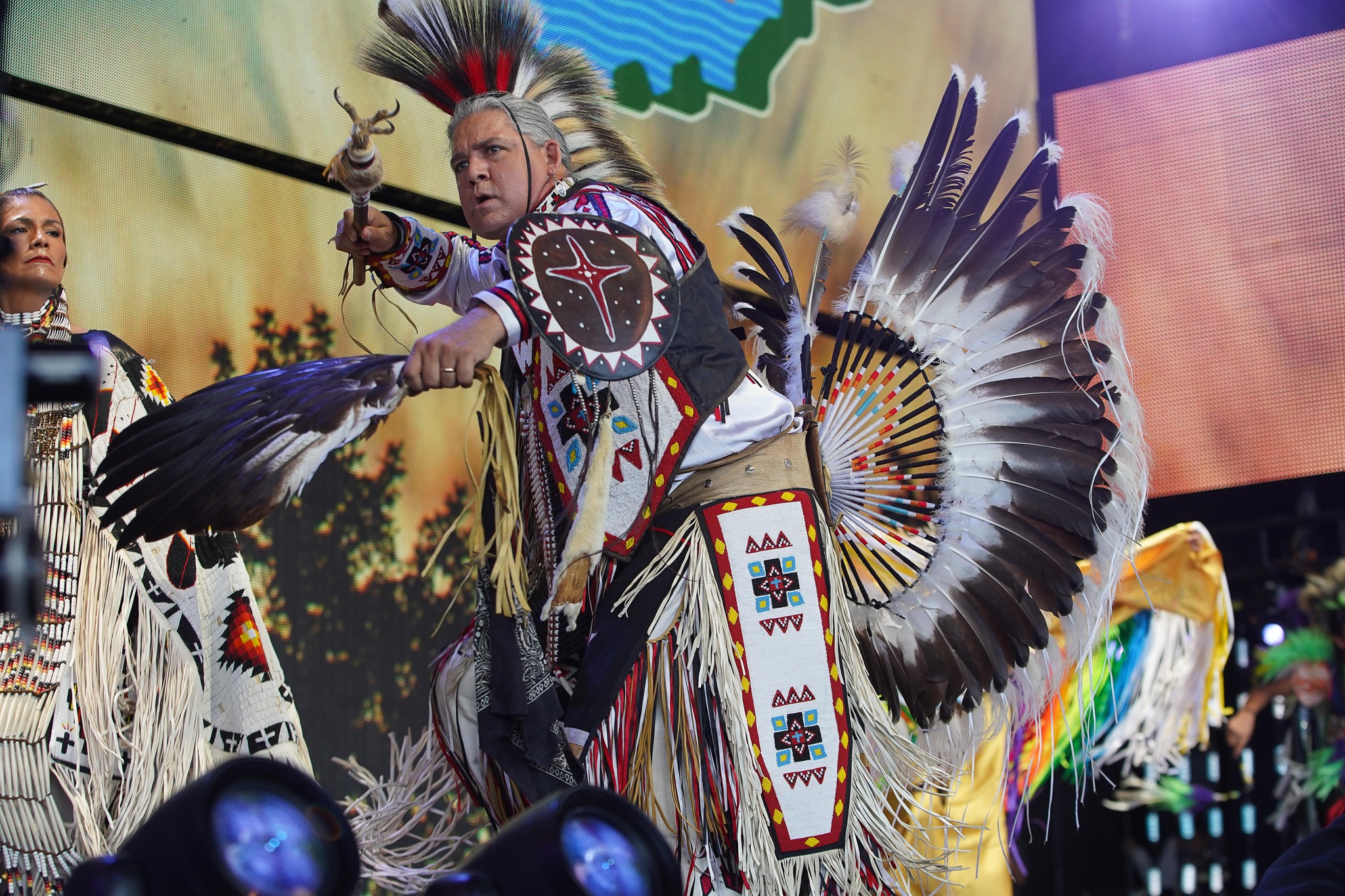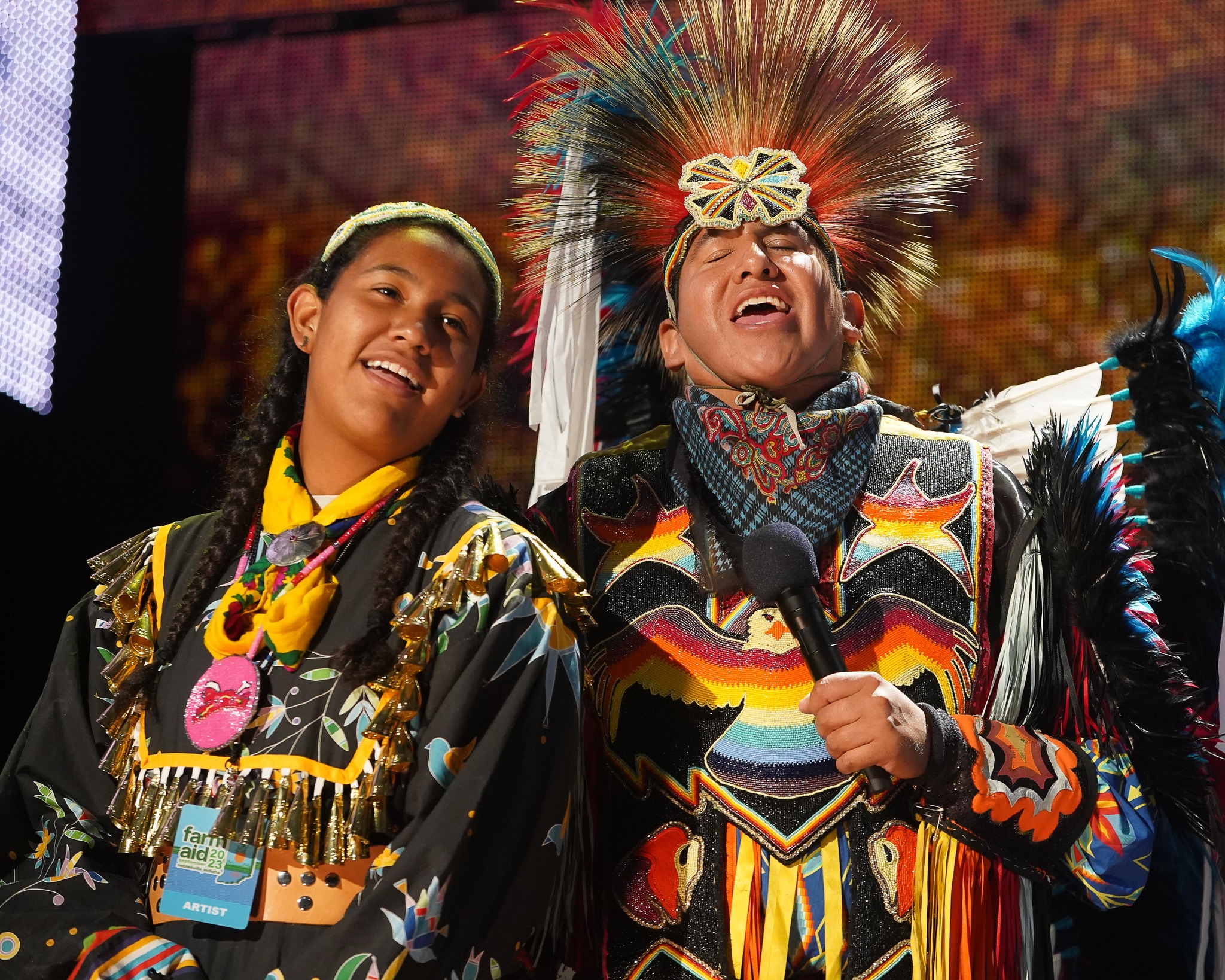 But, the poetic justice of this performance was not merely in the music. Farm Aid itself was birthed from the seeds of compassion sown by Bob Dylan during 1985's Live Aid. It was his impassioned on-stage appeal for assistance to American farmers in financial crisis, while the world's gaze was fixed on famine-stricken Ethiopia, that inspired Willie Nelson to initiate this philanthropic endeavor. Closing the circle, Dylan's surprise return to the Farm Aid stage was a resonant reminder of the spirit of unity and advocacy that the event embodies, leaving the audience with a melody of hope and a chorus of change that lingered long after the last note had faded into the Indiana night.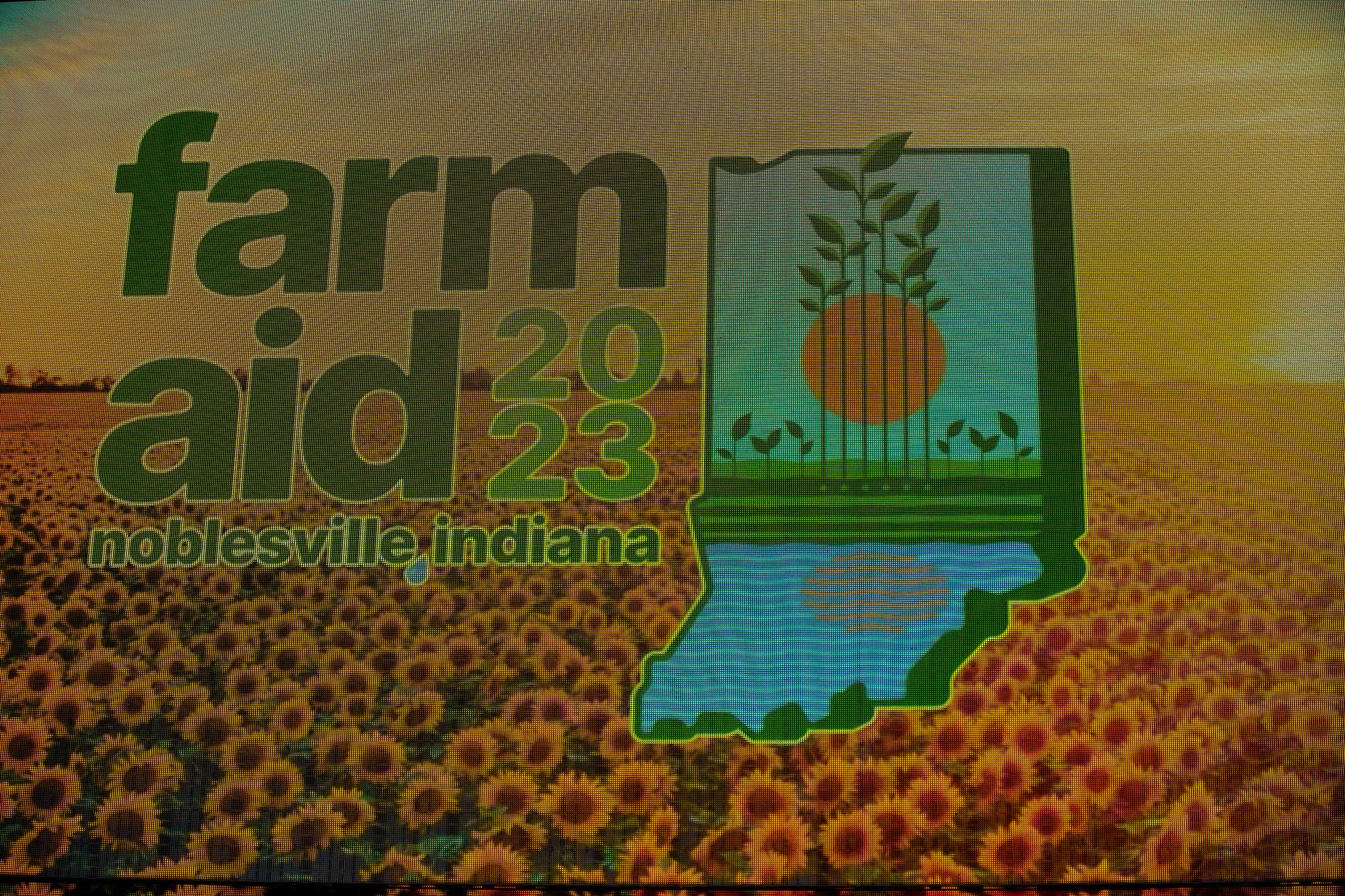 Eclipsing an already starry night were other electrifying moments: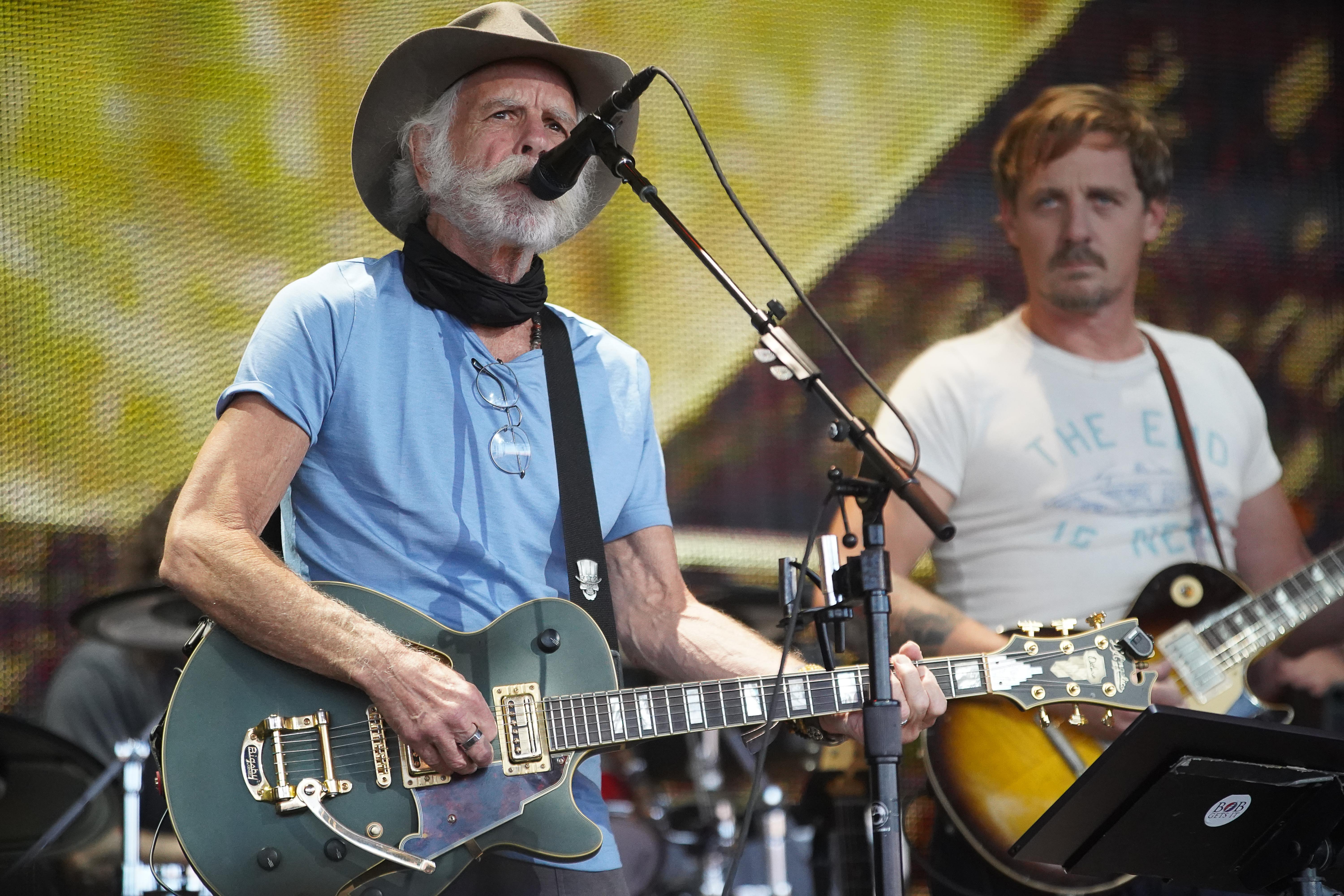 Bob Weir, flanked by the Wolf Bros and backed by the resonating Wolfpack, curated a symphony of brilliance, and the stage was further lit with the incandescent presences of Sturgill Simpson, Lukas Nelson, and the soulful Margo Price. The ensemble, with Nelson and Simpson leading the charge, dove headfirst into the iconic "Truckin'", before weaving through the ethereal strains of "Dark Star". As the night reached its crescendo, Price lent her vocals to a thunderous rendition of "Not Fade Away".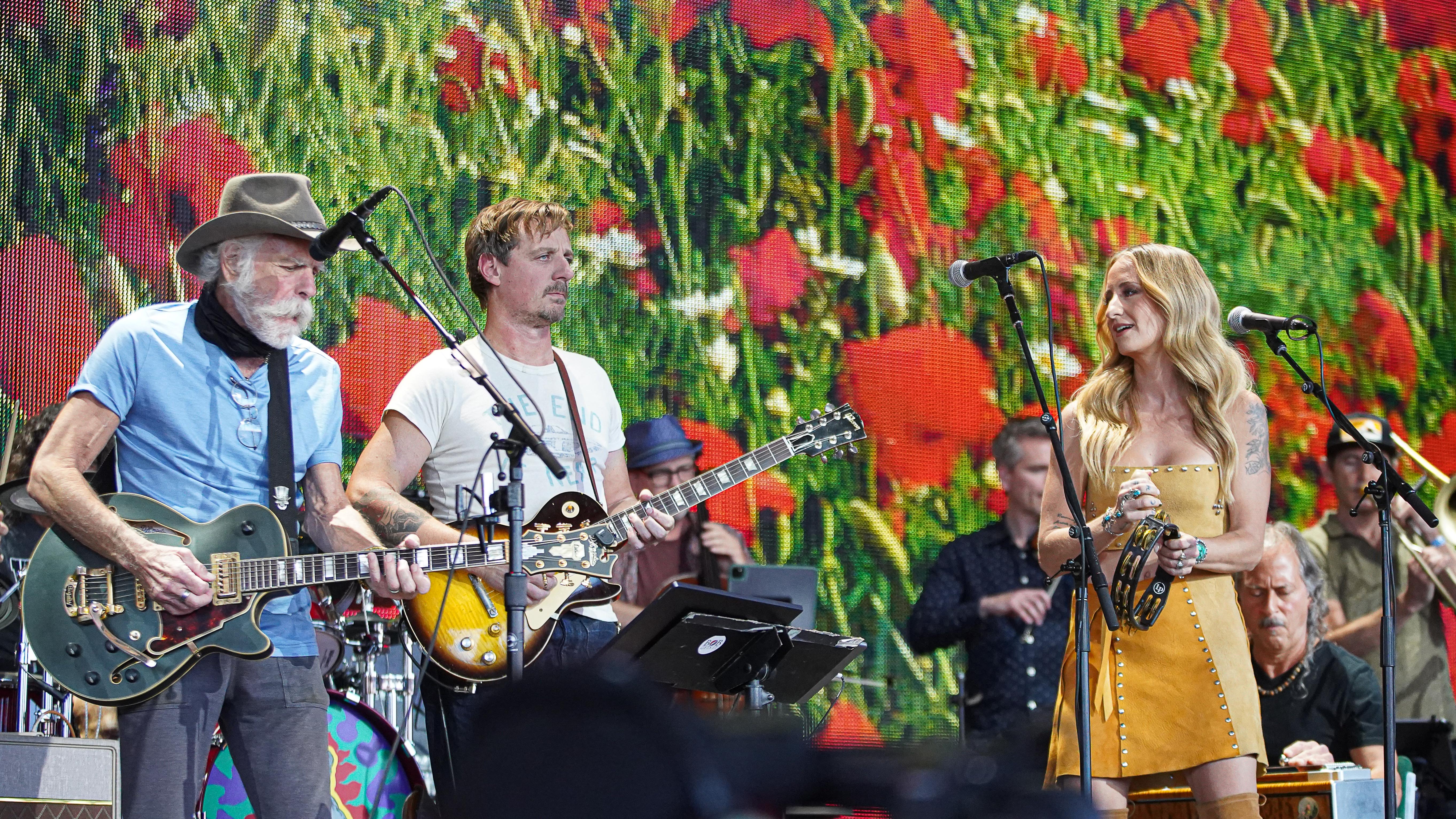 But, the tale doesn't end here. Mark your calendars, for Simpson and Price will reunite with Weir come January, under the balmy Cancun skies in Mexico, for the much-anticipated "Dead Ahead" series of performances. A musical tryst not to be missed!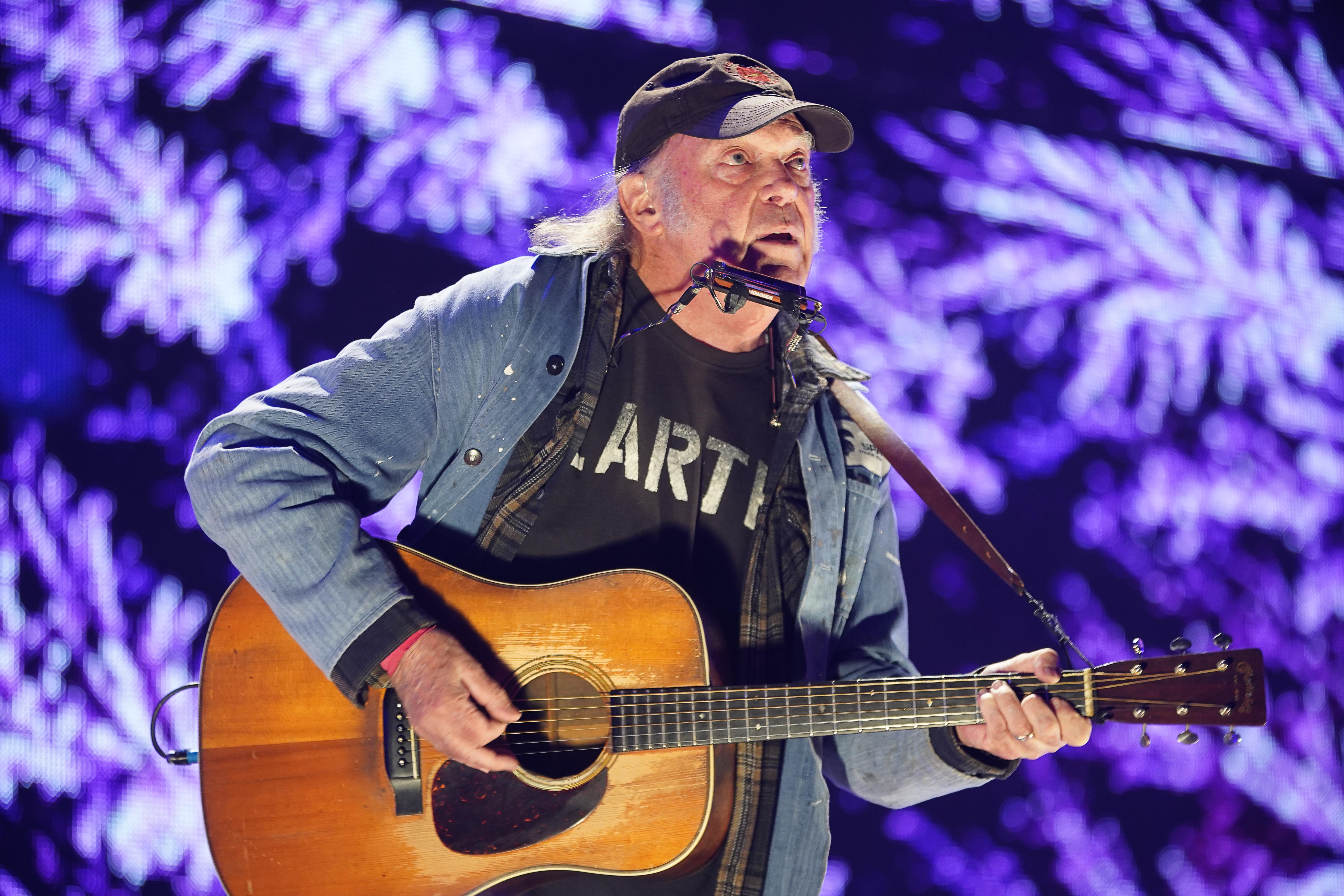 Neil Young: After lighting up the iconic Roxy Club in LA with The Stray Gators just days earlier, the air was thick with anticipation: Who would accompany the legend tonight? With Micah Nelson having graced those recent shows and Promise of the Real (a familiar backing band for Neil at past Farm Aid events) in the wings, speculation was rife.
However, Neil chose intimacy over ensemble. A lone guitar stood stark against an empty stage, setting the tone for a raw, stripped-back performance. Neil, ever the enigmatic performer, dove straight into "Comes a Time", serenading the crowd. The lesser-heard gem, "Are There Any More Real Cowboys", echoed next. And then, evoking the spirit of a '60s hootenanny, Neil beckoned the audience to lend their voices for "Love Earth". But in a magnanimous nod to the evening's ethos and to accommodate Dylan's unscheduled act, Neil abbreviated his performance, wrapping up with the timeless heartstring-tugger, "Heart of Gold". An evening of nostalgia, echoing with memories and melodies of yesteryears.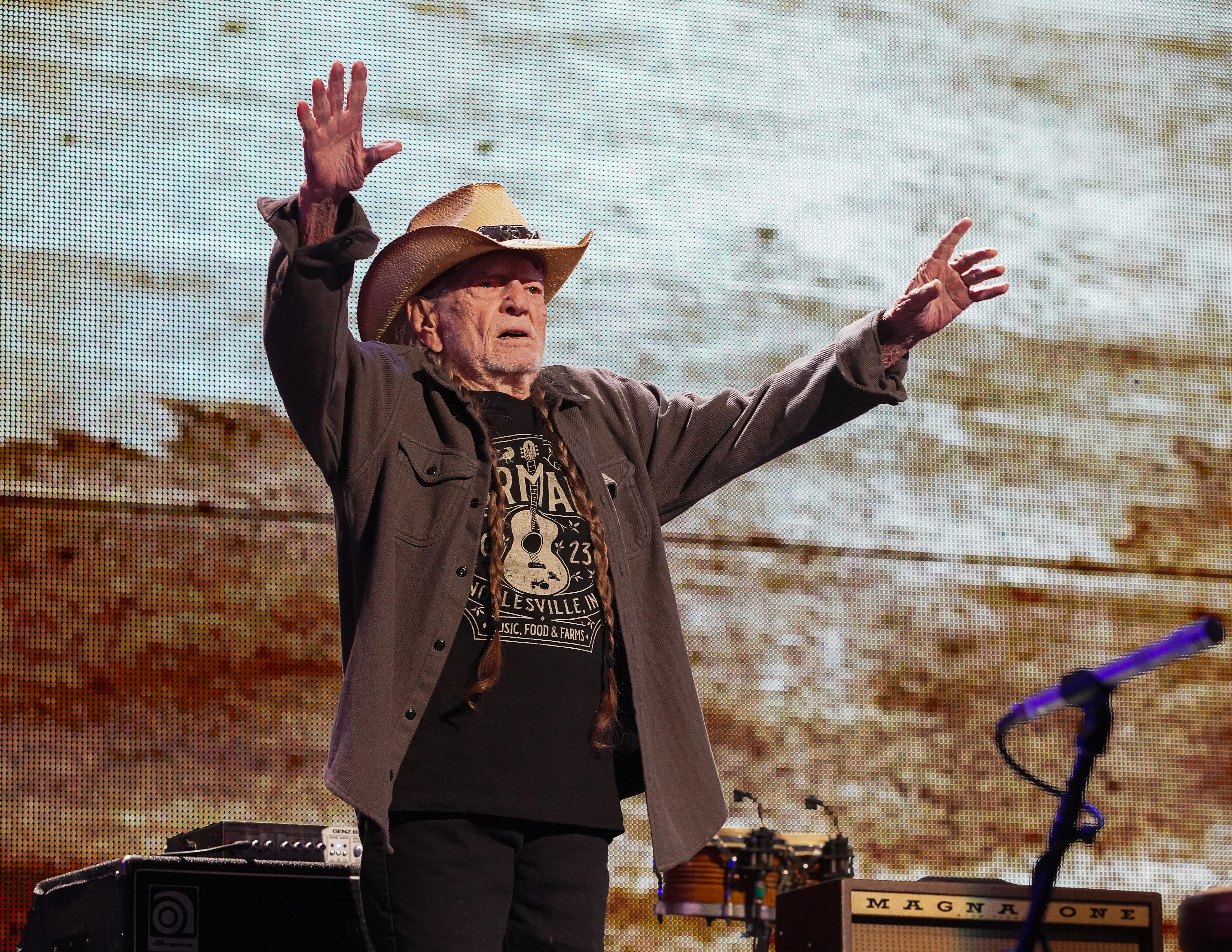 Willie Nelson & Family: In a fitting crescendo to the night, it was Willie Nelson who took the reins to close the evening's musical tapestry. As Neil Young rightly christened him for the audience: "The Man who started the whole thing!" With the spirited Lukas and Michah Nelson (fondly known as Particle Kid) by his side, Willie's set was a delightful melange of his timeless hits and iconic covers. Launching with the evergreen "Whiskey River," he navigated through his illustrious catalog, serenading with classics like "Always On My Mind", "On the Road Again", "Mamma Don't Let Your Babies Grow Up To Be Cowboys", and the heartrending "Angel Flying Too Close to the Ground", among others.
But it wasn't just a Willie show. The 'Family' stepped into the limelight, with Lukas particularly stealing the show with a soulful rendition of "Texas Flood", showcasing his prodigious blues guitar skills, and a touching performance of "Just Outside of Austin".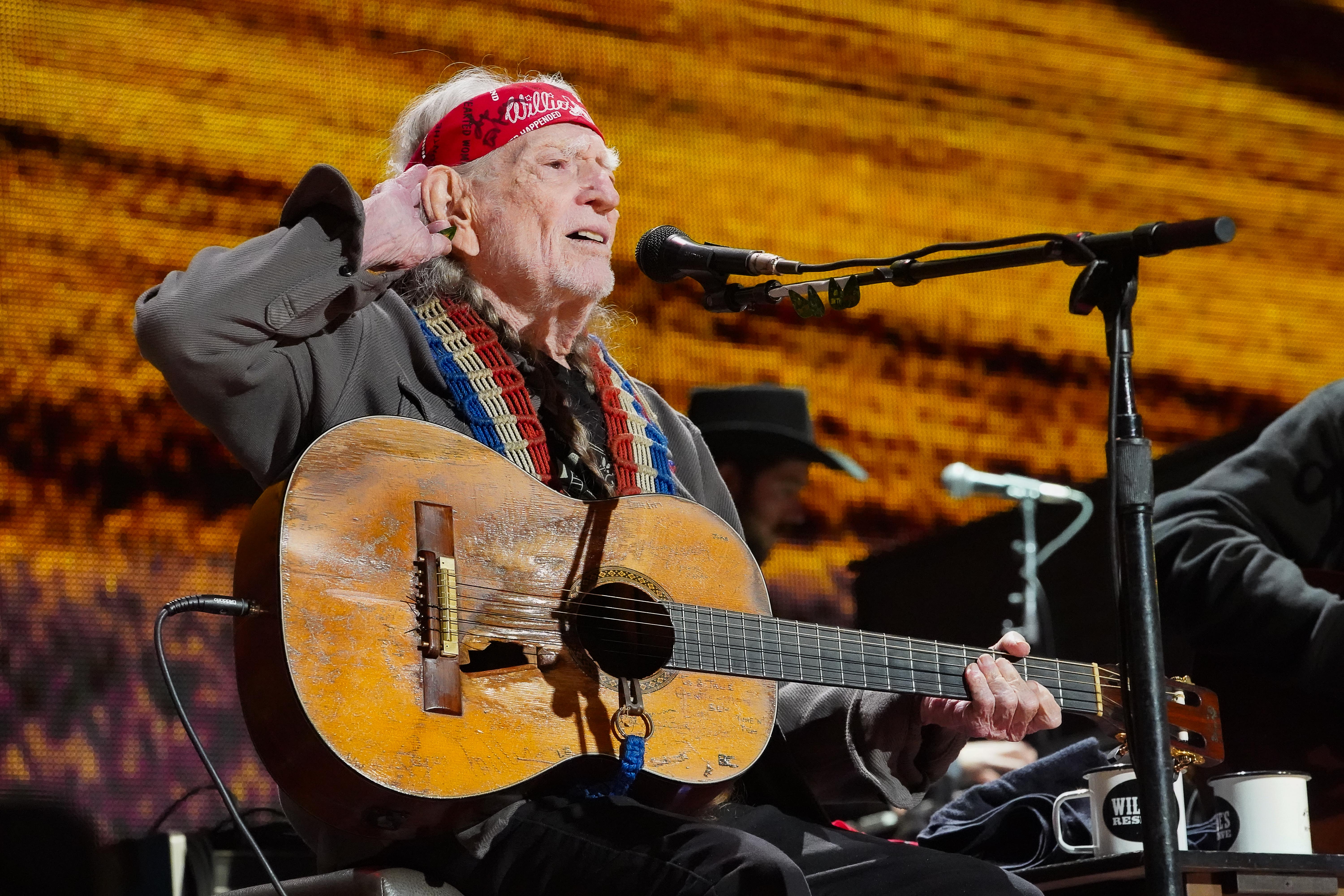 However, a glaring absence was felt by many, including this reviewer. The harmonica's haunting strains, traditionally provided by the legendary Mickey Raphael, were noticeably missing. In past Farm Aids, Raphael's collaborations, like with Chris Stapleton in 2018 and Nathaniel Rateliff & The Night Sweats in 2019, added a depth and dimension, making his absence even more pronounced.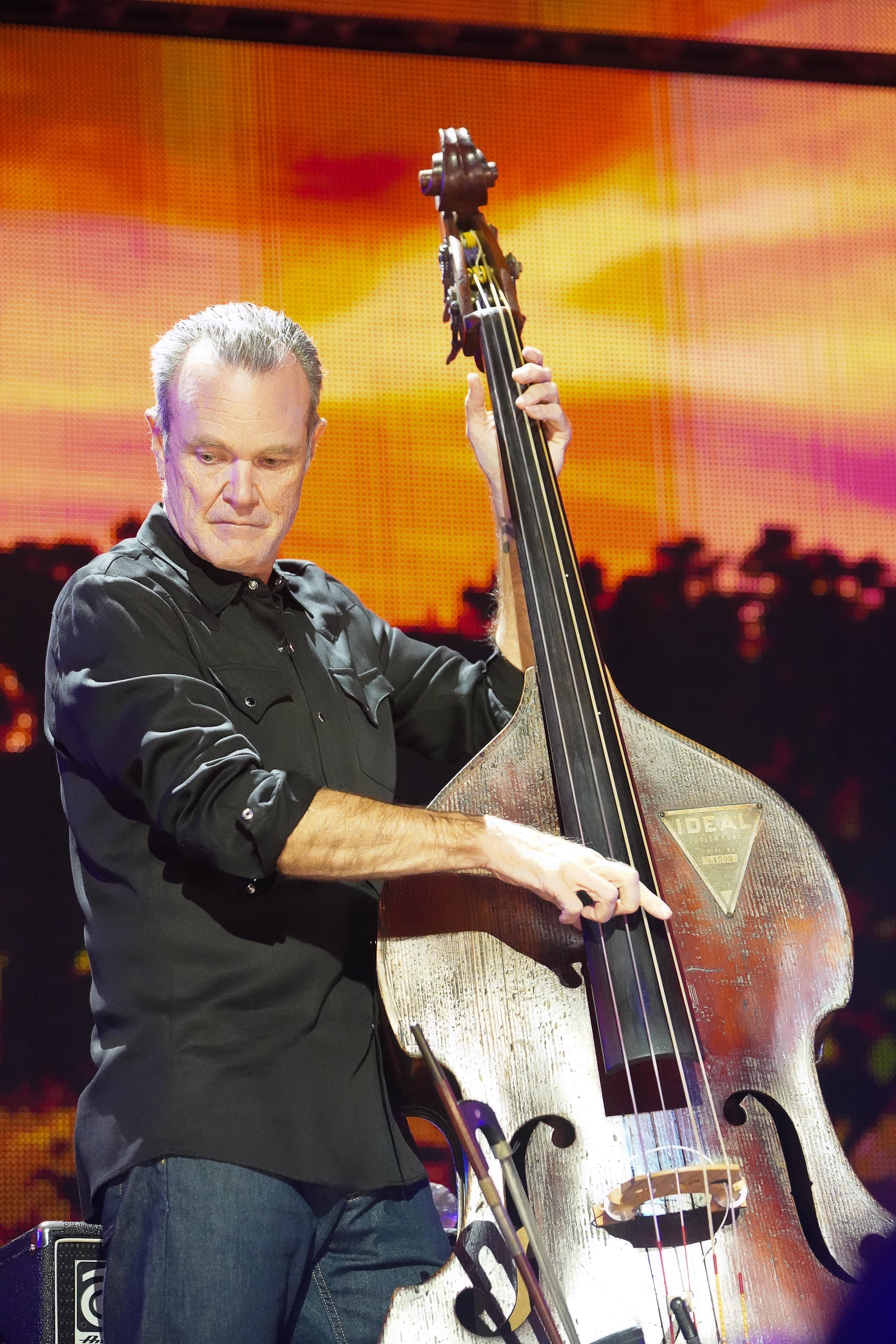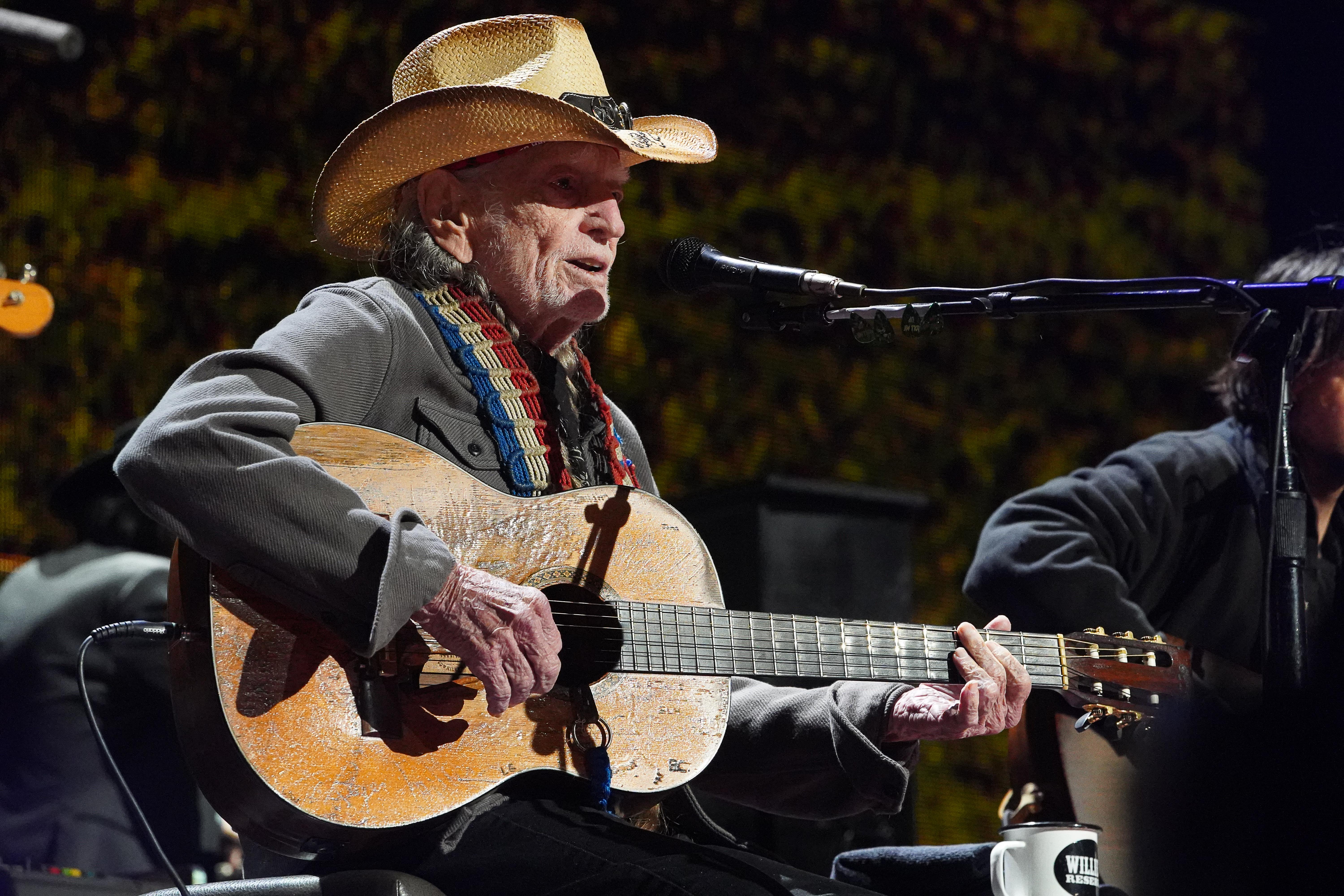 But the Nelson family ensemble didn't stop at the immediate clan. The stage saw the addition of Waylon Payne (recognizable for his portrayal of Jerry Lee Lewis in 'Walk the Line'), Kevin Smith on the resonant upright bass, Billy English's infectious drum rhythms, and Logan Metz from 'Promise of the Real' twinkling the piano keys. Together, they wove a musical tapestry that was nothing short of mesmerizing.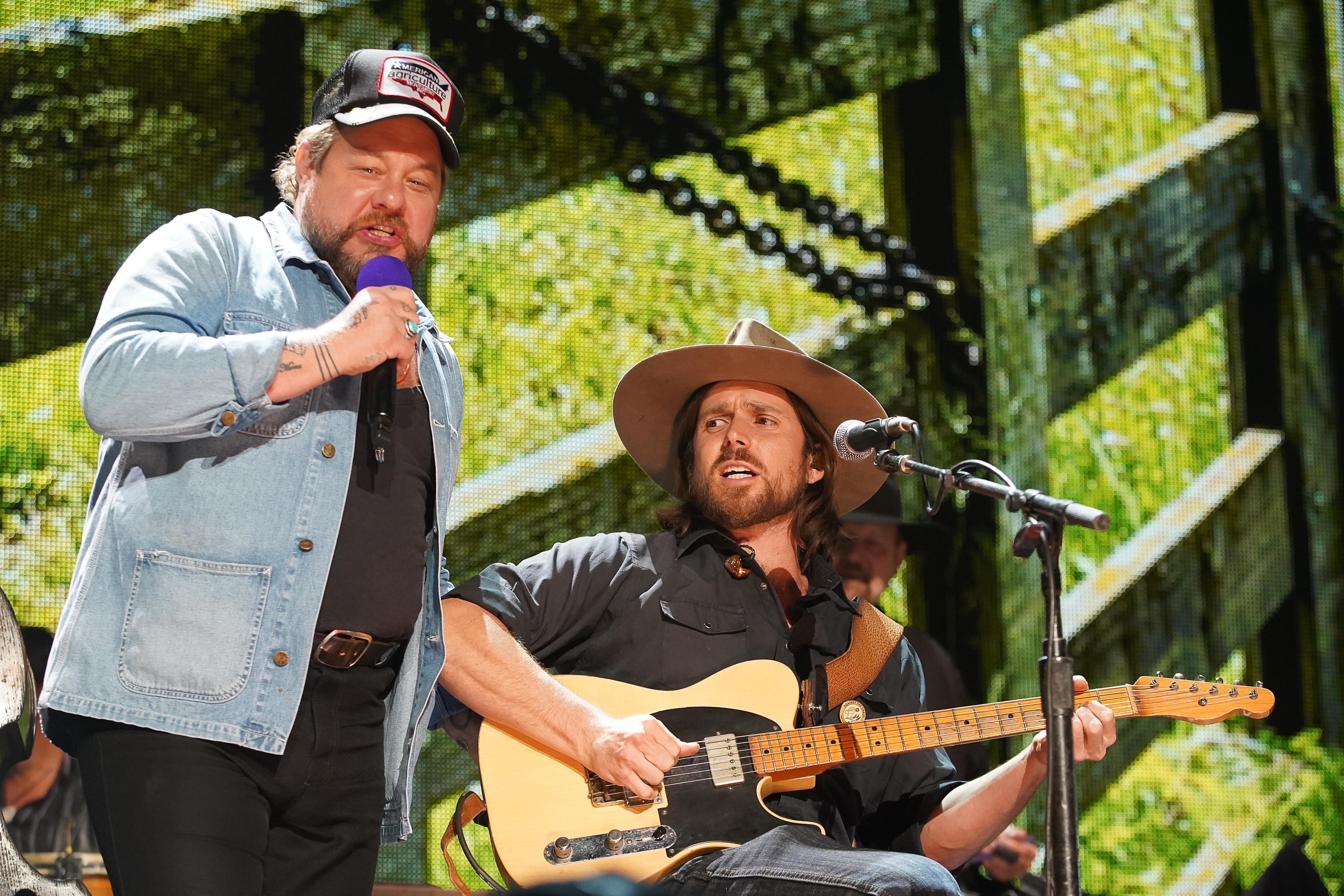 Nathaniel Rateliff & the Night Sweats: Per usual, the electrifying magnetism of NR&TNS is irresistible, turning any gathering into an impromptu dance floor. Launching with their foot-tapping anthem, "I Need Never Get Old", they swiftly carried the crowd into the infectious rhythm of "Trying so Hard Not to Know". Their rendition of Bruce Springsteen's classic, "Dancing in the Dark", was nothing short of spellbinding, converting any uninitiated listeners into ardent fans on the spot. Wrapping up, they unleashed "Love Don't" from their 2021 Stax Records gem "The Future", a testament to the band's uncanny ability to always dial up the intensity, igniting the audience's fervor with every note.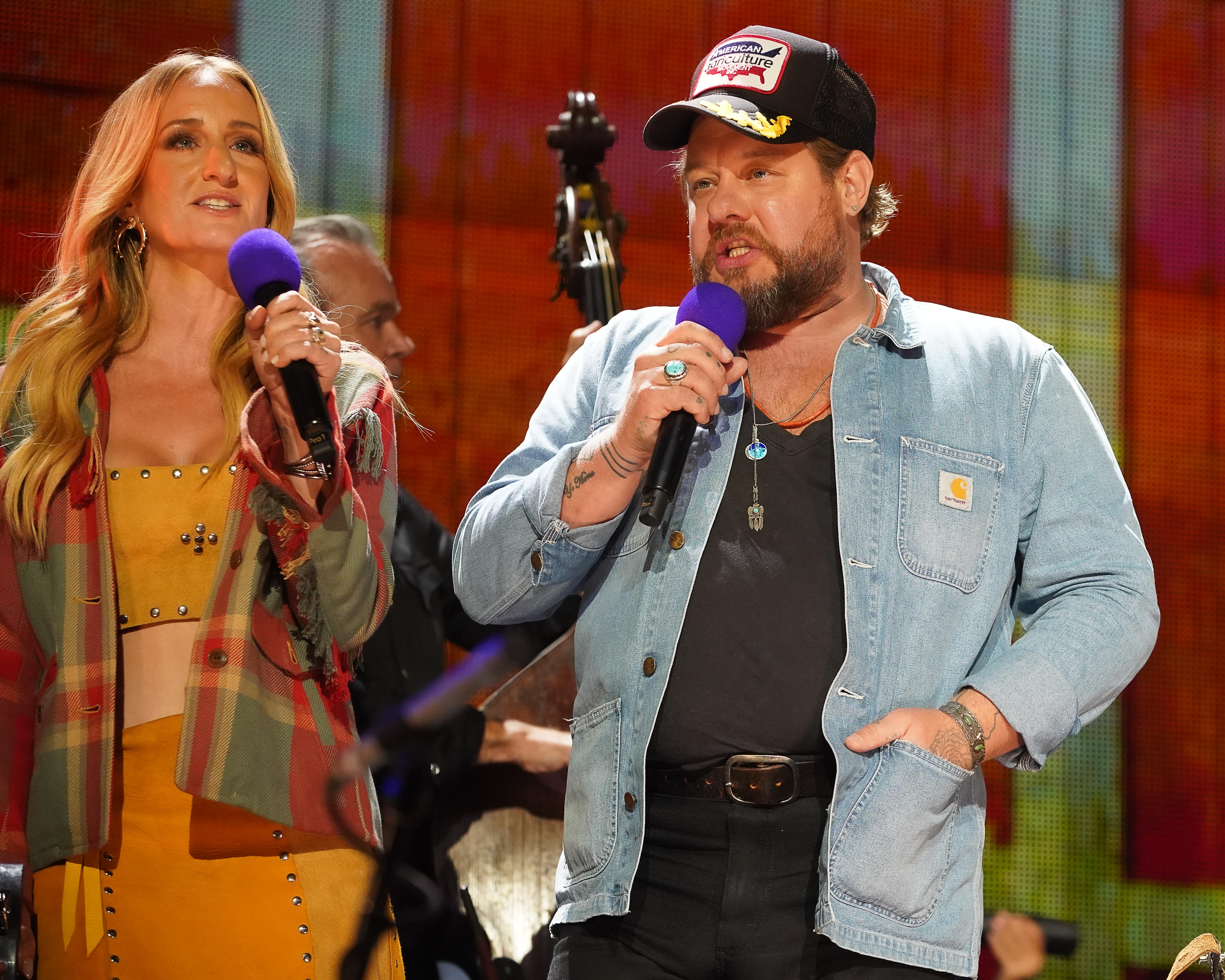 Jim Irsay Band featuring Ann Wilson of Heart: In a grand gesture, after handing over a $1 million check to Farm Aid onstage, Irsay pivoted to lead his band in a spirited rendition of Warren Zevon's "Lawyers, Guns and Money". While Irsay's gritty vocals might not rival Robert Plant's legendary pipes, they brought an unexpected charm to the stage, resulting in a crowd-pleasing spectacle.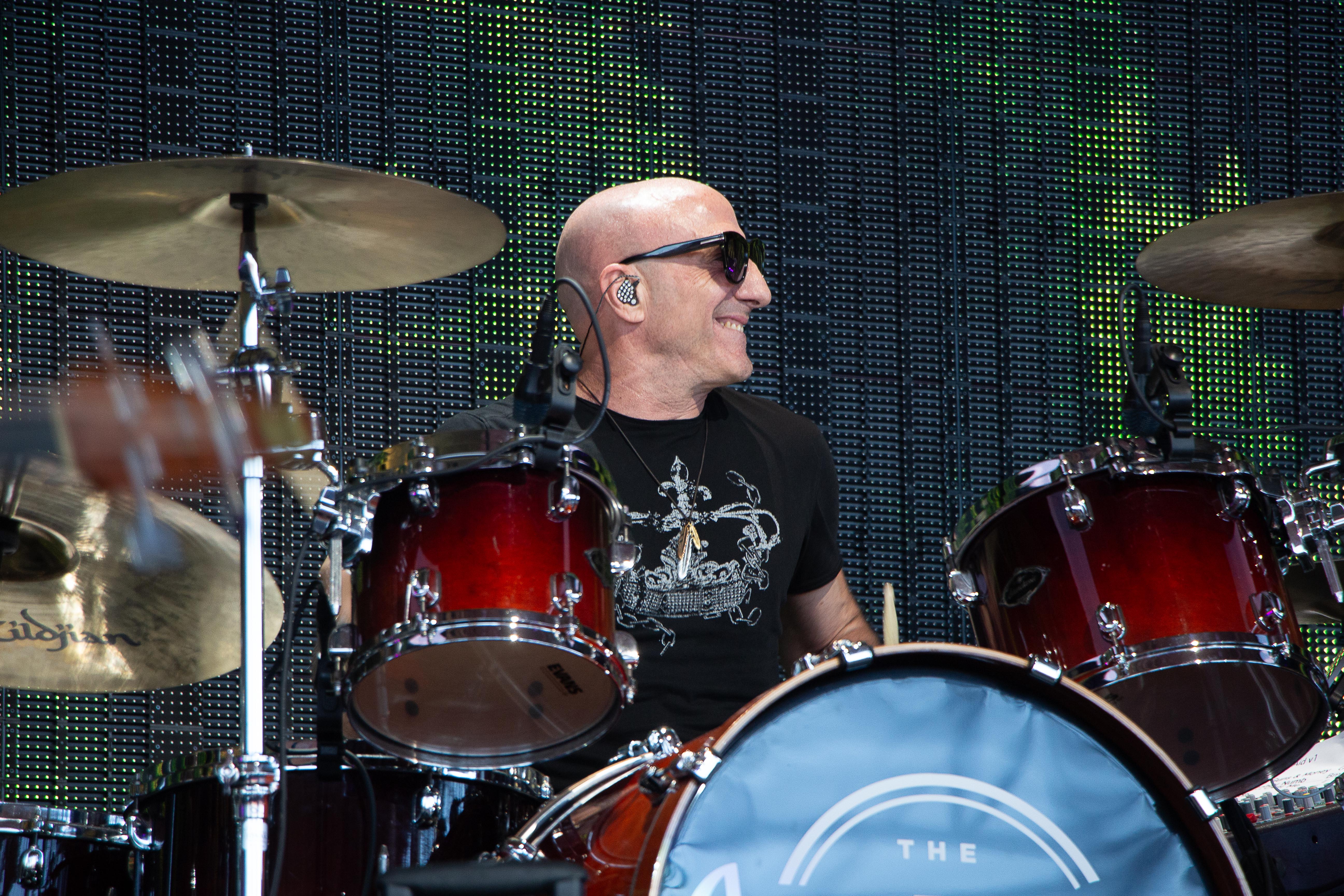 Anchoring this eclectic ensemble was an all-star lineup of musicians: R.E.M.'s Mike Mills deftly handling bass duties, the dynamic Kenny Aronoff (who's kept beat for icons like Paul McCartney, Mellencamp, and The Rolling Stones) on drums, and the dexterous guitar duo of Kenny Wayne Shepherd and Tom Bukovac—the latter having recently graced the stage for Willie's 90th birthday celebrations in LA.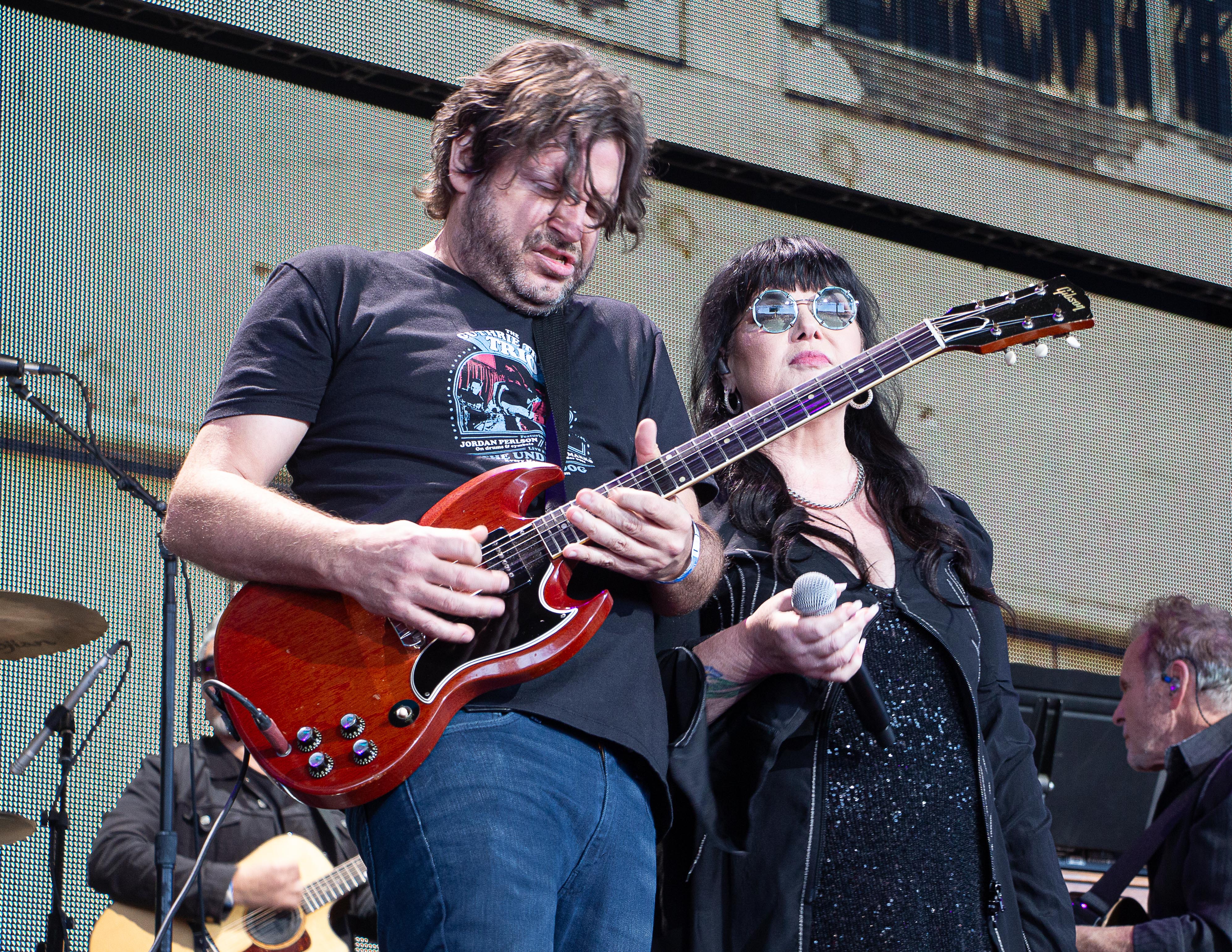 A standout moment unfolded as the band delved into Pink Floyd's haunting "Comfortably Numb". Shepherd's mesmerizing solo on David Gilmour's iconic black Stratocaster was nothing short of electric. However, the crowning glory occurred when Irsay graciously passed the vocal baton to the incomparable Ann Wilson. The energy in the room was palpable as they plunged into The Who's anthemic "Love, Reign O'er Me", and reached a fever pitch with Heart's adrenaline-pumping classic, "Barracuda". This extraordinary rendition was a testament to the timeless magic of rock and roll.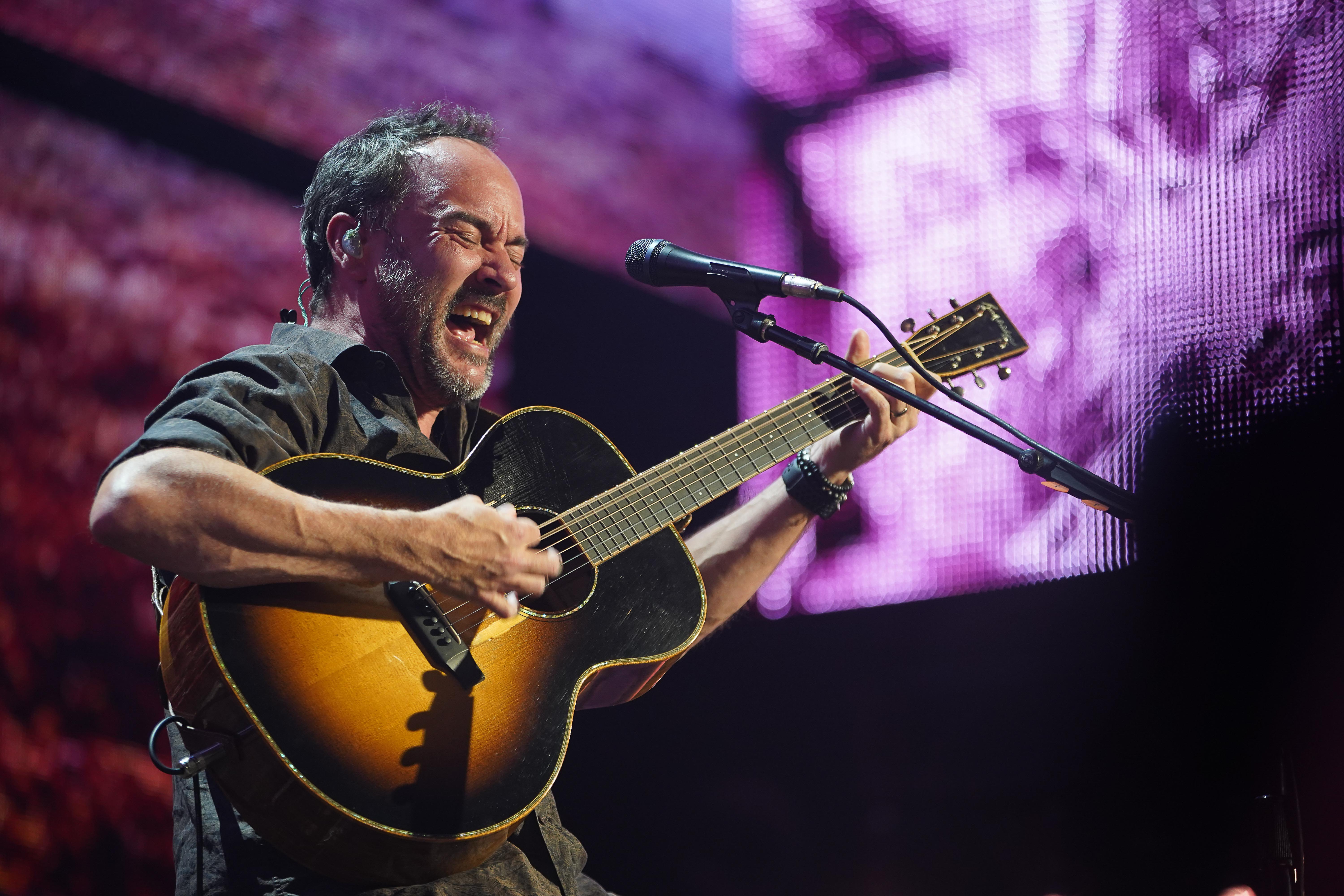 Dave Matthews and Tim Reynolds have long been celebrated for their magnetic synergy on stage. This illustrious duo never fails to mesmerize, attracting both their loyal fan base and newcomers with their riveting performances. Matthews, with his evocative storytelling through acoustic strums and unique vocal tones, perfectly complements Reynolds, who, with remarkable dexterity, masterfully commands the lead guitar.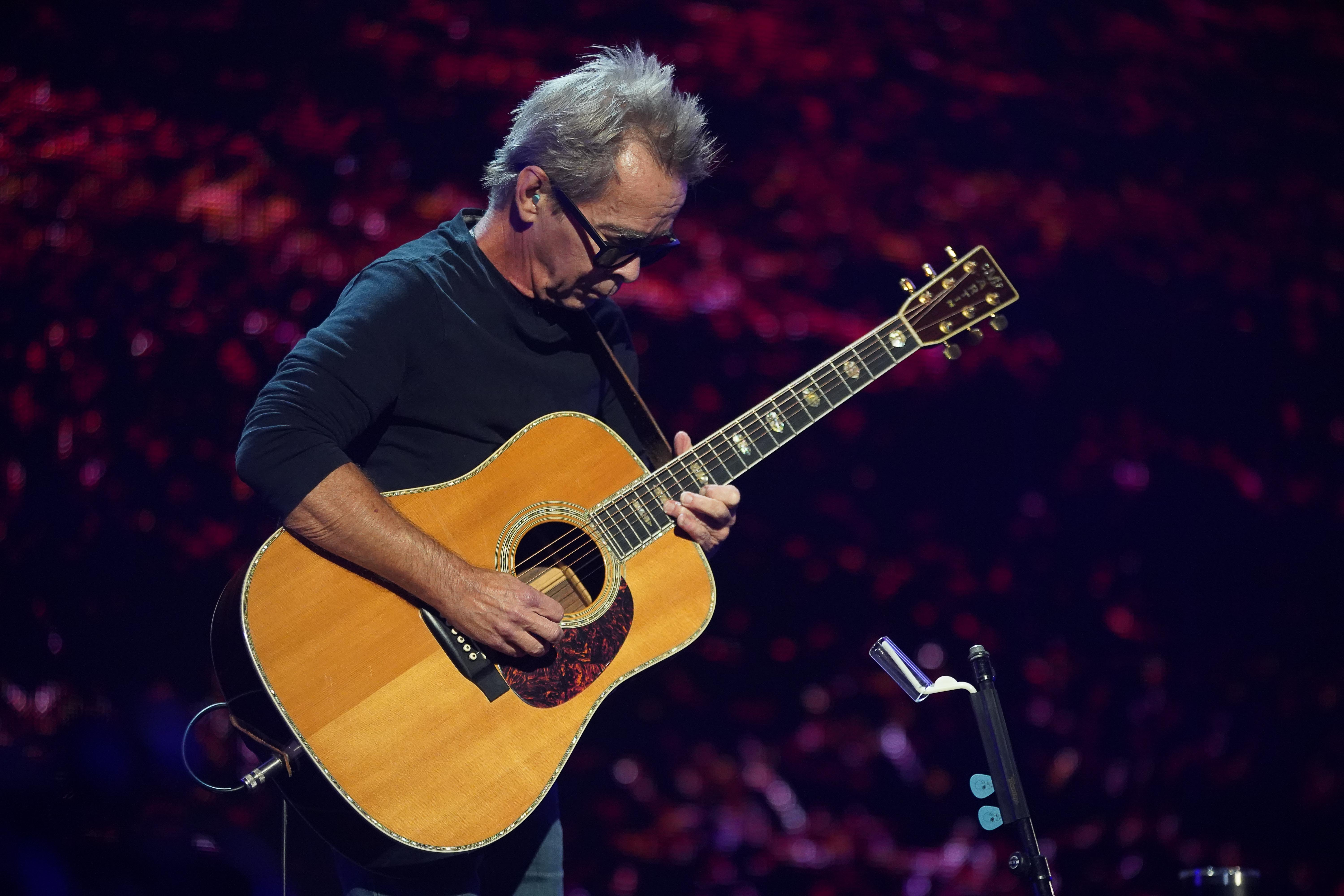 Their synergy is undeniable: between Matthews' vocal flights and meticulous guitar craftsmanship, and Reynolds' often ethereal slide guitar solos, especially in the higher octaves, they create an experience that's nothing short of exhilarating for their audience. Kicking off with the spirited "Rye Whiskey", they quickly set an upbeat tone, transporting the crowd into revelry. The reflective "Virginia in the Rain" was particularly touching, with Dave's heartfelt introduction about dancing in the rain with his young daughters, lending it an added layer of sentiment. Culminating their sonic journey, they treated the audience to the Dave Matthews Band anthem, "Crush", leaving an indelible mark on all who listened.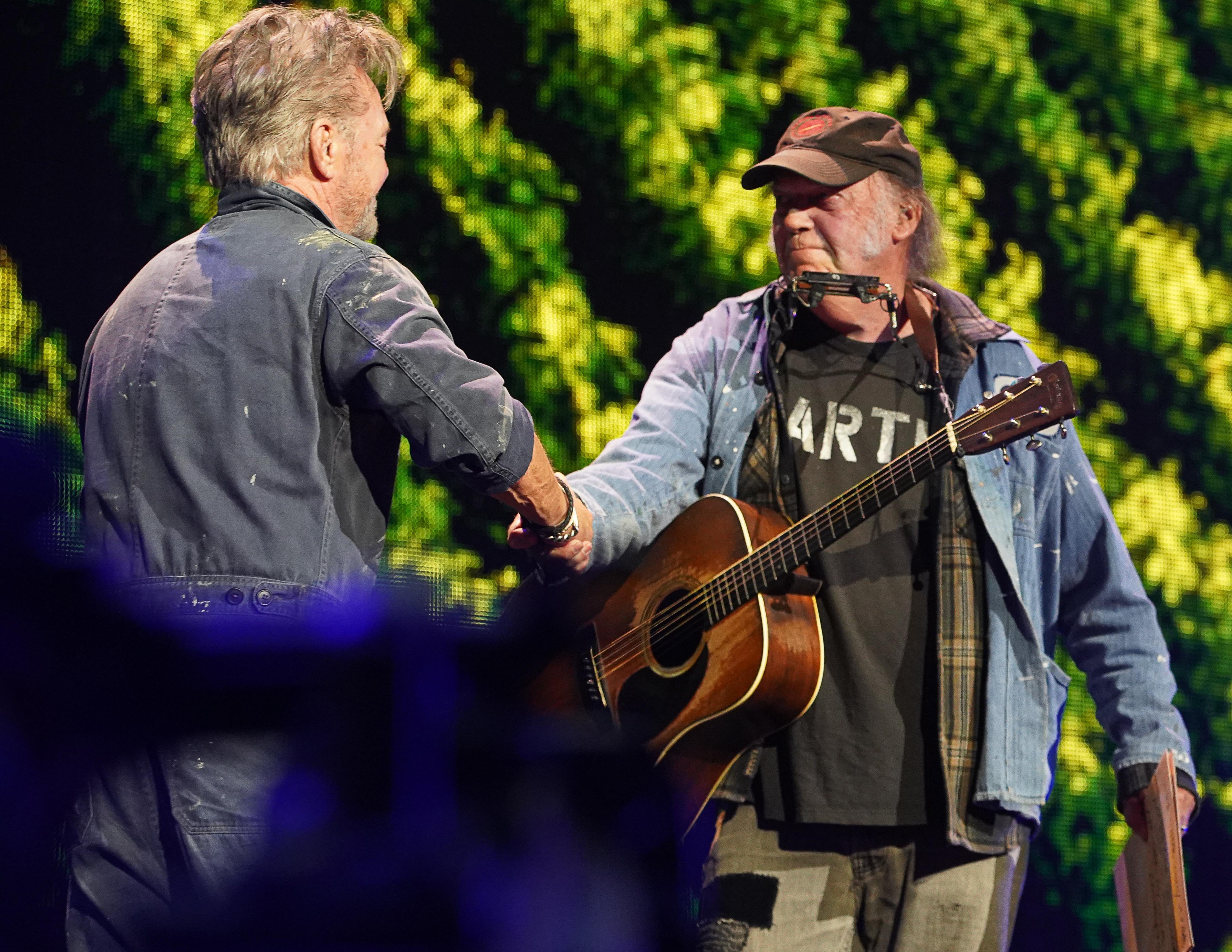 John Mellencamp: For Mellencamp, stepping onto the stage felt like a heartfelt reunion. After all, as he shared during the pre-show press briefing, it marked his return to the Indiana stage after nearly two decades. And what a homecoming it was! He dished out a melodic spread of his iconic tracks, opening up with an intimate, solo acoustic rendition of "Jack & Diane". The energy only escalated from there with crowd-favorites like "Paper in Fire", "Lonely Ol' Night", and the evocative "Pink Houses". His performance of "Small Town" was particularly resonant, as he seamlessly woven in improvised lines, proclaiming, "I was born a Hoosier... right here in this state", much to the delight of the home crowd.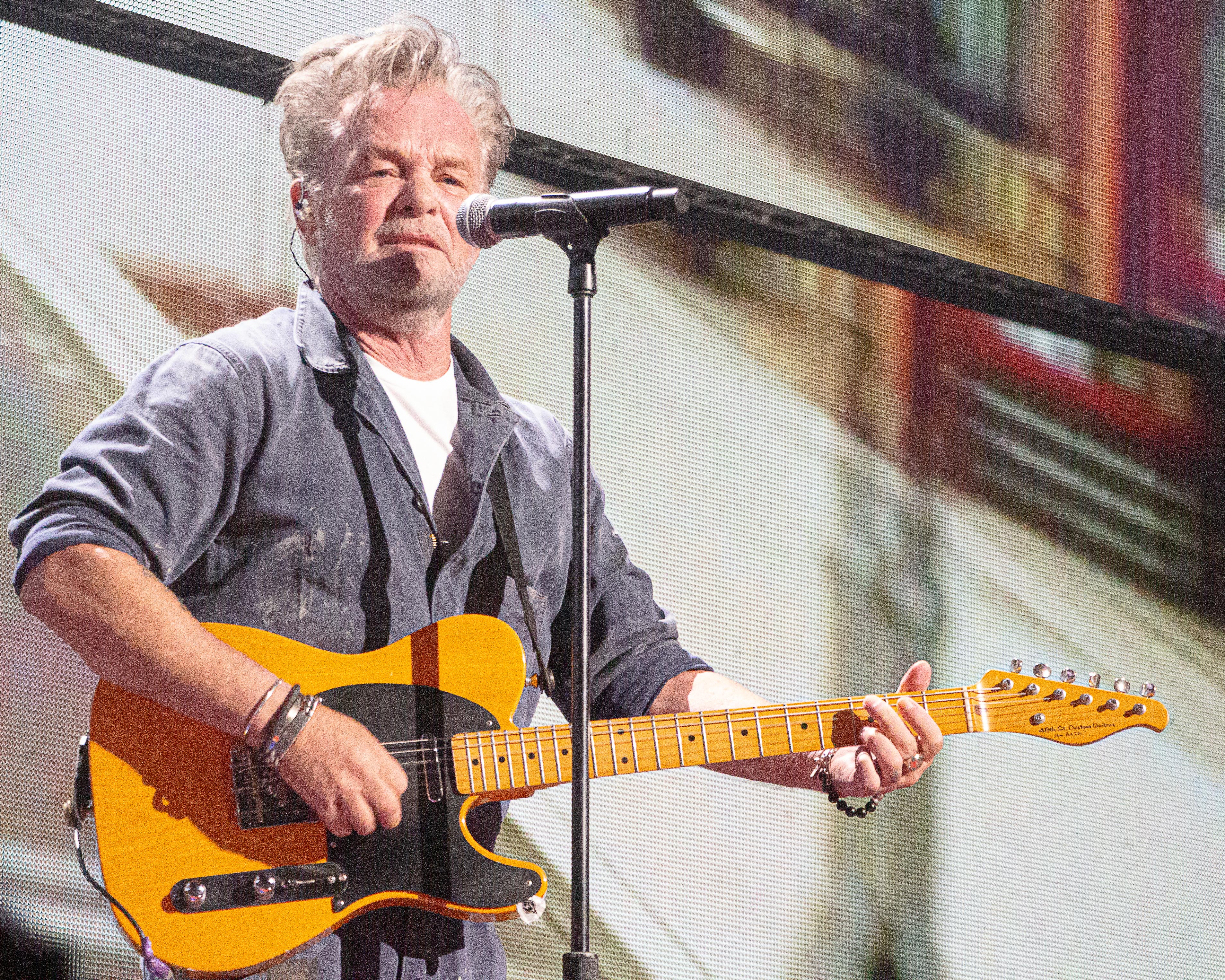 In between musical interludes, Mellencamp wore other hats as well – graciously accepting Irsay's generous $1 million check on behalf of Farm Aid and then ushering in the formidable Neil Young, adding yet another feather to his cap on this memorable day.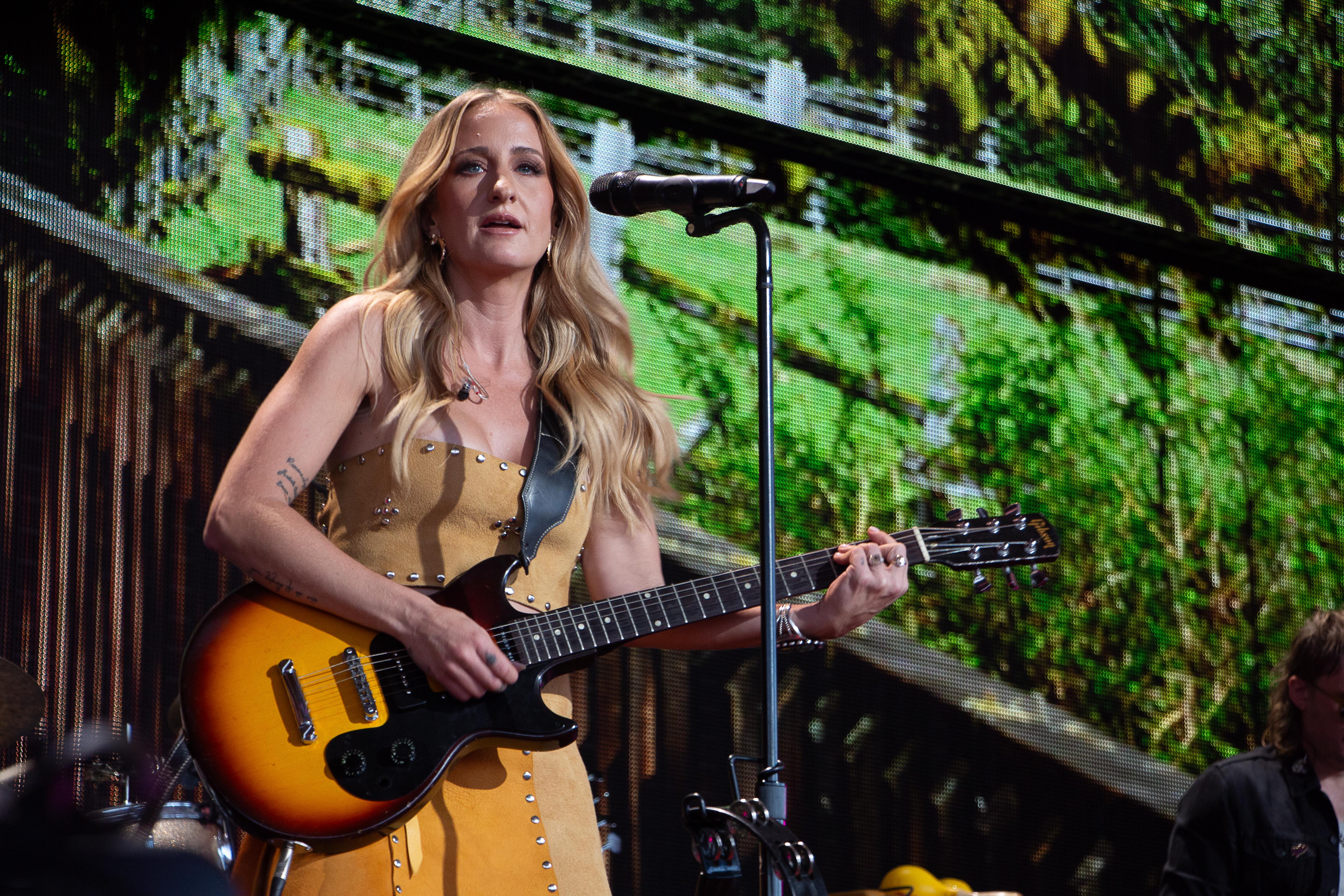 Margo Price: Despite the minor hiccup of her tour bus issues causing a miss on the pre-show press conference, Margo Price, who proudly joined Farm Aid's board in 2021, more than made amends on stage. She stormed the limelight alongside Weir & Co with a rousing rendition of "Not Fade Away." But the surprises didn't end there. In a delightful twist, the talented Sturgill Simpson graced her eight-song set, collaborating on a poignant cover of Tom Petty's "Mary Jane's Last Dance" – its lyric "Indiana Boys on an Indiana Night" resonating deeply with the crowd.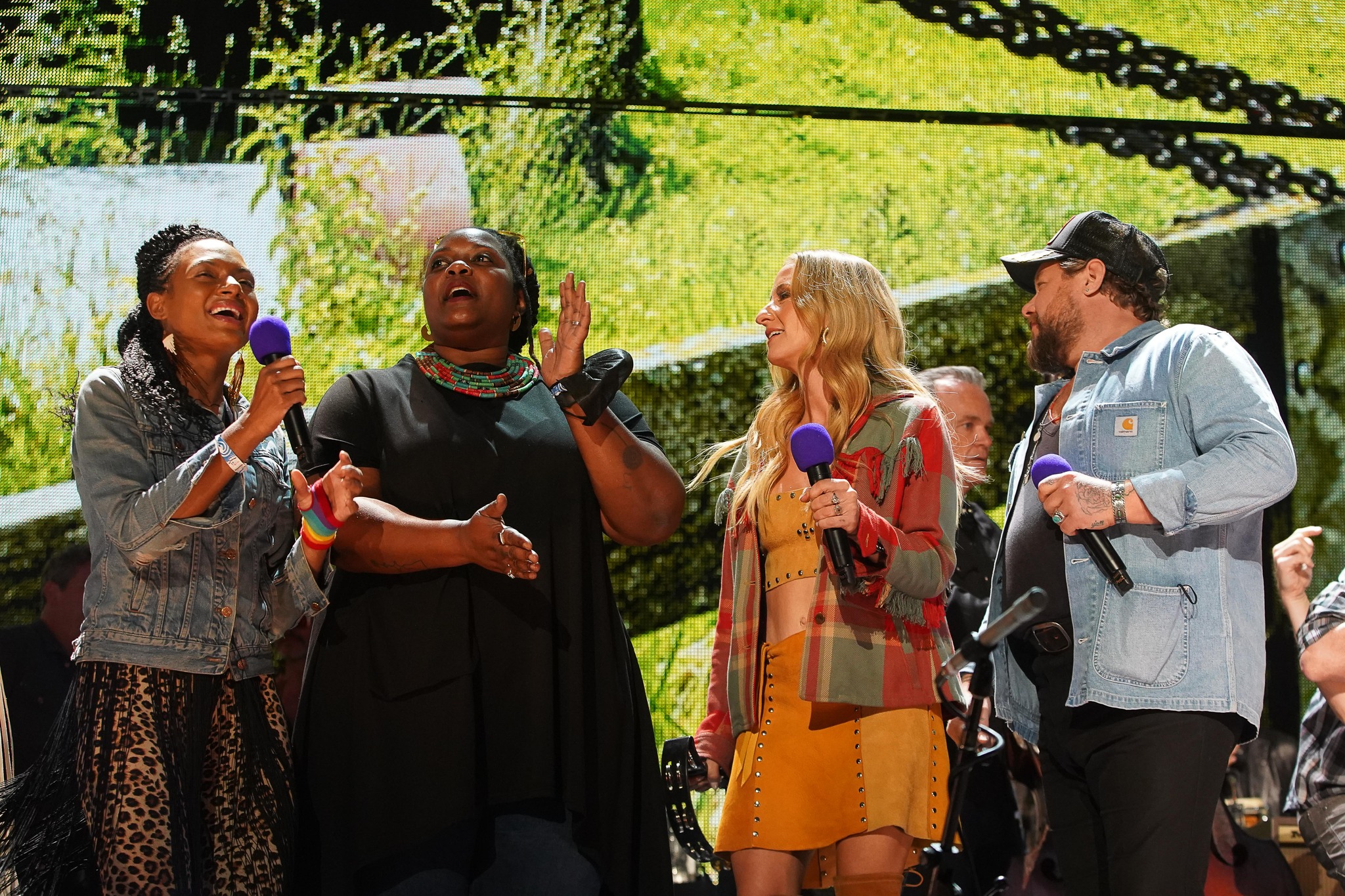 Beyond her vocal prowess, Price showcased her multi-instrumentalist talent, seamlessly transitioning between guitar, the rhythm-invoking cowbell, and drums, solidifying her standing as a true musical powerhouse.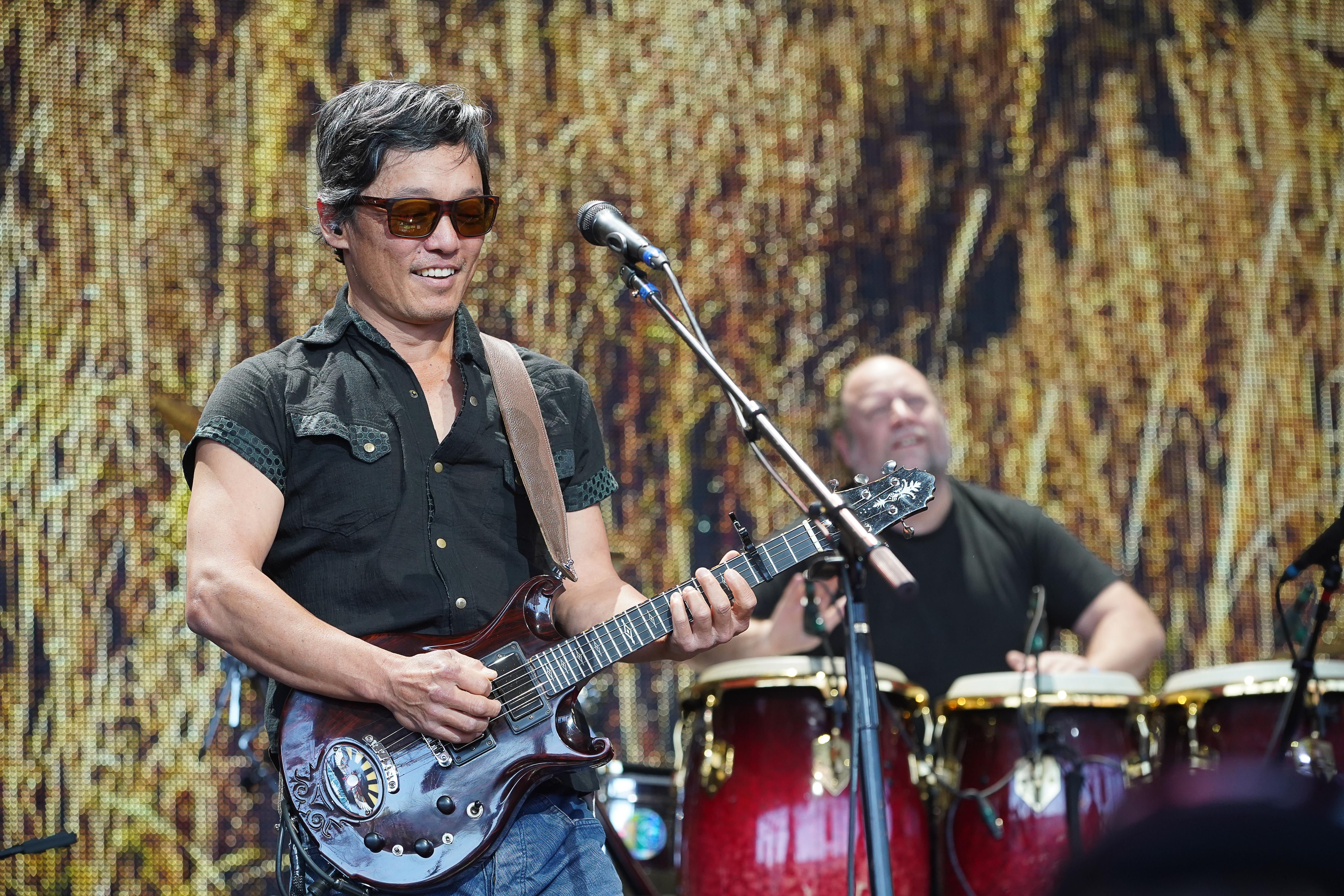 The String Cheese Incident: Hailing from Grateful Web's home in Colorado, The String Cheese Incident, a seasoned sextet with three decades of jam sessions to their name, made a memorable debut at Farm Aid this year. Their five-song set reverberated seamlessly with the audience, particularly the rhythmic charm of "Lend Me a Hand." Given the electric reception, it wouldn't be a stretch to anticipate (and fervently hope for) their return to future Farm Aid stages!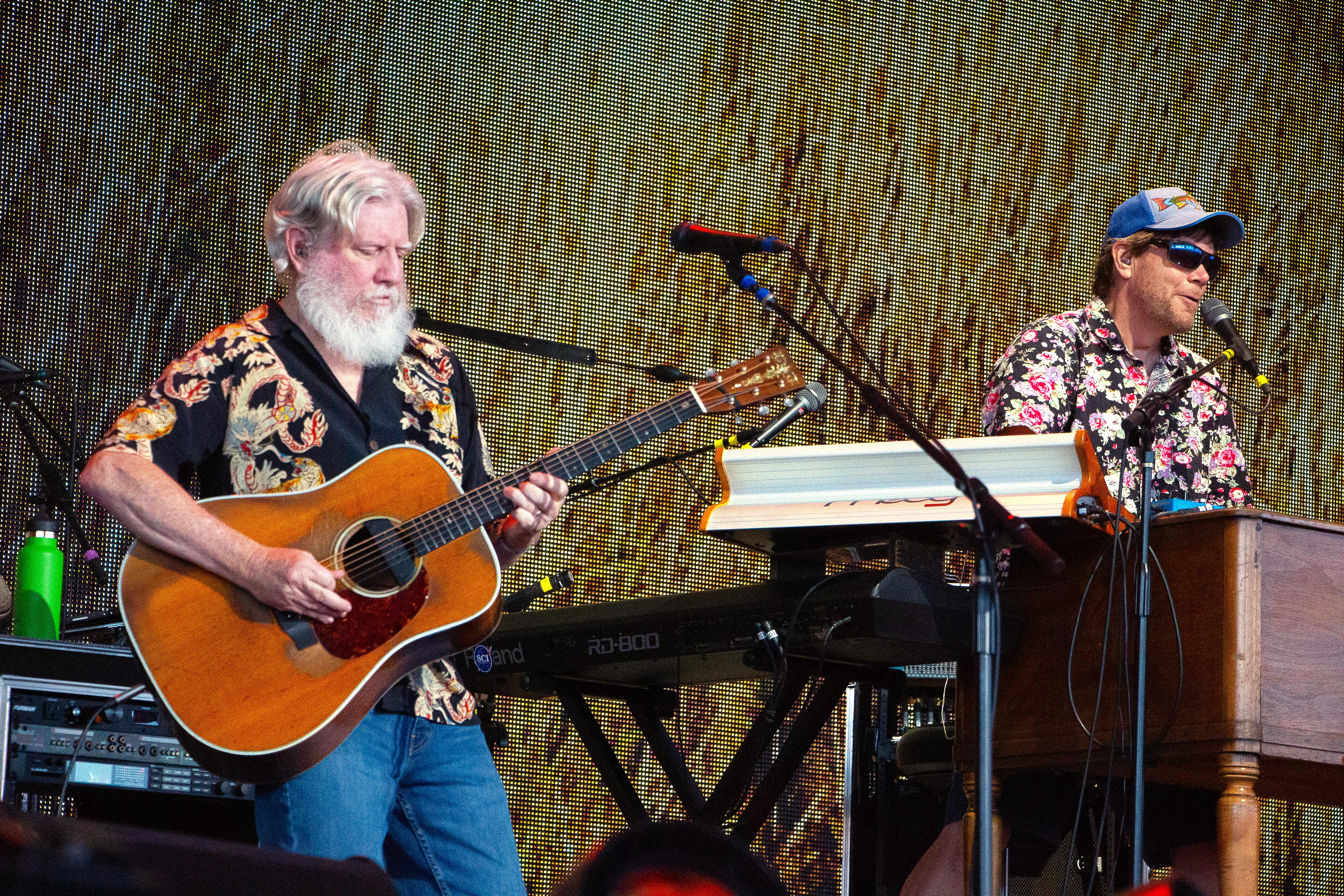 Lukas Nelson & Promise of the Real: Oozing energy and prowess, LN&POTR set the stage ablaze with their seven-song ensemble. Kicking off with "Sticks and Stones" and wrapping up with the dynamic "Find Yourself", the spotlight particularly shone on Lukas's masterful lead guitar solos. The quintet's harmonious blend of country, blues, and rock electrified the atmosphere, sending waves of appreciation through the crowd.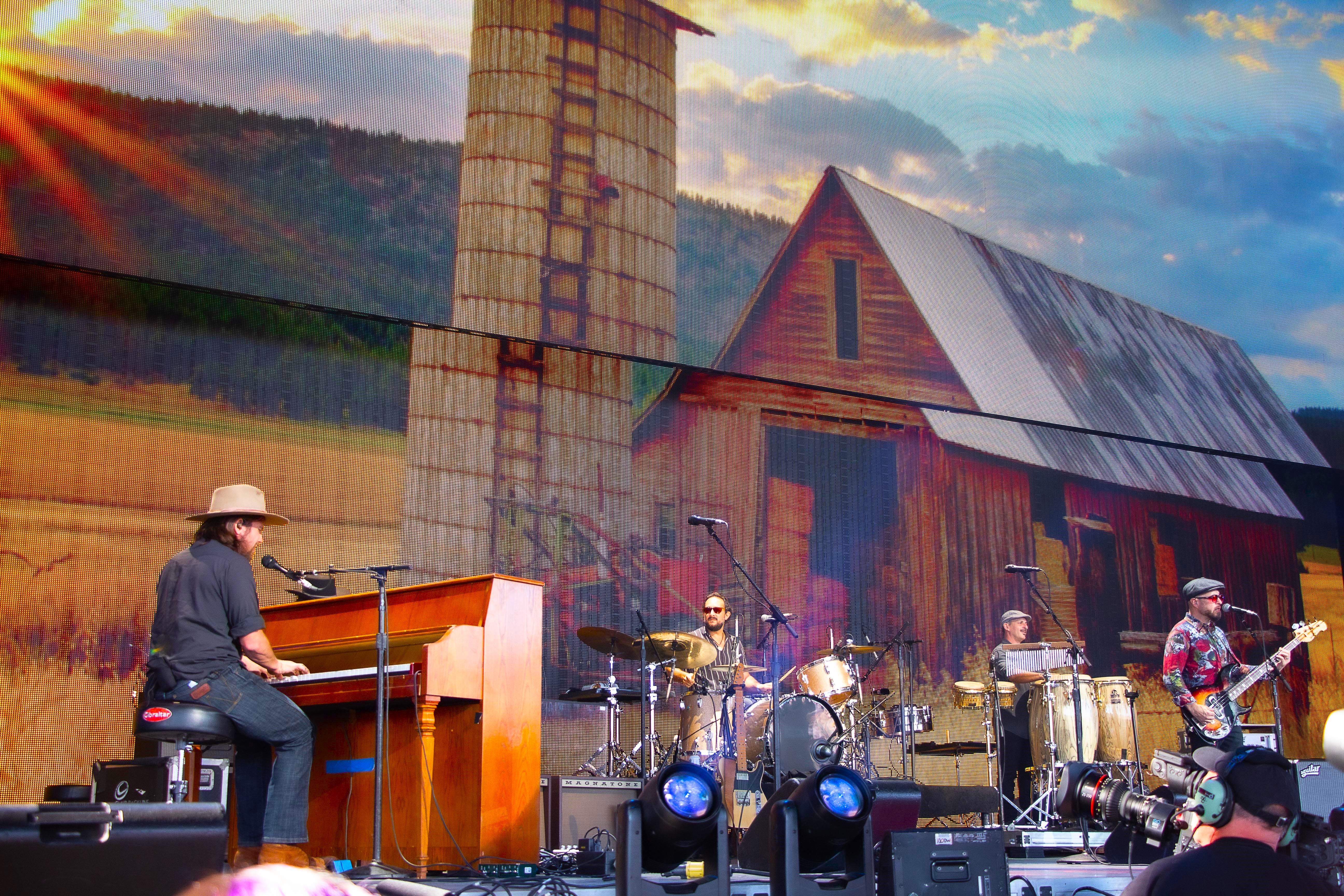 Lukas, the dynamo that he is, was everywhere – jamming with Bob Weir, and then sharing the spotlight with his legendary father, Willie, as the night culminated. A particular moment of serenity was when we found him gracefully serenading from an upright piano.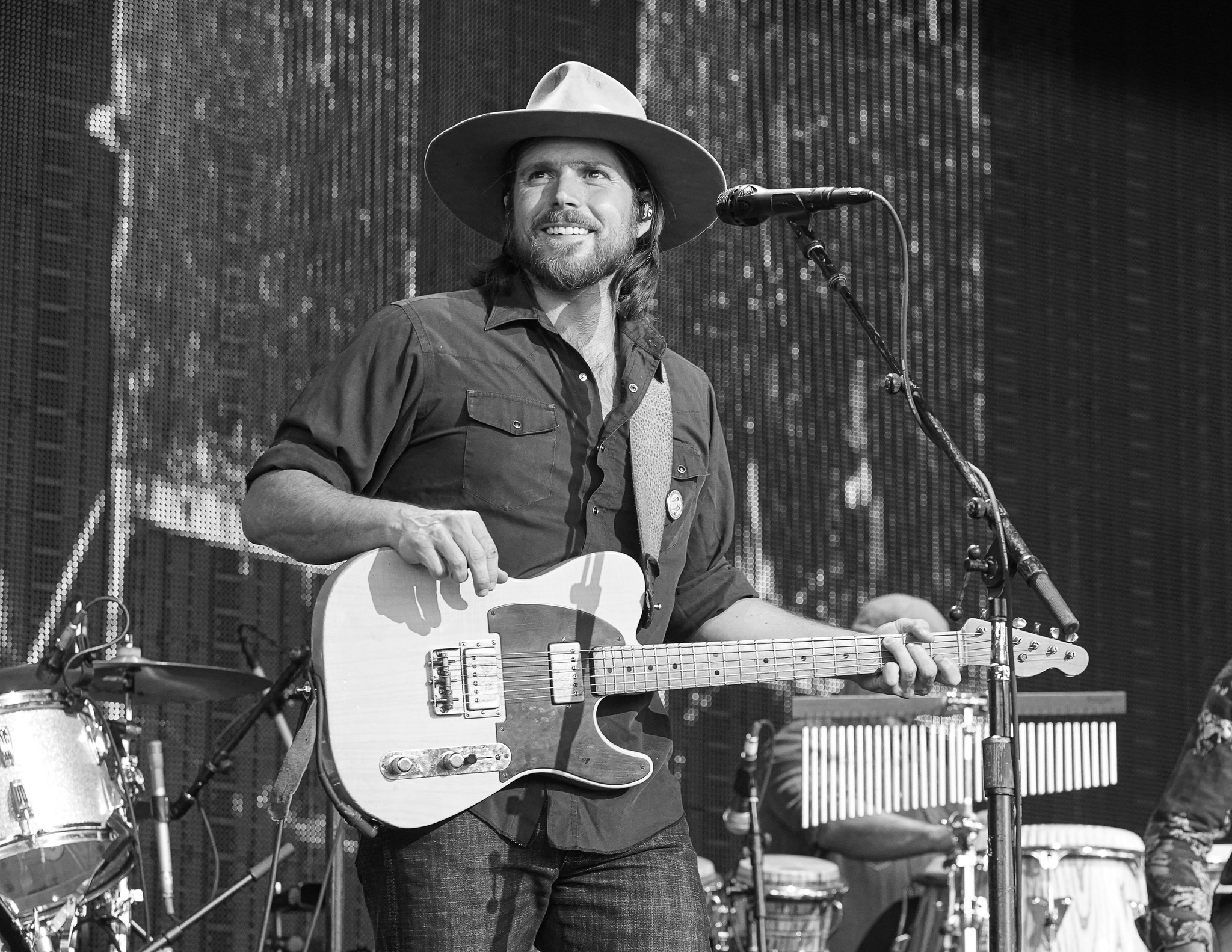 POTR, over time, has woven itself into the fabric of Farm Aid, acting as a versatile musical nexus. They've transformed into a Farm Aid mainstay, with individual members enriching performances of other renowned artists like Willie Nelson, Neil Young, and Allison Russell. The band has truly become an emblematic heart, beating in rhythm with the Farm Aid spirit.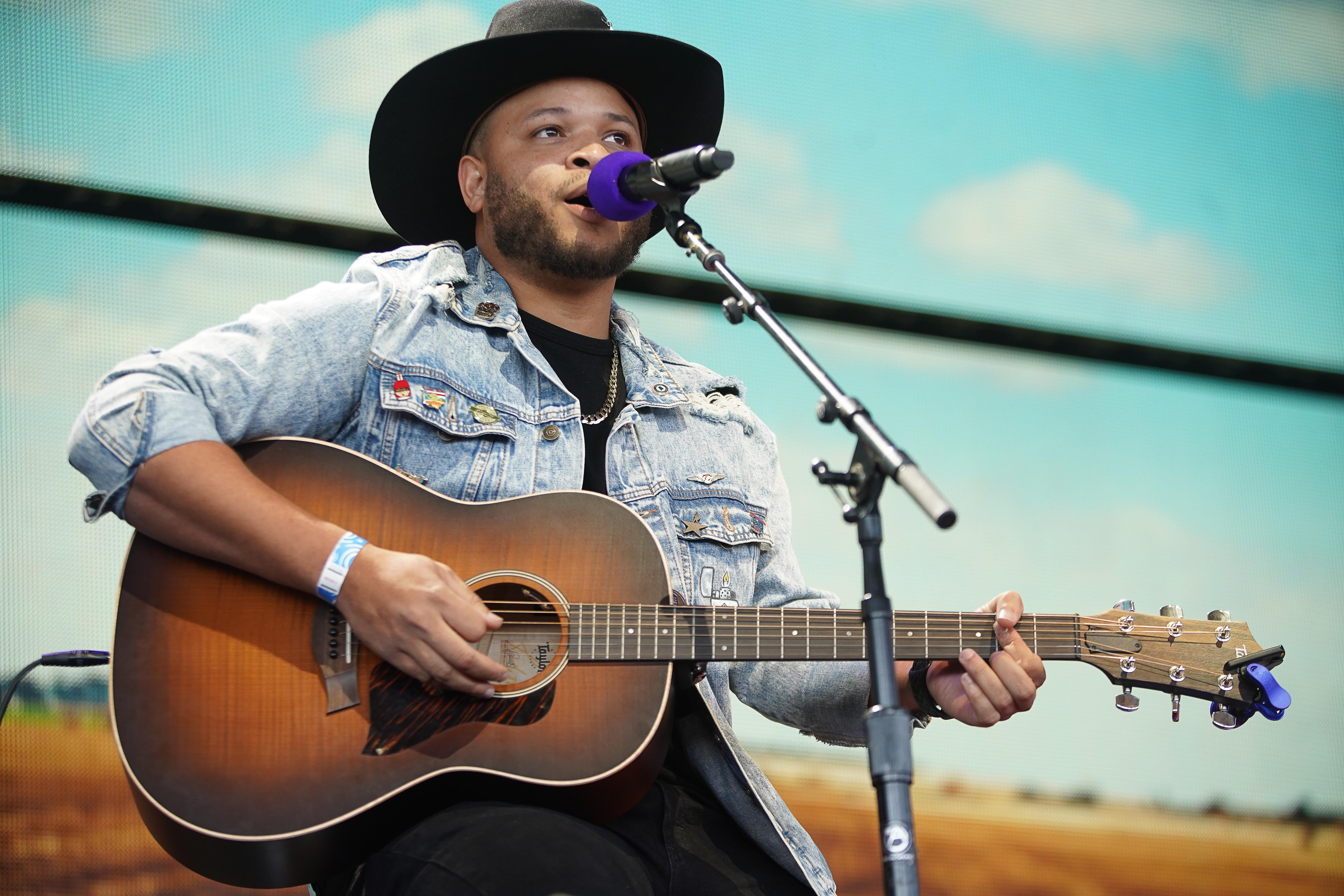 The Black Opry featuring Lori Rayne, Tylar Bryant, and Kyshona: This trio burst onto the scene like a breath of fresh air, proving to be a captivating addition to the Farm Aid lineup. Their unique round-robin approach spotlighted each singer-songwriter, creating a seamless tapestry of talent as they exchanged songs. Undoubtedly, they left a lingering note of anticipation, and one can't help but eagerly await more musical endeavors from these artists, both within the Farm Aid realm and beyond.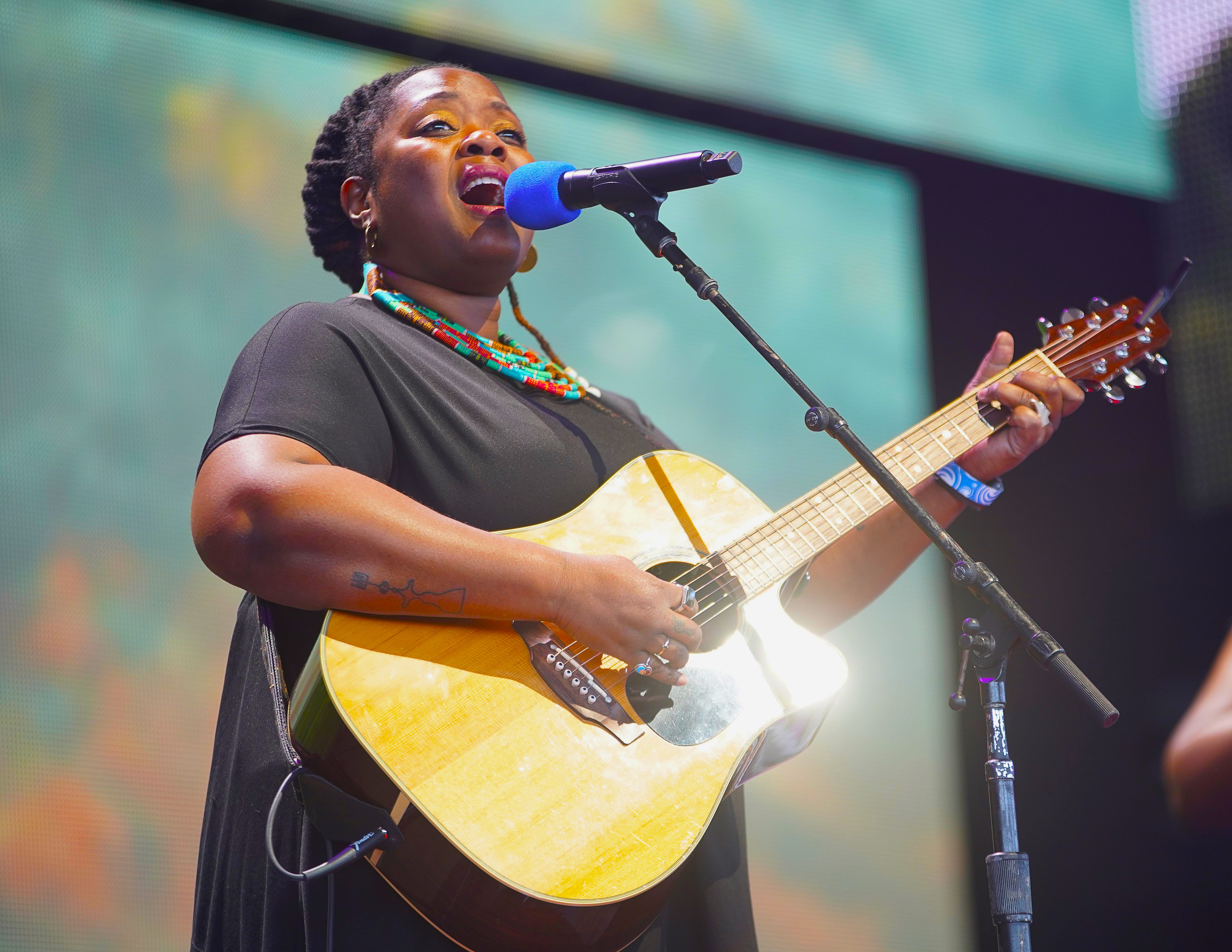 This year's Farm Aid unfolded as a symphony of legends, harmonious collaborations, and captivating surprises, etching its name as one of the most illustrious chapters in the festival's storied history. With a tapestry of genres and a mosaic of talents – from the iconic strains of Bob Dylan's guitar to the vibrant energy of The String Cheese Incident, and the multilayered harmonies of The Black Opry – the event was a testament to the diversity and unity of music. The vibrant echoes of Lukas Nelson's guitar and Margo Price's versatile notes resonated with the crowd, while the nostalgic chords of John Mellencamp and Neil Young brought waves of reminiscence. Each performance, a unique note in this musical composition, contributed to the festival's mission of supporting American farmers, symbolizing hope and solidarity.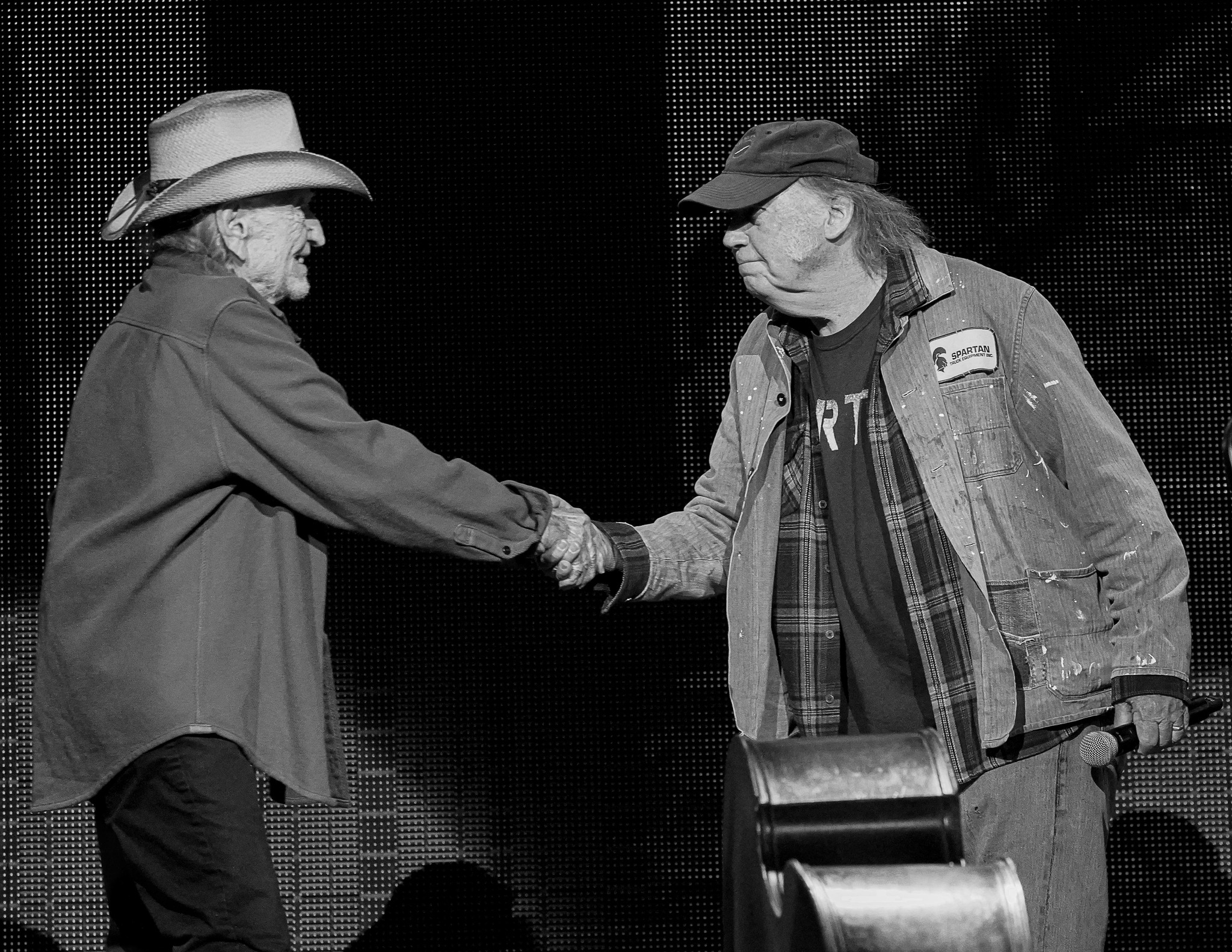 As we look forward to the next rendition of this iconic festival, the bar has been set extraordinarily high. The upcoming host city will embrace the challenge to not only match but aim to surpass the vibrancy, unity, and sheer musical ecstasy witnessed in Indiana. Here's to another year of celebrating music, fostering communities, and championing the noble cause of Farm Aid!