If summertime is the only time you make it to a killer music festival, you must not be from Colorado. Us cold-blooded mountain people could care less about below freezing temperatures and blustering blizzards. Live music is the lifeblood of Colorado's thriving entertainment industry and the people want it all year round. Maybe one year somebody would be brave enough to host a winter camping festival, but for now, we have a few awesome concepts that are making the dead of winter a time to party at desirable festival grounds and see our favorite bands throw down a hootenanny. In comes WinterWonderGrass Festival. Thriving in its second year since inception, an "everything-Colorado" festival in Avon, Colorado nestled deep in the Vail Valley Rockies. The festival brought together a fantastic idea, combining our states love for great bluegrass and showcasing our booming beer and spirits scene. Why have a Makers Mark & Coke or a Bud Light when you can choose from dozens of fantastic local distilleries and breweries? It's community support at its finest. And those who are in the know about our destination bluegrass reputation are thrilled that the best players in Nashville come most commonly to Colorado than any other western part of the U.S.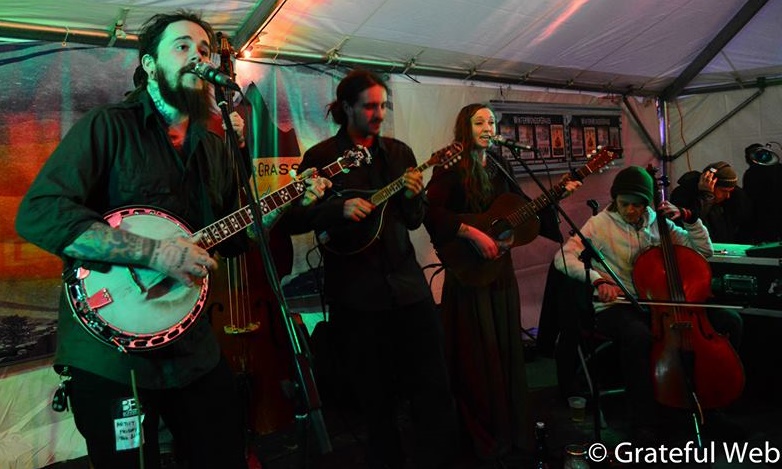 Arriving at the festival friendly volunteers navigated my on-site festival parking and I quickly got ahold of my festival pass and metal Kleen Kanteen metal pint for the three free hours of beer tasting from dozens of different Colorado Breweries. The best veteran and newcomer breweries poured a tasty variety of one of our states finest commodities. Breweries like Crazy Mountain, Breckenridge, Oscar Blues, Great Divide, and so many others were stoked to represent their great beer at WinterWonderGrass. Two different tents with Colorado spirits and beer kept festy-goers plenty buzzed, and free water got them through the experience safe and hydrated. Friday's festival lineup was an array of strong local and national bluegrassy acts. Acts such as Nederland Colorado's Gipsy Moon displayed their growing talents as a collective and brought those locals closer to the whole experience. Catching up with old friends and laid-back kinfolk was as easy as digging the great music.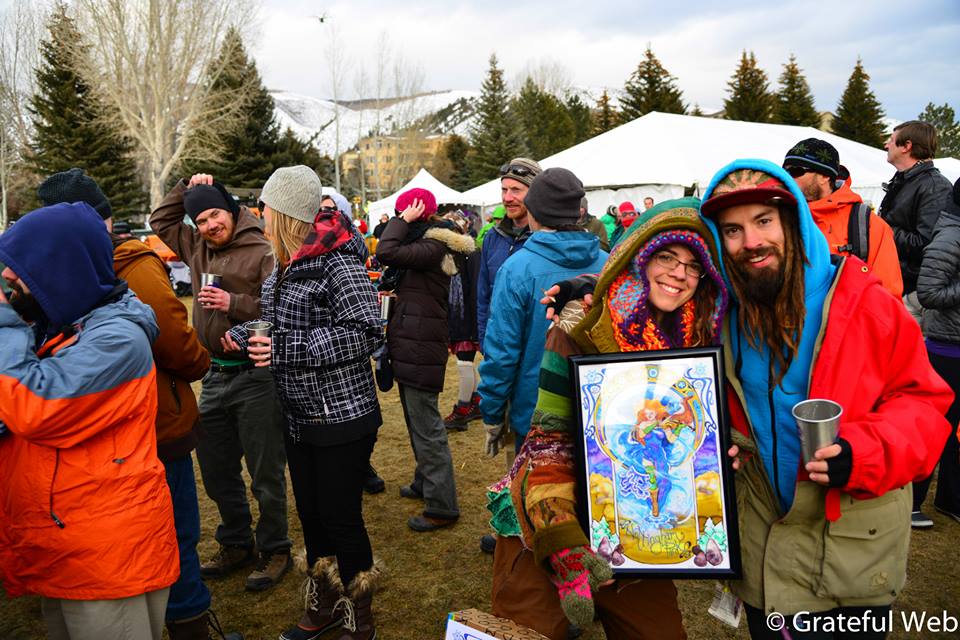 The mainstage opened at 3:15 PM with a knockout set from Dead Winter Carpenters. Admittedly I had never seen the Tahoe, California based bluegrass quintet who played two sets of music last Friday. Their stunning sense of unity sets the band above jamgrassy bands that try to hard to impress. I can't wait to see how these four guys and gal continue to grow as they continue to tour rigorously this winter season. Milkdrive brought their groovy brand of jazz-grass to the main stage after 4PM. A nice contrast to Dead Winter Carpenters, they blended pop, jam-band, new grass, and soul into a cohesive and musically flexible quartet. The crowd seemed to dig it as the beer poured heavy through their set.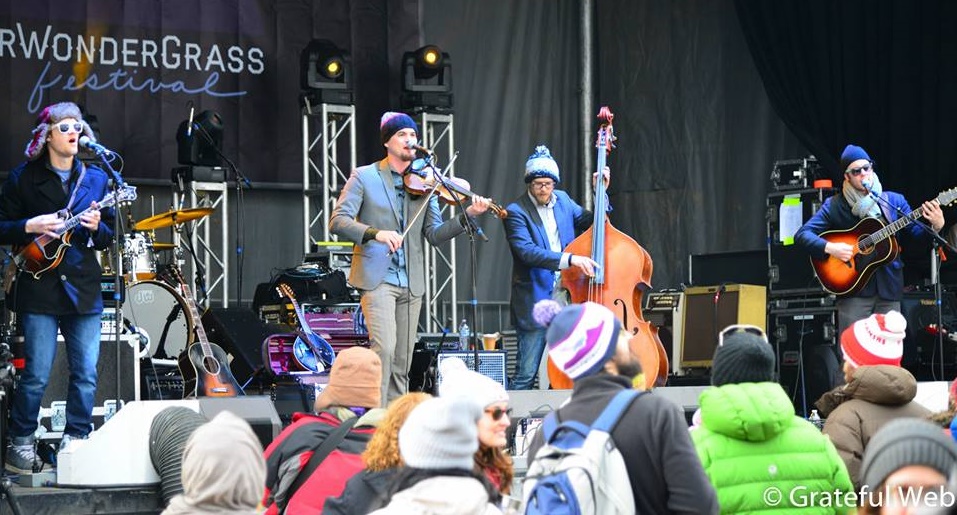 As the sun went down, free beer three hour was over, probably for the best, as there was much more great music ahead to be coherent for. Next came out Greensky Bluergrass. The Kalamazoo, Michigan based Jamgrass act has earned sincere clout in the Colorado bluegrass community. Now regulars at Telluride Bluegrass, and pretty consistently selling out Denver, Boulder, and Fort Collins area theatres, its apparent that the guys are at the height of their popularity and creativity. In particular dobro-man Anders Beck has been a particularly sought after session jam musician, but really all of the guys are super impressive. They combine a real folk/Americana sensibility while managing to build climactic jam-gasams that allow their crowd to get carried away with them. No doubt these guys have earned the respect of their newgrass elders. Newgrass creator and legend Sam Bush came out with Leftover Salmon's fantastic Drew Emmitt to play with Greensky at the end of their WinterWonderGrass appearance.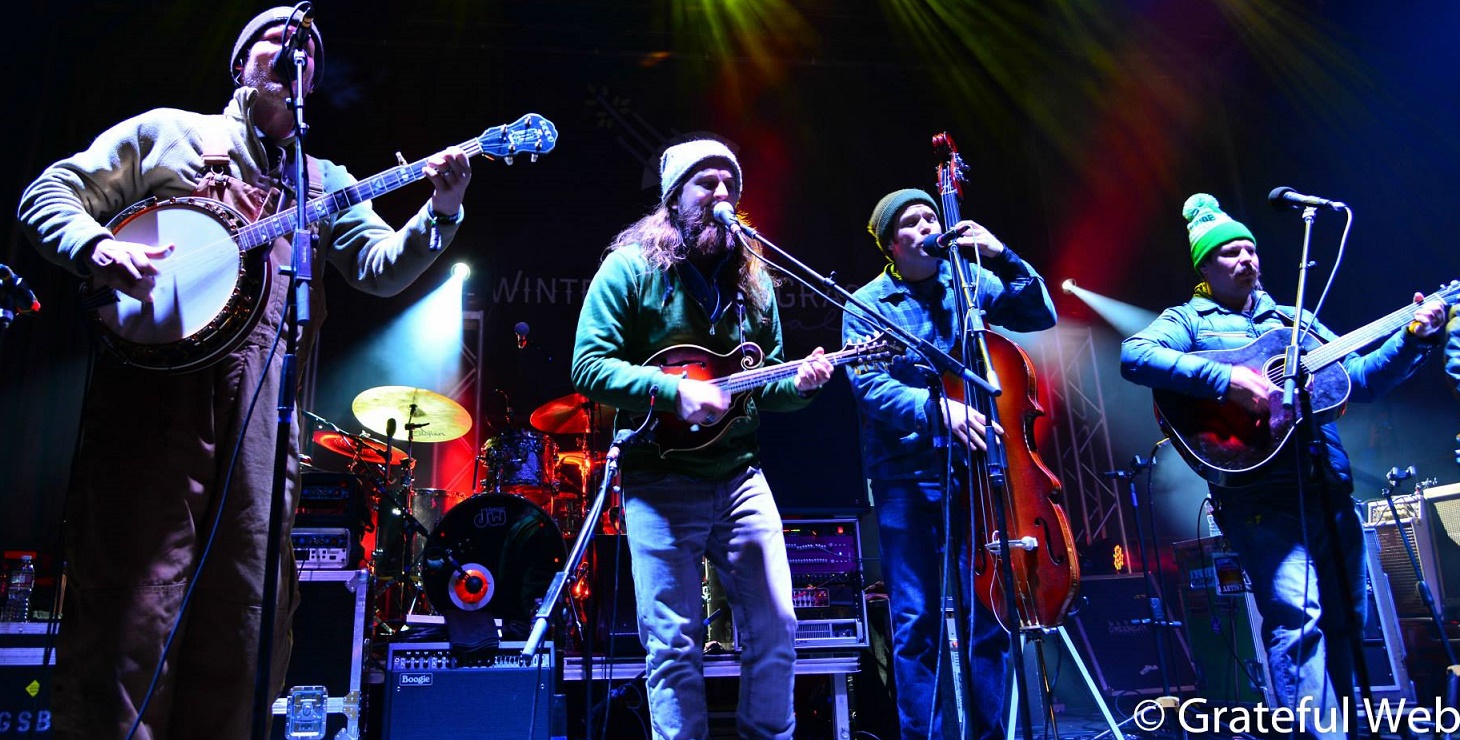 The headlining act of the night was a spectacular Leftover Salmon collaboration set. This band is the epitome of Colorado bluegrass. Founding members Vince Herman and Drew Emmitt found the Bill Monroe/Earl Scruggs canon to be a great place to start, but ended up with a gumbo of calypso, Cajun, hard rock, and psychedelia. All in the grass. Seeing the legendary band solo would have been grand enough. Festy goers were especially lucky to catch Billy Payne of Little Feat sitting in on piano for the whole show. What we didn't expect was a completely unannounced Sam Bush sit-in for the entire two-hour set. The band treated us to a dazzling array of culty Salmon originals, bluegrass standards reworked, the fiddle mastry of Newgrass Grandaddy Bush and jam piano Grandaddy Payne. Old Salmon classics like "Carnival Time" sat nicely nice to their newer Aquatic Hitchhiker material like "Here Come's The Night". Bush was thrilled to share vocal duties with Herman on a cover of John Hartford's "Up On The Hill Where They Do The Boogie." It's great to see that Leftover gets their ado from the likes of their elder generation guests. No doubt they will continue to thrive and create new interesting arrangements, songs and jams.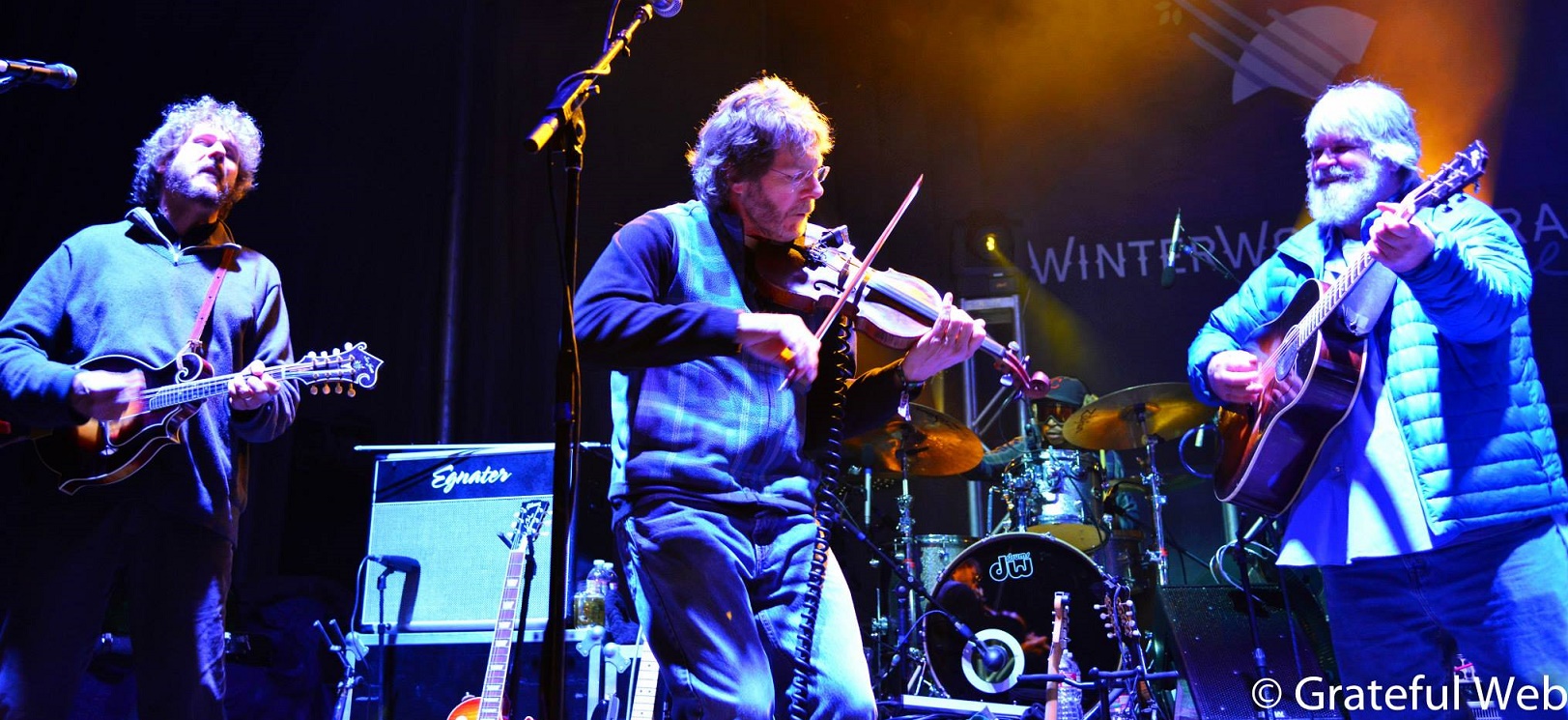 My sole regret of the entire experience was only being able to attend Friday's festival day. No doubt I missed out on wonderful late night jams scattered across Avon bar venues. The next day featured Greensky Bluegrass headlining with an "announced" Sam Bush guest, and other killer acts like Scott Law, Nicki Bluhm & The Gramblers, all culminating with Sunday's festival closer The Infamous Stringdusters. Those who stayed all weekend no doubt continued to have the time of their lives. These last two years have show that folks will come out in the cold to support great local booze and bluegrass. The festival seemed to have their act together and provided lots of yummy vendors and plenty of after party experiences. Thanks to the folks with the festival for inviting Grateful Web. We look forward to riding and boogieing again next time.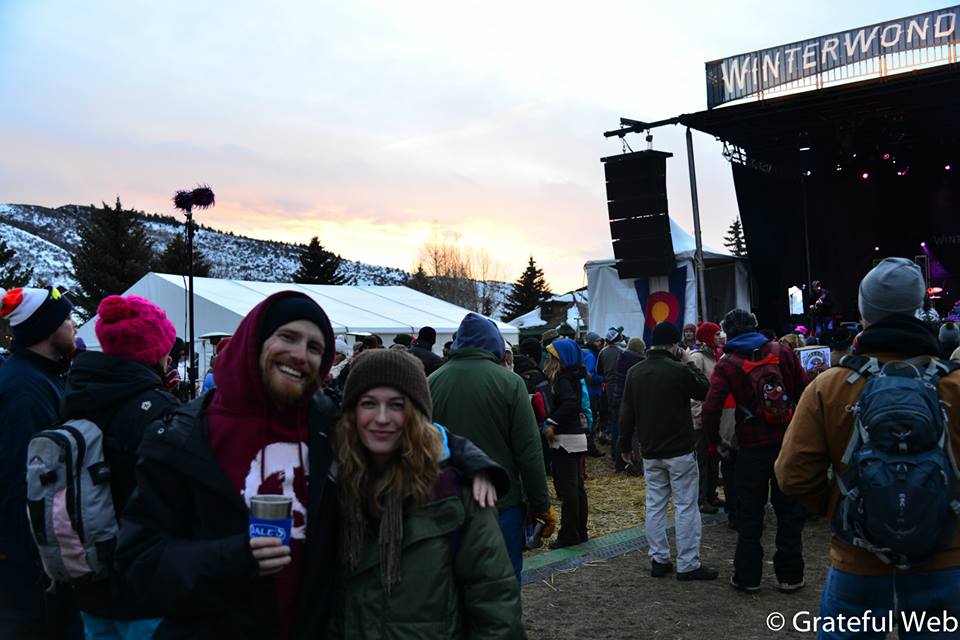 Check out more photos from Friday in Avon, Colorado.