The String Cheese Incident are indeed coming to the Auditorium Theatre in Chicago for New Year's 2021. Thursday, December 30th will begin the 3 night run on 12/30, 12/31, and 1/1 2022. Proof of vaccination or a negative COVID test within 72 hours of show time will be required for admission but as of this posting, the show must go on! Find a snazzy outfit to match your masks and bring your beautiful self out to celebrate New Year's Eve in Chicago! Meagan Panici at WZRD Chicago, 88.3 FM recently chatted with Keith Moseley about the upcoming shows. 
MP: WZRD Chicago, 88.3 FM, The Wizard Chicago's home for Freeform radio. Thank you for joining us today, Keith!
KM: Oh yeah, we're getting excited to come to Chicago and play for New Year's.
MP: Three nights back in Chicago at the Beautiful Auditorium Theatre.
KM: We played there in 2018. I think late in 18, maybe it was 19. Of course, the whole pandemic year has thrown everything off, but we're glad to be back at it and coming back to Chicago, where we always enjoy a great fan base. It's the Chicago fans who have been good to us for many years and we're excited to come and have a New Year's show with you guys.
MP: We're so excited to have you! We had you guys here before at the Auditorium Theatre and it was really nice. It was a beautiful show all three nights of it. The venue itself is just gorgeous. I'm sure you guys have played at other venues like that, older theaters that are really iconic. Are you excited to get back to that?
KM: Yeah, being able to play these theaters that size, 2-5,000 seat theaters, they're really some of the nicest venues in the country. I love the fact that they're big enough to really generate energy yet small enough to feel really intimate with the crowd. It's my favorite sized venue to play and to go see a band in that size theater as well.
MP: How does it feel to be back connecting with audiences again? Did you miss that over the twenty-one-month break?
KM: It's been so good to be back. We had a nice summer run and we just did Thanksgiving shows here at home in the Denver area. Those went over super great. We've been in the studio all this week working on new material and putting the finishing touches on four new songs. We hope to play them all in Chicago for the first time when we're out there
MP For new songs from String Cheese Incident in Chicago?!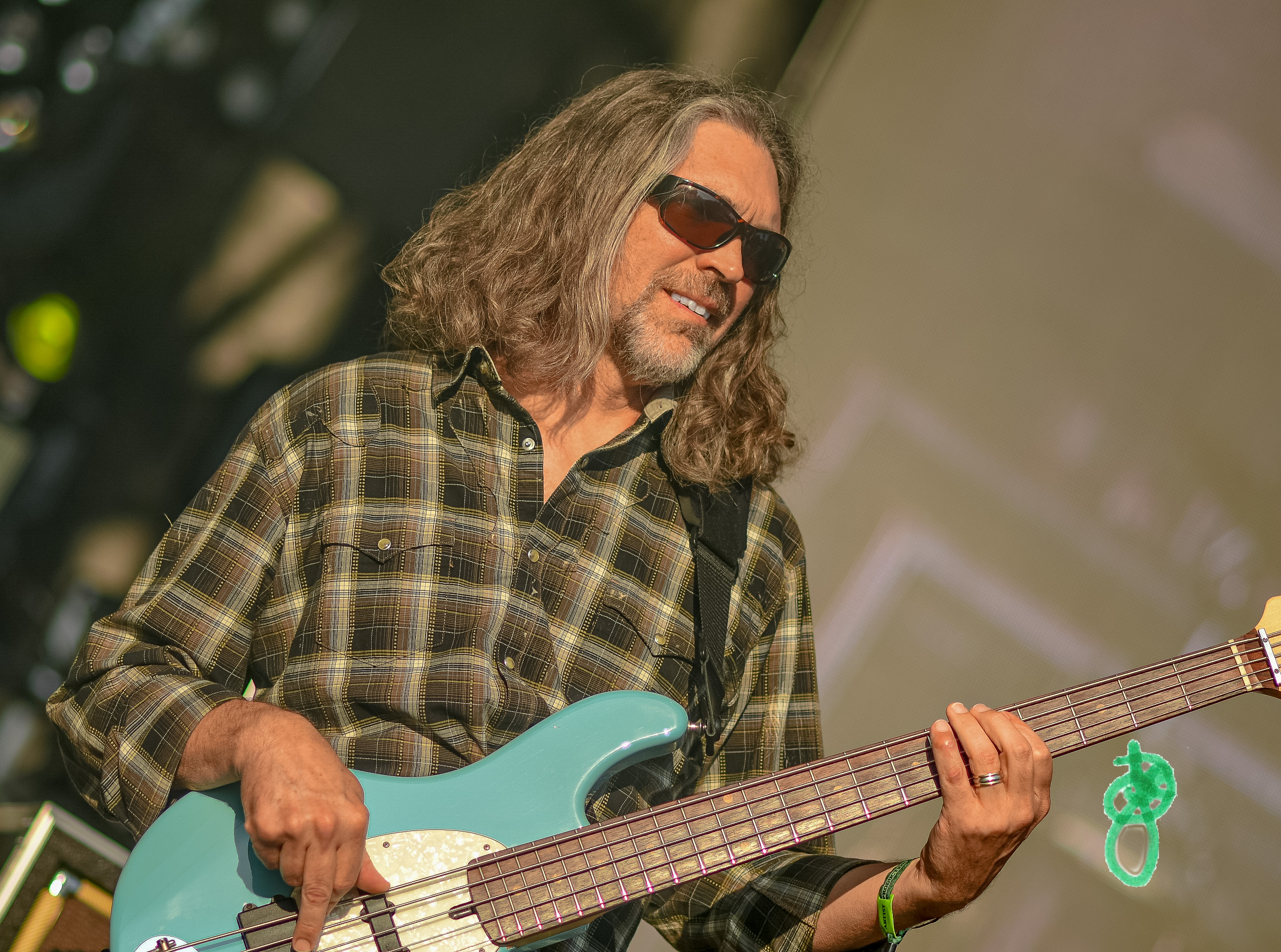 KM: That's the plan. 
MP: We'll get some new music out! Wonderful! We're happy to hear that. Is a new album is on the way?
KM: Probably will be springtime by the time we get around to getting everything tracked, but we're going to get at least some of these songs up and running to bust them out over New Year's.
MP That's great! I think that's a great way to try to get some of these songs out before you put them on the album. I was talking with a guest last week about that. Sometimes you throw it on the album and it's not quite exactly what you want yet, but if you test it out for the audience, you can feel out the spots that you want the sweet spot if you will.
KM: Exactly! Find the sweet spot for the song. That's been our experience as well. Obviously, you can go into the studio and write them all, record them, and put them out in that way certainly works. But it's also nice to road-test the songs a little bit. Play them live. See what really does work, what might need a little tweak here and there, and get it right before it goes to recording and becomes permanently preserved.
MP: A good way to put it, permanently preserved. We're excited to be the test audience. 
KM: Chicago has been great to us for a lot of years. We really appreciate the fan base there and we're excited to bring it! We're really looking forward to getting in front of the people there in Chicago, playing some new tunes, of course, some old favorites, and having three nights so we can really dig deep in the catalog and stretch out, get comfortable with the venue and really go for it. It's nice to do a multi-night run and be able to acclimatize to Chicago, to the venue, to the whole vibe of the audience and the scene, and really dig deep and do what we do.
MP: You guys really do what you do, and I think you do it well. Tell us how song selection works? Is it a democratic process amongst six people when you guys have so many sounds that you showcase?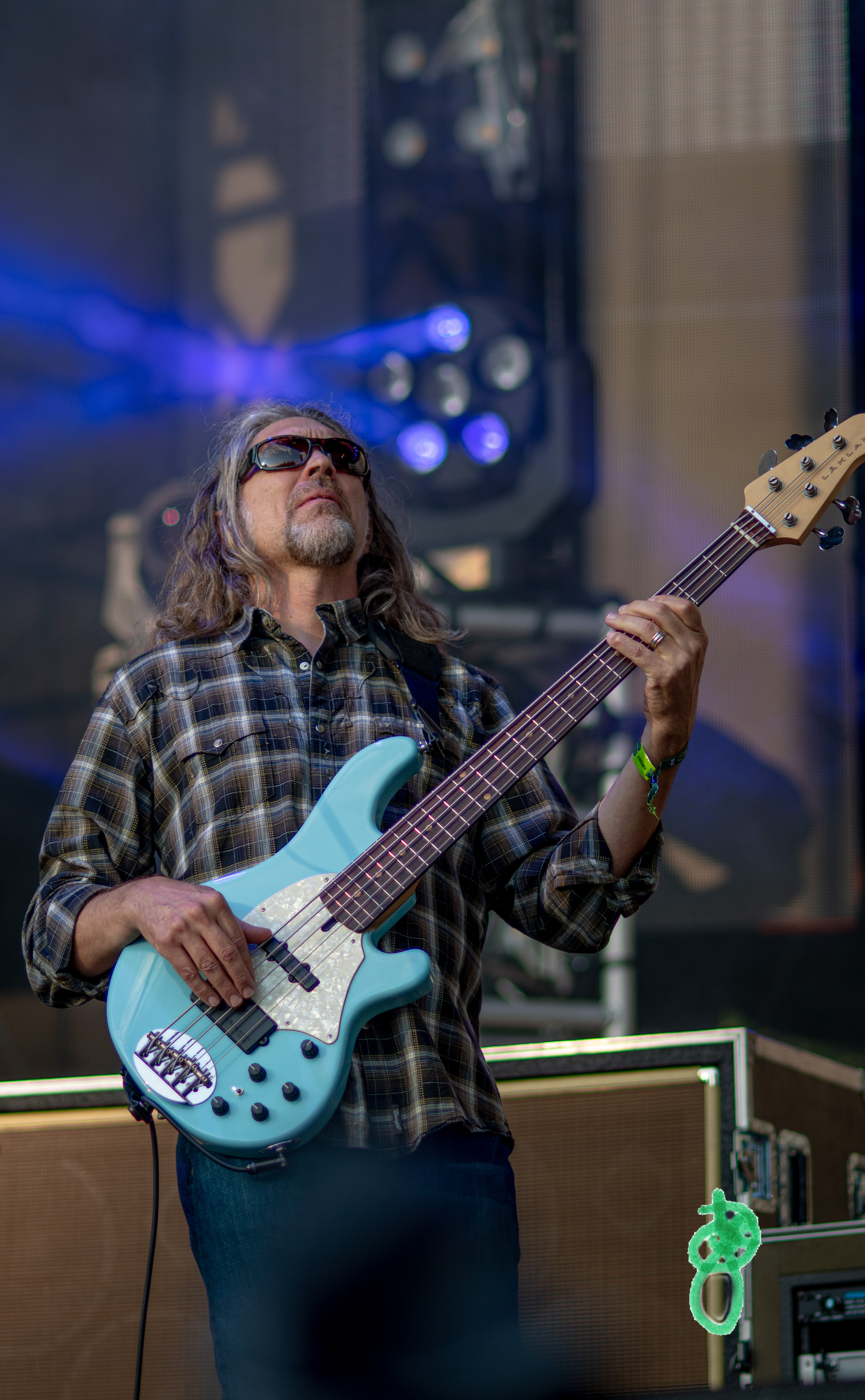 KM: Yeah, so many sounds. So many songs, we'll put together a master list this weekend at rehearsal. We go around and everyone will say, Hey, I'd like to play, these half dozen songs and we'll make a master list and get the rough setlist going. And then we look around and try to curate the flow of the show. How do we want to start? Maybe the intensity takes a slight dip mid-set and then you build it back up for the end of the set. So we're thinking of the emotional feel of the show as we write the songs in the list. And then we also try to highlight, well, let's see, give everyone a chance to maybe sing once at least once a set. Try to feature, maybe a fiddle tune. Make sure we've got something with that unique sound in it. We cover so much ground variety-wise with the music that it does take some curation to make sure we hit all the singers and all the different varieties, and really again, try to curate a show that takes people on an emotional ride.
MP: Yeah, it's definitely an emotional ride, I think that you go through a lot of different emotions in a String Cheese show, mostly happy and uplifting, but it's a journey. It's this whole collective thing with the audience and with the band coming together, just a really fun experience.
KM: That's the goal. We sure enjoy trying to take people there.
MP: We're happy to be strapped in and ready to go. Do you have any favorite songs that you've been playing lately? Anything from the past few shows, maybe through the Denver shows that that's been fun for you to play?
KM: The shows were really different. In Denver, for instance, we had a couple of special guests. The first night we did a stripped-down acoustic show and had Andy Hall and Chris Pandolfi from the Infamous Stringdusters sitting with us all night long. It was a really different flavor show the first night. One of the other three nights we had Dominic Lolli from Big Gigantic sit in with us so the pendulum swung from the acoustic all the way over to the more sort of techno and that kind of feel. Dom played a bunch of sax on Straight Ahead stuff as well. Those shows were special and different in their own ways. Every show has got a different vibe to it. So as far as favorite songs, it's hard to say. I'm sure we'll play some of the "hits," but also with a three-night run, it will give us a chance to dig deep into the end of the songbook and bring out some gems that haven't been played in a while as well.
MP: I heard from Denver friends that you guys curated different sets or themes throughout that three-night run in Denver, a barn burner set, which was all bluegrass and then more of a classic Cheese set. Will we be getting something like that here in Chicago or is it a surprise? 
KM: Well, we will have our New Year's Eve celebration, which will have some, let's say, pageantry attached to it, that will certainly be different than most shows. Then the other two nights, I'm not sure yet what you're going to get. Probably, as I say, planned to bust out a couple of these new songs. Maybe all four of them, if we can get there. And as far as other surprises, I'm I don't want to let anything...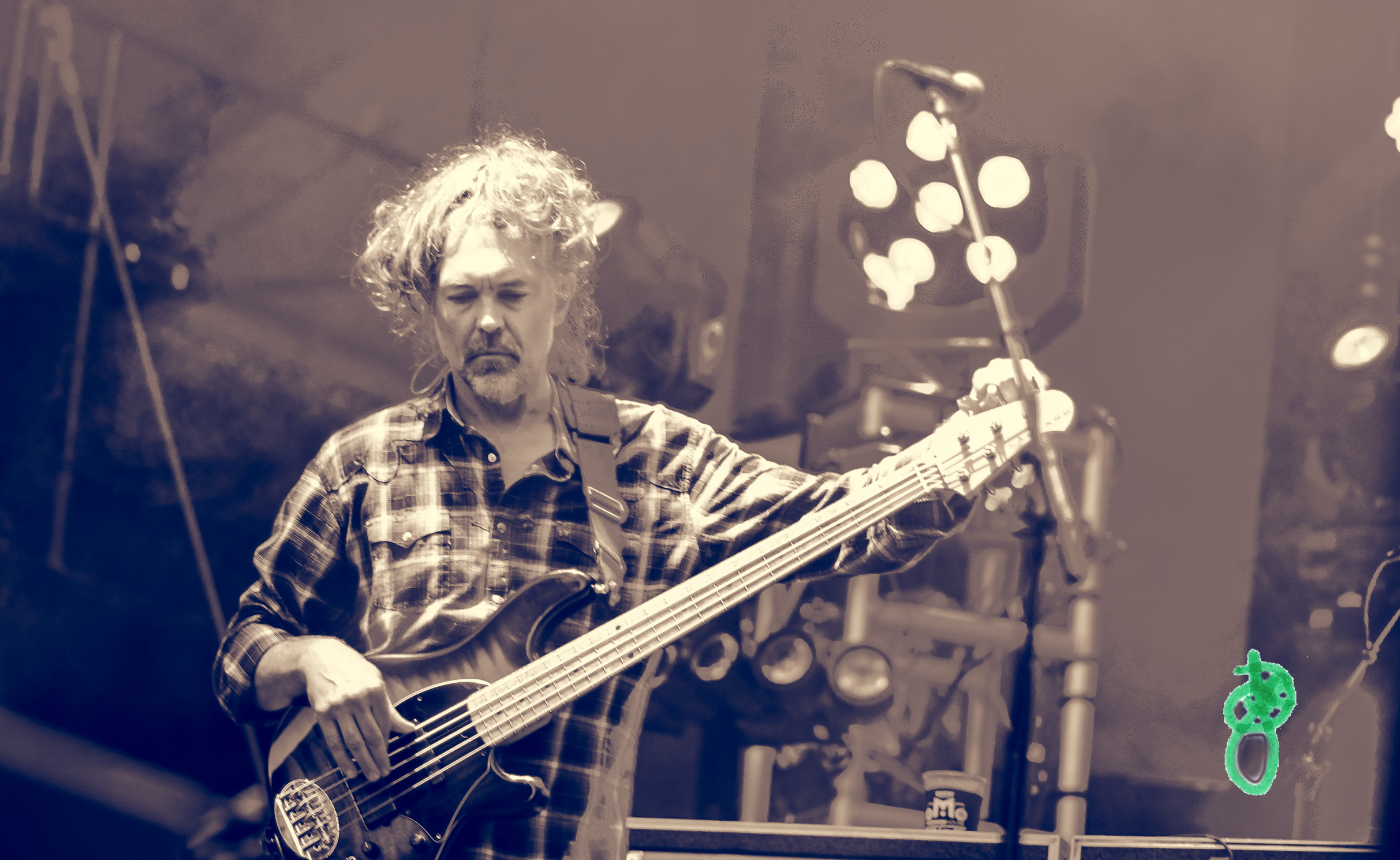 MP: Yeah, let's keep it a surprise!
KM: Rest assured, though, they will be special shows and we intend to bring the intensity. It's going to be great. It's always a good time. 
MP: I heard you guys did a fan-voted setlist! How did that work out for those Mission Ballroom shows?
KM: We let people submit their ideas online, and then we took the top-voted songs and relearned how to play them. A lot of them were songs we hadn't played in many, many years. We ran through those in rehearsal and busted them out and it was fun! It was interesting because most of the requests were really old songs, so it felt like we were going back 20 years in time to a younger version of ourselves. 
MP: It's so cool to be able to integrate the fans and now with the internet and the way we can really connect so quickly. That probably made everybody really excited that you guys listen to them and really worked on songs that they asked for.
KM: The modern technology these days of the internet and the ability to connect with your fans is different probably than it's ever been. We want to explore more ways to do that and of course, keep curating the connection with the fans and giving them what they want.
MP: That's great. We love that. Did curating that whole set and digging up old tunes make you guys want to dig deep into some of the older stuff again and bring out more gems you haven't played in a while?
KM: The songbook is so, so big at this point. I have no idea how many songs, the hundreds of songs that we've played over... Maybe even more than a thousand songs that we've played over the 25+ years we've been together. Yeah, we definitely touched back on some tunes that we hadn't played in many years and discovered a whole era of the band that and so many tunes attached that we haven't played in a long time. Yes, several of those will be getting back into the rotation as they were a lot of fun to play and we want to get back to highlighting some of those tunes.
MP: Awesome. That's good to hear. It's fun. I mean, I feel like that with a lot of bands I listen to. You guys put out 7, 10, 20 albums and sometimes you want to say, Hey if you guys want to play those old songs, that'd be great! There's no way to tell the band that without feeling rude. The fact that you guys asked the fans is really, really conscientious on your part. It really does give the fans a chance to be part of the art in yet another way.
KM: It's all about keeping that connection going. That's the bottom line is keep connecting with the fans. Try to keep them both satisfied with hearing some of the older favorite tunes, and then keep them challenged and excited with new music.
MP: Absolutely. I appreciate that that's part of your M.O. in this band. You guys have been doing this for a long time since the Crested Butte days. What year did you guys actually form? In the 90s?
KM: December of 1993 were the first gigs.
MP: Wow!
KM: It's 30 years coming up - the history together, it's incredible, just to get in the room with the rest of those guys in rehearsal and start reflecting back. To have shared that many experiences, that many years of playing shows, and writing music and traveling and sharing experiences is incredible. We don't spend as much time together these days as we used to, so when we do get back together and have time in the studio as we do now to be creative, it's a really special time. Everybody, away from the band, continues to be creative so when we get back together, it's like, Wow! Here's a new song that you've got. That's awesome! And here's a new song that I've got. Let's check this out. It's exciting to be in a creative space with my buddies that we've been making music with for almost 30 years now.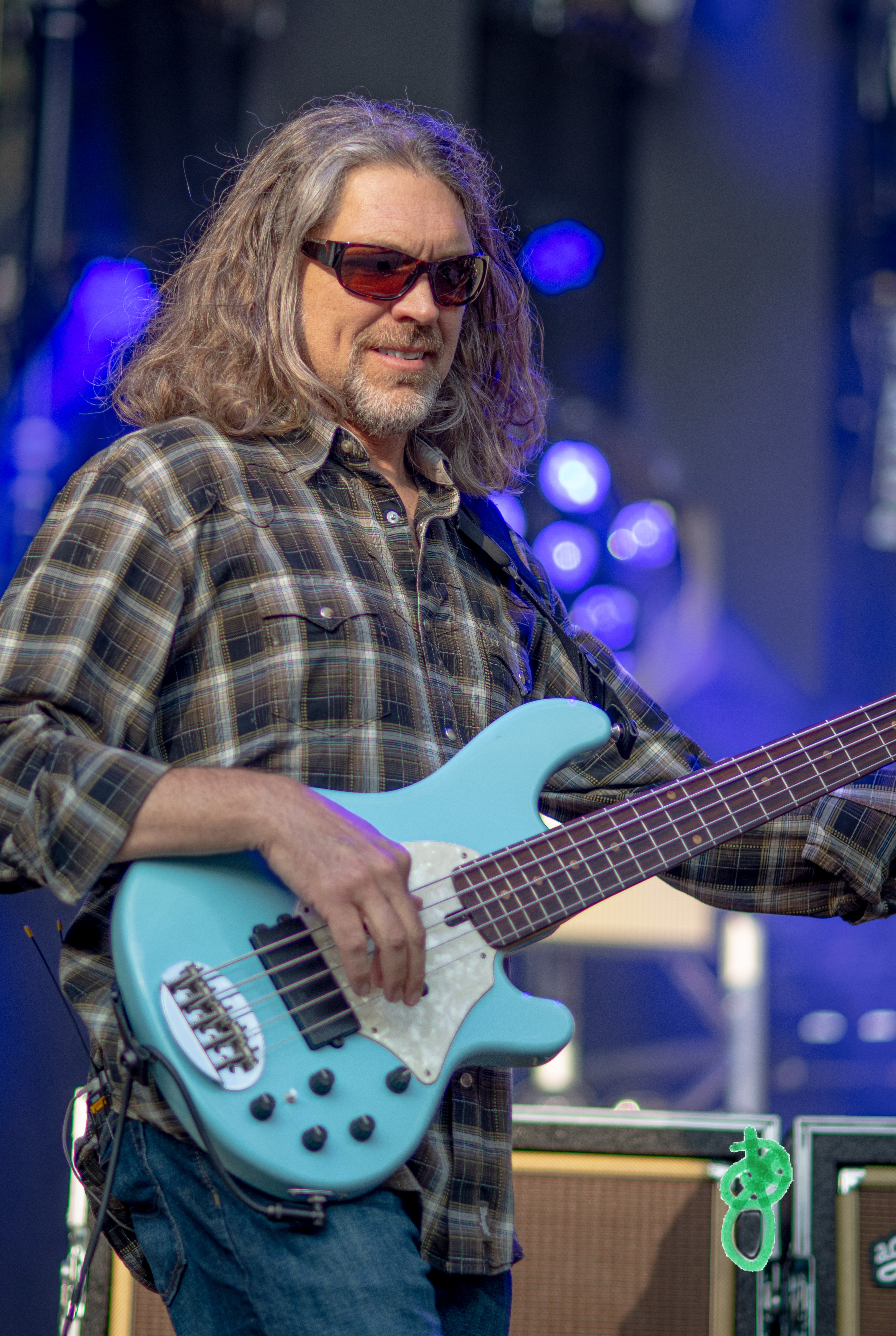 MP: Yeah, almost 30 years is a really awesome thing! You guys have gelled in such a way all this time and you're still making it exciting and you're still having fun with it.
KM: That's it. That's the whole thing - continuing to create and keep it fresh. There have been a lot of good songs over the years, but honestly, I think we're all just getting better as songwriters, the more we do it. The new tunes we're putting out today, I think, are as good as anything we've written.
MP: Absolutely. I think so, too and I love that it is a democratic process. Everybody's allowed to bring their own song or idea to the band and you guys work on it together. That doesn't always happen in every band.
KM: No, we are unique in that, that there's not really a leader of the band. It is a very democratic process and at times that can make decision-making slow and a little frustrating. But ultimately, everybody in the band gets to feel creatively validated and their songs get played. Everyone gets to sing, everyone is represented. Ultimately, that's the most satisfying for all the band members.
MP: Good. I'm glad to hear that because when you really embrace each other's individuality I think it really shines. It makes it more exciting for everyone.
KM: Yeah, everybody is more invested when they feel represented with their tunes and being able to sing a song during the set. That's always been an important part for us is to keep everyone feeling like the band is a valid creative outlet for them and they get to do their thing. Absolutely. 
MP: Now you guys got something coming up real exciting Jamaica in January. What are your thoughts on this? Are you excited, ready to get out of town?
KM: Oh man, it's been a long time. A couple of years to three years since we've done an international Incident. Yes! Heading to warm weather, feet in the water, toes in the sand, playing some music, it's overdue. We're really looking forward to that.
MP: Oh man, that sounds amazing. If my favorite band is going somewhere tropical and they want to take us with, that's just really cool that you guys create these excursions and these Incidents in different places.
KM: Yeah, it's going to be good to get back there. We had a great experience last time the fan base really showed up We get to have more interaction with the fan base as well. We're hanging out at the resort doing the same activities, getting on the paddleboard, swimming in the bay. It's a great relaxing time for everyone, a chance for the fans to rub elbows a little bit with the band and see several nights of music. I can't wait for that.
MP: That's great. Do you guys include other bands on that, or is it just you guys?
KM: No, there are other bands. I believe we're in Jamaica for two weekends. I know the Traveling McCoury's are on the first weekend and I believe we got Pimps of Joytime on the second weekend. There may be some other bands as well that I'm missing. I think there are, in fact.
MP: That's great. I love that about the excursions too. You have a couple of other bands you're showcasing. For you guys, you've got a little bluegrass, you got a little funk.
KM: There will, of course, be sit-ins that'll be happening.
MP: That's another reason I love that. You never know who's going to sit in! All you can eat churros on the beach, musical surprises, it's very nice!
KM: It's hard not to have a good time. It's definitely a winner. There's nothing like walking on stage on a day after you've spent the day in the water and in the sun and hanging out with friends and family at a beach resort. That brings on a very relaxed vibe, you're right about that!
MP: Well, we're so excited for Chicago. We got three nights here, December 30, 31, and January 1st, Thursday Friday Saturday at the Auditorium Theatre coming up very quickly! Thank you so much, Keith. We really appreciate you taking the time to chat with us today and we'll see you out there at three nights over the New Year's weekend at the Auditorium Theatre.
KM: Absolutely. Can't wait to be there. Thanks so much for having us on!