For bluegrass fans it doesn't get much better than YarmonyGrass: picturesque Colorado weather, great friends, and top-notch picking in one of the most beautiful parts of Colorado. From August 15th to the 17th, bluegrass lovers gathered at Rancho Del Rio for the ninth annual YarmonyGrass festival, and the results were more than pleasing.
Rancho Del Rio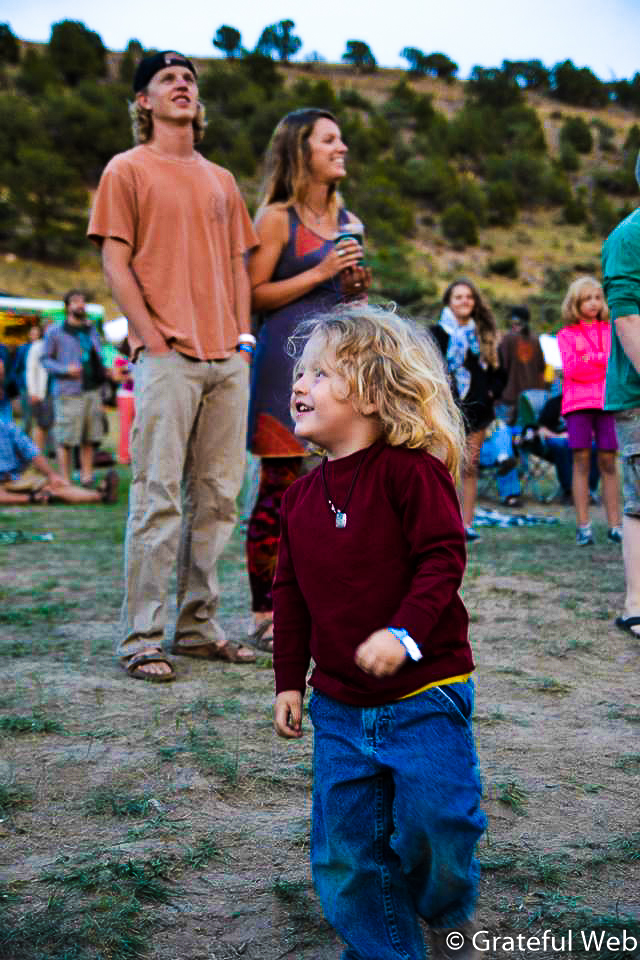 Rancho Del Rio is a resort campground in Bond, Colorado, located directly next to the Colorado River and smack-dab in the middle of the Colorado Rockies. As a venue and festival ground it truly doesn't get more beautiful than Rancho Del Rio. The weather was perfect and festival-goers bore witness to some of the best collaborative pick sessions in modern bluegrass in a very small, tight-knit community.
"YarmonyGrass is Colorado's biggest and best backyard party with all of our friends," said BJ Cochran, a longtime bluegrass fan and 2nd year attendee of YarmonyGrass.
Small Grounds Big Sound
YarmonyGrass is just a fraction of the size of many other bluegrass festivals. The venue sells out at around 1,000 people, allowing attendees the opportunity to truly get to know each other, the land, the music and the artists. Days were filled with endless floats down a calm section of the cool Colorado River, and nights were occupied by foot-stomping all-star sit-ins with some of the best picking in the world.
The festival offers a unique combination of outdoor recreation and live music. Although waking up to the 8 a.m. beating-hot sun was anything but welcomed, the refreshing plunge into the river, cold beer in hand, was the ultimate refuge. Whether a 5th class whitewater raft was your mode of float, or a half inflated blow-up mattress, the water felt fantastically renewing and made up for the lack of showers at YarmonyGrass.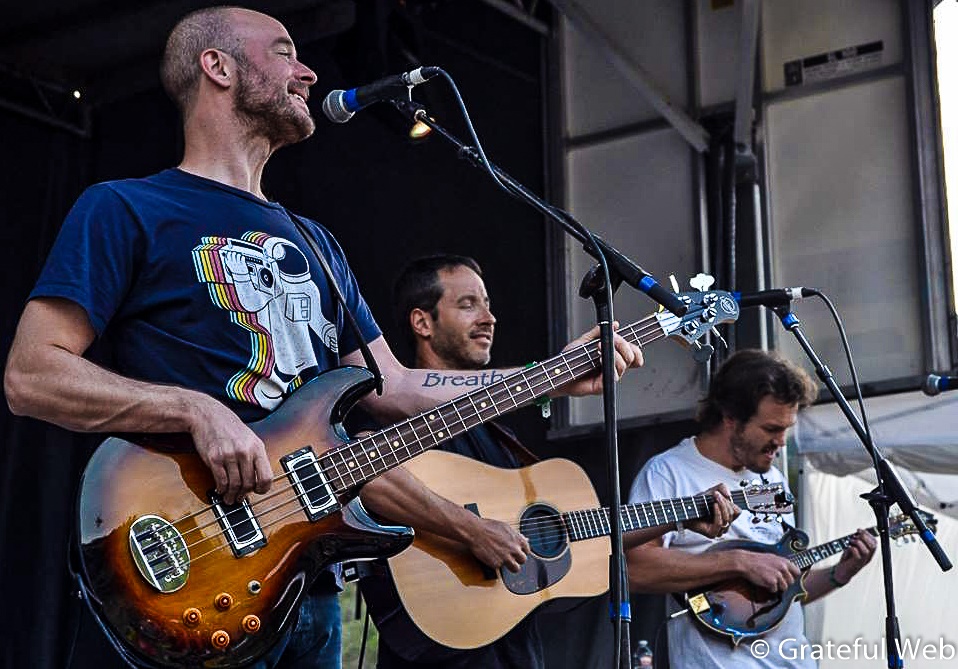 The beauty of Rancho Del Rio's prime location was perfectly supplemented by the caliber of music being played. To be honest, most of my favorite bluegrass musicians were there, and nearly every artist played with every other artist at some point in the weekend. Music began in the early afternoon, giving everyone a chance to relax and spend time in the river.
Wicked Messenger
The ever-evolving Wicked Messenger played Friday afternoon with Yonder Mountain String Band's Ben Kaufmann and Adam Aijala, joined by Darol Anger on the fiddle and Jon Frazier on the mandolin. I was surprised to hear Yonder hits "All the Time", "40 Miles From Denver" and "Traffic Jam." A definite highlight of this set was the Bob Dylan cover, "When I paint My Masterpiece," led by Jon Frazier. After around 50 Yonder shows its still amazing seeing Adam's fast and explosive guitar picking and Ben's smooth bass riffs.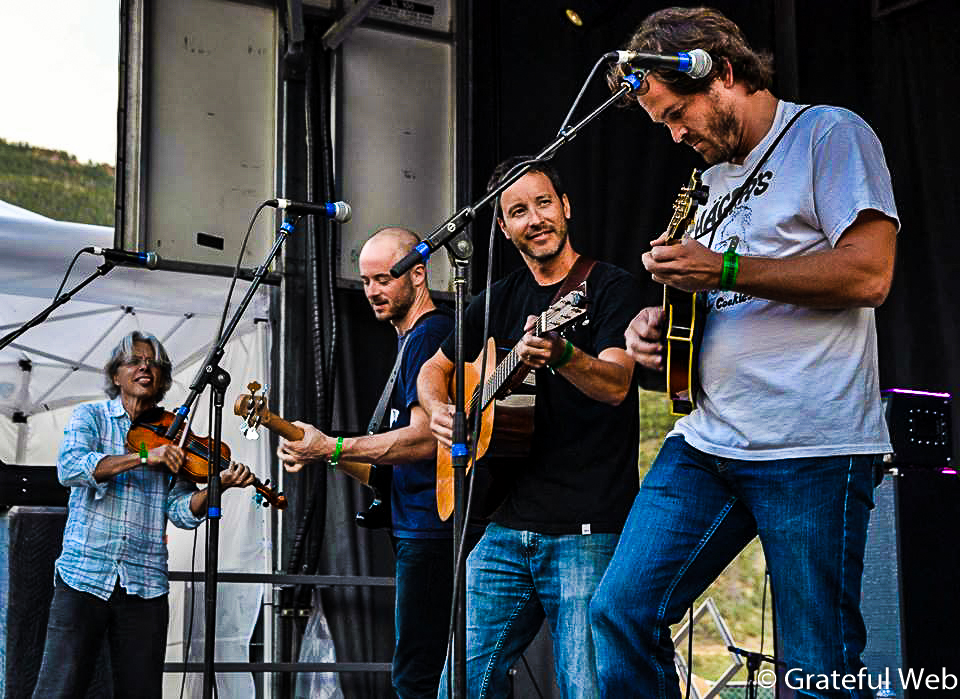 "I really enjoyed John Frazier, Darol Anger, Ben and Adam this weekend as Wicked Messenger. It had a nice stripped down sound. I told friends this could be the Travelin' Yonder. I wish they would do a little tour. I would go for sure! It was lively and fun!" said Lara Keithley, a YarmonyGrass attendant and Yonder fan.
Rising Appalachia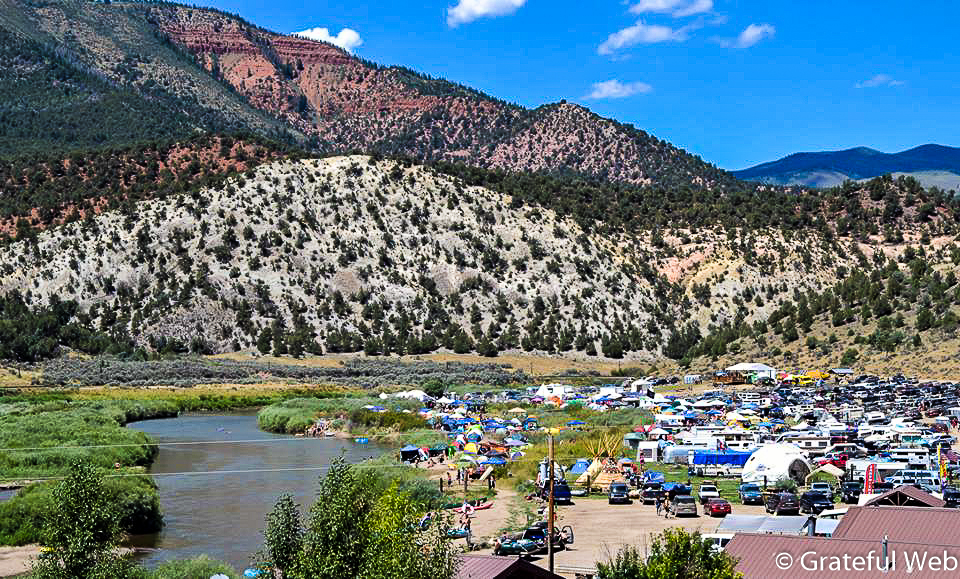 Inspired by the musical heritage of the Appalachian Mountains, the four-piece Rising Appalachia took stage Friday night. Sisters Leah and Chloe Smith lent their truly harmonic voices on top of cycling banjos, stand-up bass, fiddles, guitars and minimal percussion. Rising Appalachia's "Amazing Grace" with a soft sounding claw-hammer banjo was beautiful. The sister's enigmatic vocals are definitely the center of this group. If there were words to describe Rising Appalachia's sound, old-timey bluegrass mixed with heart-felt soul and harmonic vocals come to mind. With New Orleans as a second home, RA pays much homage to a city that inspired much of their sound. "It is by far the most rich, creative, artistic, and slightly insane place I have ever lived on this planet," said Chloe Smith, who might also be describing the sound of her music.
Friday Night Funk Revival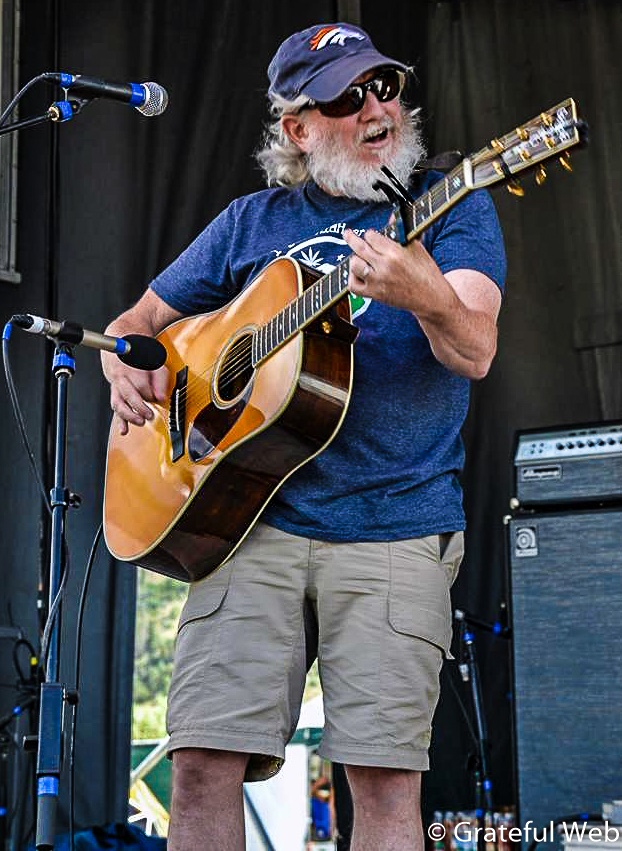 The Motet brought the funk late Friday night, and proved to us all that standing still and The Motet do not mix. The change of pace from bluegrass to funk-fusion was welcomed. This is definitely one of my favorite bands to see live, and even though not bluegrass, The Motet was my favorite set of the weekend. Through a span of sound-outages, The Motet's energy stayed high and kept the party going. It was impressive seeing Joey Porter on the electric keys continue as power to his keys went out. I can't help but imagine myself at a raging disco whenever this band plays. Clean, fun, fresh, and funky at it's finest. Vocalist Jans Ingber proved to be versatile as he flawlessly switched from percussion to vocals, almost too fast to notice. I, for one, won't miss another Motet show.
Bill Nershi's Saturday Solo Set
After much-needed hydration and rest, many began their hot and sunny Saturday afternoon with Bill Nershi (The String Cheese Incident) and his solo set. Billy is a fantastic guitar player with a sound of his own, and it's rare to get to see him play alone. Nershi opened with "Two Dollar Bill", also known as "Long Journey Home", written by Elvis Costello. Per usual, Billy was given a two-dollar bill at the end of the song by a member of the audience. Jillian Nershi, Billy's wife, joined him near the beginning of the set for a much-loved Colorado duo. About halfway through the "solo" set, guitarist Tyler Grant of Grant Farm was graciously welcomed on stage for a timely and feel-good 8-minute "Colorado Bluebird Sky." Billy's positive and special energy was felt and appreciated by all at YarmonyGrass this year.
Grateful Grass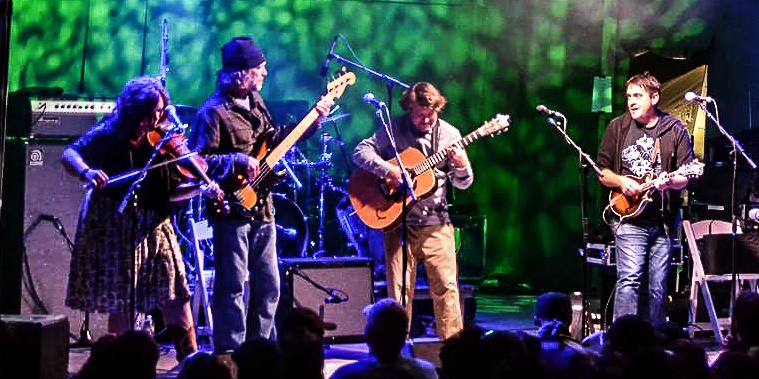 Sandwiched between Keller Williams and Bill Nershi on guitar, former Yonder mandolin player Jeff Austin played a much anticipated role in Grateful Grass. At the end of the night I found myself wanting more from Jeff, but sharing the stage with hard-hitters Keller, Nershi, Allie Kral, Andy Thorn, and Keith Moseley made it difficult for my favorite mandolin player to shine as I'm used to. With occasional help from Allie on the fiddle, Andy on the banjo, Nershi on the guitar, and Roosevelt Collier on the lap steel guitar, Grateful Grass played Dead favorites "Friend of the Devil", "Ripple", "Eyes of the World", and "Samson and Delilah", bluegrass style. Keller was the perfect leader for the set, front and center, calling out directions to both the crowd and the musicians. The bluegrass renditions of Dead classics were refreshing and fun. For many bluegrass fans such as myself, The Grateful Dead came first and bluegrass followed.
Bill Nershi's Joint Set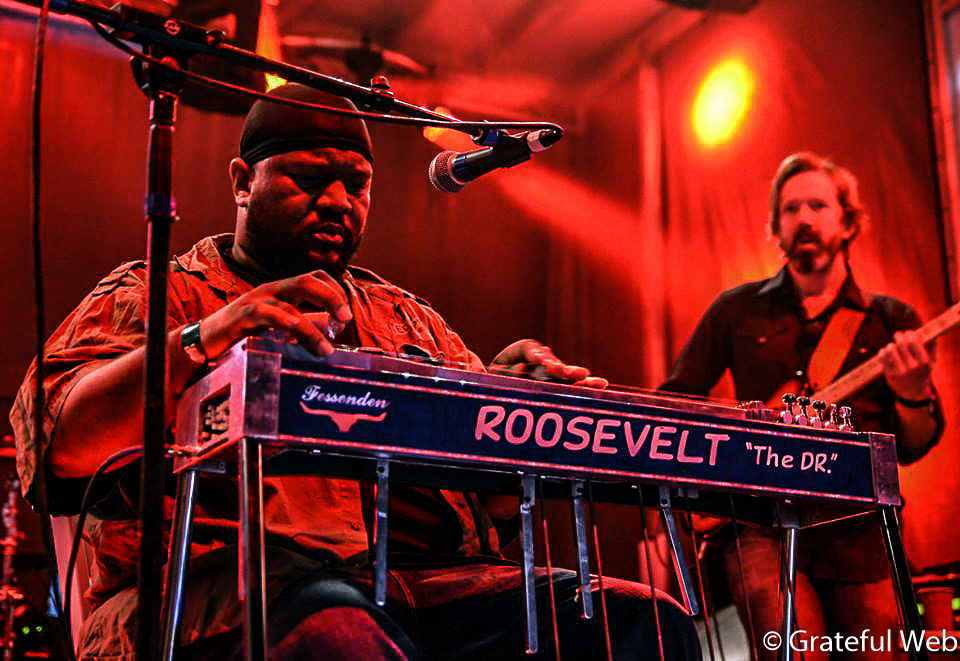 Bill Nershi took stage at 1 AM Saturday night for his late night joint set. Tequila bottle in hand, he was joined by just about everyone I wanted to see on stage: Roosevelt Collier, Tim Carbone, Tyler Grant, Andy Thorn, Keith Moseley, Andy Goessling, John Skehan, Allie Kral, and Rob Eaton Jr. on the guitar, just to name a few. After the liquor-fueled hour-and-a-half set, mixed reviews were flying around the campground about what had gone down. Many thought the set was aimless and sloppy. Multiple musicians on stage were obviously drunk, and I sensed frustration as the sober artists tried to follow the drunk ones. Jellyfish, a String Cheese original, and Bob Dylan's Maggie's Farm closed the set. I enjoyed the set and thought the shenanigans on stage were funny and semi-appropriate for the late night party atmosphere that was Saturday night. At the same time I completely understand festival-goer's frustration, as the tickets were expensive and top-notch performing should be expected.
Sunday and the YarmonyGrass Allstars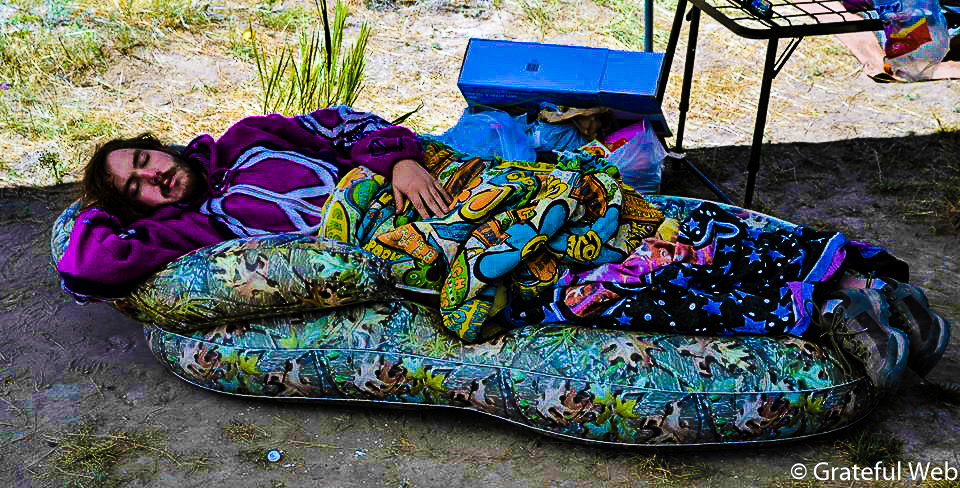 Sunday morning came too soon as many people began packing and heading out under the bright Colorado sun. Andy Thorn and Tyler Grant, both on guitar, played a laid-back set at the Yarmony Creek Saloon as the main stage was disassembled. It was impressive seeing Andy thrive on another instrument besides the banjo. Andy has without a doubt become my favorite banjo player, and his guitar skills are an added bonus. About halfway through the set Zebulon Bowles joined on the fiddle.
The final day of a good festival is always bittersweet. The skilled and diverse lineup, the beautiful festival grounds, and the friendships I made and rekindled will keep me coming back for years to come.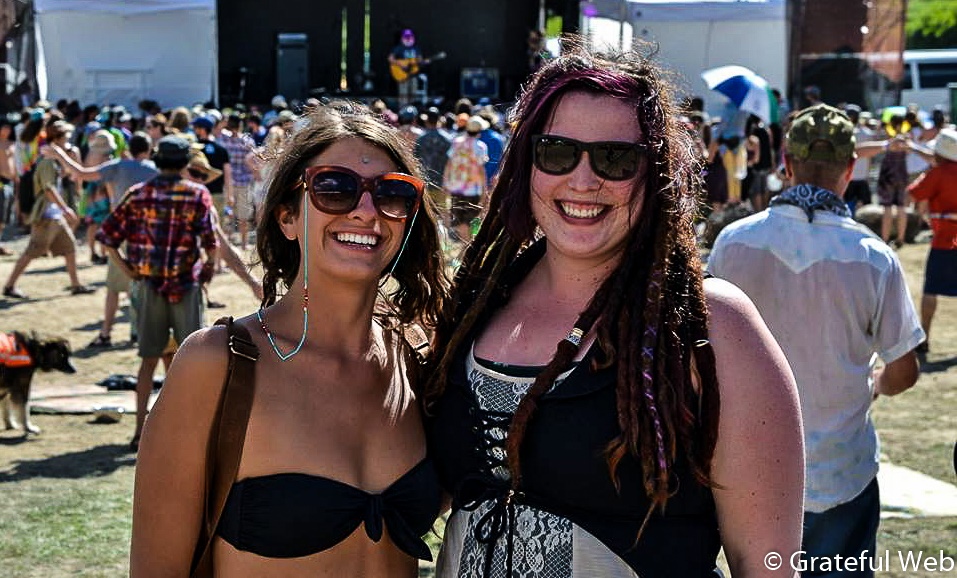 Check out more photos from YarmonyGrass 2014.