On Saturday, April 17th Ziggy Marley played two exceptional concerts at Ventura fairgrounds in California. The shows were the first of the year in the Concerts In Your Car series that features live performances in front of a drive-in audience. It has been more than a year since live music fans have been able to see their favorite bands at venues across California, which have remained closed due to the Covid pandemic. Sadly, it may be a while longer before the concert industry can return to a regular schedule. But California south coast live music fans can rejoice because CBF has returned for a second year. Since last June, when CBF Productions launched the first drive-in live music experience in California at the Ventura Fairgrounds, there has been a rebirth of live music events on the south coast. A litany of diverse acts has sold-out shows at the venue including, Snoop Dogg, Cypress Hill, Fitz, and The Tantrums, Los Lobos, Tower of Power, Sublime, Iration, and Slightly Stoopid, to name a few.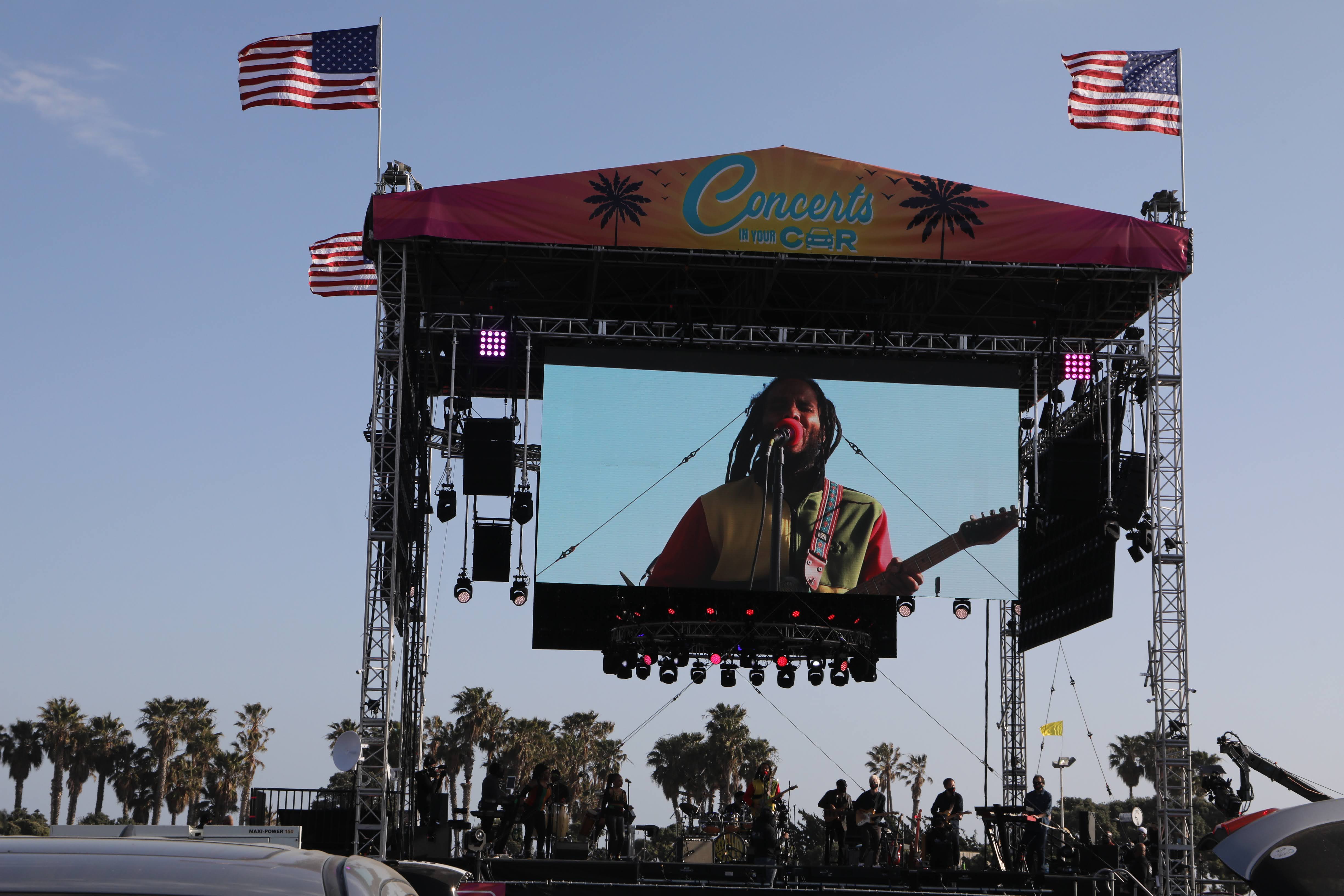 Ziggy Marley kicked off this year's schedule with two memorable shows featuring a tribute to his legendary father, Reggae Icon Bob Marley. The concert marked the 40th anniversary of his father's death. Young singer/songwriter Zuri Marley, who is Ziggy's daughter, opened both shows with a Reggae DJ set and sometimes would sing along. The early crowd at the first show responded to her shout-outs and beaming smiles, exiting in their cars to dance and clap in place. The beautiful Saturday afternoon sunshine had already attracted a large crowd to the famous California street surfing point adjacent to the fairgrounds. So, it was no surprise to see many at the beach turn their attention towards the stage once the music kicked in. The sold-out show filled up early for the 5 PM early concert, and Zuri began her warm-up set shortly after 4 PM. Concert goers could listen to the live soundtrack on their car radios, but the sound system was just loud enough on the main stage for most to enjoy the music sitting out in lounge chairs or on picnic blankets, making for a very festive afternoon.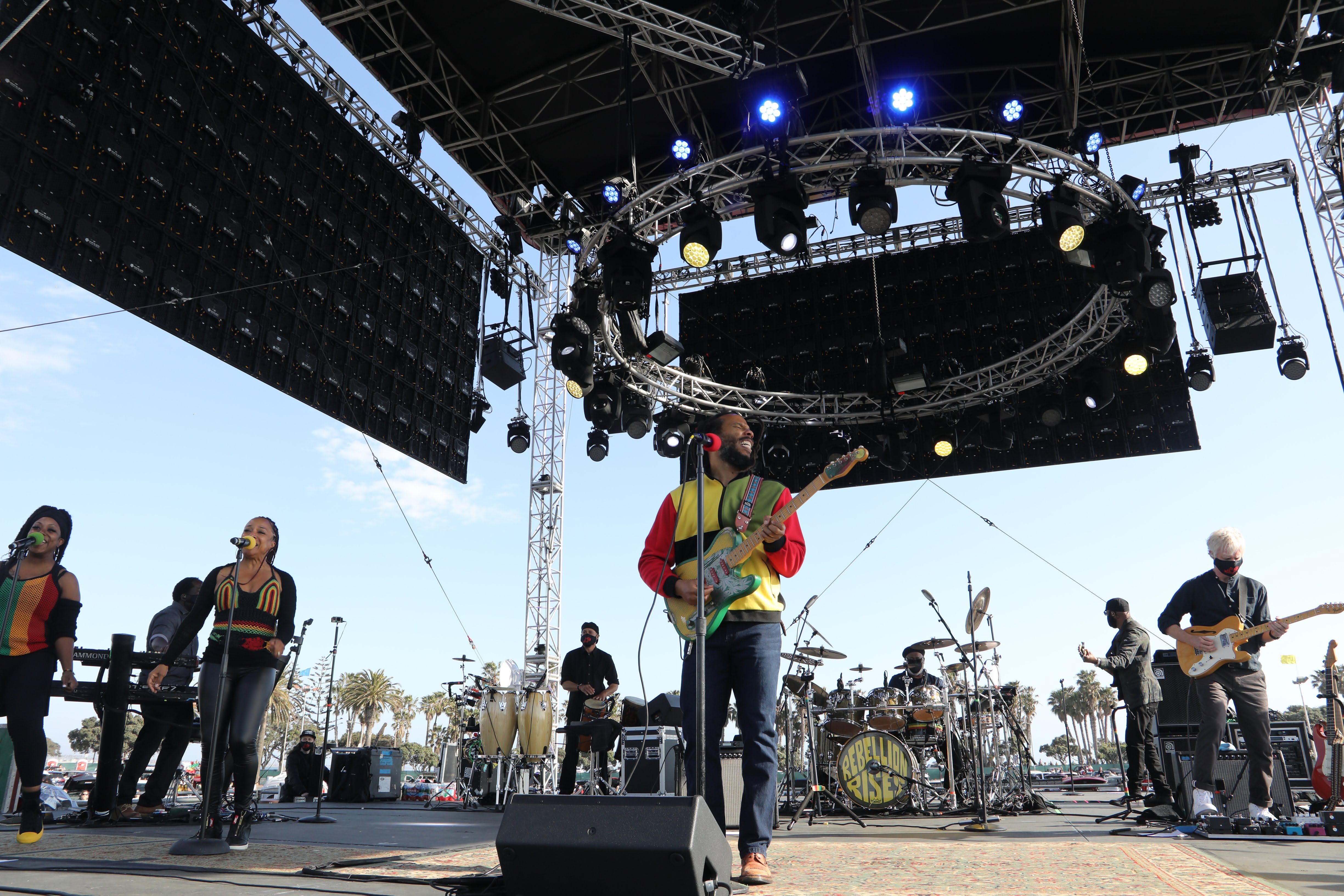 Ziggy took the stage just after 5 PM with an eight-piece group of veteran musicians and singers and proceeded to play many of Bob Marley's biggest hits. The classic hits, including "Get Up Stand Up," "I Shot The Sheriff," and "Exodus," seemed to evoke an almost mystical emotional response from the sold-out audience and beyond into the streets and parking lots surrounding the venue. People passing by could be seen riveted in place, singing along to the well-known tunes while watching the live event on the four giant video screens. It was clear to see from almost everyone in attendance that there is an almost spiritual need to return to commiserating with an audience at a live music show.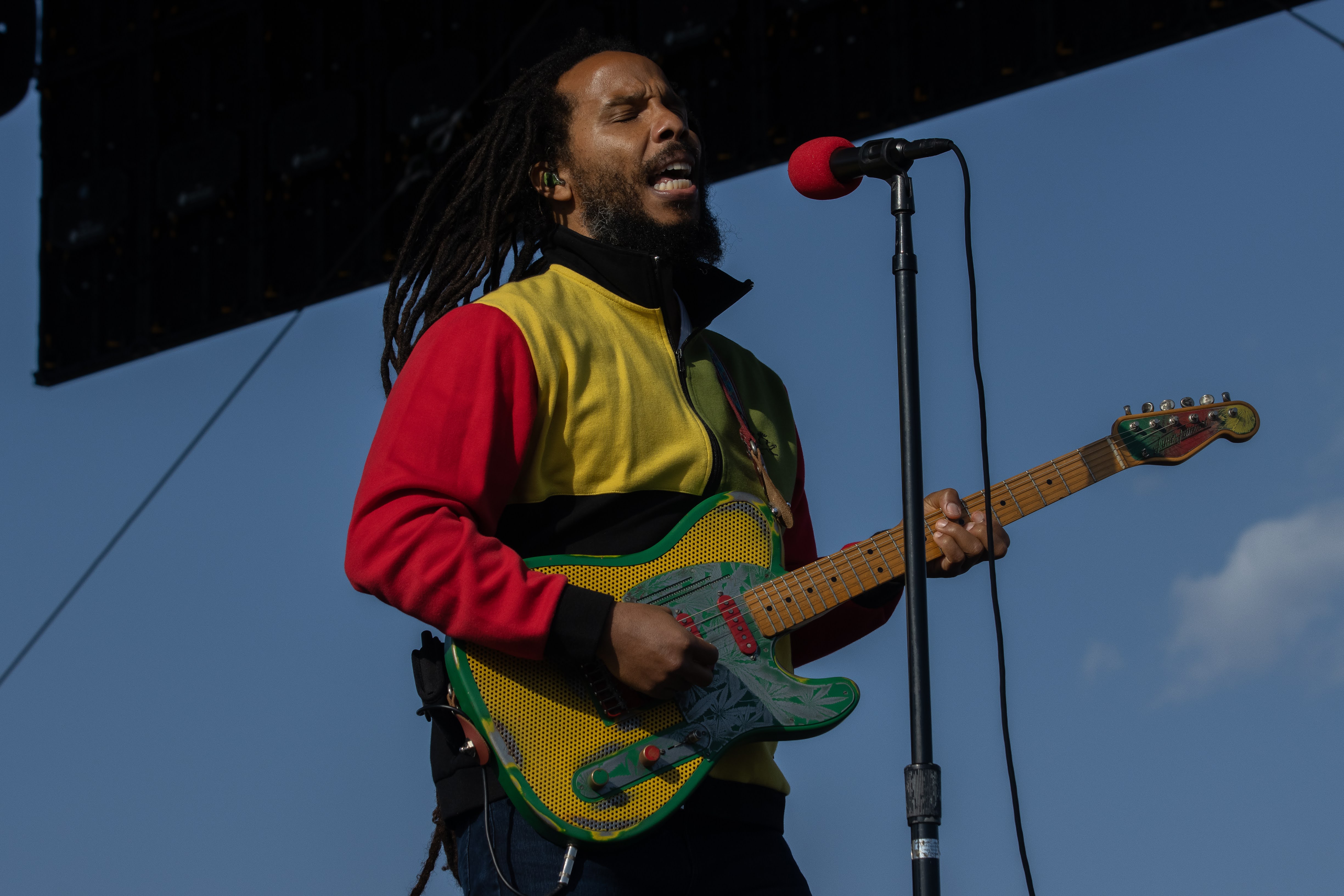 Upcoming concerts in April include the electronic dance music duo Hippie Sabotage on Saturday, April 24th, and the genuinely spectacular Lucha Libre.  Hippie Sabotage is best known for their remix of "Habits," which has surpassed 800 million views on YouTube. Lucha Libre is a cultural phenomenon featuring traditional Mexican wrestling infused with burlesque performances, pop music, and a carnival sideshow. Many more shows, including Hip Hop artist Nelly and the legendary Latin rock band War, have also been scheduled later in the season.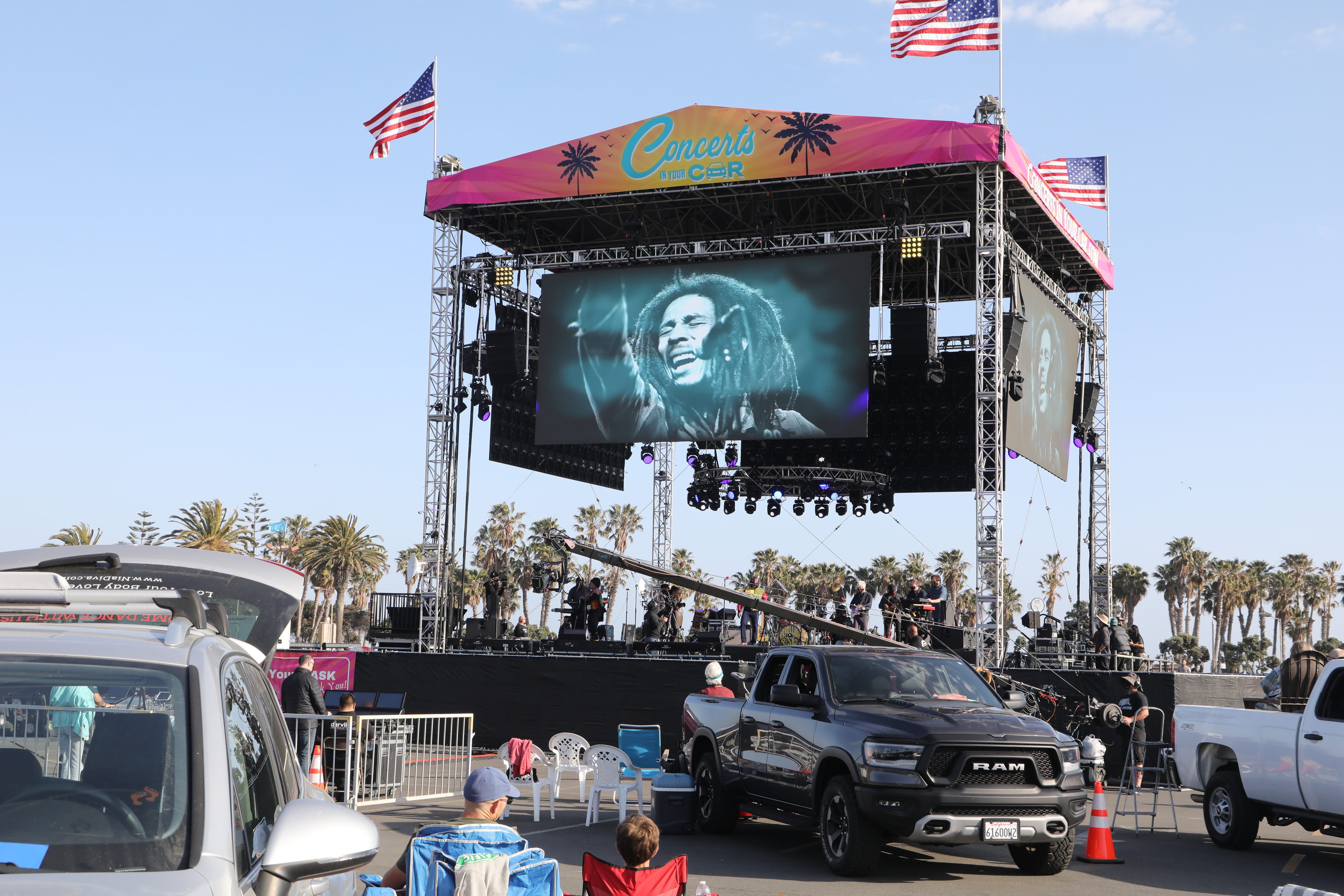 To buy tickets and for more information visit www.concertsinyourcar.com