Ziggy Marley, the 49-year-old son of legendary reggae superstar Bob Marley and Rita Marley, has been playing reggae music for longer than his father was alive.  At Ziggy's well-attended "Rebellion Rises" show at Thalia Hall, a diverse crowd showed their appreciation for Ziggy's newest material, songs from Ziggy's earlier solo albums, a song from his previous group Ziggy Marley and the Melody Makers, and of course several Bob Marley anthems.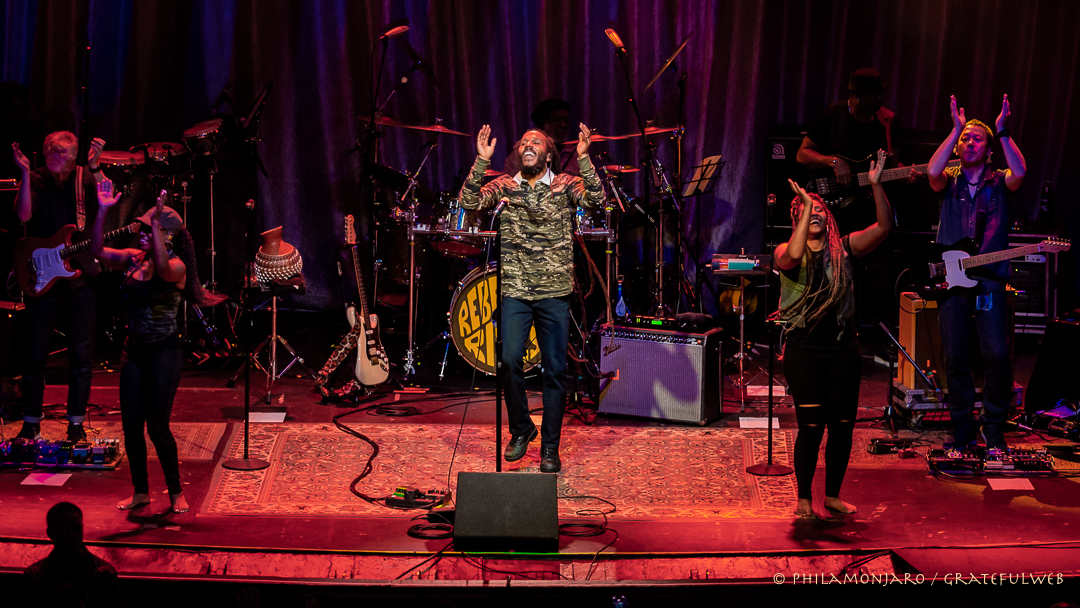 Although most members of the crowd were too young to have seen Bob Marley in concert, and much of the crowd was not alive when Bob Marley was alive, a fair amount of the audience sported Bob Marley shirts.  Those of us who were old enough to have seen Bob Marley and the Wailers in concert noted the similarities between Ziggy's and his father's performances, including analogous charisma, energy and power.  Ziggy Marley sounded like his father, danced like his father at times, and looked like his father, although Bob Marley never had dreadlocks as long as Ziggy's knee-length dreads.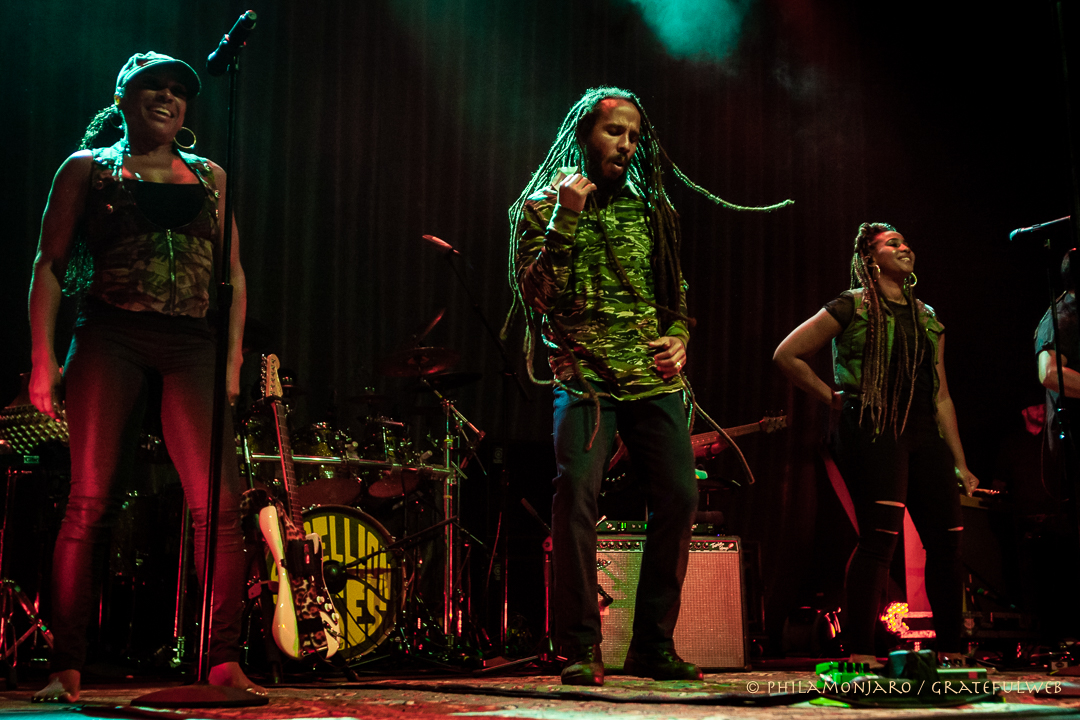 Ziggy's spirited band consisted of two keyboard players, two guitarists, a bass player, drummer, percussionist, and two barefoot backup singers who danced along with Ziggy.  Ziggy played acoustic or electric guitar for some of the songs.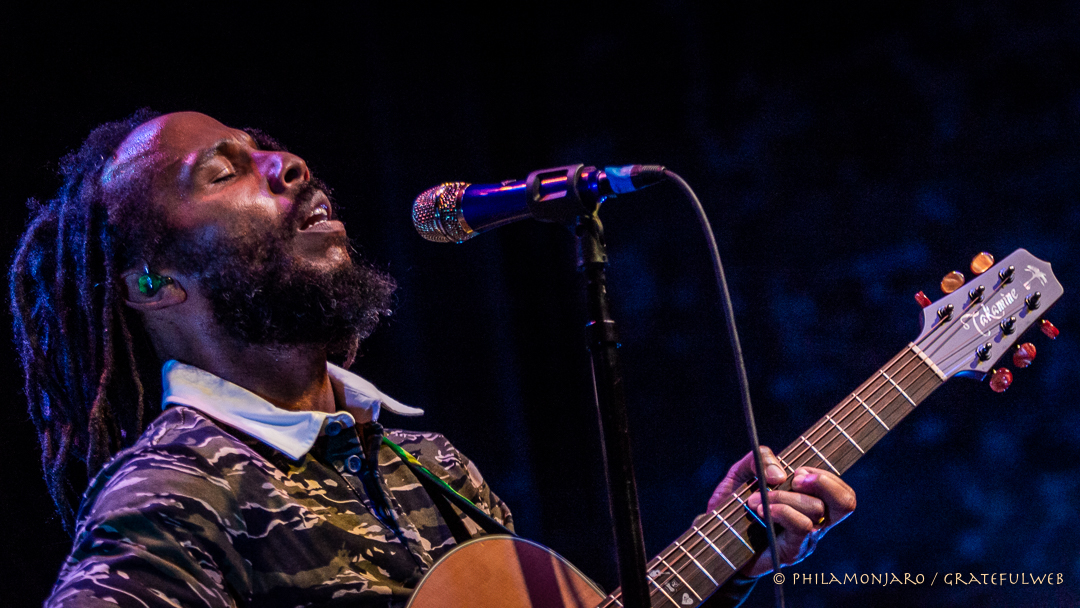 They played more than half the songs from his fine 2018 "Rebellion Rises" album, including the title track and "See Dem Fake Leaders."  Other highlights of the show included "Love is My Religion" segueing into the Beatles' "All You Need is Love," and the Ziggy Marley and the Melody Makers' song "Look Who's Dancin," which closed out Ziggy's main set.  The songs which received the most reaction from the crowd were the Bob Marley tunes "Get Up Stand Up"/"War" medley, "One Love," "Is This Love," and "Coming in from the Cold," all of which turned into crowd singalongs.  Ziggy closed his four-song encore with "Circle of Peace" from Rebellion Rises."
After the show, there were no Ziggy Marley compact discs for sale at the merchandise table, but you could buy vinyl records, two books written by Ziggy, and Ziggy Marley rolling papers.