5 Reasons You Don't Wanna Miss Outside Lands This Year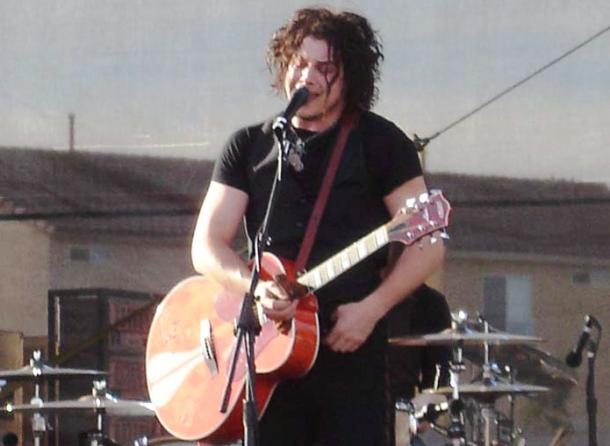 5. Grandaddy: After 6 years apart, these California natives are reuniting for a handful of shows--and just that, promises frontman Jason Lytle. Outside Lands is one of just three shows in the USA. Catch 'em while you can!
4. Dr. Dog: This Philadelphia outfit gave The Head and the Heart their jumpstart to fame last year by inviting them on tour, but when they're not boosting their friends' careers, they're creating feel-good soft rock that just keeps getting better.
3. Tom Morello: The Nightwatchman: Tune in for the former Rage Against the Machine guitarist's wicked solos, but stay for the words of political wisdom he will undoubtedly preach. Roll your eyes all you want, but this guy knows what he's talking about.
2. Father John Misty: And here I was thinking that Fleet Foxes' Helplessness Blues was masterminded solely by Robin Pecknold. Meet Josh Tillman, a folk-powerhouse all his own, who split from the Foxes last year. Preview his "Hollywood Forever Cemetery Sings" video, starring the psychotic Aubrey Plaza.
1. Jack White: Even if I wasn't a die-hard White Stripes fan and the only music I'd heard by White was his recent release Blunderbuss, he would still be at the top of my list to see live. His bluesy riffs and raw vocal delivery prove that good old-fashioned rock n' roll will outlive the Katy Perrys of the world. I dare you to listen to "I'm Shakin' " and try not to tap your foot.
To see more about the lineup this year, check out the YouTube video 'Outside Lands 2012 Lineup Announcement.' Sure, it doesn't tell you nearly half of who's coming, but it's worth it just to watch that 12-year-old kid pronounce Sigur Ros correctly (and to see just how much MC Hammer loves cake). Don't forget to catch the real thing August 10-12 in Golden Gate Park.