American Apparel: Really American
American Apparel proves that good ethics equal good business.  Last year American Apparel made $250 million in revenue and $400 million in revenue is projected for this year.  American Apparel is a clothing wholesaler and a retailer.
"I'm really excited for it to be in Boulder because I think Boulder has been needing it," said Jules Brennan, 24, manager of the new American Apparel store which just opened on Pearl Street, claiming the Gap's former space.  Though both companies sell similar casual attire, they vary greatly in their manufacturing practices.  The roads from design to merchandising for each store could not be farther apart.  While the Gap and other clothing companies contract their manufacturing to factories around the world, American Apparel lives up to its name by manufacturing all of its clothing in Los Angeles, Calif.
Founded in 1997 by Canadian Dov Charney, 37, American Apparel initially contracted its manufacturing to Mexico, but Charney moved manufacturing to the United States since it is difficult to manage someone else's company.  Charney prefers a hands-on approach and oversees every aspect of the company from designs to the openings of dozens of new stores around the world.  "He wants to be in every part of the company so he can get a feel for what is going on and where the company should be going," said Brennan, and added, "Even though it's corporate you still have a lot of freedom."
"The company's identity embraced a concept of a positive experience, and that means everyone is going to have a positive experience.  I think that's a real important basic premise," said Roian Atwood, 28, director of community relations at American Apparel.  The Los Angeles factory has modern sewing equipment, offers medical benefits after 90 days, has free masseurs on site, and offers subsidized bus passes, free ESL classes, free parking and bicycle lending.  Employees are allowed to use bathrooms whenever needed and to make brief personal phone calls on company phones.  The Los Angeles factory's location has plenty of natural light and is air-conditioned.  The atmosphere is laid-back and still productive.  According to www.americanapparel.net, the factory can create over 210,000 T-shirts each day, or about 1 million per week.
"We're reinvesting in ourselves," said Greg Martinelli, 35, the manager of the Denver store in the midst of helping the Boulder store on its opening day, referring to American Apparel's practice of vertical integration.  Everything from design to distribution is done in the Los Angeles factory.  Vertical integration eliminates the middle man and increases efficiency.  Design and assembly errors are noticed and amended faster.  The entire production is seamless and money is saved as a result.  Employees are also valued.  American Apparel's factory does not have a high level of turnover, which is also cost efficient.  Atwood also said Charney learned from the mistakes of the automobile industry.  As rising sales demand new technology, workers are trained instead of being laid off.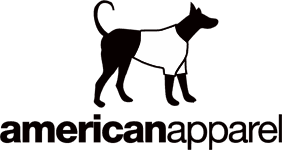 The philosophy of vertical integration extends to marketing as all of the models in American Apparel's advertisements are employees of the company or friends of employees.  The Gap, while too sparing to pay manufacturing workers livable wages, paid Madonna $5 million for appearing in print ads and a television commercial in 2003.  Vertical integration could become the manufacturing model for the future in light of American Apparel's success and rapid expansion.  American Apparel already has stores in ten countries and 100 new stores will open this year.  The company also has 55,000 wholesale customers.  American Apparel has a growing fan base while its competitors continue to be scrutinized for their dishonorable practices.
"A lot of the companies that utilize contract labor have these large networks.  For them to consider changing…it's very difficult.  Making [clothes] in the U.S. may not be so easy for them to consider," said Ben Giardullo, 24, operations manager, but added, "They're running out of room to say it has to be done with contractors."  Clothes for Gap, Inc. are manufactured in over 50 countries by workers in more than 3,600 factories according to www.behindthelabel.org.  Garment workers at American Apparel's Los Angeles factory are paid $12.50-$20.00 per hour according to American Apparel's web site.  Many contractors in China pay workers an average of 22 cents per hour and as little as 14 cents per hour.  People sometimes work over 90 hours per week.  Workers are ruled by intimidation and are beaten if they make mistakes.  Workers in countries such as Mexico and Bangladesh are fired if they speak out about their poor working environments or try to organize unions.  Many of the Gap's contracted factories are surrounded by barbed wire fences and patrolled by guards.  The factories are basically prisons.  To make matters even worse, many workers are cheated out of their earnings by their employers.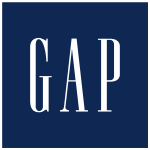 The BBC exposed the Gap for having a contractor which used child labor in Cambodia.  Some of these laborers were only 12 years old.  Cambodian workers were forced to work overtime and seven day work weeks while living in squalor, according to www.behindthelabel.org.  The Gap is not alone in its support of human rights abuses as Abercrombie & Fitch, J. Crew, Eddie Bauer, Ann Taylor and others have utilized contractors which treat human beings as product-producing machines. Contractors also act as loan sharks to their employees who borrow money at high interest rates to buy food.  The employees essentially become indentured servants who are trapped in a borrow and work cycle.
"Nobody does what we do.  We do exactly what everyone else says is impossible," said Giardullo.  American Apparel proves a company does not have to be unethical to be profitable.  American Apparel will add to the paradoxes it practices by exporting American-made T-shirts to China.