Beats Antique | Contraption Vol. 2 | New Music Review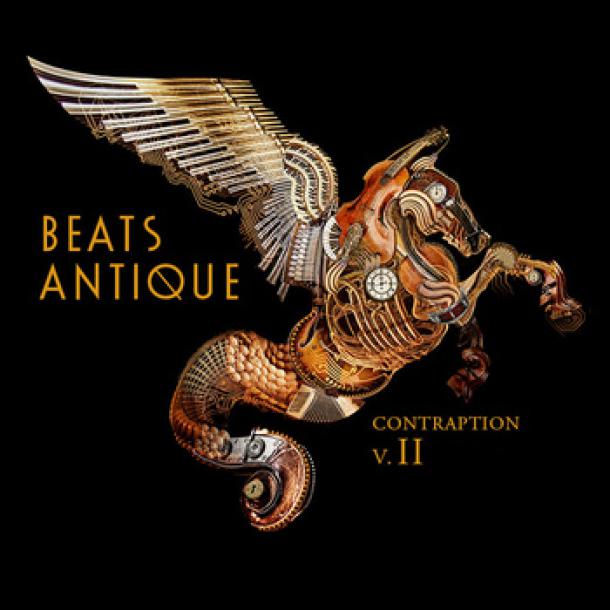 Beats Antique brings us a new 8 track EP bursting with many styles of world music and theatrical composition, its impossible not to get into it.  Beats Antique was formed in San Francisco, California and in 2007 created their first album.
Beats Antique's music can't be classified to one genre.  The track The Allure gives off a spooky vibe.  Like it should be in a haunted house frightening children on All Hallows' Eve.  Suddenly the feel changes, like you had just gotten off the plane in India and you can feel the silk tapestries whipping in the wind.
It wasn't long before writing this review that I actually saw Beats Antique live at a venue in Lincoln, Nebraska.  I had been told it was worth the twenty bucks admission.  After I heard there was a belly dancer, I was convinced.  I honestly had no idea what to expect and that was the way it stayed throughout the whole show.  I was blown away with the different styles they incorporated throughout the performance.  The visual value alone would have been worth it.  Costumes, bells, and masks graced the stage as the 3 jammed their hardest on stage.  Even when belly dancer Zoe Jakes wasn't the center of attention, David Satori and Tommy "Sidecar" Cappel woo you with their fusion of instruments, beats, and art.
They certainly tell a story on the stage.  The track Crooked Muse with LYNX is seductive and could easily be found in a depression era speakeasy.  Slow and sexy, LYNX's lyrics engulf your mind with mystery and suspicion.  A beautiful voice eases our lyrical frustrations and makes you feel like she's singing to only you.
Bus to Balkans takes you to the circus with horns and a heavy percussion, you feel the urgency to get up and join Zoe and she dances on the stage.  Zoe has been a long time dancer but actually began belly dancing in 2000 and created her own blend of tango and Indian dance.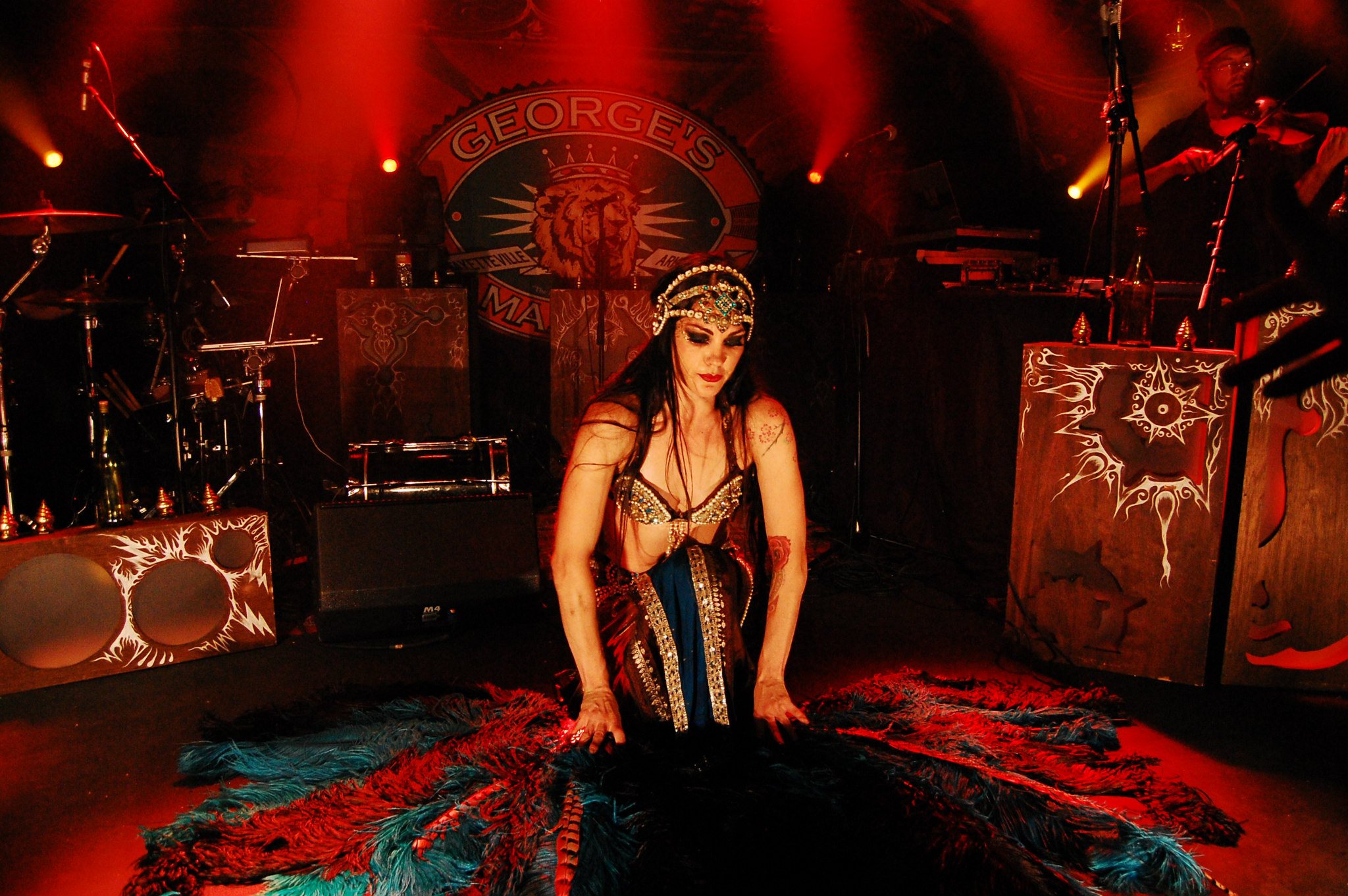 Drunken and depressing, Bloody Bones is an exceptional way to end the list of tracks.  The slowing and speeding up of the tempo would make you dizzy if you're anywhere near tipsy.
Definitely worth the $20 show and a listen to their newest EP, I will be checking out the rest of the discography and hope to see them bringing something new in 2013.