Big Head Todd and The Monsters' new album, Rocksteady, hits streets today
Submitted by madison on Sat, 07/24/2010 - 06:56
Big Head Todd and The Monsters release their brand new studio album, Rocksteady, today (July 20, 2010/Big Records). As the Denver Post reported in a recent feature story, Rocksteady finds the platinum selling artists "centered and rejuvenated" and moving the BHTM legacy forward. The album's first single, the infectious "Beautiful" has already reached the Top 20 on Triple A radio charts, and it's still climbing. Check out a video teaser here.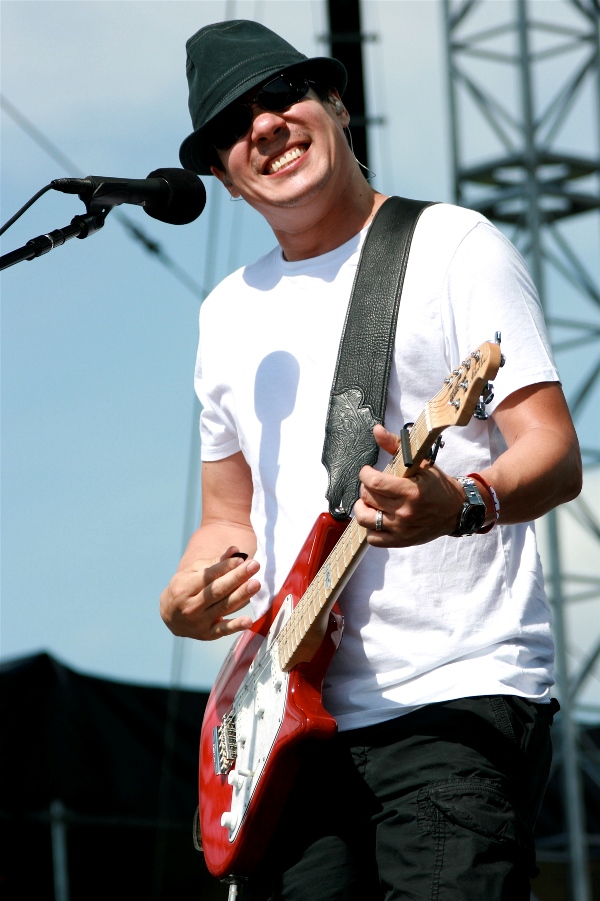 In support of Rocksteady, Big Head Todd and The Monsters hit the road for a sprawling summer tour, including a recent big play at Colorado's Red Rocks Amphitheatre, where they celebrated the 20th anniversary of Midnight Radio by performing the album in its entirety, and a headlining performance at WXPN's XPoNential Music Festival.
For Rocksteady, Big Head Todd and The Monsters' eighth studio album, the band draws on a surprising body of influences. The album cuts across a broad swath of stylistic terrain including R&B, reggae and even punk rock. Throughout, the collection's 11 tracks are funky, lilting, and melodic - all the qualities that have become signature to the band's sound during their 25 years of making music.
"It's a soul/Caribbean record that rocks," frontman Todd Park Mohr says. "We almost went out of our way to take all the rock out of it, but it really rocks. It's the very first album we've ever done that's cohesive. It makes a difference, in terms of this album standing out from our other albums."
Look for Big Head Todd and The Monsters on tour this summer in support of Rocksteady. Complete list of tourdates is as follows:
Thursday, July 22 Crystal Ballroom Portland OR
Friday, July 23 Moore Theatre Seattle WA
Saturday, July 24 Pavilion Park Liberty Lake WA
Sunday, July 25 Spud Drive In Driggs ID
Wednesday, July 28 WOW Hall Eugene OR
Thursday, July 29 The Fillmore San Francisco CA
Friday, July 30 House of Blues - Sunset Strip West Hollywood CA
Saturday, July 31 Red Rock Resort North Las Vegas NV
Friday, August 6 Wisconsin Valley Fair Wausau WI
Saturday, August 7 Ravinia Festival Highland Park IL
Thursday, August 19 The Vogue Indianapolis IN
Friday, August 20 Preservation Plaza Arnolds Park IA
Saturday, August 21 Fall Park Festival Grounds Sioux Falls SD
Thursday, August 26 Minnesota State Fair St. Paul MN
Friday, August 27 Crossroads Kansas City MO
Saturday, August 28 Southern Brewers Festival Chattanooga TN