When the collection of talent present in Blue Sky Riders finds itself under the roof of the Boulder Theater, you make sure you get a seat (literally, it was a seated event). While their story is one of chance, their music is no leap of faith. Kenny Loggins, Gary Burr and Georgia Middleman are an all-star trio of songwriters with over eighty years in the music industry between them.
Treating us to selections from their still relatively new catalogue-Finally Home was released in 2013 and they've been writing together since 2011-and bantering about the origins of their union and craft, the Blue Sky Riders are a true country collective. Kenny Loggins' longtime mainstream success has him steering the bus past the growing pains that tend to wear on new bands, allowing the trio to focus solely on the songs they're writing and performing together.
Loggins is known for his time with Loggins and Messina, and enjoying a platinum cast solo career that some of the less tapped in fans remember for Top Gun's Danger Zone. Gary Burr has always been behind the scenes. After moving to Nashville, he churned out top hits for some of the most recognizable names in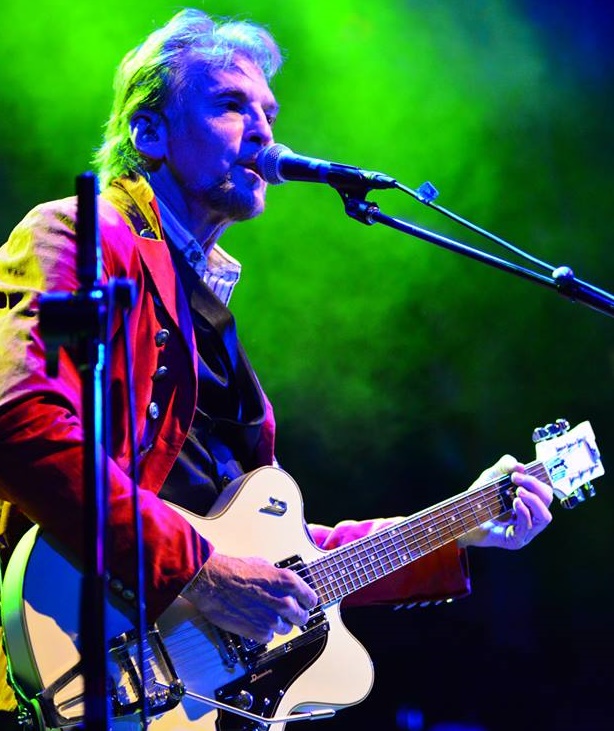 country music over the last thirty years. His wife, Georgia Middleman, is a true San Antonio Rose. Getting her start singing and opening for Texas legends, she also settled in Nashville to focus on writing music, whether it was for her or others.
On stage at the Boulder Theater, Georgia was flanked by an electric guitar playing Loggins on one side and her husband Burr with an acoustic guitar on the other. You're Not the Boss of Me got things going with Georgia wooing the crowd. They were gold when it came to swapping vocals on each line, never failing to harmonize when the chorus came around.
We were treated to some of Burr's comedy as the show went on. He referred to the show being part of their "forty-five degrees tour," because everybody in the audience craned their heads in Loggins' direction. It's encouraging when songwriters are proud enough to share stories about the development of each song, and specifically mixing it with a little three-way humor to keep things lively.
After a few good laughs, Kenny spoke on the ever-present California wildfires near his home in Santa Barbara. "This is a song for survivors," he said of Another Spring, inspired by green shoots sprouting out of burnt oak trees. Burr took lead vocals, but they find pockets for each of voice to excel while assisting in the meantime.
Following a spirited How's That Working for You, Georgia let us know how difficult it is to use an organ pedal with heels on. Little Victories idled on the hardships of loss, and the need to persevere through life, work and love. She dedicated the song to those in the audience who've struggled, though most of the fans seemed to have found solace in the Denver Broncos rolling into the Super Bowl.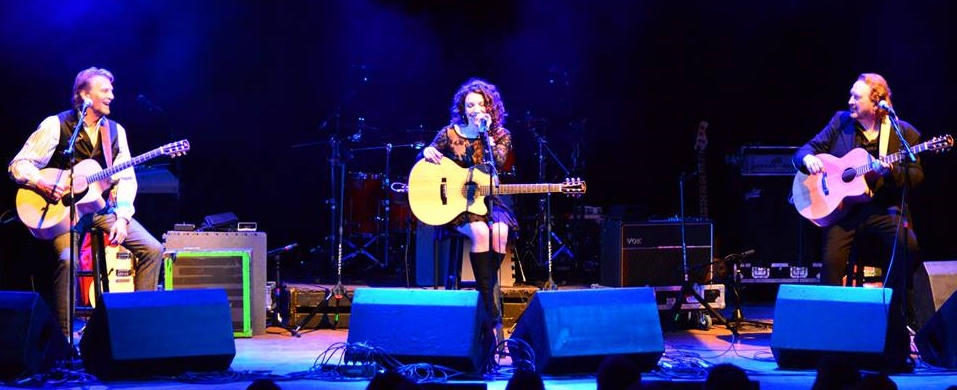 Loggins said the band partially started while he was in Nashville to record an album for commercial retailer Target. This solicited more than a bit of chiding and laughing from both Burr and the crowd. "God, I needed a challenge in my life," Loggins exclaimed, and Burr was just that. Kenny happened to call during Burr's first date with Georgia, and ended with Burr saying to her, "this date can end in two ways: we can get frozen yogurt, or you can join a band with Kenny Loggins." The rest was history, though Burr said they still got frozen yogurt.
My favorite story of the night focused on Loggins as a struggling songwriter in LA. The Nitty Gritty Dirt Band wanted to record one of his tunes, but his contract with Disney forbid it. In an interesting twist of fate, Loggins' girlfriend at the time happened to be the daughter of a bigwig at Disney, and everything worked itself out. Moral of the story, a little perseverance and a whole lot of loving can lead to good things, including his first recorded song, Return to Pooh Corner.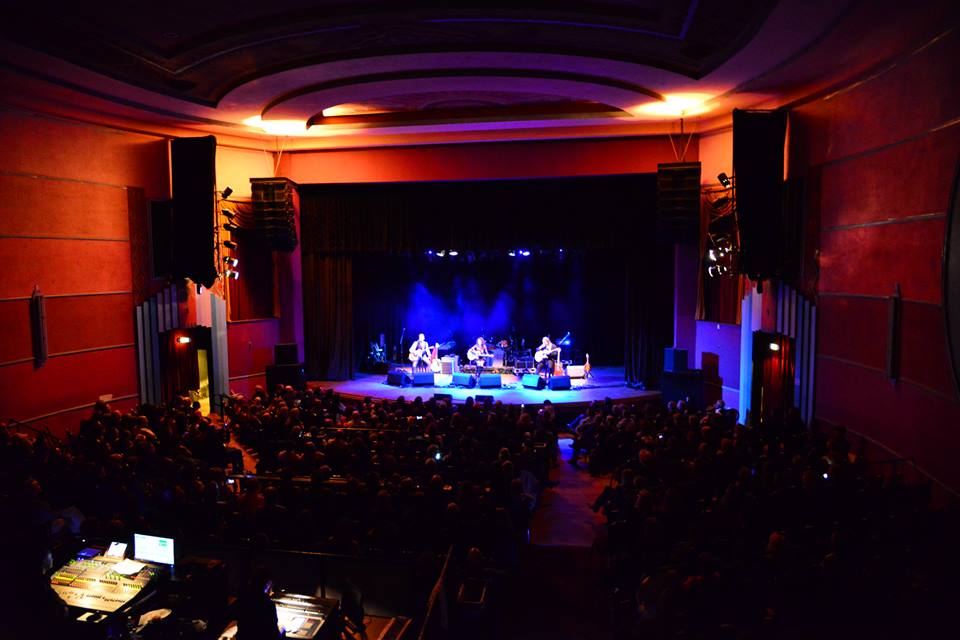 Between the soft spoken song about that honey loving bear and the drunken Broncos fans chanting "Danger Zone" from the back of the room, Georgia heard a fan request Table 32, and although she had to re-tune her guitar for it, she obliged. She recounts her experiences working at the Green Hill Restaurant in Nashville in the song, a job she said everybody should experience while trying to make it in the music industry.
A testament to writing their songs together, Georgia mentioned carrying around a verse for seven years before Loggins and Burr helped her put the rest together. They arrived at You Took the Words Right out of my Mouth, which had the air of a popular mid nineties country hit. So did Just Say Yes, which had the instrumental chops and vocal harmonies to make it the full package.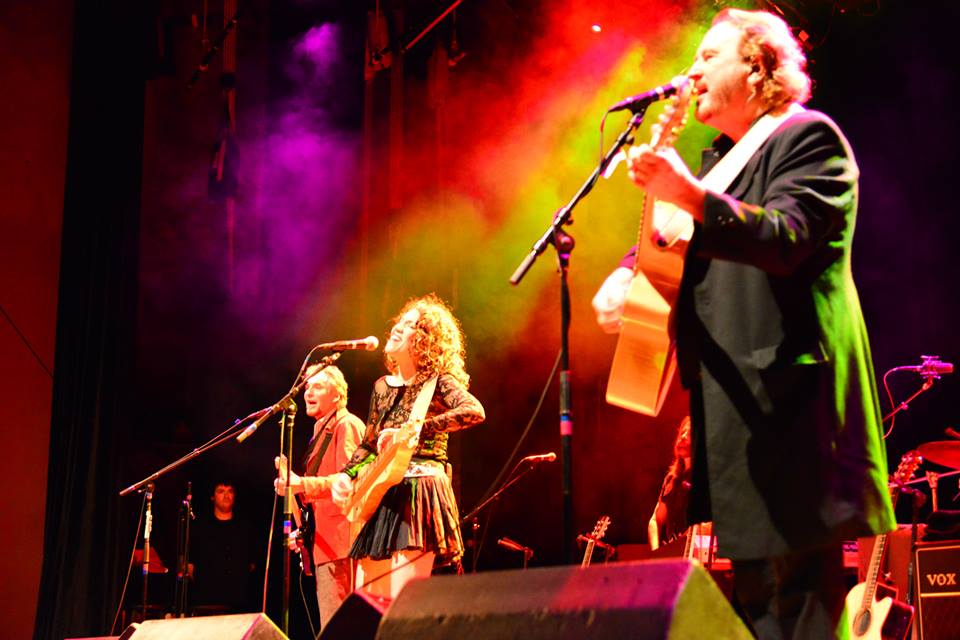 The beauty stood between the legend and the lyrical jester while introducing their new, yet to be performed song. Burr picked up a mandolin, Georgia strapped on her acoustic guitar, and Kenny picked up a seldom-used harmonica. The chorus went, "thank you for reminding me who I am, whenever I forget," and the talent they have between them is more than enough to keep them from forgetting anytime soon.