Camera Obscura 'Desire Lines' streaming via NPR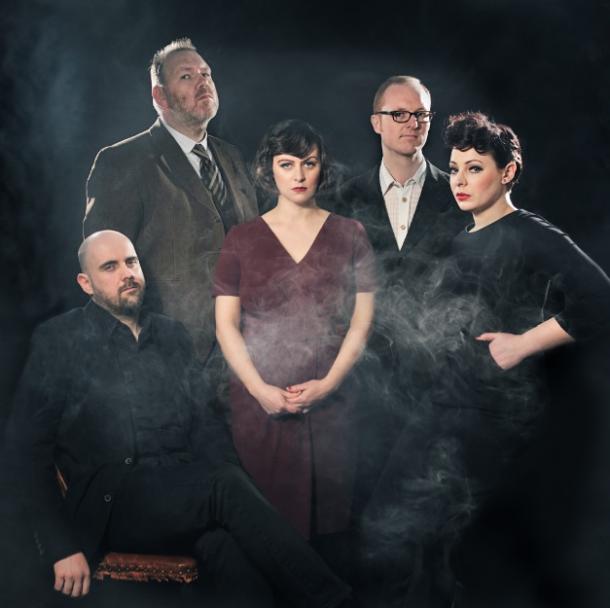 Camera Obscura's wonderful new album Desire Lines is out next week (Tuesday, June 4) via 4AD, and we are pleased to present you with the album download, along with a link to the full premiere stream hosted by NPR First Listen, and their amazing write up: n.pr/16YWHyq
Desire Lines started life in 2010 shortly after the release of their 4AD debut My Maudlin Career' - as demos put together in singer Tracyanne Campbell's home. There were delays - sickness, sadness, life, etc. Revisiting those songs a couple of years later, the band made the decision to decamp from their native Glasgow to Portland, Oregon to work with Grammy nominated producer Tucker Martine (R.E.M., Spoon, My Morning Jacket), enlisting Neko Case and My Morning Jacket's Jim James to contribute backing vocals along the way.
They have been together for 17 years, and have kept it going through thick and thin and the end result is a real labor of love. This band is resilient and strong with big hearts, and this record shows and proves that. It's a big, gorgeous pop record that wears its heart on its sleeve. Beautiful songs about what people go through.
The band will be on tour in the US starting on June 16th, and will join She & Him for their dates beginning June 29th. Find hi res photos and more information here.
TOUR DATES:
HEADLINING
June 16th – SOhO, Santa Barbara, CA
June 18th – The Wiltern, Los Angeles, CA
June 19th – The Regency Ballroom, San Francisco, CA
June 21st – Crystal Ballroom, Portland, OR
June 22nd – Showbox at the Market, Seattle, WA
June 23rd – Commodore Ballroom, Vancouver, BC
June 26th – Urban Lounge, Salt Lake City, UT
June 27th – Gothic Theatre, Englewood, CO
June 28th – Kanrocksas, Kansas City, KS
OPENING FOR SHE & HIM
June 29th – Aragon Ballroom, Chicago, IL
July 1st – Hill Auditorium, Ann Arbor, MI
July 3rd – Festival International de Jazz de Montréal, Montréal, QC
July 4th – Toronto Urban Roots Festival, Toronto, ON
July 5th – Ottawa Bluesfest, Ottawa, ON
July 6th – Summerstage, Central Park, New York, NY
July 8th – Summerstage, Central Park, New York, NY
July 9th – Mann Center for Performing Arts, Philadelphia, PA
July 10th – Bank of America Pavilion, Boston, MA
July 11th – Wolf Trap Filene Center, Vienna, VA
July 12th – Haw River Ballroom, Saxapahaw, NC
July 13th – Variety Playhouse, Atlanta, GA
July 14th – Bunbury Music Festival, Cincinnati, OH