CAS HALEY LAUNCHES EXTENSIVE FALL TOUR; Announces Holiday EP Release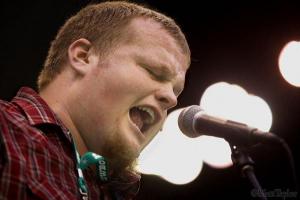 Singer/songwriter and road warrior Cas Haley will be hitting the road this September for a 10 week national tour with Trevor Hall, The Green and Giant Panda Gorilla Dub Squad. The tour comes on the heels of the announcement of Haley's 5-song holiday EP, Gifts to Give.
Haley's captivating blend of blues and reggae along with his devotion to the road has propelled him in to the national spotlight. Haley's sophomore album, Connection (fall 2010) earned him critical praise and gave him the opportunity to develop his much-lauded live shows
'[Cas] is an infectious, likable entertainer with a bright smile and personality, who obviously enjoys what he does - and it rubs off on the audience.' LA Daily News
This November Easy Star Records will release a special Christmas EP, Gifts to Give, just in time for the holiday season. The EP is a collection of holiday classics and the Haley-penned title track.
On Tour With Trevor Hall
Oct 06 Baltimore, MD - WTMD's FIRST THURSDAYS - West Mt. Vernon Park
Oct 07 Fairfield, CT - Fairfield Theatre (w/Trevor Hall)
Oct 08 Burlington, VT - Higher Ground (w/Trevor Hall)
Oct 09 Allston, MA - Brighton Music Hall (w/Trevor Hall
Oct 12 Northampton, MA - Iron Horse (w/Trevor Hall)
Oct 13 Teaneck, NJ - Mexicali Live (w/Trevor Hall)
Oct 14 Philadelphia, PA - The Blockley (w/Trevor Hall)
Oct 15 Elizabeth City, NC - College of The Albemarle (Full Band)
Oct 16 Harrisburg, PA - The Abbey Bar (w/Trevor Hall)
Oct 19 Ann Arbor, MI - The Ark (w/Trevor Hall)
Oct 20 Columbus, OH - Newport Music Hall (w/Trevor Hall)
Oct 22 Chicago, IL - Lincoln Hall (w/Trevor Hall)
Oct 24 St. Louis, MO - Firebird (w/Trevor Hall)
Oct 27 Denver, CO - Ogden Theatre (w/Trevor Hall)
On Tour With The Green and Giant Panda Guerilla Dub Squad
Nov 03 New Orleans, LA - The Parish Room at House of Blues
Nov 04 Birmingham, AL - Zydeco
Nov 05 Atlanta, GA - The Masquerade
Nov 06 Jacksonville, FL - Jack Rabbits
Nov 08 Orlando, FL - The Social
Nov 09 Fort Lauderdale, FL - Culture Room
Nov 10, Vero Beach, FL - Filthy McNasty´s (w/The Green)
Nov 11 Satellite Beach, FL - The Sports Page Live (w/The Green)
Nov 12 Charleston, SC - The Pourhouse
Nov 13 Raleigh, NC - Lincoln Theatre
Nov 16 New York, NY - High Line Ballroom
Nov 17 West Chester, PA - The Note
Nov 18 Baltimore, MD - 8 x 10
Nov 19 Cambridge, MA - The Middle East Downstairs
Nov 20 Portland, ME - Port City Music
Nov 21 Clifton Park, NY - Northern Lights