Casey Hurt | Half as Much as Love | Review
Submitted by Gary Hill on Fri, 01/18/2013 - 06:55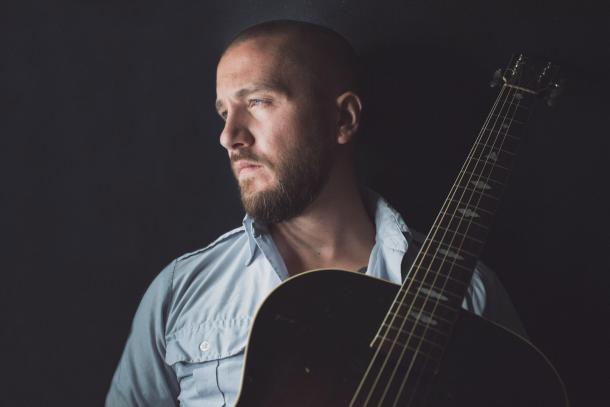 "Americana" is both a fitting title and one that doesn't do this set justice. Clearly the music presented here is set in a style of music that is intrinsically and organically American music. There's no sound here that's something cut of out of a cloth that feels like it comes from anywhere other than America, and nothing here that feels unknown or exotic. However, with that title, there's a wide range of sounds and Hurt pulls them all off with a sense of genuineness and clarity that's incredible. The scope of the release is extensive within that Americana heading and Casey Hurt seems to instinctively know how to model his sound to make it work for each and ever variant here. Perhaps the most impressive thing is that, despite the wide array of variety, it always feels cohesive and Hurt never seems to be trying to be someone he's not.
The mellow end of the spectrum is represented by a few songs. The third track, "Family" is a folk styled piece that has a classy lyrical theme. It's intimate and pretty, but has enough grit to keep it from being overly precious. The title track is also set in the mellow end of things, with more of that folk sound, but there's a definite blues element in play. In a lot of ways that song is cut from the same kind of cloth that gave birth to much of the music of Tracy Chapman. "Prodigal Son" is a very bluesy number with a real down home approach to the sound. It feels like a back porch blues. "Two Masters" has some intricate acoustic guitar work and is another folk-like piece. It's evocative both in lyrical ways and in the vocal delivery.
"Mary Mary" represents the harder rocking side of the set, with a killer blues rock jam. It's a bit like Buddy Guy meets Lenny Kravitz and it really rocks. The music that fills out the rest of the set falls in between in terms of volume level and intensity. Some of it feels almost like retro gospel music, while others are set in more modern alternative rock styles or even pop rock. The thing is, the amount of variation presented on this set works to its advantage, keeping it interesting and showcasing a very talented and diverse artist.
9/10