The gargantuan summer Fare Thee Well concerts represented a few milestones for the Grateful Dead. To celebrate the band's fifty year anniversary the four living members, Phil Lesh, Bob Weir, Bill Kreutzmann and Mickey Hart collectively decided two concerts at Levi's Stadium in Santa Clara, California and three more at Chicago's Solider Field would be the last time all of them got together to perform as The Dead. Tickets were a hot commodity and hundreds of thousands had to watch webcasts of the event from home. Regardless the band did the best to get the music to their ever-growing fan base, twenty years after the Grateful Dead with bandleader, guitarist and singer Jerry Garcia played their last show at Solider Field.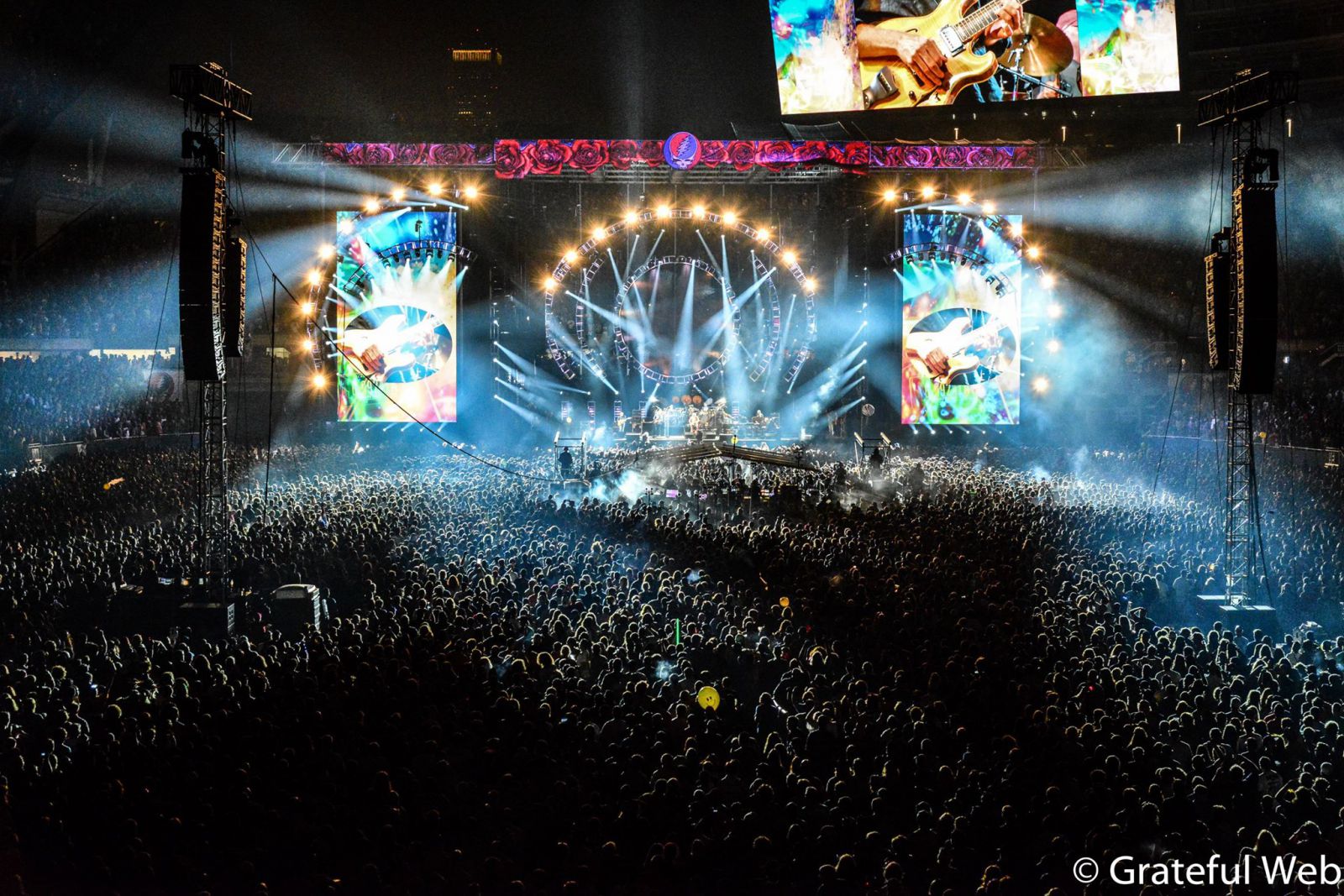 As the hyper-particular Deadheads have always and will always do, plenty of squabbling through social media and the grapevine was prevalent. Why this guitarist? Why only five shows? Why so expensive? On and on. One thing that Heads collectively agreed upon was the psychedelic grooves that graced the Stadium's PA systems before the show, during intermission and afterward was fantastic. Many Heads wondered, who were the musicians behind these phenomenal jams? They fit so well into the vibe of the Grateful Dead sound without parroting or getting too close to any original Dead jams. As the shows went on, word spread around that the guys behind these brand new original compositions were indeed closely knit Dead Family musicians.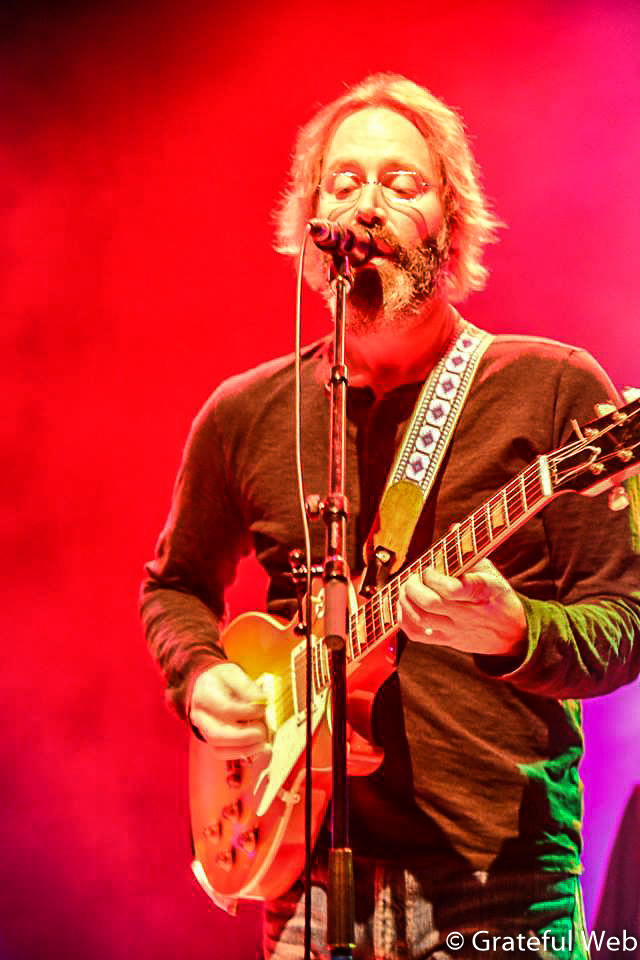 Gifted guitarist and composer Neal Casal was tapped by video director Justin Kreutzmann to compose lengthy jams in the spirit of the Grateful Dead music within his own musical expression. A longtime Deadhead and frequent collaborator with Grateful Dead bassist's Phil Lesh and Friends, Casal was honored and immediately onboard for the ambitious task. He commissioned Chris Robinson Brotherhood keyboardist cohort Adam MacDougall (also a Phriend of Lesh's), bassist Dan Horne and drummer Mark Levy to step into the studio, without a net, and record what would be five hours of original music to honor Grateful Dead Fare Thee Well. So the impromptu band Circles Around The Sun was born and their jams went so much further than they could have anticipated.
To the delight of Deadheads everywhere Rhino Records picked up the universally appreciated grooves for an official release. On November 27th Interludes for The Dead was released in a two disc CD and for digital download. When the music first entered the ears of Deadheads over the PA's at the stadium it was instantly captivating; a perfect accompaniment to the big screens display of images of Grateful Dead band mates throughout their thirty year career with Garcia, and beyond. Listening at home is an even larger pleasure, one lined with the nostalgia and feelings of family. The grooves have occasional loosely based themes on existing Grateful Dead tunes, without directly phrasing a particular jam. The exception is a poignant cover of "Mountains of the Moon" featuring a stunning acoustic interpretation from Casal. Twinges of "Shakedown Street," "The Wheel," "Help On The Way," and others can be traced but nothing more than a tribute tease.
The true success in these tunes is the collective improvisational drive that this power quartet spontaneously brought together. Casal shared an anecdote in the liner notes about his favorite groove of the bunch, the albums opening track, "Hallucinate A Solution." He speaks of a particular Phil Lesh and Friends gig where him and other bandmates were concerned about a certain transition between two challenging tunes that they had limited rehearsal time on. When Casal posed the question "How?" Lesh replied, "We'll hallucinate a solution!" This candid mantra describes the lifeblood of this project.
These ten tracks truly honor the spirit of improvisation and musical unity that drew legions of devotees to Grateful Dead concerts time and time again. It's all on the spot and takes you on a journey for whatever given moment you're listening. Hats off to Casal and the gang for contributing more than they could have ever imagined to a band that clearly means so much to them. Music lovers everywhere: whether you dug or didn't dig the music that the Dead played at Fare Thee Well, we can all hopefully agree, the set break music took us on that journey that has become a necessity for happiness in our lives.