The Contribution at Sweetwater Music Hall | May 4, 2012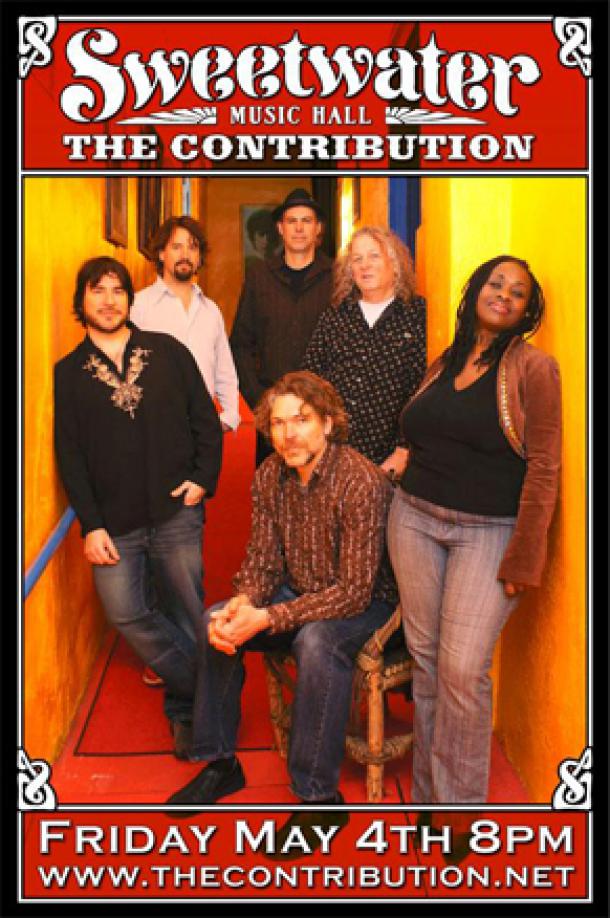 The Contribution is pleased to announce they will be playing at the Sweetwater Music Hall in Mill Valley, CA on Friday, May 4th, 2012.
The newly reopened Sweetwater Music Hall is quickly becoming the premier music venue in Marin County. Completely remodeled with a gourmet café and full bar, the venue also features state-of-the-art acoustics by Meyer Sound. Sweetwater Music Hall supports the San Francisco Bay Area Musicians Fund, the regional chapter of Sweet Relief Musicians Fund. A portion of all ticket sales will be donated to the non-profit charity organization, which provides financial assistance to all types of career musicians who are struggling to make ends meet while facing illness, disability or age-related problems.

The Contribution: 
Tim Carbone - Railroad Earth (violin, guitar, vocals) 
Phil Ferlino - New Monsoon (keyboards, vocals) 
Jeff Miller - New Monsoon (lead guitar, vocals) 
Keith Moseley - String Cheese Incident (bass) 
Sheryl Renee - Black Swan Singers (vocals). 
Matt Butler - Everyone Orchestra (drums).