Dead & Company, the latest Grateful Dead-family arena band, has made its way to California, for two shows at San Francisco's venerable Bill Graham Civic Auditorium before heading to Los Angeles to close out the year. With both Grateful Dead drummers present and clearly enjoying the ride, and front man Bob Weir and rock/popster-turned Dead-esque-sidekick John Mayer handling guitar and lead vocal duties, the band is rounded out by longtime RatDog and other post-Grateful-Dead-band keyboard stalwart Jeff Chimenti and bass player Oteil Burbridge (Allman Brothers Band, Aquarium Rescue Unit). As a team on Sunday, they delivered a robust, rip-snortin' show.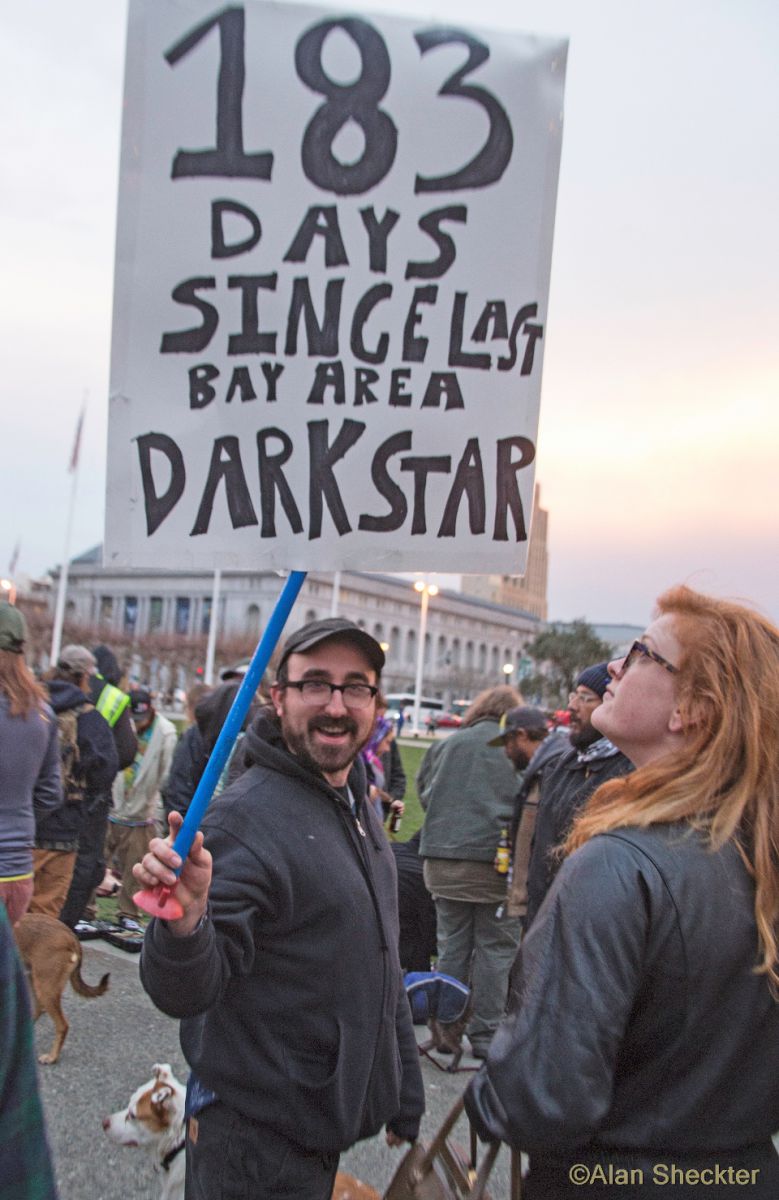 Not surprisingly, Bill Kreutzmann, Mickey Hart, and Chimenti were in lock step with the band throughout the night, while Mayer and Burbridge often looked toward Weir - or received arm gestures from Weir - in order to ensure they were on the same page. Which they were, by the way. Burbridge, who seemed not at all intimidated to be placed in the role that Phil Lesh has assumed for 50 years, kept a great bottom end and projected a big funky bass solo at the end of "Eyes of the World." The 38-year-old Mayer, who clearly put in a lot of work to add Grateful Dead songs to his repertoire, nicely sung many of the night's offerings and delivered searing guitar passages time and again.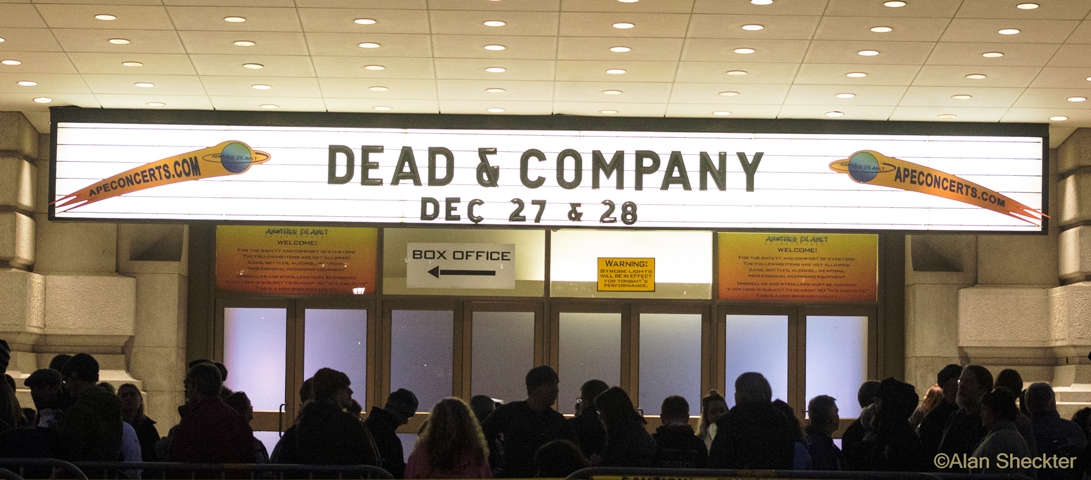 While the band did not introduce any songs that they had not performed on their recent tour back east, the material brought forth on Sunday night was plentiful and powerful. And the surprise bonus for those who stuck it out till the end was a guest spot by John Popper on encore No. 2, he wailing on the harmonica on a furiously paced "Casey Jones."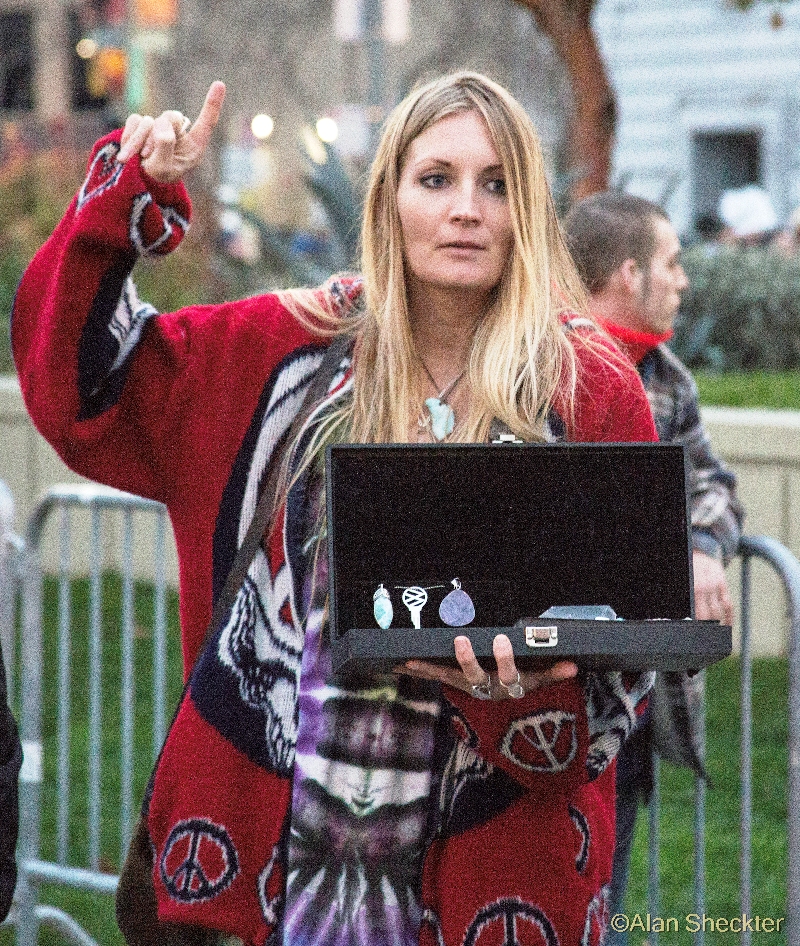 By measure of the large number of people searching for extra tickets before the sold-out show, and the veracity of the audience's collective dancing and shaking of their bones, this latest post-Grateful Dead big band has clearly struck the right chord for many, even as we are now turning the page toward 21 years since the passing of Jerry Garcia, the person who most responsible for the intangible magic of The Grateful Dead. People from all ages came out to the auditorium on Sunday, while a large, particularly enthused segment of the crowd appeared to be under 35. And those folks, who did not have first-hand experience with The Grateful Dead, which concluded its run in 1995, fittingly carried on the communal, bohemian spirit of their elders, including the pre-show festivities of music, food, crafts, and revelry, which at this venue, takes place at City Hall Plaza, a green park that lies adjacent to the auditorium and San Francisco City Hall.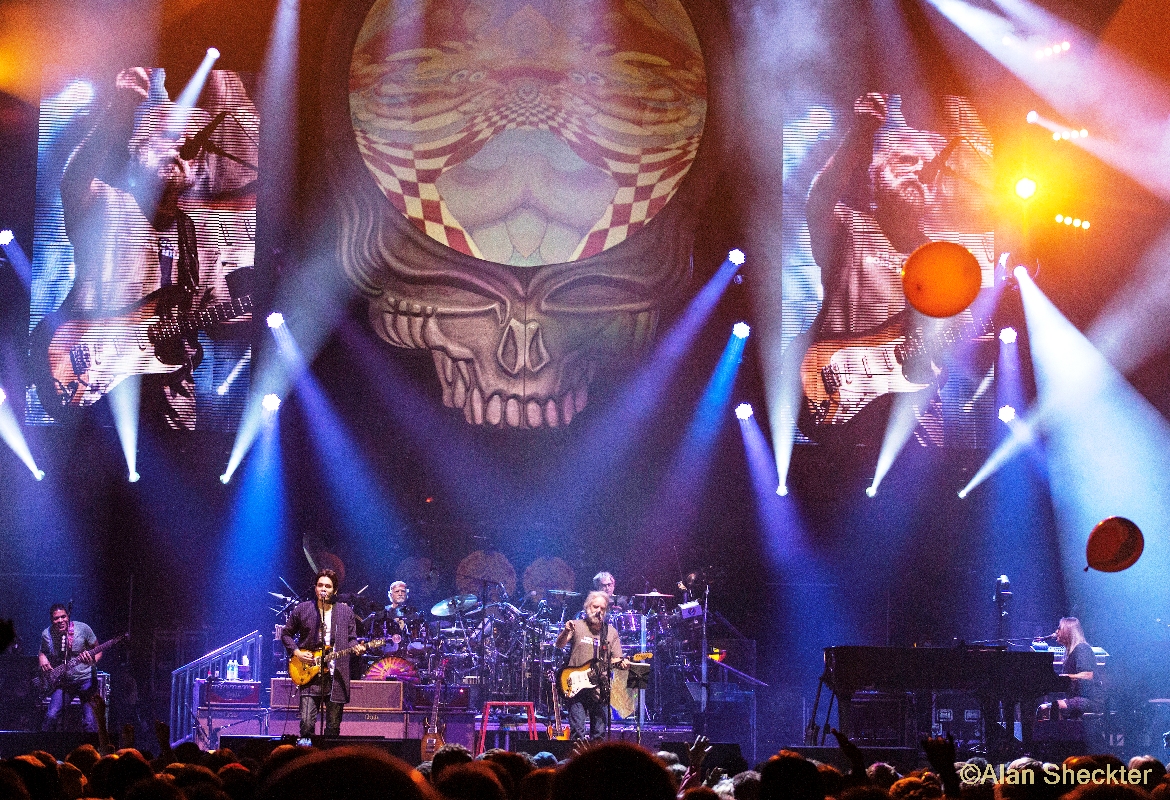 So what does it all mean? As there has been since 1995, through incarnations of The Other Ones, The Dead, Furthur, and the Fare Thee Well band, frequent discussions among Dead Heads still include debate as to the perceived authenticity and reverence to the original band's essence.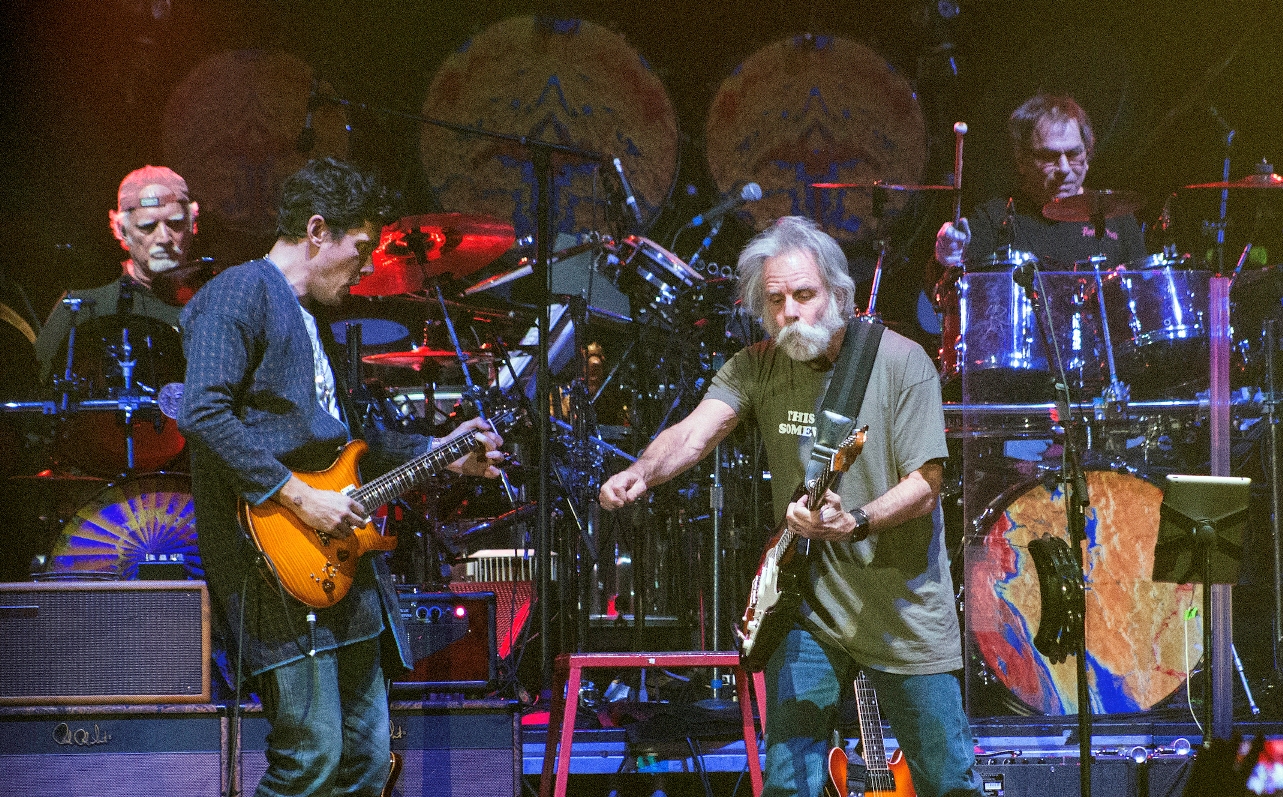 One camp accepts and rejoices at each new band, including Dead & Company, which keeps alive and thriving the Grateful Dead catalog, many songs of which are recognized as important pieces of American music of the second half of the 20th century. New generations can come, celebrate, and sway and bop to the legendary music, presented in a slightly new way, while the old guard of Grateful Dead fans can keep their musical "thought jewels polished and gleaming," to coin a lyrical phrase.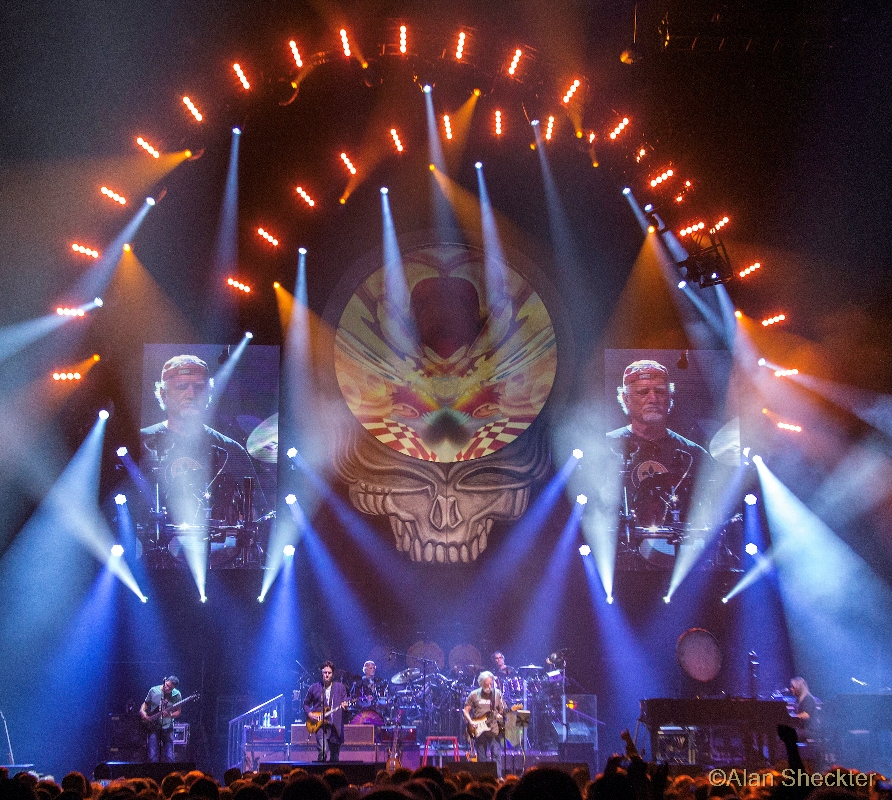 Another camp, arms folded in front of them and shaking their heads, assert that these post-Grateful Dead bands tarnish what once was, and despite the bright lights and powerful amplification, do not, especially without Garcia, have the soul and embodiment of what The Grateful Dead were. And, some maintain, the last two such tours, with star guitarists Trey Anastasio and John Meyer – and their concert ticket-selling power – moved further still from the organic nature of The Grateful Dead.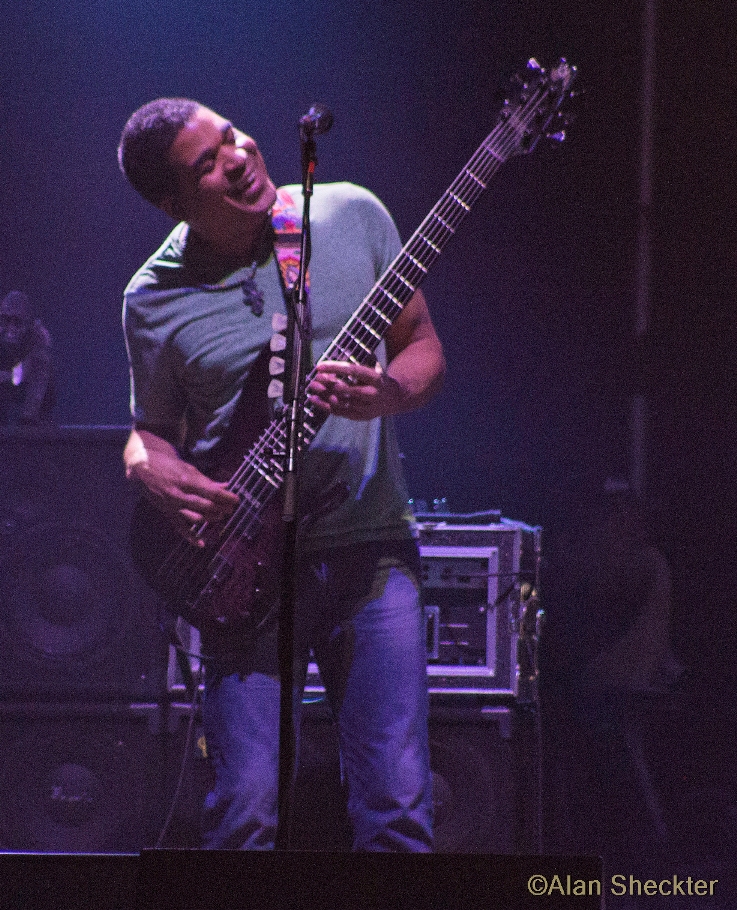 For me, this scene has been part of my DNA for some 40 years. I embrace the first camp and its openness to new variations on the Grateful Dead theme. But ask me again 20 minutes later, and I may defend the second camp as well. It's complicated.
Dead and Company | Sunday, December 27th, 2015
Set One: Truckin' > Cold Rain and Snow; Brown-Eyed Women; Black-Throated Wind; Standing on the Moon; Cassidy; U.S. Blues
Set Two: Samson and Delilah; Deal > He's Gone > Estimated Prophet > Eyes of the World > Drums > Space > Black Peter; Goin' Down The Road (Feeling Bad)
E: Ripple E -2: Casey Jones (with John Popper-harmonica)