Del McCoury announces 3rd Annual Del Yeah!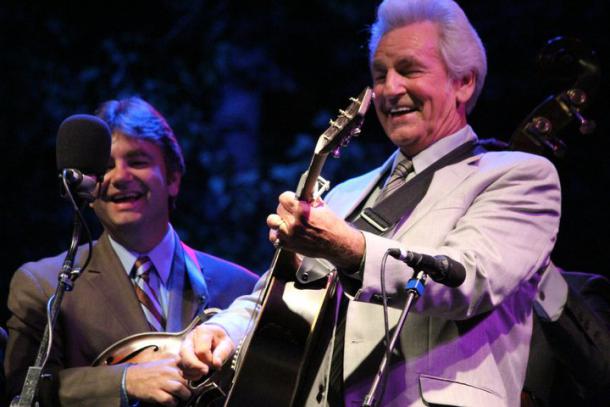 Del Yeah is back and bigger than before….and this time it's hitting the Midwest!  After very successful 2010 & 2011 labor day weekends, Del McCoury music is excited to announce the 3rd annual 'Del Yeah' weekend - a multi-day, multi-venue 'happening' taking place over Labor Day weekend.. The idea of Del Yeah is to create a festival atmosphere in an outdoor setting or otherwise non-traditional venue complete with impromptu jams and unscheduled collaborations.
Initial plans include shows on August 31st, and September 1st and 2nd featuring the award-winning Del McCoury Band and their friends Emmitt-Nershi Band, Mountain Sprout, Cornmeal  and many others joining along the way. Shows will be programmed for a full afternoon and evening's worth of music and entertainment, culminating in closing jam sessions that will have audiences on the edge of their seats or dancing to the music all night long.
Friday, August 31st
Crossroads KC at Grinders
Kansas City, MO
w/ The Del McCoury Band, Emmitt-Nershi Band and Mountain Sprout, Reverend Peyton's Big Damn Band
Saturday, September 1st
Old Rock House
St. Louis, MO
w/ The Del McCoury Band, Emmitt-Nershi Band, Mountain Sprout, Cumberland Gap, and Elemental Shakedown 
(plus special late night indoor show with Infamous Stringdusters)
&
Sunday, September 2nd
Rustle Hill Ampitheater
Carbondale, IL
w/ The Del McCoury Band, Emmitt-Nershi Band, Cornmeal, Chicago Farmer, Bawn in the Mash, and The Bankesters