On Sunday December 11th, Guitar Mash Jam will be taking over City Winery in New York City for a day of musical collaboration and celebration.
Guitar Mash Jam began in 2012 as a small gathering of New York City inhabitants and music-lovers who wanted to come together to share their musical talents and appreciation. Since then, it has emerged as a way for all members of the city to participate in events that celebrate music and its power to bring people together.
This year's Guitar Mash Jam will celebrate the event's fifth anniversary, from noon to 3:30pm on December 11th. The audience is expected to bring over 350 guitarists and music-lovers, who will participate in singing- and playing-along with the performers on stage.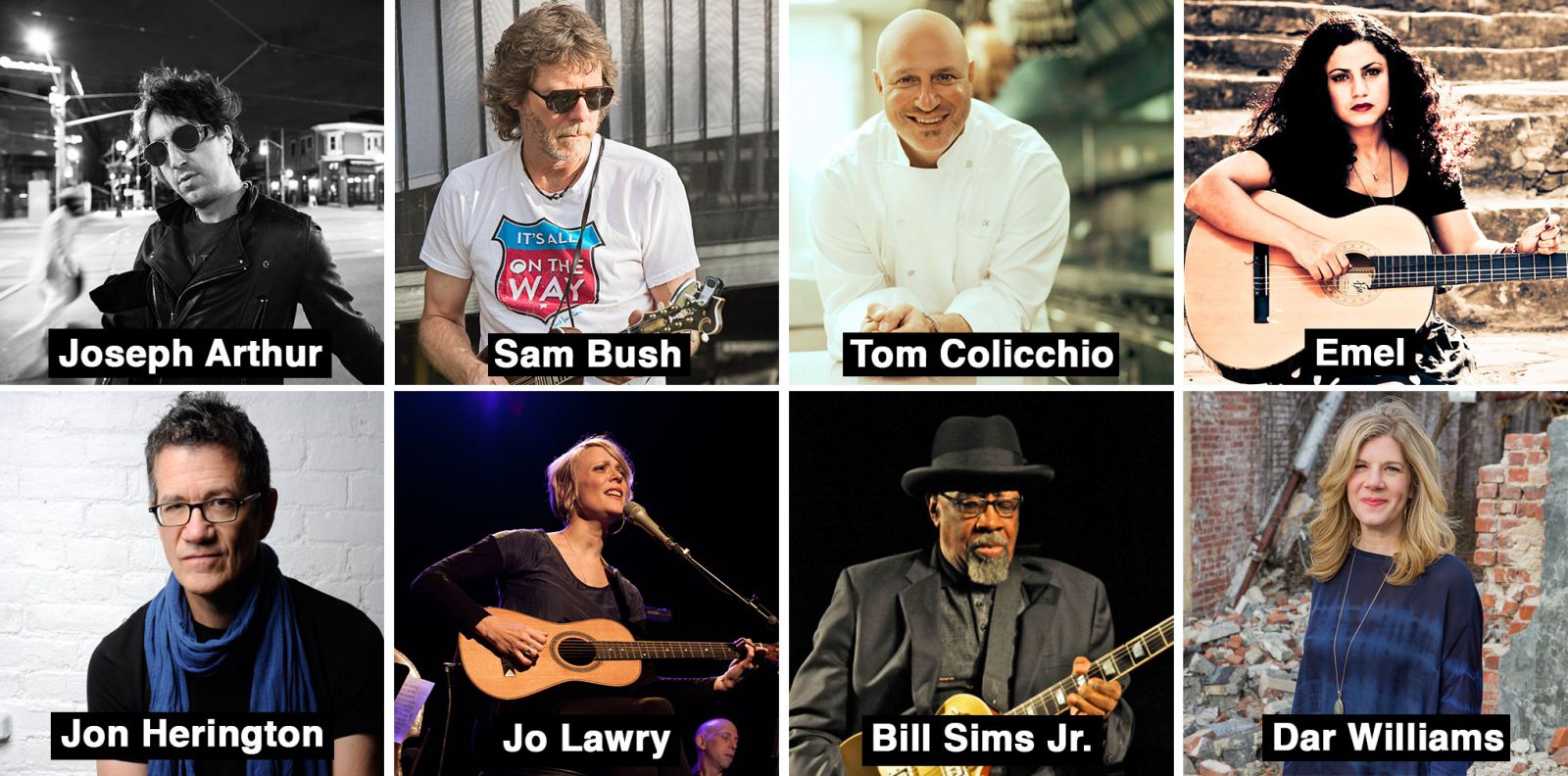 The event will feature performers such as Jon Herington of Steely Dan, Jo Lawry of 20 Feet to Stardom, Blues artist Bill Sims Jr and singer/songwriter Dar Williams. The performances are meant to celebrate how Guitar mash sees music as a unifier for America, a concept which will be underscored by a crowd sing-a-long to "Purple Rain" and "Lean on Me" led by the Guitar Mash Teens.
The event boasts its inclusion of all ages and encourages the audience to fully participate in the event, regardless of one's musical background. Audience members are encouraged to bring acoustic guitars in order to play along, and lyrics to songs will be shared ahead of time on the organization's website as well as projected on screens during the event, so the audience can feel free to become performers themselves.
All proceeds from the event will benefit Guitar Mash's instruction and outreach to student musicians in programs across the five boroughs of New York City.

Tickets to the event can be purchased at bit.ly/GuitarMash5th and start at $50 for students, $90 for adults. Tickets will include an all-you-can-eat-and-drink gourmet brunch, including special treats and dishes from the organizatoin's local and national sponsers, such as A Casa Fox, Acme Smoked Fish, Brooklyn Roasting Company, FreshDirect, Hubert's Lemonade, Ilegal Mezcal, Lagunitas Brewing Company, Magnolia Bakery, Stinky Bklyn, Tito's Homemade Vodka, Vosges Chocolate and Zucker's Bagels.
In addition to the live music and gourmet food, the event will include a Silent Auction featuring select instruments, tickets to Broadway shows and a handful of intimate experiences, such as meet-and-greets with artists from the cast of Hamilton and School of Rock.
For those unable to attend the event, be sure to tune into the live-stream at guitarmash.org/mash-live on 12/11 at 12:30pm EST.