In keeping with our John Hartford inspired genre busting tradition, JHMF 7 wants you to grab someone you love and join us for a spectacular Bluegrass/Jam band retro grass-rock event as the Travelin' McCourys and the Jeff Austin Band will team up for their "Grateful Ball"! Each band will play a set and then come together for a set of Grateful Dead songs to close the evening.
"This fall…we wanted to try something a little different...We are excited to announce The Grateful Ball Tour with the incredible Travelin' McCourys! Each evening will feature a set from both the Jeff Austin Band and the Travelin' McCourys followed by a special collaborative set of the timeless music of the Grateful Dead. We will dig deep into decades worth of material to create a special set of music not to be missed. So, do not hesitate if you are wanting to join us for these very special evenings of boundless musical adventures. See you on the road, my friends!" Jeff Austin.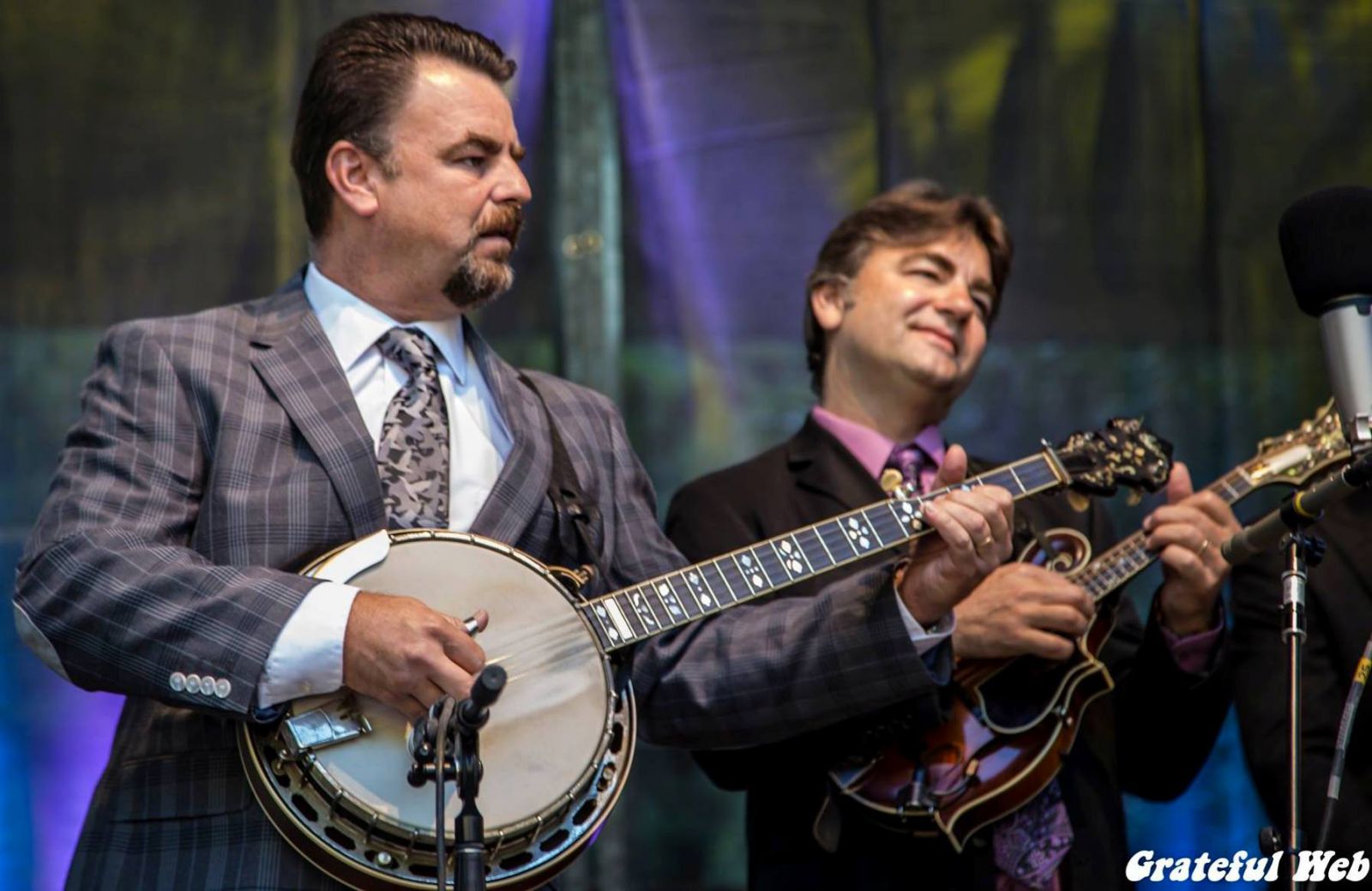 Other headliners include Steep Canyon Rangers,The Travelin' McCourys, Jeff Austin Band, Michael Cleveland and Flamekeeper, The Larry Keel Experience, Rumpke Mountain Boys, The Lil Smokies and a host more with another round to be announced in February. We'll also have workshops, Story telling, instrument and songs contests, round the clock jams and a great big family reunion, nestled in the beautiful hills of historic Brown County Indiana, at the House that Bill Monroe Built.
So break out the tie dye and grab someone you love and get those tickets now! Full fest camping caps at 2000! This event will sell out! Or...WIN your way in.
Our Songwriter's Challenge is under way. The top 5 win passes and stage time. The winner also wins $100, and passes to next year's festival to perform in the Main Stage Showcase. Last year's winner, Eric Davis, was booked for this year.
Our Band Contest winner will take home $1000, plus a booking contract for next year's fest. Our Hartford Boogie Band contest winner, The Chris Dollar String Band is booked two years in a row now. Chris told us,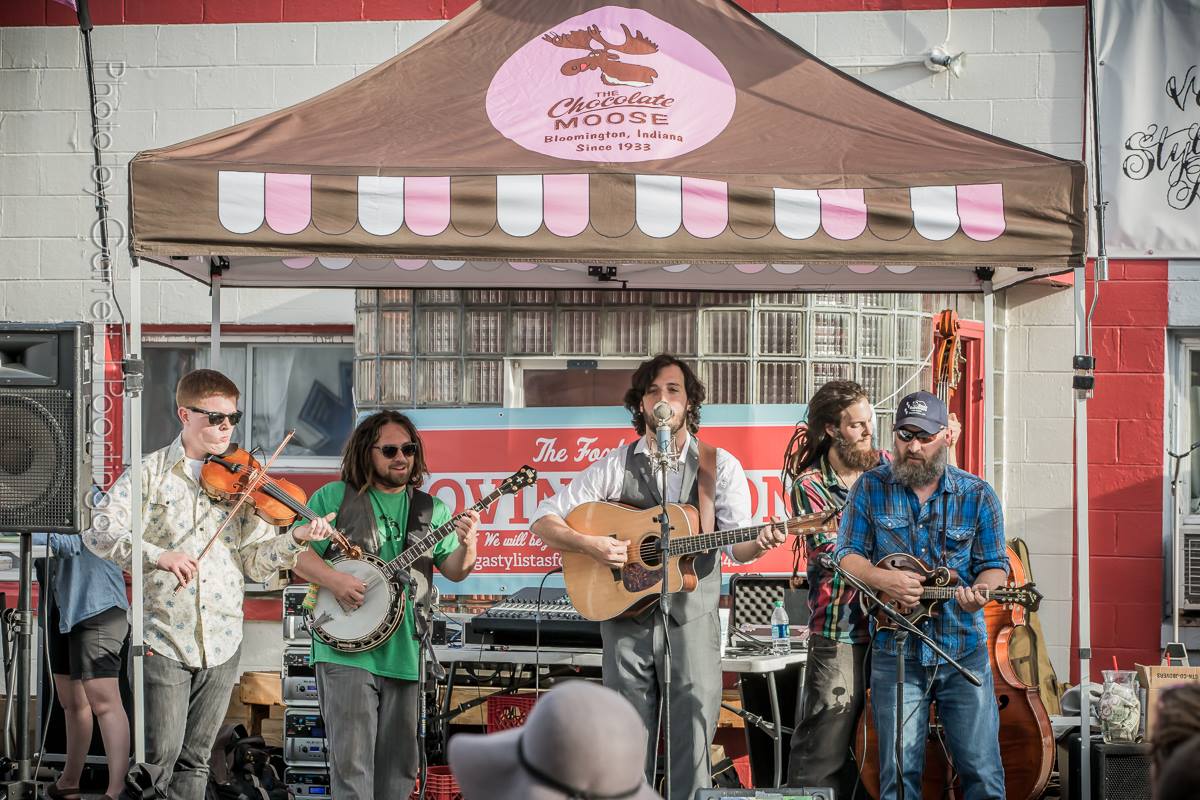 "Competing in the band competition helped me grow in my confidence as a performer and original artist. Getting feedback on your performance can be a very positive thing. Who else is going to tell you? You're mom is always going to think you sound great.
Winning the competition really helped set in motion the recording of "Away Away". With the money I was able to pay for the entire project, put together a fantastic group of musicians, and start a really fun new project in music.
The Hartford Fest Family continues to provide a positive atmosphere for listeners and players alike to enjoy and support music. I have 4 'goodle days' a year and they're at Bean Blossom, IN, for the John Hartford Memorial Festival ." Connect with Chris Dollar on Facebook and at https://chrisdollar.bandcamp.com
Visit www.hartfordfest.com now to read all about our 2017 JHMF Songwriter's Challenge, and Band Contest and get your John Hartford inspired music turned into pure groove elation.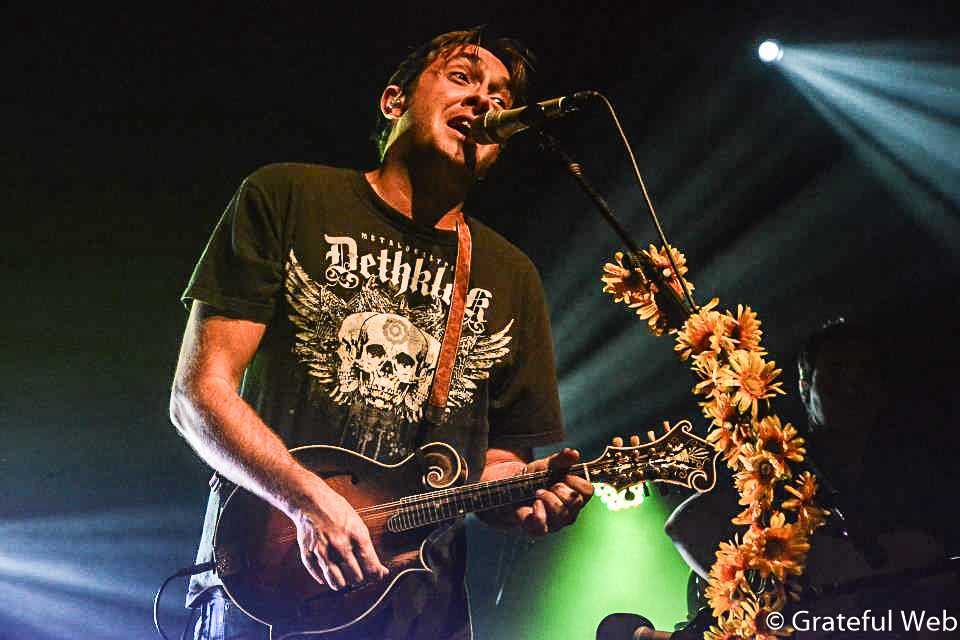 Win tickets, cash, trophies, and stage time and digital publication! You can also hear our top 10 songwriting contest winners all of the way back to our first contest. Make that top ten and your song will live on forever at HartfordFest.com.
We'll be tickled to hear you.
Join us May 31 - June 3, in Bean Blossom Indiana, at the Bill Monroe Music Park & Campground for the 7th annual John Hartford Memorial Festival, The Most Laid Back Festival in America! That's where it all takes place.
Heading into its seventh year, the John Hartford Memorial Festival is on a mission to preserve and continue the legacy, music, and ideals of John Hartford; one of America's most beloved songwriters, performers, and musicians. Tickets, camping and contest info at www.hartfordfest.com