Grateful Dead Exhibit at the Rock-n-Roll Hall Ends in December

In March, we were excited to share with you the news of our major new exhibit, Grateful Dead: The Long, Strange Trip, as well as exclusive video content related to the opening.
We are eager to provide these brand new spotlight pieces, which include rare insight into the Grateful Dead's performances, an inside look at Jerry Garcia's most notable guitar, an exclusive photo of Mickey Hart at the exhibit opening, and behind-the-scenes videos about the production of the exhibit, featuring Rock Hall Curatorial Director Howard Kramer.
Below you will find some note worthy pieces from the exhibit, including:
Revisiting Cornell '77: Was the Grateful Dead's Concert on May 8, 1977 the band's best performance ever? (blog)
Spotlight Exhibit: Jerry Garcia's "Rosebud" Guitar (video)
Grateful Dead: The Long, Strange Trip Behind the Scenes (video)
Mickey Hart at the Rock Hall's Grateful Dead Exhibit (photo)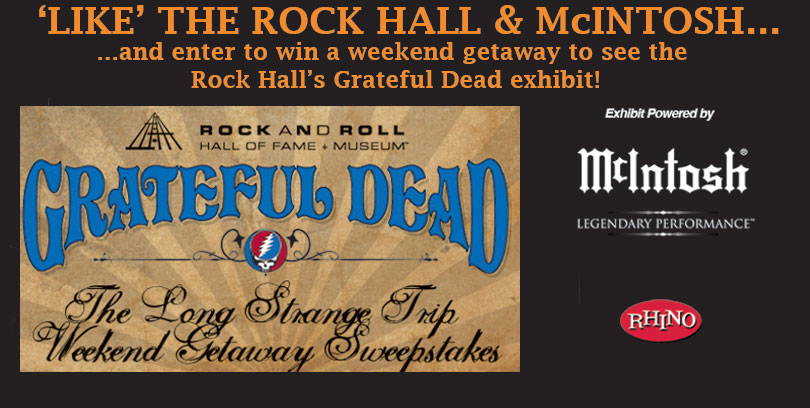 Also, be sure to visit the Rock and Roll Hall of Fame's facebook page, you'll have a chance to win a weekend getaway to visit the Grateful Dead Long Strange Trip exhibit.  The contest runs through July 17 at http://wildfiredocs.com/redirect/rockhallsweeps.php. Also, save the date- Aug 3-5, 2012 is our Grateful Dead celebration weekend!