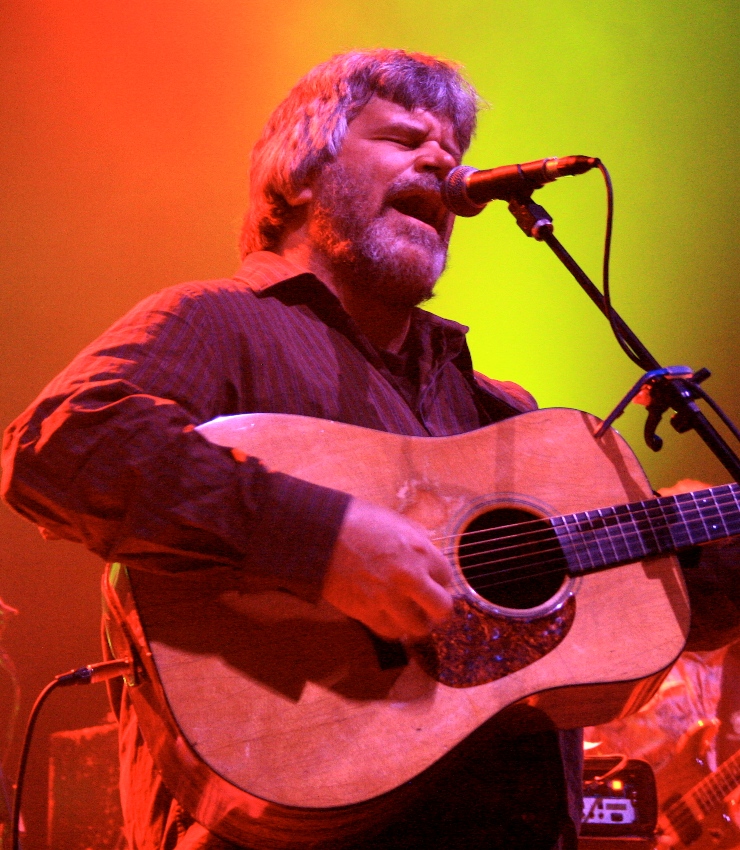 Hometown heroes Great American Taxi played to an exuberant crowd of pre-weekend revelers last Friday night at Colorado's historic Boulder Theater. The band, which is the brainchild of Vince Herman of Leftover Salmon fame, cranked out their fusion of country, rock, folk and electric bluegrass until the wee hours of Saturday morning, much to the disappointment of the audience, who were prepared to stay and dance all night. In typical Boulder fashion, the night's festivities were for a noble cause. The Discover Hope Fund was on hand, raising money to help fight poverty around the world by providing women living in poverty with the means to take care of themselves and become financially independent. Who says you can't have a good time for a good cause, anyway? Okay, so maybe nobody ever said that.
The theater was already filling up by the time I arrived, and Friday night started out strong with local acts Oakhurst and Head for the Hills opening for the Taxi. The fans who arrived early prepared themselves for the long haul, and the theater smelled strongly of cannabis and beer by the time Oakhurst, and their brand of rustic rockin' bluegrass, left the stage. Head for the Hills kept the crowd moving and shaking with some down home bluegrass and a touch of the gypsy twang. By 11 the crowd was ready for the main event, the dance floor filled up, and all eyes waited anxiously.
Great American Taxi did not disappoint, coming on stage with all cylinders firing and the volume knobs turned to maximum. The Nederland, CO based band, who recently released their debut CD Streets of Gold, has built a loyal following in the area of both flatlanders and mountain folk alike, and word is spreading nationwide that the Great American Taxi is on the move. But as good as they are, Great American Taxi will probably never make a truly great album because nothing they could ever do in the studio would hold up to the heights they are capable of in front of a crowd. Friday night's show is a perfect example, flush with classic covers, heavy jams and guest appearances, including Drew Emmitt (also of Leftover Salmon fame) on guitar and mandolin. Every song was filled with more energy than the last, and at one point, there were at least nine people on stage, filling the theater with a sound that makes even the stillest statue want to get up and move. More than anything, Taxi exudes the sense that they are just out to have good time, and everyone else is welcome to stick around for the ride.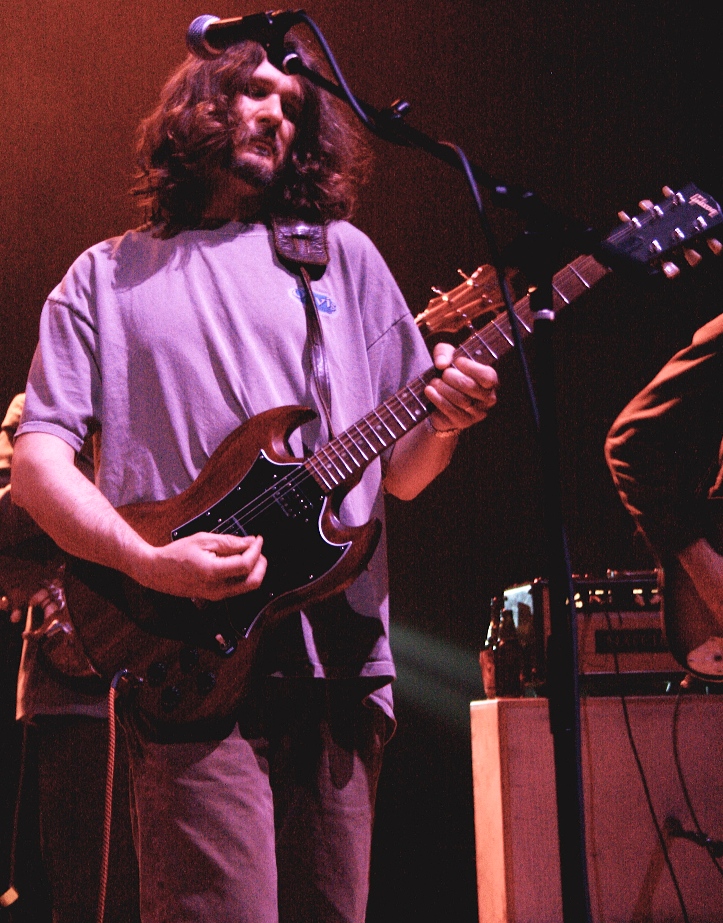 As my camera and I mingled with the crowd on Friday night, it was abundantly clear that all parties were enjoying themselves to the nth degree (you know it's a good time when the tops start to come off). "How can you stand this close and not move your hips?" one female Taxi enthusiast queried. In fact I had been moving my hips from time to time, mostly in order to walk around, but I don't think that's what she meant (see my "statue" remark above). "I've gotta keep hold of the camera," I offered, "its hard to focus and gyrate at the same time." I don't think this was a satisfactory response either, and I was affectionately warned that I better start enjoying myself. That, however, was never a problem, despite the fact that my hips didn't reflect it.
Fandom of the Taxi goes beyond mere infatuation with the bands music. "You better take good pictures of him" one woman told me in reference to Jefferson Hamer, lead guitarist and co-vocalist for Taxi, "because we all want to f**k him!" Well I did my best, and why not anyway, the guy is talented, no doubt about it. So is the rest of the band. Taxi is certainly well deserving of its large and loyal following, and will no doubt pick up more than a few new passengers on its continuing road trip around America. They've already got at least one new fan in yours truly, who had heard of, but never really heard Great American Taxi until Friday night. Until next time, Taxi, until next time!
And for the politically minded, Vince Herman is running for City Council in Nederland, CO. Voting time is imminent, so please consider Vince Herman for all your City Counciling needs!