The Heavy Pets Release New EP, Rags and Aces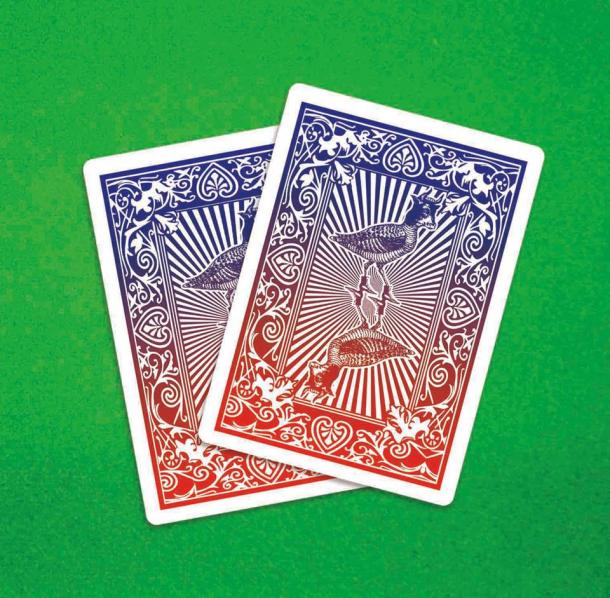 The Heavy Pets have released Rags and Aces, the second in a series of self-­‐produced EPs they have been working on amidst their rigorous tour schedule. Following the success of their first EP in the series, Two Horses, The Heavy Pets stuck to the same formula of tracking and mixing close to home at South Florida's Power Station Studios.
Although the Pets attribute the writing credits of every song to the band as a whole, the three-­‐track recording features one penned by each of the band's principle songwriters. Mike Garulli's "Movie Star" debuted live as a bluegrass/Americana number before getting shelved, reworked and recorded as a catchy Dr. Dog-­‐esque indie pop tune with an abundance of witty lyricism. Jim Wuest's double-­‐headed "Dewpoint" commemorates a friend's success in a poker tournament and kicks off with a serious funk groove paralleling the ups-­‐and-­‐downs of the game before taking off into a celebratory disco dance party. Jeff Lloyd's "Chew" depicts a long night of indulgence that can only be set at a music festival.
Rags and Aces is available as a Limited Edition 7" vinyl record, CD and through all digital download and streaming sites as of May 6, 2014.
RAGS AND ACES TRACK LIST
Movie Star (4:32)
Dewpoint (8:09) 3. Chew (4:38)
The Heavy Pets Tour Dates:
5/06: LIVE from AURA Studio: Rags and Aces Release Video Stream Party  5/09: Live Oak, FL for Purple Hatters Ball @ Spirit of the Suwannee Music Park 5/15: Roanoke, VA @ Martin's w/ Threesound
5/16: Richmond, VA @ Canal Club w/ The Throngone Band, Hubble Bash 5/17: Vienna, VA @ Jammin Java w/ Threesound
5/18: Wilmington, DE @ World Cafe Live at The Queen w/ Spontaneous Underground 5/21: Wilmington, NC @ The Whiskey
5/22: Charleston, SC @ Pour House w/ Big Something    5/23: Jacksonville, FL @ 1904 Music Hall w/ Big Something 5/24: Tampa, FL @ Skipper's Smokehouse w/ Big Something
5/25: Boynton Beach, FL for Hope From Harrison Benefit @ The Backyard 6/6-­‐7: Key West, FL @ Green Parrot
6/14: Denver, CO for LoHi Music Festival
6/21: Glouster, OH for Family Roots Festival @ Smoke Rise Ranch 7/11: Durham, ON for Illumination Music & Arts Festival
7/12: Barto, PA for Luna Light Music & Arts Festival @ Hex Hollow Farms 8/15: Bethel, NY for Woodstock Reunion @ Yasgur's Farm
8/21: Bartow, WV for Camp Barefoot
9/5-­‐7: Hancock, NY for Catskill Chill Music Festival
9/12-­‐13: Rock Camp, WV for Pink Moon Festival @ Pinky's Farm