Hey Rosetta! Release Debut Holiday EP, 'A Cup of Kindness Yet'
Submitted by

Anonymous (not verified)

on Tue, 11/20/2012 - 13:09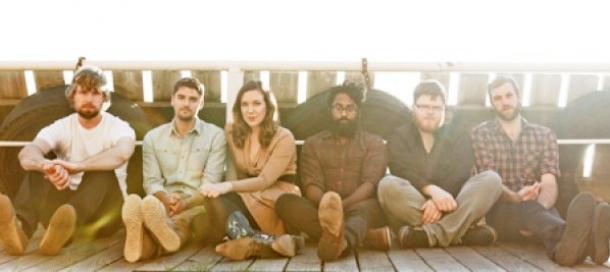 Hey Rosetta!, a band internationally recognized for its endearing, charismatic contemporary blend of folk, indie and rock, has released its first holiday EP today, A Cup Of Kindness Yet.
Taking a nontraditional route away from most holiday records, A Cup Of Kindness Yet maintains serious songwriting, alternating between solemn and uplifting, a rather realistic envisioning of the holiday season minus the tedious repetition of classic Christmas carols. With an idea that bloomed while the band was touring in Australia, "Carry Me Home" weaves a story of homesickness and the desperation that lies behind getting home for the holidays, a "deep visceral thing we can relate to whenever and wherever we are on the road," according to frontman Tim Baker. The first new music heard since Seeds, their exceptional third album that garnered the band a Polaris shortlisting, all the tracks on A Cup Of Kindness Yet have clear melodies and thoughtful stories and sentiments. 
The band has also released two exclusive stripped down live videos that were taped and recorded at the Chicago Music Exchange, the nationally acclaimed instrument showroom, that offer an intimate, laidback portrait of the band that wholeheartedly exudes the characteristic swelling rhythms and poignant, spot-on vocals of Tim Baker. Performing a cover of Paul Simon's classic song, "Graceland," the band uses gentle handclaps, soft lighting, sweet harmonies and a lighthearted xylophone to propel the song further onto a level of heartfelt beauty that the band has always been recognized for. The video can be seen at Relix, while over at Paste, the band performs their hit single, "Welcome," offering two expressive portraits from one of Canada's national treasures.