On Highway 61: Music, Race, and the Evolution of Cultural Freedom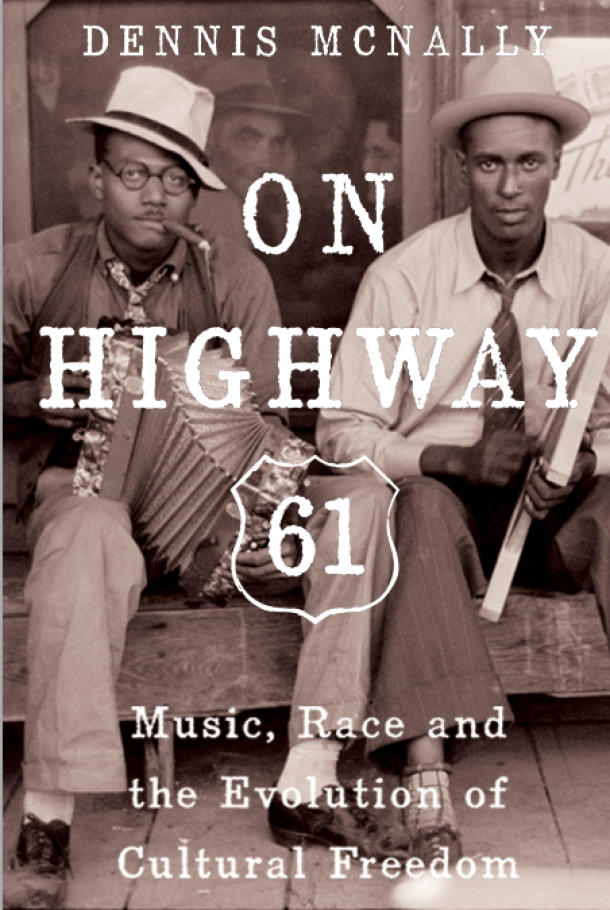 Dennis McNally knows a thing or two about cultural history. As the biographer for both the Grateful Dead and Jack Kerouac, this bestselling author lives, breathes, and fully engages with his passion. This is why I think his forthcoming book, On Highway 61: Music, Race, and the Evolution of Cultural Freedom (on sale: October 14, 2014) will become a treasured book for music historians, critics, and most importantly, music fans.
On Highway 61 reveals the profound impact of African American music by examining the historical context of mainstream America's cultural and musical progression. Beginning with a brief commentary on Thoreau and his deep commitment to freedom, abolitionism, and African American culture, McNally then reviews the legacy of Mark Twain while reflecting on his subversive satirical masterpiece Huckleberry Finn.
As the first post-Civil War generation of black American came of age, they introduced a trio of musical forms—ragtime, blues, and jazz—that would dominate popular music to this very day. It was not long before a cluster of young white rebellious musicians were inspired to play these types of music themselves, leading to big band swing.
From Thelonious Monk to Louis Jordan, from bop and rhythm and blues to the Beat writers and the very first rock and rollers, this biracial fusion of music would ultimately attain its highest achievement in the early work of Bob Dylan, a man who was born and raised at the northern end of the same Mississippi River (and Highway 61!) that had been the birthplace of much of the black music he would embrace.
I believe that On Highway 61 is a provocative, passionate, and extremely important historical study of the 100-year tradition of African American music and its central role in the evolution of cultural freedom.