Introducing French Jazz Band: Romero Groove Band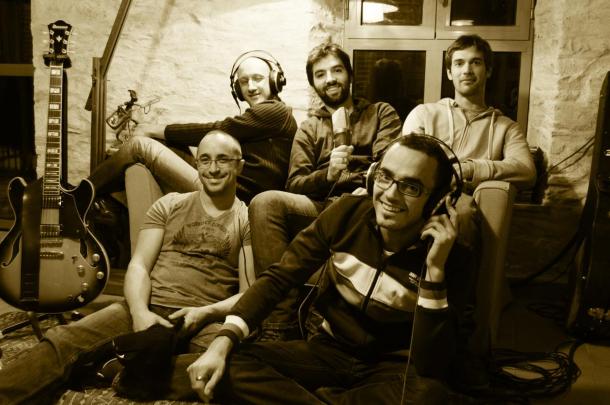 Present at the scene hex since 2009, Romero Groove Band from the region of Nantes (The Herbarium, Cholet) is constantly evolving and never ceases to amaze. Three years after their first EP the band is back with an album entitled evocative "Blue hip hop funkzz" which as its name suggests offers a mix of blues, jazz, funk and hip-hop contains the necessary ingredients to make GB Roméro an original and convincing.
Stéphane Ramin compositions, guitarist and founder of the group are largely inspired by artists such as the Atlantic, John Scofield, Charlie Hunter, Soulive, Grant Green, The Meters and Stanton Moore album including "all cooked out", the latter confirming chosen to incorporate a saxophone training. The guitarist then surrounds his usual playmates that make up the core of Romero Groove Band to give life to nine pieces that make up the album: Goubioud Lawrence on bass and Fabrice Guilbault on drums provide the rhythm section and snapping groovy wish, Florent Landreau keyboards and saxophone François Babin share with guitars and chorus horniest themes in unison. Note the presence of Dj Slade (Babel, Kawa Cicus) invited to put his scratches on 3 tracks, bringing a touch of hip-hop in the building.
With this new opus 95% instrumental, Romero Groove Band forges a sound identity unmistakable style by offering an engaging and accessible enough to satisfy the most demanding and most stuck decomplex of music called elitist.
With "Blue hip hop funkzz" Romero Groove Band size road takes you, evolves, rises among the groups not to be missed and to delight blows fans of the genre.
The album is available on itunes, amazon, virgin, spotify, deezer and will soon be in physical media.
To download visit this page .
Romero groove band on facebook .