Jake Shimabukuro Charity Events in Hawaii, Incuding Tour Dates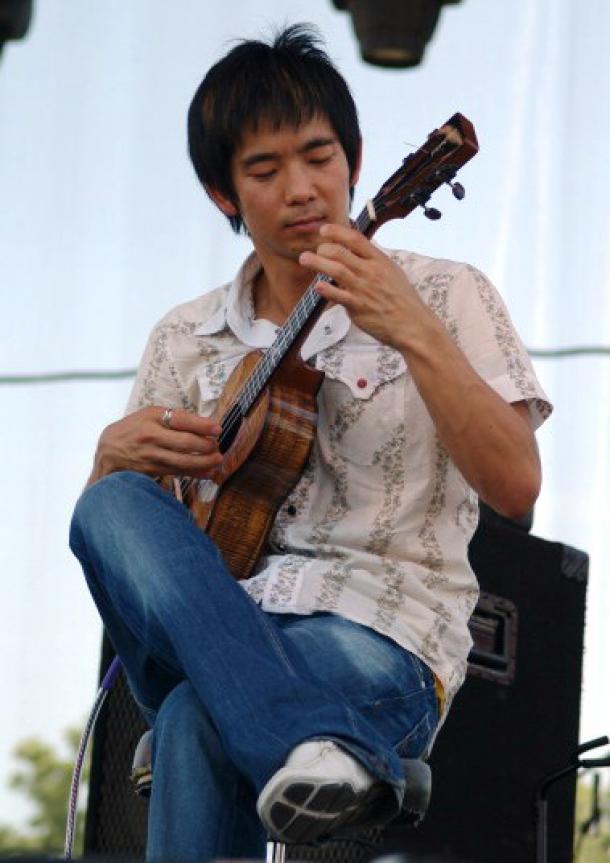 Ukulele players from around the world will be coming to Hawaii to participate in an ukulele ensemble led by Jake Shimabukuro. Go For Da Record...Hana Hou! will take place on Saturday, April 28, 2012 at the Blaisdell Arena in Honolulu, HI. They will assemble the greatest possible number of ukulele players in a 2nd attempt to break a Guinness World Record.
Still hesitant about registering? Check out the instructional video below to see how easy it is to learn Jake's composition, "1 2 3"!
All funds raised from the Go For Da Record...Hana Hou! event will go to the Music For Life Foundation and the Rainbow for Japan Kids. For more information about the event or to register to play, go to: http://gofordarecord.org
On Sunday, April 29th, Jake will be performing at the Bishop Museum in support of Share Our Strength's Taste of the Nation Hawaii event. The event will benefit the Hawaii Food Bank and 'AINA In Schools (Kokua Hawaii Foundation program), as well as support Share Our Strength's efforts in eliminating childhood hunger. Food and wine tasting will feature local chefs such as Alan Wong from Alan Wongs, Darren Demaya from Kai Market, Isamu Goto from Morimoto Waikiki and many more. Entertainment will start at 5PM and Jake will take the stage at 7PM. To purchase tickets or to find out more about the event check out http://hawaiitaste.org
2012 Tour Dates
Apr 12 Weekend of Jazz 2012 - Colorado Springs, CO
Tickets & Info
Apr 14 New Jersey Performing Arts Center (6PM) Newark, NJ
Tickets & Info
Apr 14 New Jersey Performing Arts Center (8:30PM) Newark, NJ
Tickets & Info
Apr 15 Dennis Flyer Theater - Blackwood, NJ
Tickets & Info
Apr 18 Virginia Arts Festival - Norfolk, VA
Tickets & Info
Apr 20 Mohegan Sun Wolf Den - Uncasville, CT
Tickets & Info
Apr 21 Narrows Center for the Arts - Fall River, MA
Tickets & Info
Apr 22 Rhythm N' Blooms Music Festival - Knoxville, TN
Tickets & Info
Apr 28 Go For Da Record...Hana Hou! Event - Honolulu, HI
Tickets & Info
Apr 29 Taste of the Nation Hawaii - Honolulu, HI
Tickets & Info
May 16 Mesa Theater and Club - Grand Junction, CO
Tickets & Info
May 18 5th Annual Denver Ukefest - Denver, CO
Tickets & Info